No-frills getaways this June holiday
A month-long holiday for the kids means that you are tasked with an additional duty – planning a family getaway.
And let's face it: for the first week of June, your computer screen might look a little like this:
You'll be expected to scroll through every single tab that you open
After you realise that the airlines are capitalising on your love for your children by jacking up the airfare this month, you'll eventually blow a giant hole in your bank account and announce to the kids, "We are going to *insert name of overpaid destination!" with a pained smile.
But it doesn't have to be like this.
Here, we've sussed out 9 family-friendly deals to every Singaporean's favourite destinations that'll not only keep your bank account intact but also save you the trouble of scouring the depths of the Internet for budget options for BOTH flights and hotel.
Note: Prices in this article were accurate at time of publication, prices were calculated using 2 adults + 2 children
1. ibis Styles Bangkok Khaosan Viengtai, Bangkok
With pillows in the shape of water-guns and bunk beds as part of ibis Styles Bangkok Khaosan Viengtai's family suites, it automatically becomes a space where the kids will remember you as one of their playmates.
Even the tiles of the outdoor pool looks like a race track from the movie, Cars. Source
It's located just a street away from the crowd-favourite night market at Khao San Road. Being a little further from the mainstream shopping malls means that the kids can experience a different facade of Bangkok, other than cheap clothing and mango sticky rice. They'll definitely learn to love the rustic charm of the area surrounding the hotel.
Streats Cafe as an alternative dining option as to eating out Source
Knowing how merciless Bangkok's weather can be, there are days that you wouldn't want to be out baking in the sun, especially with the kids around. Located on the ground floor of the hotel is Streats Cafe, a combination of a Thai eatery, French bakery and an all-day breakfast.
ibis Styles Bangkok Khaosan Viengtai
Address: 42 Rambuttri Road Banglampu Bangkok 10200, Thailand
Flight + Hotel: ~$250 SGD/pax
Travel dates: 10 – 12th June 2017
2. Hanoi La Siesta Hotel & Spa, Hanoi
Hanoi La Siesta Hotel & Spa is the only family suite in the form of a duplex on this list. With two whole floors for the children to have their share of fun, you're going to have a hard time tracking their movements within the hotel room itself.
A suite here also includes a private patio to capture the Hanoi skyline as a backdrop to your family photo. In true-blue Vietnamese manner, get a cup of coffee and let time breeze past you as you enjoy the panoramic view of the cityscape.
There's a children's club for the young ones to spend their day at with the hotel's dedicated staff while you and your spouse get pampered in the hotel's spa and sauna! Its services range from Swedish massage, deep tissue massage to even hydrotherapy treatments.
With the hotel's location right smack in the middle of Hanoi's Old Quarter, you can venture out to the neighbourhood for entertainment from nearby puppet theatres and a walk down Hoan Kiem Lake – the cultural heart of Hanoi.
Hanoi La Siesta Hotel & Spa
Address: 94 Mã Mây, Hàng Buồm, Hoàn Kiếm, Hà Nội, Vietnam
Flight + Hotel: ~$397/pax
Travel dates: 10 – 13th June 2017
3. Dorsett Wanchai Hong Kong, Hong Kong
When it comes to appeasing the kids after the annoying air pressure changes during the plane ride, Dorsett Wanchai Hong Kong knows all the shortcuts. Its family suites feature kid-friendly amenities which include free snack boxes, welcome gifts for the young ones, a mobile storybook library, and even a child dental kit!
Dorsett Wanchai Hong Kong includes Children Channel and Cartoon Network on their tv programming and even has a cartoon DVD library for the kids to pick their favourite shows.
There's even a room themed after Ocean Park! Source
One of the bonuses for the younger families is the fact that children 11 years old and younger stay for free!
Dorsett Wanchai Hong Kong
Address: 387-397 Queen's Rd E, Wan Chai, Hong Kong
Flight + Hotel: ~$371 SGD/pax
Travel dates: 10 – 13th June 2017
4. Dash Hotel Seminyak, Bali
A family vacation in Bali doesn't have to be all about spending your day in an overly-sanitised 5-star resort by the beach. With its industrial-chic vibes, Dash Hotel Seminyak distinguishes itself from mainstream resorts you'd find all over the island.
The family is gonna enjoy the family suite once they pass through its doors. There's not only a living area for you to prep the kids for the day, the suite also comes with a pantry, 2 separate bedrooms with twin beds, and a King-sized one.
You'll also find the hotel's mascot – a red bunny – atop all the beds, giving the kids something to play with instead of having their eyes glued to their phones.
The highlight of this hotel is, of course, the rooftop terrace. Be here at sunset or sunrise for that perfect holiday picture with the entire family. And if you're thinking of getting your dose of Vitamin D, the hotel also provides a free beach shuttle!
Dash Hotel Seminyak
Address: Jl. Petitenget No.468X, Kerobokan Kelod, Kuta Utara, Kabupaten Badung, Bali 80361, Indonesia
Flight + Hotel: ~$390 SGD/pax
Travel dates: 10 – 13th June 2017
5. Aloft Kuala Lumpur Sentral, Kuala Lumpur
Staying at a place with the word "loft" in its name means your kids won't be getting bored here. At Aloft Kuala Lumpur Sentral, they provide rooms called Camp Aloft especially for children under the age of 12!
Kick off your family vacation here with your room boasting an air mattress, a pack of customised card games, and a tent! To kick things up a notch, bring the kids up to the rooftop to frolic about the infinity pool while you laze by the beanbags.
Being right beside Sentral Station and Nu-Sentral Mall, you can be assured that your trip all the way here will not be just about being cooped in your hotel. You can choose to take either the KTM or the KLIA Express to reach the ends of KL! KLCC is not the only attraction in the city.
Aloft Kuala Lumpur Sentral
Address: No, 5, Jalan Stesen Sentral 5, Kuala Lumpur Sentral, 50470 Kuala Lumpur, Federal Territory of Kuala Lumpur, Malaysia
Flight + Hotel: ~$200 SGD/pax
Travel dates: 10 – 13th June 2017
6. Horizon Karon Beach Resort & Spa, Phuket
Situated in a relatively undeveloped part of the Phuket beach stretch, Horizon Karon Beach Resort & Spa is designed specifically for family holidays.
There are 3 outdoor swimming pools, an outdoor playground and a children's club with arcade-like features to keep the young ones busy while you get to escape to a spa of your choice, right in the resort.
Plus, you won't even have to walk to the beach! With complimentary tuk-tuk services provided by the hotel, you can save both your time and energy for the kids when you arrive at the soft sands of Phuket.
Source: @jon_tan13
If the kids are old enough, there are lessons for parasailing and surfing by the beach. Learn to ride the waves together for a vacation that you won't forget – you'll never hear the end of it if your kids pick up those skills quicker than you.
Horizon Karon Beach Resort & Spa
Address: 3 Soi Karon, Soi 2, at Horizon Karon Beach Resort & Spa, Karon Beach, Muang, Phuket 83100, Thailand
Flight + Hotel: ~$245 SGD/pax
Travel dates: 10 – 13th June 2017
7. Bayou Lagoon Park Resort, Malacca
Bayou Lagoon Park Resort certainly lives up to its name with an exclusive water theme park just for its guests. Entrance fees are waived for families staying in its suites too! A stay here is like taking the ordinary Singapore condominium and then zhnging it up with the facilities of Wild Wild Wet.
They also provide inflatable hamster balls for rent Source
If getting sunburnt is not your cup of tea, there's also an arcade, a 9D Motion Theatre, and a 3D Trick Eye Museum right in the resort.
Embarrassing your kids doesn't get easier than this Source
Out of the resort, you can get to Malacca's usual haunts in 15 minutes! Get your chicken rice ball and chendol before heading back to the resort to burn those calories in the pool! A family vacation doesn't get more comprehensive than this.
Bayou Lagoon Park Resort
Address: Amari Villa, Bayou Lagoon Park Resort, Jalan Wakaf Utama, Bukit Katil, 75450 Melaka
Flight + Hotel: ~$109 SGD/pax
Travel dates: 10 – 13th June 2017
8. Bayview Beach Resort, Penang
Checking into Bayview Beach Resort means that you won't miss out on the sunny side of Penang that many Singaporeans do. We've been heading to Penang for its laksa but most of us have been missing out on its beach!
Planted right by the beach, there's no lack of activities for everyone in the family. Within the hotel itself, you can find a children's club, an arcade, a water playground, basketball courts, and 4 outdoor swimming pools.
To bring your family closer to nature, there are also hiking trails close to the resort. You can also ask for parasailing lessons for the entire family – just make sure that the kids are of age.
Bayview Beach Resort
Address: Feringgi Plaza, Jalan Batu Ferringhi, Batu Ferringhi, 11100 Batu Ferringhi, Pulau Pinang, Malaysia
Flight + Hotel: ~$282 SGD/pax
Travel dates: 10 – 13th June 2017
9. Lux Family Villas, Krabi
The Lux Family Villas are goals for you if you're into a private getaway with the family. All of its villas come with 2 bedrooms and feature heavy duty soundproofing to avoid annoying neighbours when the kids run amok.
Source: @lux_family_villas
Your villa will come with a private patio, a picnic area for the family and if you want to turn on the heat, you can even ask for BBQ grills for a personal barbeque party with the family.
Lovable towel origamis are sure to delight your kids Source
Because you're still in Krabi, there's no way that you'll miss the beach even though the resort's a little far from it. Lux Family Villas also provides a complimentary beach shuttle for all of its guests.
And the best part of staying here – if your children are 12 years old and younger, they get to stay here free!
Lux Family Villas
Address: Ao Nang, Mueang Krabi District, Krabi 81000, Thailand
Flight + Hotel: ~$231 SGD/pax
Travel dates: 10 – 13th June 2017
Get June travel deals with Expedia
With Expedia's last minute deals, planning for your next family getaway becomes as easy as clicking on the flight and hotel that you imagine your family to be on! By booking both at the same time, you can even save up to 80% of the original cost, meaning you have more to splurge on your family after landing.
Sign up as an Expedia+ member for FREE and you can even enjoy free amenities like spa discounts and free drinks if you book a +VIP Access Hotel! There's also no cancellation fee for almost all of Expedia's hotel reservations when you make a booking online. With this, we can now slowly weigh the pros and cons between Bali and Batam without fretting about booking fees.
---
This post was brought to you by Expedia.com.sg.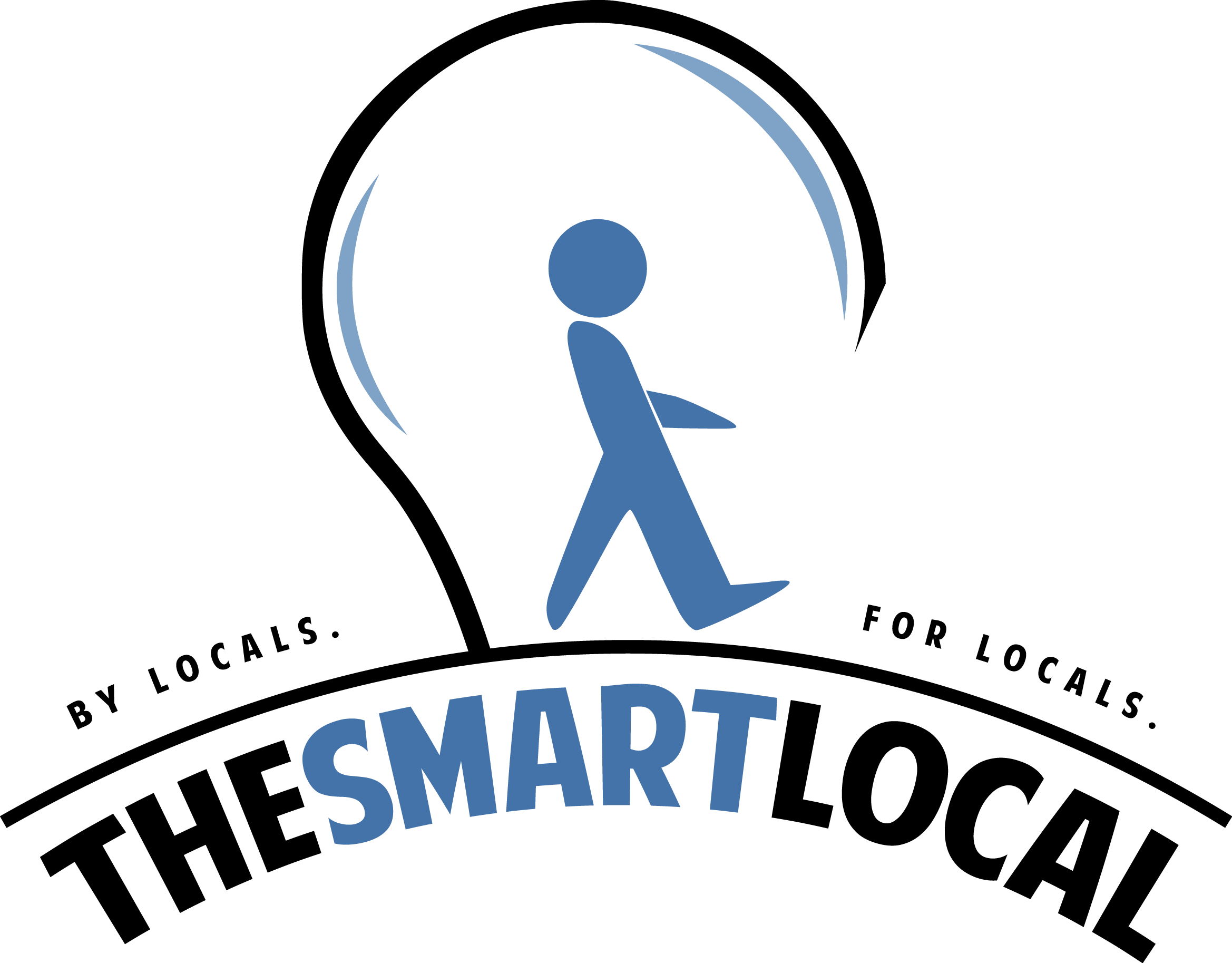 Drop us your email so you won't miss the latest news.