Where to buy baking supplies in Singapore
---
If the new restrictions have yet again filled you with dread, you're not alone. With fewer social outings to break up the mundanity and stress of the working day, having a fun hobby is more important than ever.
If you've yet to jump onto the baking craze that hit Singaporeans during quarantine last year, here's your chance. We've rounded up eight baking supply shops for the beginner baker.
More activities you can do at home:
---
1. Bake with Yen – One-stop shop for all your baking needs
---
From the bread and flour to piping nozzles and edible gold, Bake with Yen's great range is bound to have whatever you need. You'll find an assortment of baking tools, equipment, and decorating supplies sold alongside ingredients.  
Image credit: Baanana 
Their herbs and spices sell at unbeatable prices too ($1.50-2.50/100g), so you can simultaneously up your cooking game with little extra cost.
Try your hand at decorating with their 55-piece cake decorator set ($17.90), which includes piping bags, a multitude of nozzles, a turntable, and spatulas. Serrated scrapers are included to give cakes a textured finish, along with flower nails for decorative sugar flowers.
Should you end up incredibly dedicated to the craft or decide to mass-bake your stress away, you can also buy your ingredients in bulk to snag them at cheaper prices.
Delivery: Free for purchases over $150, no self-collections
Find out more about the full list of Bake With Yen outlets.
---
2. Sun Lik – For both staples and premium ingredients
---
You're in good hands at Sun Lik – these guys have been supplying Singapore's top pastry chefs for over three decades. 
If you're a chocoholic, source your ingredients from their full range of decadent Valrhona chocolates. They also carry other premium brands such as Callebaut at reasonable prices. Other top-end novelty products include vanilla pods and wafer roses.
If you don't bake with chocolates often, you can buy Sun Lik's conveniently repackaged smaller quantities instead.
Image credit: Loh Hui Xin
We all know how significant festive snacks are to us Singaporeans, so why not try baking your own goodies for upcoming festive seasons for a change? With love letter moulds for Chinese New Year and Hong Kong-imported lotus seed paste for Mid-autumn mooncakes, Sun Lik has a considerable range of supplies specially curated for our holidays.
Image credit: Storm Asia
Delivery: Free for purchases over $200, although their online store features a limited range of products.
Address: 33 Seah Street, Singapore 188389
Opening hours: Mon – Sat 9AM-6PM (closed on Sundays)
Telephone: 6338 0980
---
3. Phoon Huat – Singapore's most popular baking supplier
---
Ask any seasoned baker where to go for supplies, and they'll likely respond with Phoon Huat. Appearing on nearly every list of recommended baking shops in Singapore, the ubiquitous chain has 19 stores peppered throughout the island.
They occasionally hold baking demonstrations in their outlets, but do note that these may be affected by P2HA restrictions.
Image credit: @chemistryteam_
With a comprehensive selection of ingredients, you'll be hard-pressed to leave the store with any ingredients left unticked on your shopping list. Factor in Phoon Huat's accessibility due to their large number of outlets, and it is easy to see why this chain is popular with budding bakers.
Though Phoon Huat doesn't stock up much on higher-end supplies, the store has its very own in-house range of products under the name of Redman, which covers basic ingredients at an affordable price – perfect for beginners.
Delivery: Free for purchases over $47
Find out more about the full list of Phoon Huat outlets.
---
4. Mold Mart – Wide variety of baking moulds
---
As its name suggests, Mold Mart sells a broad range of silicone baking moulds. 
Their impressive collection features everything from Avengers and Pokémon moulds – perfect for some baking fun with the kids – to whimsical shapes like unicorns and horoscopes. 
Look out for their range of Chinese New Year ($13.50) and Christmas moulds too
Image credit: Mold Mart Carousell
Can't find the shape you're after? You'll be pleased to know that Mold Mart can customise one to your specific liking, with prices starting from $30. They also sell mooncake plungers, which can be customised as well.
You can find enchanting floral moulds on sale as well. This one sells for just $11.90.
Image credit: @moldmartofficial
You can also pick up a few basic baking ingredients such as flour and butter as well as edible gold flakes from their store, although this is limited in stock and variety.
Delivery: Free for purchases over $120, with same-day delivery at no extra charge
Address: 2 Jalan Lokam, #01-23 Kensington Square, Singapore 537846
Opening hours: 2PM-7PM, Daily
Telephone: 9364 8840
---
5. N Supplies – Hidden wholesale gem in Yishun
---
Northies, this unassuming store in Yishun will soon be your new favourite. Featuring a massive range of wholesale products, N Supplies is a Muslim-owned business selling halal baking supplies for aspiring home bakers. 
You'll find everything from whipping cream and rainbow sprinkles, to fruit pastes and packing supplies; the list goes on and on.
Image credit: N Supplies SG
Look out for their range of wholesale flour, including renowned Japanese brand Nippn, as well as their impressive collection of massive spreads – you can pick up a 3KG pail of Nutella at just $38, and a 2KG tub of peanut butter for $20. Other large servings of spreads include pandan kaya, fruit jams and fillings, and Ovomaltine crunchy cream. 
But just because they skimp on price does not mean they skimp on quality – chocolate lovers will be delighted to hear that they sell the deluxe Belgium Callebaut ($9-13/500g) – a favourite for glazes and mousses.
Delivery: Free for purchases over $200
Address: 71 Yishun Street, #01-327 & 329 Block 717, Singapore 760717
Opening hours: Wed – Mon 10AM-6PM (closed on Tuesdays)
Telephone: 8817 3378
---
6. Wheat – Extensive premier range at bargain prices
---
Whoever said baking with top-quality ingredients had to drain your wallet has not come across Wheat. Selling their fine collection at reasonable prices, this store is a must-visit.
Of interest is their variety of flours, such as pumpkin, sweet potato, soon kueh, and even flour for making dim sum. You'll also find Sakura cherry pastes and premier brands such as Valrhona chocolate. 
Stock up on butter here – their prices are some of the lowest in town.
Image credit: @wheatsg1993
They also sell an array of baking tools and equipment. For those who are starting completely afresh, pick up their Basic Home Baking Set ($102.80), which includes the essential appliances you'll need, as well as a recipe book and decorating tools.
Image credit: @wijsmansingapore
With pasar malams on hold at the moment, satiate your local snack cravings with Wheat's ingredient kits, which provide all the necessary ingredients required for a particular recipe of your choice. Examples include their Min Chiang Kueh Kit ($17.90, U.P. $18.80) and Ondeh Ondeh Tart Kit ($14.30, U.P. $15.10).
Delivery: Free for purchases over $80
Find out more about the full list of Wheat outlets.
---
7. 5B Pte Ltd – Budget haven for kitchenware
---
Blink and you might miss it; tucked away along Joo Chiat Road, 5B Pte Ltd is two storeys jam-packed with all the kitchenware you could use in your lifetime. Their budget items are also purported to be cheaper than other popular supply shops too.
Image credit: Hafiza A.
Selling kitchen equipment for home, hawker, and even commercial use, you're sure to find any baking tool you're after here.
Image credit: Michelle M.
With knowledgeable staff on hand, rest assured that any queries you may have about the potentially confusing world of baking utensils will be well-answered.
Delivery: No delivery services offered
Address: 46 Joo Chiat Road, Singapore 427368
Opening hours: 9AM-7PM, Daily
Telephone: 6440 3258
5B Pte Ltd's website | 5B Pte Ltd's Facebook
---
8. ToTT – Magazine-worthy kitchenware
---
ToTT's got tonnes of trays and pans in all sorts of shapes for those who wanna get creative with their bakes
Image credit: ToTT
An abbreviation of Tools of The Trade, ToTT lives up to its name with its thorough selection of kitchenware.
Stocking upscale brands such as Jamie Oliver, Nordic Ware, and Safico, those looking for specific high-end brands will likely find what they're looking for here. Though products are on the pricier side, they are well-priced for their quality. Electronic items also come with a one-year warranty.
This Nordic Ware Gingerbread House Bundt Pan ($68.90) will ensure you have a gorgeous no-topple cake to decorate with the family this Christmas
Image credit: ToTT
For the kids, let them dip their toes into the world of baking with the ToTT Junior Chef Activity Box ($40). Each box contains step-by-step picture recipes, baking tools, an activity booklet with puzzles and fun facts to consolidate their learning, and even a cute chef's hat and apron they can adorn.
Image credit: ToTT
Find out more about ToTT's outlets.
---
Baking supply shops in Singapore
---
Looking after your wellbeing is especially vital these days, and baking is a therapeutic way to take some time off and slow down. It's low-commitment, and you just might find yourself mastering that generations-old family recipe, maybe even with your own special twist. 
More articles to get you started:
---
Cover image credits: @tottstore, @moldmartofficial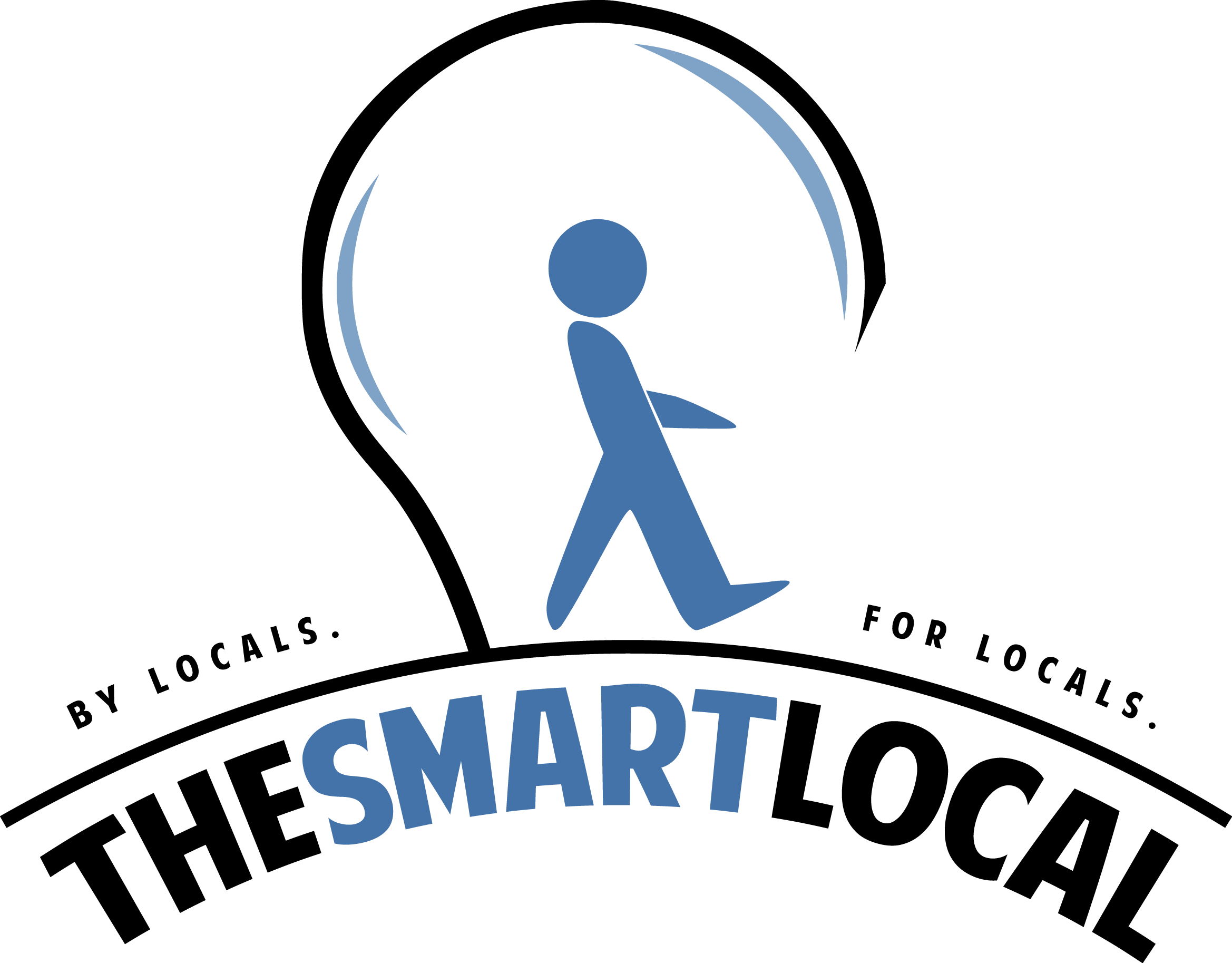 Drop us your email so you won't miss the latest news.