Alishan Forest Railway train guide
---
All aboard, train aficionados. We're taking you on a trip on a charming train that runs through a railway track in Taiwan that existed before WWII. "How old could that train be?" you may ask. 111 years, to be exact, and you can still hop on the same train on the Alishan Forest Railway as people from the 1910s.
If you're already thinking about your next train-quil trip, you might want to consider hopping on a train through the famed Alishan Forest Railway, one of the most popular mountain railways on earth.
---
Where to board the Alishan Forest Railway?
---
From Taipei City, you have the option to take either the High-Speed Rail (HSR) or a private charter to get to the gateway of Alishan, Chiayi Station. 
If you take a private charter from Taipei Airport directly to Chiayi Station, it'll cost you about NTD4829 (~S$205), saving you the hassle. The journey will take around 2 hours and 50 minutes.

Taiwan's High-Speed Rail (HSR) train.
Image adapted from: Robert Wu via Facebook
If you want to settle for a cheaper option, take the HSR train, which will take about 2 hours and 46 minutes. The ticket at a discounted price from Klook for a trip from Taipei to Chiayi costs about TWD860 (~S$36.49) per adult and TWD540 (~S$22.96) per child. 
Keep in mind that if you take the HSR, you'll then need to get on another 15-minute taxi transfer from Chiayi HSR Station to Chiayi TRA Station (Alishan Forest Railway) for about TWD1228 (~S$52).
---
What do the trains look like?
---

Image adapted from: @twpanorama via Instagram
Fun fact: the train was built in 1912 by the Japanese and was used to transport cypress trees up the mountains. Today, it's the highest railway track in Taiwan, at 2,216m above sea level. 
As you'd expect from a 111-year-old locomotive steam train, the cabin has retro vibes. However, 6 new rail cars have recently been added to the route, complete with leather seating, bigger windows, and warmer lights for a better viewing experience. They're made out of cypress trees from the area, an ode to Alishan Forest Railway's origins.
---
Stations to stop at on your Alishan Forest Railway journey
---
As with other scenic train rides in Asia, it's the journey that matters more than the destination. Here are the stations you'll stop along the way.
---
Fenqihu Station – The "Bento Kingdom"
---

Image adapted from: @yingchieh_lin & @siewtingtoh via Instagram
You'll be kickstarting your journey from Chiayi Station on a 2-hour and 17-minute trip down the trail to the very famous "Bento Kingdom", also known as Fenqihu Station. The station lives up to its nickname until today, as you can easily find restaurants serving bento boxes filled with rice and side dishes like braised pork belly, vegetables, eggs, and spare ribs.
We'd recommend heading over to Ya Hu Tie Lu Bian Dang or Aliang Nostalgic Railway Lunchbox. Their bento lunchboxes start from TWD100 (~S$4.24).

Old Taiwan restaurants and souvenir shops.
Image adapted from: @tekzun0101 via Instagram
After fueling yourselves, travel back in time and get a glimpse of what Taiwan looked like 50 years ago as you stroll past Fenqihu's food court to the old street. You'll know you're in Old Taiwan when you can see rustic restaurants, vintage record stores, and souvenir stores. 
Travel time from Chiayi Station: ~2 hours 17 minutes
Price: TWD384/person (~S$16.34)
Distance: 38km
60497, Taiwan, Chiayi County, Zhuqi Township, 178-1號
Opening Hours:
Thursday 09:30-19:00

Show More Timings
| | |
| --- | --- |
| Monday | 09:30 AM-07:00 PM |
| Tuesday | 09:30 AM-07:00 PM |
| Wednesday | 09:30 AM-07:00 PM |
| Thursday | 09:30 AM-07:00 PM |
| Friday | 09:30 AM-07:00 PM |
| Saturday | 09:30 AM-07:00 PM |
| Sunday | 09:30 AM-07:00 PM |
RECOMMENDED TICKETS AT S$89.48
---
Shenmu (sacred tree) Station – Walk in the misty forest with giant trees
---

Image credit: @divaicwang via Instagram
How about a stroll in a Twilight-esque forest? If that sounds fascinating, hop on the next train from Alishan Station to Shenmu Station, which will take roughly 7 minutes. The 2km train ride will cost you about TWD100 (~S$4.25).
Shenmu Station is known for its iconic 3,000-year-old cypress tree, Sacred Tree. The trees here are so massive that it would take 16 men to reach around a single tree. 
Image credit: @david_xiayu via Trip.com
Then, stroll up the Giant Tree Cluster Trail for a magical view you won't want to miss. The misty forest has over 30 ancient red cypress trees. You don't have to worry about not being an adventurous hiker because the trail only goes as far as 600m, and there are proper paths along the way.
A quick pro tip for those seeking a little adventure: you can get a 2-in-1 experience if you walk up from Alishan Station to Shenmu Station and then return to Alishan Station via train. 
Travel time from Alishan Station: 7 minutes
Price: TWD100/person (~S$4.25)
Distance: Less than 2km
---
Zhaoping Station – Cherry blossom in spring
---

Image credit: @catsandchocolate via Instagram
Even if you've been on steam trains before, this scenic train ride chugs past the cherry blossom tunnel during springtime in Taiwan. It's for this reason that spring is the most popular time for tourists to get onboard the Alishan Forest Railway. 
Just a heads up, the train may be packed during the Sakura season from March to May. But chill lah, it's not like you die die have to board a train to get to Zhaoping Station. You can walk from Alishan tourist village to Zhaoping Park in about 20 minutes without boarding a train if you book a stay near Alishan Station.
Aside from the cherry blossom spot, Zhaoping Park is connected to the Chushan Hiking Trail, which directly takes you to Chushan, a great spot for sunrise. 
Travel Time: ~10 minutes
Price: TWD100/adult (~S$4.25) | TWD$50/child (~S$2.12)
Distance: 1.3km
---
Duigaoyue Station – Mesmerising sunrise view
---

Image credit: @angela1227h via Instagram
The only time you need to be an early riser during the holiday is when you plan to catch the sunrise from the observation deck of Duigaoyue Station. Take a 7-minute train ride from Alishan Station for about TWD120 (~S$5.11).
Zhushan Station is a prominent place for the sunrise, but it can get too crowded sometimes, so head over to Duigaoyue Station instead and enjoy a similar view. Skip the train queue and cut time by hiking up the 15-minute Duigaoyue Hiking Trail from Zhushan Station.
Travel time from Alishan Station: 7 minutes
Price: TWD120/person (~S$5.11)
---
Catch the 111-year-old Alishan Forest Railway in Taiwan
---
If you're looking for things to do in Taipei or are a fan of train travel, the Alishan Forest Railway is one you should consider. It may seem a little complex to first-timers, but planning your journey in advance would be smart. Take slow travel to a new level with scenic views on one of Taiwan's highest railways.
More travel guides in Taiwan:
---
Cover image adapted from: @catsandchocolate, @divaicwang, & @angela1227h via Instagram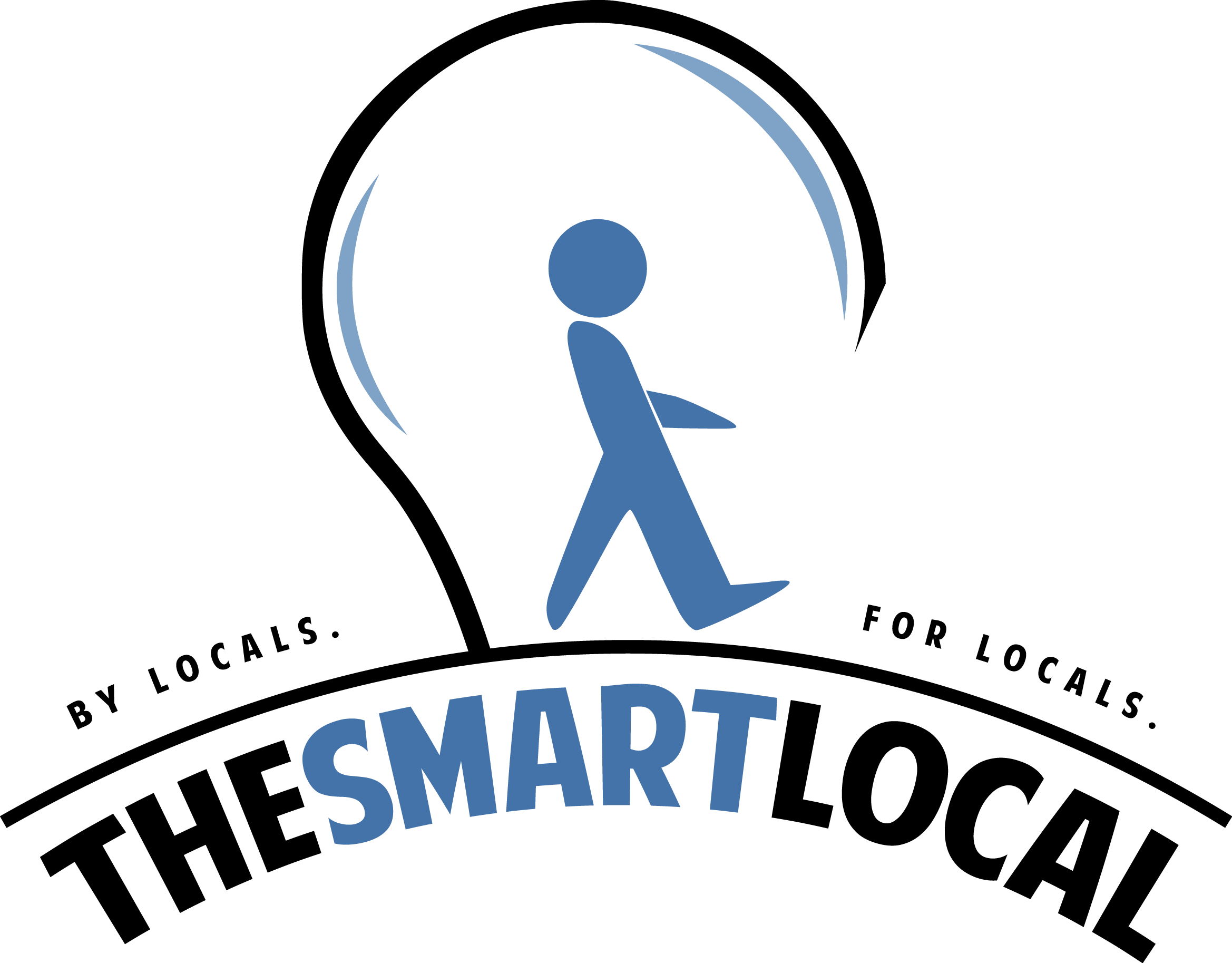 Drop us your email so you won't miss the latest news.