Cherry blossoms spots in Taiwan
Most of us are aware of sakura blooming in Japan or even Thailand, but it's time to add Taiwan to your list. Here, the cherry blossom season starts in January and at some spots, runs all the way till April.
So before the flowers disappear, feed your wanderlust or start planning a romantic getaway with your boo – these 9 spots in Taiwan are sure to up the romance.
Taichung
1. Alishan Forest Recreation Area
Image adapted from: My Postcard Page

If you want a taste of Harry Potter magic, hop aboard this steam train that resembles the Hogwarts Express and runs along the Alishan Railway.
The magic goes beyond the rails – you'll be transported to a mystical pink wonderland as you admire the cherry blossoms in full bloom too!
Image credits: Dodur
The area is Alishan Forest Recreation Area, just a 2.5 hours trip out of Taichung city and home to lush greenery intertwined with pale pink cherry blossoms.
It's one of the most popular places to go sakura hunting in Taiwan and only 160,000 visitors are allowed to visit in a day – so hurry down to get the best view!
Best time to visit: March and April
Admission: NT$200 (about SGD$9)
2.Wuling Farm
Image credits: Taiwan News
If you're headed to Taichung, don't forget to check out the cherry blossoms in Wuling farm! Blooming from mid to late February, not many people know about these cherry blossoms so crowd avoiders can rejoice.
Image credit: Blue Back Tit
Besides flowers, snap shots of cute birds within the farm, like the blue back tit. Else, stroll along a romantic pathway flanked with beautiful pink flowers and snuggle up to one another in the cold weather.
Note: Cars are not allowed into Wuling but you can catch a bus.
Best time to visit: Mid to late February
Admission: Peak-season: NT$160/pax | Off-season: NT$130/pax
Taipei
3. Yangmingshan National park
Image credit: @eightgod
Situated along a mountainous terrain, the cherry blossoms of Yangmingshan National Park are not to be missed. With natural hot springs, sulfur lakes and Taiwan's largest volcano, the Seven Star Mountain, Yangmingshan offers far more than an ordinary forest hike.
Image credit: @xkidultx 
From beautiful cherry blossoms in spring, maple leaves in autumn and hot sulfur springs in the winter, the place is a hotspot year round – and great if you want to get some shots for the 'gram.
Best time to visit: Mid February – Mid March
Admission: Free
4. North sea Jishi Temple: Secret forest
Image credit: jiawei333
Many couples get their wedding shots in Taiwan and the North Sea Jishi Temple happens to be a popular spot. That's because these sweet pale pink Yoshino cherry blossoms would make a lovely backdrop for any shoot.
Don't forget to visit the statue of Jigong (The crazy monk) to pray for wealth and fortune while you're there!
Best time to visit: March
Admission: Free
5. Wuji Tianyuan Temple
Image credits: Wikipedia Commons
The pagoda-style Wuji Tianyuan temple attracts many tourists all year round, but the busiest time at the temple would be in mid-February to early March when the cherry blossoms framing the temple make for an excellent shot.
Image credit: @runbunctious
A 30 minute bus ride from Tamsui MRT station, this spot is one of the closest to Taipei city, making it perfect for a half-day excursion.
Best time to visit: Mid February to early March
Admission: Free
6. Formosa Aboriginal Cultural Village
For those looking to admire cherry blossoms and learn about Taiwan at the same time, the Formosa Aboriginal Cultural Village is a must-see. It's the largest outdoor museum in Taiwan which displays traditional homes and architecture, making it a fun blast from the past.
Image credit: Taiwan News
Here, a cherry blossom festival is held from February to March. And during this season, elements of Japanese culture such as Taiko drums, Yukata robes and even rickshaws are used to replicate a Japanese village.
Scream your lungs out at the 85m free-fall drop ride!
Image credit: sunmoonlake
Thrill seekers will also be glad to note that there's a theme park Amusement Aisle within the village itself. Here, you can have fun with a wild line-up of roller coasters, including Taiwan's tallest free-fall drop ride which is a jaw-dropping 25 storeys high!
Image credit: @Taran_sun
The famous Sun Moon Lake is also a 30-minute drive away from the village. So, hop on a boat ride or book the shuttle boat service to tiny, uninhabited Lalu island or Ita Thao, the old aboriginal village of the Thao people.
Best time to visit: February to March
Admission: NT $850 (SGD 38) – for access to both the village and theme park
Opening Hours: Mon-Sun: 9.30AM – 4PM
Yilan
7. Taipingshan National Forest Recreational Area
Image credit: Mafengwo
Looking straight out of a movie scene, Taipingshan National Forest Recreation Area is perfect for taking a nice stroll with bae or biking under a sky of pink. Just remember to bundle up –  temperature can drop to about 20 degrees on Taiping mountain.
Best time to visit: Late March
Admission: Holiday: NT$150 | Non-holiday: NT$20
New Taipei City
8. Wulai Scenic Area
Image credit: Camy
A 40 minute ride from Taipei City, the Wulai Scenic Area hosts multiple types of cherry blossoms.
The highlight of the Wulai scenic area is none other than the 90-degree waterfall. But, with a bit of luck and just the right timing, you may be able to catch a glimpse of the cherry blossoms as you stroll along the Xiao Wulai Skywalk.
Not for the faint-hearted, the skywalk is made of glass panels for a close-up view of the gushing water under your feet.
Image credits: Xiao Wulai
Best time to visit:  Late February to early March
Admission: NT$50 
Hsinchu
9. Sheipa leisure farm
Image credits: Kelvin Chan
The hills are alive with the sound of music. Nope, this is not a hilly European countryside but Sheipa Leisure Farm. Situated in Wufeng Township in Hsinchu, the farm lies at an altitude of 1,923 meters above sea level and is home to gorgeous cherry blossoms in March.
Image credits: Kelvin Chan
Image credit: @kelvinchanpotato
You can even book a room and watch the sun rise above misty mountains at Sheipa Leisure Farm!
Image credit: @c_y_shen
Tip: Within the farm, seek out the Qingquan Spring Hot Spring where you can sit back, relax and soak in the therapeutic mineral-rich water.
Admission for Hot Spring: Public pools: NT$150 | Indoor Onsen: NT$550 for 2
Enjoy sakura season at home
Sure, seeing sakura IRL might be a dream for many of us, but sometimes you just don't have the funds in your bank or the leave balance needed.
But hey, even if you cannot get away this time of year, MegRhythm's Limited Edition sakura scented steam eye mask ($6.50) will help to put you in a holiday mood.
Each pack comes with 5 disposable masks.
With a subtly sweet sakura scent and heated to a comfortable 40 degrees, placing these on our eyes after a day of staring at the screen felt shiok – almost as if we were surrounded by sakura flowers. The steam heat from the mask was also refreshing for our tired peepers.
This one has a lucky mallet printed on it!
It doesn't just feel good – the mask is a unique eye care innovation from Japan and can help to improve dark eye circles* in a quick 10 minutes. There are also ear straps to secure the mask in place, and you can dispose each piece after use for maximum convenience.
Bonus: Look closer at these limited edition masks – see if you spot cute Japanese-inspired icons such as Mt Fuji, cranes and tortoises printed on them!
*1 in 3 respondents indicated an improvement of dark eye circles. Source: Post-launch research, N=116 (Sep 2014)
MegRhythm Sakura Steam Eye Mask is now available at leading western pharmacies and supermarkets. While stocks last. 
---
This post was brought to you by MegRhythm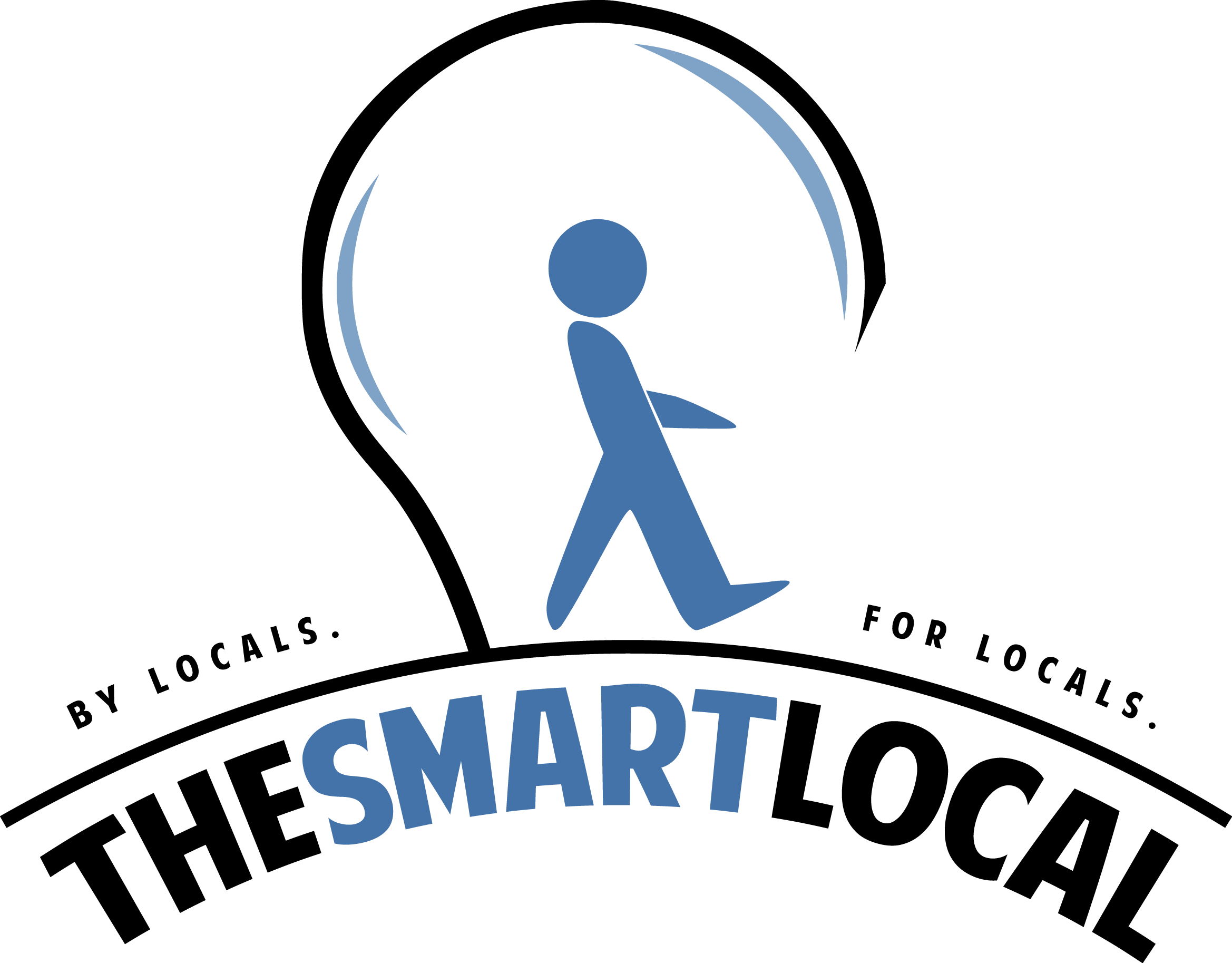 Drop us your email so you won't miss the latest news.