Affordable activewear brands in Singapore
---
Somehow, we always think that a higher price = higher quality; this applies to clothes like activewear too. You're going to be squatting, stretching and contorting your body in a multitude of positions, and the last thing you'd want is for a split in your leggings.
However, quality doesn't always have to come with a hefty price tag. From local brands to Shopee stores and chain retailers, here are 11 affordable activewear stores you can check out that won't hurt your bank accounts. 
Check out more fitness guides here: 
---
1. Moving Peach – $30 and below sportswear
---

Breathable Sports Yoga Set ($39.90)
Image credit: @yogachaventures
You might have heard of Moving Peach if you're an avid Shopee user who's into a fitspo lifestyle. Ranging from $6.90 to $19.60 for sports bras and $12.60 to $26.60 for yoga tights, the online store has over 400 products ranging in style and function for you to choose from. 
If rocking just a sports bra and tights are too revealing for you, Moving Peach also has t-shirts and long sleeve tops for extra coverage.

Fitness T-shirt in Grey ($16.80)
Image credit: @yuria_fukuda
With 4.9 stars out of five based on over 80,000 reviews, rest assured that quality won't be compromised despite the low prices. Plus, you'll be able to collect daily cashback vouchers and benefit from claiming discounts from the online store itself to make your spending even more worthwhile.
---
2. Decathlon – Tights for as low as $5
---

Seamless Long Dynamic Yoga Sports Bra in Dark Turquoise ($19.90)
Image credit: @decathlonsg
We're no strangers to Decathlon. Known for stocking a wide range of sporting goods at affordable prices, it has since become the go-to megastore for all fitness equipment. But don't sleep on its range of apparel though. For as low as $7, you'll be able to get yourself a high-impact running sports bra, which usually retails for much higher. 

They've also got dri-fit running shorts ($8) that come fitted with a hidden pocket for your phone
Image credit: Decathlon
Decathlon's range of tights and shorts also shouts affordability with pieces starting from $5. They're also pretty size inclusive with bras running from 2XS to XL and bottoms up to 3XL or UK20-22.
---
3. Urbanized Co. – Co-ord sets with pieces under $30
---

Revitalise Scoop Neck Bra ($24) and Highrise Leggings ($29.90)
Image credit: @evangelskies
A homegrown activewear brand for women, Urbanized Co. keeps its prices low with all pieces going for under $30. If you find yourself having to fight your way out of your sports bra after a workout, you'd be happy to know that they have bras in both racerback and clasp designs.  

Rylie Racerback Bra ($23.70) and Kylie Pocket Leggings ($29.90)
Image credit: @angelicaasimm
Though the brand doesn't boast an extensive collection, it's very affordable with sports bras ranging from $17.80 to $24 and tights from $21 to $29.90. The brand also has its own lifestyle collection consisting of tank tops, sweatshirts and shorts for you to lounge in on days you're not hitting the gym or fitness classes.  
---
4. MYPROTEIN – 53% off with promo code
---

MP Women's Tempo Seamless Sports Bra ($53.99)
Image credit: @myproteinsg
Gym junkies might be familiar with MYPROTEIN for their health supplements and powdered protein shakes. But they also have a decent collection of sportswear suited for all budgets. Ranging from $17.99 to $99.99, choose sports bras from different support levels and outfits for different activities like yoga, running and callisthenics. 

MP Women's Fade Graphic Training Leggings ($35.99)
Image credit: @myproteinsg
Their tights offerings aren't too pricey too, and $31.99 can get you a decent pair of moisture-wicking leggings. Plus, the website usually offers lower than retail prices and you'll be able to score an additional 53% off your purchases with the promo code ZERMATT.
---
5. butter. – 10% off a top and bottom set
---

Duo Bra ($58) and Classic Leggings ($78)
Image credit: @tasminfong
A slightly pricier option on this list, butter. is another local activewear brand. They have longline sports bras that double up as casual tops you can wear to go about your day straight from the gym. 

Their Duo Bra can be worn for both workouts and going out
Image credit: @butter.sg
With sports bras ranging from $50 to $58 and tights from $54.60 to $78, they're a little more upscale, but their reviews vouch for comfortability and apt smooth-like-butter quality. Plus, you'll get 10% off when you purchase a top and bottom from them, with free exchanges for your first order.  
---
6. The Pedler – Lululemon-like quality
---

Image credit: @the.pedler
The Pedler is an Instagram store that sources high-quality pieces straight from manufacturers. Pre-orders are usually open and you'll be able to check out the available products directly on their Instagram page. 
Their pieces are known for their Lululemon-like quality – but for just a tiny fraction of the price. Both tights and bras go for about $30 each and sizes range from S to XL or US 4 to 10. Though the pieces featured are mostly yoga tights and sports bras, keep an eye out for their tops and runner shorts that make an appearance every now and then. 
---
7. Uniqlo – UV protective wear
---

AIRism UV Protection Soft Leggings ($29.90)
Image credit: Uniqlo
Uniqlo might be the first place we think of when it comes to comfy basics but they have pretty decent sports apparel too. Though they don't boast a wide range of designs and products, their leggings ($14.90-$29.90) are made from their renowned AIRism material – perfect for keeping cool in Singapore's humid weather. Some tights also feature UV protection so you'll be protected while enjoying outdoor activities like hiking. 

Wireless Active Racerback
Image credit: Uniqlo
Their sports bras come in two designs: the Wireless Racerback ($19.90-$29.90) and Wireless Bra Active Cross Back ($19.90). The former is a long line bra that doubles up as a top on its own that you can even wear daily. 
---
8. Anya Active – Breathable and lightweight pieces on sale
---

Revitalise Bra ($39)
Image credit: @icez_ybliss
Priding themselves with lightweight and breathable pieces made from Cloud fabric, Anya Active is a homegrown brand that strives to only provide top quality pieces. Their Cloud collection aims to be as comfy as wearing second skin while being fast-drying. It also isn't crazy compressive, still providing wearers with ample support during workouts. They have a total of 10 sports bra designs ($39 – $43) in a multitude of sizes and colours.

Cloud Cross-back Bra 2.0 ($43)
Image credit: @anya.active
Their leggings range ($46 – $59) scream functionality, with a couple of designs featuring side pockets for you to keep your phone or locker keys in while working out. They also have a clearance section for older designs where sports bras go for as low as $29. 
---
9. Air Active – Comfy sports bras from $7.60
---

Image credit: @air_active.sg
If you bear spending $100+ on a single pair of name brand tights, Air Active on Shopee is another good dupe. Ranging from $7.60 to $38.86, you'll be able to get comfy tights in a multitude of colours like Bean Pink, Rhino Grey and Desert Sun for just a fraction of the price. 

Yoga stretch board ($26.99 – $29.99)
Image credit: Air Active
Their sports bras are affordable too, with prices starting from $7.60. They've both padded yoga tops and sports bras fitted with clasps for you to choose from. In addition to their activewear, the store also sells equipment like yoga tension straps and stretch boards to aid you in your workout. 
---
10. Cotton On Body – 2 for $30 sports bra deals
---

Active Core 7/8 Tight ($29.99)
Image credit: Cotton On
Cotton On is definitely a familiar brand, with its Body range that has everything from lingerie and loungewear to activewear. Their tights ($15 – $89.99) come in three different lengths – capris, 7/8 and full. For those who are more petite, go for the 7/8 length that will fit perfectly as a full length tight. 

Lifestyle Strappy Crop in Layered Ditsy (2 for $30)
Image credit: Cotton On
Though their sports bras ($24.99 – $34.99) mostly come in solid colours, they have a few fun printed designs here and there. Keep an eye out for their two for $30 deals while shopping – you'll even be able to mix and match among promotional items and customise your own workout set.  
---
11. ThinkTure Gym Yoga Sports – Yoga sets from $13.48
---
Another affordable option on Shopee, ThinkTure Yoga Sports features mostly yoga apparel but also has sports bras of different support levels. If you're one who loves coordinating your gym outfits, you're in luck thanks to their matching yoga sets going from just $13.48.

Wireless Yoga Bra ($9.24)
Image credit: ThinkTure Gym Yoga Sports
Their sports bras range from $7.30 to $21.77, while their tights are going from $9.62 to $22.81. They've also got some long and short sleeve tops you can wear to the gym, for yoga or even running.
And unlike many retailers on Shopee that don't provide an extensive size chart, ThinkTure Yoga Sports lists their sizes out according to measurements, body weight and even cup size for sports bras. You'll no longer have to reach for the measuring tape or desperately convert your sizes on Google.  
ThinkTure Gym Yoga Sports website
---
Activewear that doesn't break the bank
---
Staying fit and getting comfortable quality sportswear doesn't necessarily mean spending a bomb on a single piece. With these wallet-friendly activewear stores, you might just be able to snag yourself several workout pieces for the price of one pair of tights from an upscale fitness brand. Talk about mad deals. 
---
Cover image adapted from: @decathlonsg, @the.pedler, @butter.sg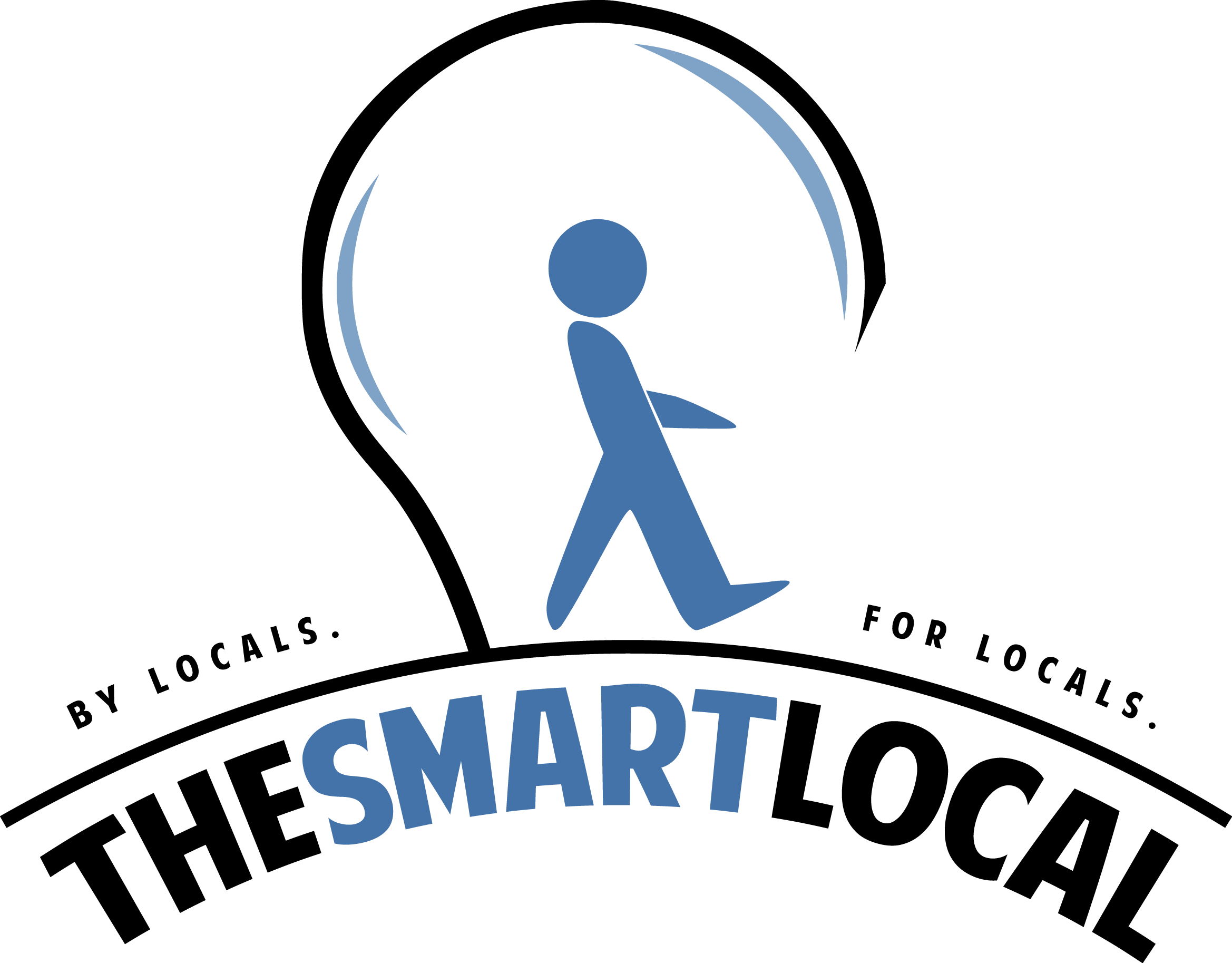 Drop us your email so you won't miss the latest news.