Unique buildings in Vietnam
---
The natural beauty of Vietnam is fabled, but as you explore the country, you might also chance upon some unique man-made buildings that'll make you turn your head in amazement.
From funny-looking houses to an intriguing museum inspired by pottery wheels, here are 8 examples of buildings with unique architecture that you can expect to see during your travels.
---
1. House with a temple on top
---

Image credit: Đinh Hà
It is customary for every Vietnamese household to have an altar in their home, be it to pay tribute to their ancestors or to other deities. This one family, however, seems to have gone above and beyond with their worshipping.

Image credit: Đinh Hà
Indeed, they have displayed their dedication for all to see by turning the entire top floor of their house into a temple. It even sports intricately carved pillars and Buddhist statues. 
Photos of the house were shared by netizen Đinh Hà on Yêu Nhà Đẹp – a Facebook forum for those interested in home designs – in early March, and quickly captured public attention.
According to the original poster, this is one of his neighbor's houses in Yên Thái Street, Hoài Đức District, Hanoi.
---
2. A golden chariot adorns this house's roof
---

Image credit: Mã Đức Thành
Another fascinating building that's recently made its rounds on the internet, much to the entertainment of netizens, is a residential house with an entire golden chariot perched on its rooftop.

Image credit: Phương Hoa Lê Nguyễn
Netizens are guessing that the statues aren't pure gold, but simply gilded. Many also find it funny that despite its extravagant appearance, the chariot only carries two simple water tanks.

Image credit: Vu Quang Tran
According to several eagle-eyed commenters on Facebook, it is located in Trương Định Street, Hai Bà Trưng District, Hanoi.
---
3. Bát Tràng Museum – expansive building inspired by pottery wheels
---

Image credit: Chang
The Bát Tràng Museum is a real head-turner. A new favorite check-in spot for shutter-happy folks in Hanoi, the expansive complex is made up of 7 buildings shaped like funnels, their outer walls carved into a multi-layered pattern to represent pottery wheels.

Image credit: Ngoc Anh Pham
Located in the Bát Tràng Ceramic Village – a centuries-old traditional craft village 20KM from Hanoi's center – the museum is expected to open its doors in June 2021.
Right now, some sections on its first floor are already accessible. And come the museum's opening, visitors will have the chance to marvel at its exhibits of valuable pottery products and relics from the village's history.
---
4. Mỹ Thuật Trần Tưởng – fengshui shop with a façade of mismatched statues
---

Image credit: Phong Thủy Trần Tưởng
While several other unique buildings in this list have only recently captured attention, Mỹ Thuật Trần Tưởng – a shop selling Fengshui items in Hưng Yên Province – has made headlines several times since its completion in 2011. Nothing surprising, given the shop's bizarre façade consisting of mismatched statues.

Image credit: Dân Trí
The house's entrance comprises two bronze gates bearing carvings of the mythical creature, Kirin, flanked by the statues of two roaring tigers. On top of it stands a buffalo to match the owner's Eastern Zodiac sign. 
The owner clearly isn't afraid to add his personal flair to his house's design. He's even gone so far as to engrave his own face in bronze, with a bull's horns no less, on one side of the gates.

Image credit: Dân Trí
Over the years, the owner has expanded upon his initial ideas, adding many statues, several of which bear fearsome appearances, on top of the buffalo statue.

Image credit: Dân Trí
The prominent presence of the buffalo and many Eastern mythical figures give Trần Tưởng's shop an eerie vibe. Thus, residents in the neighborhood have taken to calling the house "The Lair of the Bull Demon King". This name is probably a reference to a character with the same name from the acclaimed Chinese novel, Journey to the West, which has had a lasting influence on many cultures in Asia.
---
5. No. 1986 Café – café inspired by traditional Vietnamese clothing
---

Image credit: hoang kim
While the Bát Tràng Museum pays tribute to pottery-making, the signature craft of the region, No. 1986 Café in Hải Phòng attempts to integrate traditional Vietnamese design motifs into its charming façade.

Image credit: @_lan.hoang
The café's house-shaped entrance boasts two polygonal columns of raw bricks on either side. It draws inspiration from khăn mỏ quạ, a scarf that northern Vietnamese women traditionally wear on their heads. Understandably, the impressive gateway instantly captures the attention of anyone passing by.

Image credit: @queenie.ngg
Meanwhile, the spacious indoor space resembles a greenhouse with clear glass ceilings and plenty of plants.

Image credit: @ppl2311
Here's a heads up for potential visitors – expect drinks to be a bit more expensive than usual. Coffee prices range between VND40,000 to VND75,000 (~USD1.73-USD3.25), while tea and smoothies will set you back VND50,000-VND65,000 (~USD2.17-USD2.82). Aside from drinks, pastries such as croissants and muffins are also available for VND45,000-VND75,000 (~USD1.95-USD3.25).
Address: 33 Đinh Tiên Hoàn Str., Hồng Bàng District, Hải Phòng
Opening hours: 8AM-11PM, Daily
Telephone: 0908801986
Facebook
---
6. Crazy House Dalat – a peculiar labyrinthine guesthouse
---

Image credit: @messyphone
The Hằng Nga Guesthouse, commonly referred to as the Crazy House, is arguably one of the most famous buildings in Vietnam. This hotel in Đà Lạt is a maze of peculiar intertwined structures that make it a major attraction of the central highland area.

Image credit: @another_anna_ana_anya
You'd be hard-pressed to find any perpendicular windows, entrances and exits here. All the walls and buildings are shaped like caves or logs of wood, with animal statues and other sculptures adorning the rooms. This toadstool centerpiece for instance, brings to mind hobbit-holes from The Lord of The Rings.

Image credit: @olga_sun_smile
An entrance ticket to visit the house and its one-of-a-kind designs will set you back VND60,000 (~USD2.60). Alternatively, Hằng Nga Guesthouse also offers accommodation services. 
You can rent a room to stay overnight for VND1,000,000-VND1,800,000 (~USD43.33-USD77.99). The rooms have different interior décor styles and come with all the amenities of a regular hotel room, from beds to private bathrooms.

Image credit: Crazy House
Address: 3 Huỳnh Thúc Kháng Str., Đà Lạt
Opening hours: 8.30AM-7PM, Daily
Telephone: 02633822070
Website
---
7. Orimi.Café – new café that pays tribute to Origami
---

Image credit: Minh Bảo
Having just opened in March 2021, Orimi Café is quickly gaining popularity in Đà Lạt thanks to its Origami-inspired structure. The café is a 3-story angular building, with sparkling clean white walls and two massive wing-like structures on either side. The striking geometric design pays a loving homage to the angles and folds within paper origami art pieces.

Image credit: Thảo Duyên
You can find seating in a pleasant outdoor garden, or in the chic indoor space with tall glass windows which let in plenty of natural light. Meanwhile, the rooftop offers a clear view down to the city.

Image credit: @hiennt.25787
In terms of drinks, a cup of coffee with milk is priced at VND35,000 (~USD1.52). Fancier options like a cappuccino or latte go for VND40,000-VND45,000 (~USD1.73-USD1.95). The varied menu also has a nice selection of fruit mixes (VND60,000-VND65,000, ~USD2.60-USD2.82), juices (VND45,000-VND50,000, ~USD1.95-USD2.17), and tea (VND45,000-VND50,000, ~USD1.95-USD2.17) for health-conscious café hoppers.
Address: 30 An Bình Street, Đà Lạt
Opening hours: 7AM-10PM, Daily
Telephone: 0263656688
Facebook
---
8. Chuồn Chuồn Kim Kindergarten – brick building that looks like a giant LEGO structure
---

Image credit: @chuonchuonkim_edu
We often expect kindergartens to be colorful buildings with paintings of cute animals or Disney characters adorning their walls. The Chuồn Chuồn Kim Kindergarten in Saigon, however, goes for a completely different approach to set itself apart.

Image credit: @chuonchuonkim_edu
Featuring walls made entirely of raw bricks, the kindergarten looks like a giant LEGO model. Several rooms within the premises are stacked in an asymmetric, seemingly random manner. Still, everything appears to be arranged around a twisted staircase that serves as a backbone, which then branches out to different areas within the building.

Image credit: @chuonchuonkim_edu
Meanwhile, the spacious interior has great ventilation and access to natural light thanks to the use of large windows. The atypical layout is intended to incite curiosity in children and encourage them to explore the premises freely.
Address: 17 Road 23, Bình An Ward, District 2, Hồ Chí Minh City
---
Buildings with unique architecture in Vietnam
---
Some of these unique buildings are awesome to look at, while others are just plain weird. Regardless of their appearances, we think they are proof that there are no limits to human creativity.
Many of the places mentioned in this list are open for visitors as well, so do check them out on your next vacation if you have the chance.
Which buildings around Vietnam have you encountered that didn't make our list? We'd love to hear your top picks in the comments below.
For more things to do around Vietnam, check out:
---
Cover image adapted from Đinh Hà and Vu Quang Tran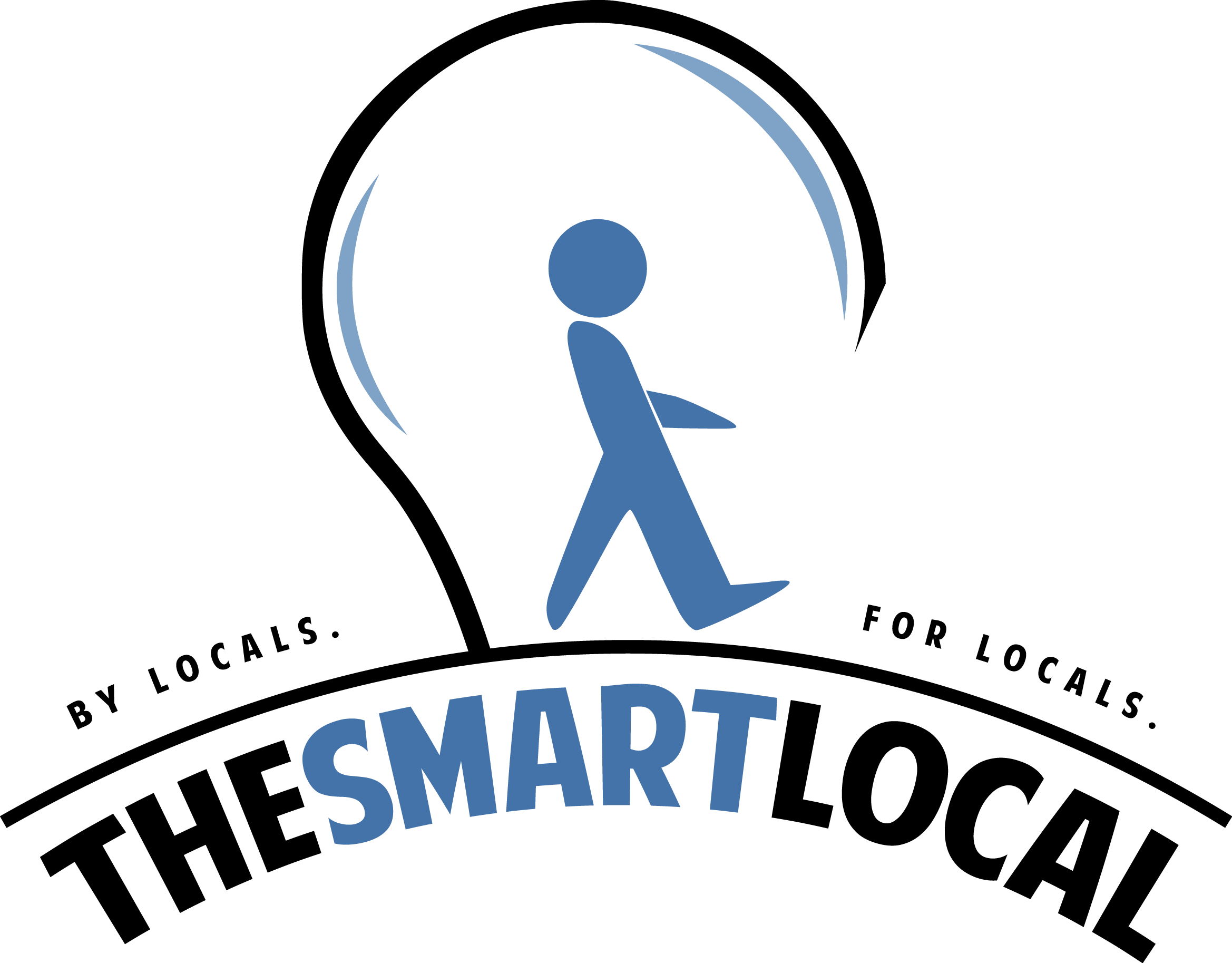 Drop us your email so you won't miss the latest news.