Beautiful abandoned places in Vietnam
---
There's something strangely beautiful about abandoned places taken over by nature. They stand there, frozen in time, a testament to what once was, as if beckoning daring adventurers to come explore.
Read on to learn more about 8 abandoned yet beautiful places in Vietnam – several of which have been associated with urban legends and stories.
---
1. Ba Vì National Park's abandoned buildings – atmospheric photoshoot spots
---

Image credit: @duc.huyyyyy
Located only 60KM from the center of Hanoi and boasting lush tropical forests, stunning mountaintop views, and plenty of attractions to visit, Ba Vì National Park has long been a favorite camping spot for city dwellers who want to take a break from their busy lives. 
And as the place was once a resort built during the French occupation in the 20th century, it still houses many French-style buildings that, while dilapidated and abandoned, are now favorite check-in spots for many visitors.

Image credit: @aaronsetiawan
When the sun shines bright, you can spot rays of sunlight piercing through the green leaves onto the moss-covered walls, making for a mesmerizing sight.

Image credit: @trangg.21
On the other hand, during cloudy days, the buildings take on a more mysterious appearance. With the right filter and angle, they can be perfect backdrops for some thriller-themed shots.

Image credit: @palmkin.garden
The Ba Vì National Park is easily reachable from Hanoi after a 1.5-hour drive. Once there, you can park your bike at the park's entrance to hike up on foot, or alternatively, drive up the roads along the mountain if you're not fond of walking.
Entrance fee: VND60,000 (~USD2.59) per adult.
GPS coordinates: 21°04'25.0″N 105°21'54.6″E
---
2. Hải Lý Ruined Church in Nam Định – beachside ruined church with beautiful sunrise views
---

Image credit: @lebich1972
Another abandoned yet beautiful place in northern Vietnam that has prompted many a diehard Instagrammer to go out of their way to look for is the Hải Lý Church in Nam Định Province.

Image credit: @viethung3197
Built in the 1940s in a coastal village in the province, the church is now mostly destroyed due to beach erosion over the years. Despite its current ruined state, however, it remains a well-known photo spot thanks to its Gothic architecture and jaw-dropping ocean view. If anything, the collapsed walls help add to its artistic vibe.

Image credit: @_lilivu_
The church is especially beautiful at dawn, when you have the scarlet light of the rising sun to complement your shots.
GPS coordinates: 20°07'39.8″N 106°18'42.7″E
---
3. Thủy Tiên Water Park in Huế – abandoned waterpark with aesthetic structures
---

Image credit: @kino.doan
As with most other abandoned places, the Thủy Tiên Water Park, 10KM from the center of Huế city, has seen its share of spooky stories and rumors. Those stories, however, only serve to evoke the curiosity of visitors, turning the abandoned park into a hot check-in spot of the central city.

Image credit: @thao.r0m
The park was built in the 2000s as an entertainment facility, but was left unused shortly after as there weren't enough customers. Still, the many structures and rides, dilapidated and vandalized as they are, ooze an eerie beauty that has enthralled countless adventurous photographers.

Image credit: @agaochalek
The centerpiece of the park is a stone dragon perching on top of a building in the middle of a lake. Outside of that, the many old water slides, buildings, and archways also make for good photo backdrops.

Image credit: @hongtramid
The park is technically closed to the public and there are security guards at its entrances. However, if you try smiling and chatting them up, you might be able to convince them to let you in.
GPS coordinates: 16°24'42.4″N 107°34'35.4″E
---
4. Hải Vân Fortress on Hải Vân Pass – 19th-century fortress with magnificent mountaintop views
---

Image credit: @nghiavlog_2020
Weaving its way through the Bạch Mã Mountains and connecting the two central cities of Huế and Đà Nẵng, the Hải Vân Pass is one of the most famous landmarks of Vietnam thanks to its strategic location and jaw-dropping natural landscape.

Image credit: @huonghang.fitness
At the very peak of the pass lies the remnants of the Hải Vân Gate, originally built all the way back in the 14th century and dubbed by Vietnamese feudal lords as "Earth's mightiest gate" – you can still see the title inscribed in Chinese characters (天下第一雄關) at one of its gates.

Image credit: @herusmoon
Save for a few ruined towers, not much of the once-mighty fortress remains standing to this day, but it's still one of the most iconic check-in spots of Vietnam thanks to the magnificent views it offers. From here, you can enjoy a bird's eye view over the mountains and the pristine coasts of both Đà Nẵng and Huế.

Image credit: @banhtrangtacot_jen
GPS coordinates: 16°11'15.6″N 108°07'51.8″E
---
5. The old brickyard of Quảng Nam – where you can appreciate the rustic beauty of rural Vietnam
---

Image credit: Phùng Anh
The ancient town of Hội An is a world-famous tourist attraction of central Vietnam with its picturesque centuries-old buildings, but a local favorite photo hotspot that a lot of visitors miss out on is an old brickyard 10KM from the town's center.

Image credit: Nguyên Lực
As you can expect, the building is simply an old, unused brickyard standing in the middle of the countryside, but its timeworn walls complemented by the serene rice fields in the area make it an ideal place to appreciate the beauty of rural Vietnam. Come between April and June, when the rice starts ripening, to behold the scenery in all its glory.

Image credit: @ ltngoctram.99
A café has recently opened next to the old brickyard, offering a place to grab some refreshments after your photo session. Drop by to sip on coffee, juices, and tea with prices around VND30,000-VND40,000 (~USD1.30-USD1.74).
GPS coordinates: 15°50'09.7″N 108°18'58.4″E
---
6. Franciscaines Chapel in Đà Lạt – old French-style chapel with timeworn Gothic architecture
---

Image credit: @_bachdiepp_
Having once been a popular vacation destination of the French people during their occupation of Vietnam in the 20th century, the central highland town of Đà Lạt is home to many French-style structures. Some of these are preserved as tourist attractions, while others are left abandoned.

Image credit: @_bachdiepp_
The Franciscaines Chapel, 5KM from the city center, falls into the second category and, unsurprisingly, has become associated with many urban legends and ghost stories over the years.
That, however, has not stopped daring explorers from flocking here to snap shots with its Gothic-style arches and walls, now overrun by vines and uncultivated plants that create a mysterious yet mesmerizing vibe.

Image credit: @quydanh.tran_
The chapel is now on the grounds of Đà Lạt City's University of Architecture, and there are security guards at its entrances. If you want to visit, be sure to ask them nicely for permission, and perhaps buy some offerings such as flowers to offer to the Virgin Mary to show your sincerity.
GPS coordinates: 11°56'38.4″N 108°27'58.3″E
---
7. Đà Lạt's abandoned railway tunnel – old railway tunnel left frozen in time
---

Image credit: @lisatian23
As a tourist hotspot, Đà Lạt used to be home to an intricate web of railways. Currently, however, only one train route remains operational at the city's train station, though one can still find remnants of now-abandoned railroads and tunnels dotted around the city. And recently, one such tunnel has emerged as the city's latest check-in spot.

Image credit: @phucloc_fulo
Located 20KM from Đà Lạt's center, on the side of National Route 20, the tunnel looks as if it's frozen in time with its arched entrance surrounded by verdant green plants. Many Instagrammers like to pose in front of the tunnel to fully capture its mystifying antique beauty.

Image credit: @wetravel.94
Some others, meanwhile, take pictures inside the tunnel with light coming from the entrance, which is another creative photo idea.

Image credit: @quynhanhnhim
Feel free to play around with the angles, lighting, and filters to come away with shots that you like best, from thriller-themed pictures to those with a cheerful, lively vibe.
GPS coordinates: 11°54'00.9″N 108°31'54.0″E
---
8. The old brickyards of Đồng Tháp – unique Cham-style dome brickyards
---
Image credit: Luan Tran
If your travels ever take you through the southern Vietnamese province of Đồng Tháp, be sure to drop by Sa Đéc Town on the side of the charming Mekong River to gawk at its many uniquely structured brickyards. 
The town's families have a long history of baking and selling bricks for a living, and while many residents have now moved to other trades, leaving a lot of the brickyards unused, they remain a signature attraction of the area.

Image credit: Người Đồng Tháp
Unlike the square tower-like brickyards of Quảng Nam, Sa Đéc's brickyards are built with a rounded top making them resemble domes, with a hole on the ceiling to let out the smoke. Meanwhile, the entrances bear traits of Cham architecture.

Image credit: Cao Dương Tâm Linh
Go for a horizontal shot to capture the full scope of the vine-covered buildings. The red color of the bricks is best complemented by a warm photo filter.

Image credit: Cao Dương Tâm Linh
Alternatively, standing inside one of the brickyards right underneath the hole in its roof to have the sunlight shine right on you can also make for an awesome shot.
GPS coordinates: 10°19'00.8″N 105°43'25.2″E
---
Abandoned places with beautiful aesthetics in Vietnam
---
As many of these beautiful abandoned places are located near popular tourist destinations in Vietnam, they can make for interesting stops to spice up your photo gallery between all the pictures of pristine beaches, modern theme parks, and bustling night markets.
Do note that while many of these buildings are open to the public, some others are private property. As such, we strongly recommend that you ask for permission from the people in charge to show respect.
For more things to do around Vietnam, check out:
---
Cover image adapted from @duc.huyyyyy, @kino.doan, and @lisatian23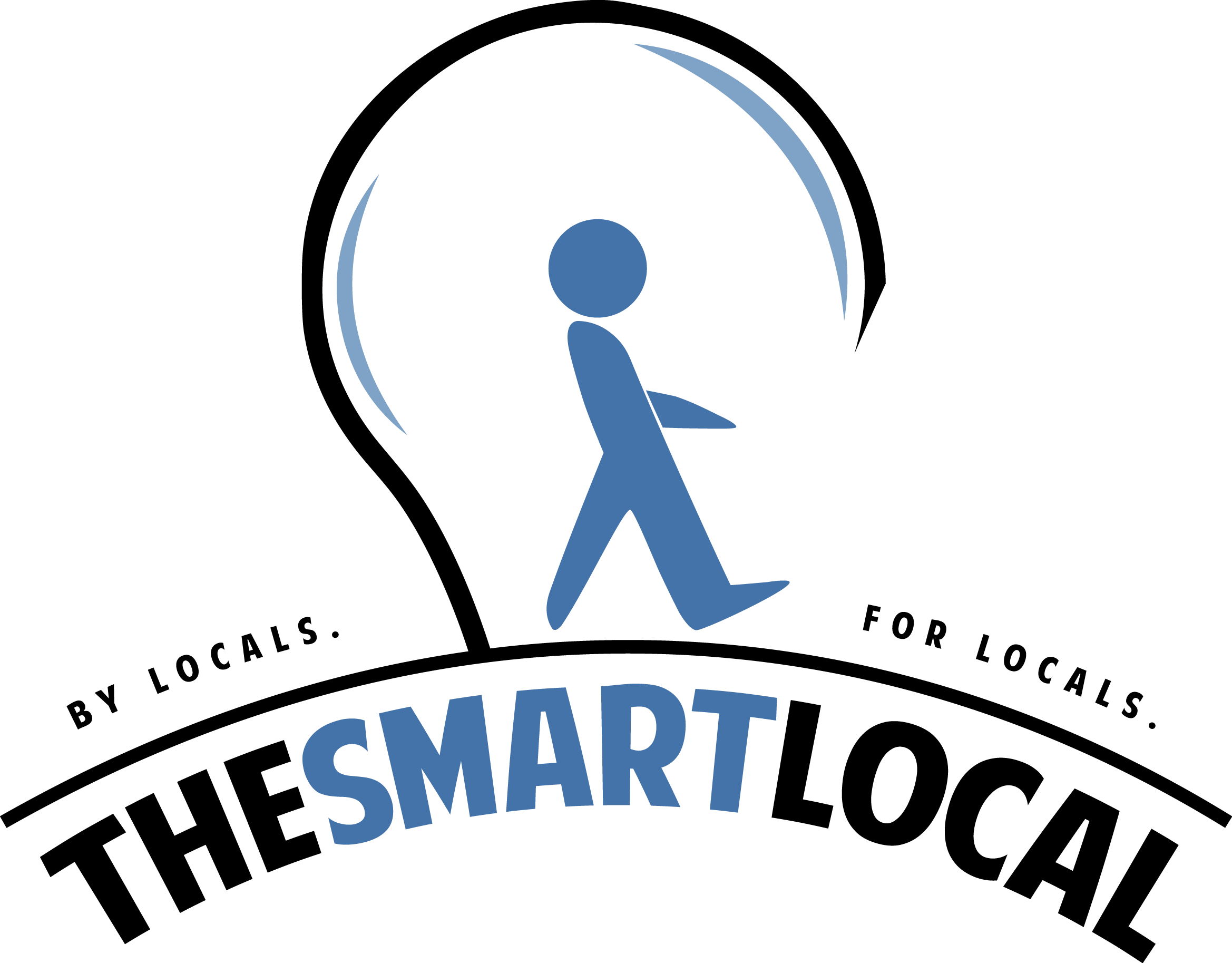 Drop us your email so you won't miss the latest news.