Hoi An guide
---
Located in central Vietnam, the ancient town of Hoi An has long been a world-renowned tourist destination of Vietnam thanks to its serene antique vibes, pristine beaches, delicious food, and rich local culture.
If you're planning a trip to Hoi An, here is our comprehensive guide to answer all of your questions, from what to do, where to stay, and what to eat.
---
– Getting to Hoi An from Hanoi or Saigon –
---
Hoi An doesn't have an airport of its own, so if you plan to travel here by plane, you'll have to book a ticket to the central city of Da Nang. The city is only 30KM from the old town, and it takes less than an hour to travel between the two locations – which is why the vast majority of tourists opt to visit both in one trip, spending a couple of days at each.
It takes roughly an hour to fly from either Hanoi or Saigon to Da Nang with round trip airfares averaging at around VND1,500,000 (~USD64.83). You can book a ticket on Vietnam Airlines' official website here.
Alternatively, it is possible to get to Da Nang from Hanoi or Saigon by train. The journey is a long, daunting one that can take up to 20 hours, but it does take you through some of Vietnam's most scenic train routes. If you have the time and want to see as much of Vietnam's natural beauty as possible, it is an option to consider. You can book a ticket on Vietnam Railway Corporation's website with prices ranging from VND500,000 (~USD21.61) for a cushioned seat to VND1,000,000 (~USD43.22) for a cushioned bed in a 4-person cabin.
From Da Nang, there are two main options to get to Hoi An:
---
By motorbike
---

Image credit: @hoianmotorbiketouradventures
You can easily find plenty of motorbike rental services in Da Nang offering a wide variety of bikes for rent. The daily fee usually falls between VND120,000 (~USD5.19) to VND150,000 (~USD6.48), and you can order your bike delivered to you as soon as you get out of the airport.
As having a motorbike allows you complete freedom with your schedule, it is a great way to travel while you're here, especially if you plan to spend a few days checking out attractions in Da Nang first. The roads between Da Nang and Hoi An are straightforward and well-built, so even beginner drivers should have no problem navigating them.
Below are some of our recommended motorbike rental services in Da Nang:
Thuê Xe Máy Đà Nẵng Sơn Trà
Address: Alley 74/29 Thi Sach Str., Hai Chau District, Da Nang
Telephone: 0977000744
Thuê Xe Máy Văn Khoa
Address: 210 Nui Thanh Str., Hai Chau District, Da Nang
Telephone: 0772580588
Thuê Xe Máy Bình Minh
Address: 36 Ta My Duat, Son Tra District, Da Nang
Telephone: 0986862986
---
By bus
---

Image credit: @libratravel_media
If you travel in a big group or you have too much luggage that makes going by motorbike inconvenient, you can book a bus to pick you up at the airport or any location in Da Nang to take you to Hoi An. The price is usually VND200,000 (~USD8.64) for a 4-seat car to VND400,000 (~USD17.29) for a 16-seat one.
Do phone at least a day ahead, or before you board your plane to Da Nang, and the bus company will be waiting for you upon your arrival at Da Nang airport, ready to bring you to Hoi An.
Some reputable bus services we recommend are:
Vũ Nguyên Travel
Telephone: 0919555502
Website
Danang Transfer
Telephone: 0949537755
Website
Note: You can also take a Grab ride from Da Nang to Hoi An. A four-seater GrabCar from central Da Nang to Hoi An costs VND373,000 (~USD16.16) at the time of writing, and the same ride from the Da Nang airport to Hoi An is about VND400,000 (~USD17.33).
---
– Getting around Hoi An –
---
By motorbike
---

Image credit: @hoianbikerental
As we mentioned, having a motorbike is a convenient way to get around, and if you chose to take a bus from Da Nang, you can still find places to rent a motorbike once you're in Hoi An. Again, the rental fee is VND120,000- VND150,000 (~USD5.19-USD6.48) a day.
Most hotels and homestays in Hoi An have motorbikes for rent, but if you like to have more bike models to choose from, contact the services below:
Motorvina
Address: 360 Cua Dai Str., Hoi An
Telephone: 02353933866
Website
Anh Khoa – Hội An
Address: 84 Phan Chu Trinh Str., Hoi An
Telephone: 0935439306
Website
---
By bicycle
---

Image credit: Acacia Heritage Hotel
As Hoi An is relatively small, it is entirely possible to get from one end of the town to the other on a bicycle. This is an opportunity for you to travel at a slower pace and appreciate the serene beauty of the ancient town.
Again, you can find bicycles for rent at many hotels and homestays, and as the fee is a mere VND40,000 (~USD1.73), it is a more economical approach than renting a motorbike.
---
By cyclo
---

Image credit: Hứa Vĩ Văn
Taking a cyclo is not simply about getting from one location to another – it's about the experience itself. Hiring a driver to take you around on one of these three-wheeled vehicles is a great way to explore the old town while saving you the hassle of walking.
You can find cyclo drivers offering their service at major roads in Hoi An's Old Quarter, such as Phan Chu Trinh Street or Tran Phu Street. It is advised that you agree upon the fee with your driver first – see point 3 of our article about scams in Vietnam. The standard fee is around VND150,000 (~USD6.48) for an hour's drive.
---
– What to do in Hoi An –
---
1. Visit the Old Quarter
---

A street in the Old Quarter of Hoi An
Image credit: @andre.wittig
Located next to the Thu Bon River, the Old Quarter at the center of Hoi An is where the majority of the town's tourism activities take place. It is here that you'll find ancient houses and temples, souvenir shops to shop at, and check-in spots for great pictures.
Every day, all vehicles are barred from entering the area between 9AM-11AM and 3PM-10PM, allowing visitors to enjoy a stroll around the old town and gawk at the architecture, free from engine noises from cars and motorbikes.
Do note that you're required to present a ticket to enter certain old buildings that the government has preserved as exhibits. You can get one at ticket booths at the Old Quarter entrances for VND80,000 (~USD3.43) for Vietnamese residents and VND150,000 (~USD6.43) for foreign visitors – though a 50% discount is ongoing until 31st March 2021. 
Meanwhile, entry to the pedestrian streets themselves is free. Do be alert for scammers who may claim otherwise – a la point 4 of our guide to Vietnam scams.
Some of the notable attractions to visit include:
---
1.1. Chùa Cầu – the "Bridge Pagoda"
---

Image credit: Trần Đức Tài
During your adventures through Hoi An's Old Quarter, you'll inevitably come across the Japanese Covered Bridge – known in Vietnamese as "Chùa Cầu", meaning "the Bridge Pagoda".
As its name suggests, the building is a bridge over the Thu Bon River, connecting the two sections of the Old Quarter. At the middle of the bridge is an altar where visitors can light incense and pray.

The bridge is printed on the VND20,000 bill
Image credit: @lazy.pig.070
Thanks to its unique architecture, the Bridge Pagoda has long been a major landmark and an iconic check-in spot of the ancient town. In fact, its image is so iconic that it has been printed on the VND20,000 bill.
GPS coordinates: 15°52'37.6″N 108°19'33.9″E
---
1.2. The Chinese Assembly Halls
---

The Canton Assembly Hall
Image credit: @dirtytreehugger75
Formerly a major trading port of Southeast Asia, Hoi An attracted a lot of Chinese merchants who came to trade, and many opted to stay and make a living in the area. Over the years, they built several assembly halls to act as centers for their cultural activities.
Today, these assembly halls stand as cultural attractions of the ancient town. They are temples with altars dedicated to the worship of various Chinese deities, featuring spacious courtyards and intricately carved columns and statues. Come here to learn more about Hoi An's history and enjoy a solemn, tranquil atmosphere.
Chaozhou Assembly Hall
Address: 157 Nguyen Duy Hieu Str., Hoi An
Opening hours: 7AM-5PM, Daily
Fujian Assembly Hall
Address: 35 Tran Phu Str., Hoi An
Opening hours: 7AM-5PM, Daily
Canton Assembly Hall
Address: 176 Tran Phu Str., Hoi An
Opening hours: 7AM-5PM, Daily
---
1.3. Ancient houses
---

The facade of the ancient house of Tan Ky
Image credit: @phung_yennhi.168
To this day, Hoi An still preserves several ancient houses with architecture influenced by Vietnamese, Chinese, and Japanese cultures. Made primarily of wood, these houses are often divided into different sections separated by a courtyard. Pieces of furniture and daily household objects are displayed inside, and there are signs telling the stories behind each of the houses in both English and Vietnamese. 

Exhibits inside an ancient house
Image credit: @hwany_story
These old houses are worth a visit for a glimpse at how locals used to live, and some also have souvenirs displayed for sale.
Tan Ky Ancient House
Address: 101 Nguyen Thai Hoc Str., Hoi An
Opening hours: 8.30AM-6PM, Daily
Quan Thang Ancient House
Address: 77 Tran Phu Str., Hoi An
Opening hours: 9.30AM-6PM
Duc An Ancient House
Address: 129 Tran Phu Str., Hoi An
Opening hours: 8AM-9PM, Daily
---
2. Check out the Night Market
---

Image adapted from: @chris_lclf
After you've checked out the various cultural attractions in the pedestrian streets of Hoi An during the day, we highly recommend returning in the evening, when the area takes on an entirely different appearance. 
Many temples and exhibits are closed by sunset, giving way for vendors selling food on the lantern-lit streets, restaurants and bars that are always bustling with customers, and souvenir shops selling clothing, paintings, lanterns, and more.
On the banks of the Thu Bon River, you can find ferrymen offering to take you on a boat ride on the river for a moderate fee of VND100,000-VND120,000 (~USD4.33-USD5.19). Buy a couple of water lanterns from streetside vendors for VND20,000 (~USD0.87) each and send them off down the water once you reach the middle of the river to feel as if you've wandered into the mythical Disney world of Tangled.
---
3. Visit local villages
---
Just a few kilometers away from the center of Hoi An are several villages where you can learn more about locals' traditional livelihoods and crafts.
---
3.1. Tra Que Vegetable Village
---

Image credit: @jecup
Just 4KM from the center of Hoi An is the Tra Que Vegetable Village, a peaceful farming area packed with lush gardens. This is a great place to take a break from city life and return to nature.
You can come here on your own, or book a half-day tour at your hotel (VND400,000, ~USD17.31), where you'll cycle to the village, visit the gardens to try your hand at planting and watering the crops, and enjoy a meal featuring fresh herbs straight from the gardens.

Image credit: @yarrownguyen
If you opt to travel outside of a tour, we still recommend going on a bicycle, as the slower pace of the vehicle allows you to fully immerse in the tranquil beauty of rural Vietnam.
GPS coordinates: 15°54'10.8″N 108°20'06.4″E
Entrance fee: VND10,000 (~USD0.43)
---
3.2. Thanh Ha Pottery Village
---

Image credit: @_ln.huy
You can access the Thanh Ha Pottery Village by going directly west from Hoi An's Old Quarter. With a history that can be traced back hundreds of years, the village is home to dozens of pottery shops where you can shop for ceramic products and even try your hand at making one yourself.
Entrance tickets to the village will set you back VND40,000 (~USD1.73), and upon your departure, you'll get a cute little animal-shaped ceramic whistle as a souvenir.

A mini recreation of the Taj Mahal at Thanh Ha Terracotta Park
Image credit: @senorsenior92
Don't forget to drop by the Thanh Ha Terracotta Park in the area. Divided into 9 sections, the park is essentially a museum displaying a wide variety of exhibits, from ancient pottery relics collected in the area to artifacts retelling the history of the pottery village.
But perhaps the most photo-worthy section is the outside garden, where you can find mini terracotta recreations of world wonders such as the Statue of Liberty, the Taj Mahal, the Arc de Triomphe, and more.
GPS coordinates: 15°52'36.4″N 108°17'56.5″E
Park opening hours: 8.30AM-5.30PM, Daily
---
3.3. Kim Bong Carpentry Village
---

A carpenter working on a product at Kim Bong Carpentry Village
Image credit: Peter W.
As its name suggests, the Kim Bong Carpentry Village is a cluster of carpentry shops and workshops where you can visit to watch the artists turn pieces of wood into intricate carvings, which are then displayed for sale at the nearby market. Feel free to check out the market to browse for some souvenirs.
Additionally, the village's charming scenery, courtesy of its ideal riverside location, makes it a solid destination for a bicycle trip even if you're not that into wood carvings.
GPS coordinates: 15°51'55.0″N 108°19'27.4″E
---
4. Going for a swim at the An Bang Beach
---

Image credit: @snapbyrgn
Located only 5KM from the center of Hoi An, the An Bang Beach remains relatively untouched by the increasing development of tourism activities. The beach retains a feel of pristine beauty despite the presence of numerous resorts, restaurants, and cafes in the area. 
Come here to enjoy a relaxing dip in the clear water, or simply chill on the many chairs and sunbeds that locals have set up along the beach – which you can book for a modest fee of VND20,000 (~USD0.87) for a chair, or VND40,000 (~USD1.73) for a sunbed.

The beach is home to many restaurants, bars, and cafes
Image credit: @ngocthach_2809
Seafood restaurants at the beachside make for convenient dining options, while there are several peaceful cafes opening straight out to the beach for you to relax at – many of which sports changing rooms, lockers for your belongings, and shower services to serve those who fancy going for a swim. 
Meanwhile, bars and pubs stay open until late, again offering the opportunity to sip on delicious cocktails with the evening sea breeze.
GPS coordinates: 15°54'49.0″N 108°20'26.3″E
---
5. Watch Memories of Hoi An – a spectacular show about the town's history
---

Image credit: @tete6002
If you happen to visit Hoi An during the weekends, Memories of Hoi An is a spectacular musical show that's an absolute must-see in the ancient town.
Taking place every Friday and Saturday evening, the show is divided into 5 different performances reflecting different aspects of local life throughout Hoi An's history, performed by hundreds of actors on an expansive stage equipped with models of houses, buildings, and even a mini-river with a harbor to recreate a village.

Image credit: @dangtungduong
The songs are performed entirely in Vietnamese, but foreign visitors can still easily follow the story thanks to the English subtitles displayed on the side of the stage. Meanwhile, the breathtaking lighting and water effects are sure to leave you enthralled.
GPS Coordinates: 15°52'28.8″N 108°20'23.8″E
Opening hours: Fri – Sat 7.30PM-9PM
Website
---
– Guide to what to eat in Hoi An –
---
1. Mỳ Quảng – signature noodle dish of the province
---

Image credit: Bích Hiền Ngô Thị
Hoi An is part of the central Vietnamese province of Quảng Nam, so it'd be a waste to come here without trying mỳ Quảng – or Quảng-style noodles. You know the dish is iconic when its name comes from the province itself.
Toppings used in mỳ Quảng range from the usual pork, chicken, and shrimps to less conventional meats such as eel or frog, but they are always served with noodles soaked to a moderate level in a broth made by simmering the meat with condiments such as fish sauce, shallot, garlic, and turmeric.

The dish is then garnished with a wide variety of herbs and crushed peanuts, making for a filling meal that's not too heavy.
Find this dish at:
Mỳ Quảng Ông Hai
Address: 6A Truong Minh Luong Str., Hoi An
Opening hours: 11AM-10PM, Daily
Price range: VND30,000-VND50,000 (~USD1.30-USD2.16)
---
2. Cao Lầu – dry noodles with char siu
---

Image credit: @dailimmy
Another signature dish of Hoi An is cao lầu. Also featuring noodles served dry with herbs and toppings, it shares many similarities with mỳ Quảng and indeed, the two might be hard to tell apart for first-time eaters. Make no mistake, however, that they are very different with several key distinctions.
For one thing, the cao lầu noodles are round instead of flattened as the mỳ Quảng are, and they have a chewier texture, having been soaked in lye water. Local folk tales have it that for the best taste, the water used to make the noodles must be taken from a specific well in Hoi An, which is why cao lầu never tastes the same elsewhere – but of course, this is just an unproven story that adds a level of mystery to the dish.
Cao lầu is also much less customizable than its cousin, as its toppings must always consist of char siu – pork marinated in spices and roasted, and ram – rice papers wrapped into square pieces and deep-fried to a crisp.
Find cao lầu at:
Giếng Đình Eatery
Address: 16B Phan Chu Trinh Str., Hoi An
Opening hours: 10AM-1PM & 5.30PM-9PM, Daily
Price range: VND30,000-VND50,000 (~USD1.30-USD2.16)
---
3. Chicken rice – cooked with unique methods for a distinct flavor
---

Image credit: Phuong Tang
Hoi An's chicken rice is exactly what you're probably imagining: it's rice served with cuts of chicken meat. Hardly an intriguing dish worthy of being a local specialty when described that way, we know, but a lot of Vietnamese people instantly make a connection to Hoi An in their minds whenever "chicken rice" is mentioned, and for good reason.
The rice in Hoi An-style chicken rice is first stir-fried with garlic and turmeric before being steamed in the water used to boil the chicken itself, which has also been seasoned. The process gives it an attractive yellow color, a soft texture, and a pleasant fragrance. 
Meanwhile, the chicken, after being boiled and shredded, is further marinated in lime juice and spices for a stronger taste.
Try chicken rice at:
Cơm gà Bà Buội
Address: 22 Phan Chu Trinh Str., Hoi An
Opening hours: 10.30AM-2.30PM & 5PM-9PM, Daily
Price range: VND35,000-VND50,000 (~USD1.51-USD2.16)
---
4. Bánh mì – two world-renowned bánh mì stalls
---

Bánh mì Phượng
Image credit: @letsonair123
The fabled Vietnamese bánh mì is of course available all over the country, but Hoi An is home to not just one, but two world-renowned bánh mì stalls.
The first of these is Bánh Mì Phượng – praised by Anthony Bourdain himself as the best bánh mì in the world. The stall is a humble streetside one with limited space for dine-ins, but you can always spot a long line of customers lining up patiently outside to get their hands on one of its bánh mì – packed to the brim with 20 options for fillings such as pate, char siu, bacon, and more.

Bánh mì Madame Khánh
Image credit: @cici__eats
The other is Bánh Mì Madame Khánh – dubbed by many as "the bánh mì queen". Also with a wide variety of fillings covering the usual pate, egg, pork, and beef, the bánh mì here is served with a flavorful homemade sauce that gives it a distinct, delightful level of juiciness.
Bánh Mì Phượng
Address: 2B Phan Chu Trinh Str., Hoi An
Opening hours: 6.30AM-9.30PM, Daily
Price range: VND20,000-VND30,000 (~USD0.87-USD1.30)
Bánh Mì Madame Khánh
Address: 115 Tran Cao Van Str., Hoi An
Opening hours: 6.30AM-7.30PM, Daily
Price range: VND20,000-VND30,000 (~USD0.87-USD1.30)
---
– Guide to drink stalls and cafes in Hoi An –
---
1. Naughtea – fruit-flavored bubble tea
---

Image credit: @hotmama.naughtea
Bubble tea aficionados will find what they seek at Naughtea. Located just off Hoi An's pedestrian streets, the shop offers a broad selection of beverages from traditional jasmine tea to brown sugar tapioca pearls served in milk, as well as signature drinks that combine various fruit flavors with cheese cream.
Try the mango coconut tea with pomelo (VND52,000, ~USD2.25), which complements the sweetness of a mango smoothie with a slight coconut fragrance and sweet cheese cream. The drink is served with pomelo flesh for something to chew on in addition to the tapioca pearls.

Image credit: @hotmama.naughtea
While Naughtea does have low stools arranged on the sidewalk in front of its shop for you to sit and drink at, we recommend buying a takeaway cup to bring into the Old Quarter – which is just a few steps away – to enjoy as you explore the shops and other tourism activities.
The same venue is home to a fast-food joint offering burgers and fried chicken (VND35,000-VND60,000, ~USD1.51-USD2.60), so feel free to grab a few chicken drumsticks to snack on if you want a change of pace from the usual Vietnamese food in the area.
Address: 19 Phan Chu Trinh Str., Hoi An
Opening hours: 11AM-9.30PM, Daily
Telephone: 02353929926
Facebook
---
2. U Café – garden-style café with a river view
---

Image credit: @molly.creative
A favorite place to relax for locals, yet criminally under-visited by tourists due to its more secluded location outside the central tourism area, is U Café, a lovely garden-style café with a view of a quiet section of the Thu Bon River.
Spanning 3 floors, the café boasts raw brick walls and wooden furniture that ooze a rural vibe. Meanwhile at the outdoor terrace, ponds full of water lilies are surrounded with booths for customers to sit at, and vines growing verdantly on the walls provide shade against the sun on bright days.

Image credit: @lake_dragon9
Coming here early in the morning to enjoy a cup of Vietnamese milk coffee (VND25,000, ~USD1.08) while watching the river and the rising sunlight piercing through the vine leaves is a nice way to start off a day of exploration through Hoi An's serene beauty and cultural heritage.
Address: 120 Huyen Tran Cong Chua Str., Hoi An
Opening hours: 8AM-9PM, Daily
Facebook
---
3. Mot Water – herbal tea that's a unique treat of Hoi An
---

Image credit: @hnhung.i
As you walk through Tran Phu Street in Hoi An Old Quarter, you'll likely come across one particular shop with a long queue of young people in front of it, waiting to come away with a paper cup cutely decorated with a green leaf and a lotus petal, which they'll excitedly take pictures of. Don't be puzzled, because you've just found Hoi An's famous Mot Water shop.

Image credit: @hwangdimz
Going for a mere VND12,000 (~USD0.52) a cup, the signature Mot Water is a type of herbal tea made of daisies, monkfruit, licorice, cinnamon, and other herbs that's become massively popular in recent years thanks to its unique taste. The shop also has a small dine-in space and serves up some pretty mean cao lầu as well, though expect it to be crowded most of the time.
Address: 150 Tran Phu Str., Hoi An
Opening hours: 8AM-9.30PM, Daily
Facebook
---
4. 92 Station – rooftop view over the streets of the Old Quarter
---

Image credit: @peace1024
Standing 4 stories tall, 92 Station towers above the traditional one or two-story buildings of Hoi An, rightfully earning its title as the tallest café in the town's Old Quarter.
The interior is in the usual antique-style décor often seen in many cafes around the area, with wooden furniture set on patterned brick walls, lanterns hanging from the ceiling, and wooden shelves displaying decorative ceramic products.

Image credit: @pink.27_._._
But what the café is most known for is its rooftop floor, from which one can enjoy an elevated view of the entire area, with tiled roofs stretching as far as the eye can see. On a clear day, even mountain ranges looming in the distance are visible.
The rooftop floor also has several ornamental elements for customers to take pictures with, from a wooden frame with a dreamcatcher to vines and plants hanging above.

Image credit: @92station_restaurant_and_cafe
Meanwhile, the drink menu includes a broad selection of coffee, tea, juices, beer, and cocktails with prices ranging from VND40,000 (~USD1.74) to VND90,000 (~USD3.91)
Address: 92 Tran Phu Str., Hoi An
Opening hours: 7.30AM-7.30PM, Daily
Facebook
---
– Accommodation in Hoi An –
---
Disclaimer: Room rates mentioned below are accurate at the moment of writing and are subject to change.
---
1. Flame Flowers Homestay – homestay with friendly and hospitable hosts
---

Image credit: Flame Flowers Homestay
A type of accommodation you'll see a lot in Hoi An are homestays, home-owned businesses where the owners live in the same building and provide services to you themselves. You still have your own room and all the privacy in the world, of course, but how hospitable your hosts are can have a big impact on your experience.
For anyone visiting Hoi An, we can easily recommend Flame Flowers Homestay, as the owner truly goes above and beyond to make sure you get the most comfortable stay possible. His recommendations for places to eat and visit are always spot on, and the first time we stayed there, he was even trusting enough to lend us his wife's motorbike, free of charge, so we could drive around for one afternoon.
There's nothing to complain about in terms of room quality either. For a reasonable VND300,000 (~USD12.98) a night, you get a clean, comfortable bed, toiletries always well-prepared in the bathroom, and a hairdryer and an air conditioner at your convenience. Over the years, the homestay is always at the top of our accommodation list every time we visit Hoi An.
Address: 35 Ton Duc Thang Str., Hoi An
Price range: VND300,000-VND400,000 (~USD12.98-USD17.30)
Telephone: 0905762603
---
2. Golden Holiday Hotel – near the beach and Hoi An Old Quarter
---

Image credit: Golden Holiday Hotel & Spa
For those who'd rather stay at a traditional hotel than a homestay, Golden Holiday Hotel is our recommendation. Attaching itself to the backbone street of Hoi An, the hotel offers easy access to both the beach and the Old Quarter, being at the midway point between the two.
The rooms here sport wooden parquet floorings and black wood furniture that give them a classy vibe, while the en suite bathroom comes equipped with a bathtub. Windows looking out to the streets allow for plenty of natural light, and of course you can always close the drapes when you need privacy.
Address: 467 Hai Ba Trung Str., Hoi An
Price range: VND500,000-VND600,000 (~USD21.63-USD25.96)
Telephone: 02353917779
Website
---
3. Aira Boutique Hoi An – beachside hotel
---

Image credit: Aira Boutique Hoi An
If your main focus during your trip to Hoi An is to enjoy the beach, get a room at Aira Boutique Hoi An. Set on a lush garden with an outdoor swimming pool, surrounded by rows of coconut trees, the sparkling bright hotel is only a 3-minute walk to the beach and several bars and restaurants.
Rooms here have warm décor and all the amenities you're going to need, including king-sized beds, makeup tables, sofas, and more. Staying here also means you're provided with free sunbeds, umbrellas, and fresh towels every time you hit the beach, and the hotel has two outdoor swimming pools if you'd like a change from the seawater.
GPS coordinates: 15°54'49.7″N 108°20'20.5″E
Price range: VND700,000-VND900,000 (~USD30.28-USD38.93)
Telephone: 02353926969
Website
---
4. Acacia Heritage Hoi An – centrally located but quiet hotel
---

Image credit: @_nangtienca_
With an ideal location within walking distance to both the Old Quarter and the stage of the Memories of Hoi An performance, yet far enough from the crowds to stay quiet, Acacia Heritage Hoi An is a good option for those who want to stay at the center of tourism activities.

Image credit: Acacia Heritage Hotel
For VND200,000-VND300,000 (~USD8.65-USD12.98), you get a room fully furnished with classic-style furniture. Amenities such as king-sized beds, air conditioners, and en-suite bathrooms are of course to be expected, and the hotel also serves buffet breakfast on the top floor. Moreover, there are bicycles you can borrow for free to explore the old town and its surrounding areas.
Address: 54 Nguyen Tri Phuong Str., Hoi An
Price range: VND200,000-VND300,000 (~USD8.65-USD12.98)
Telephone: 0389734338
Facebook
---
A comprehensive guide to Hoi An
---
With rich historical and cultural heritage, charming natural beauty, and friendly locals, Hoi An leaves fond memories in the heart of any visitor who's walked its ancient streets.
So, if your next vacation is to this lovely town, bookmark this guide to make the most out of your stay.
For more travel guides and things to do in Vietnam, check out:
---
Cover image adapted from @peace1024, @hnhung.i, @letsonair123, and The Smart Local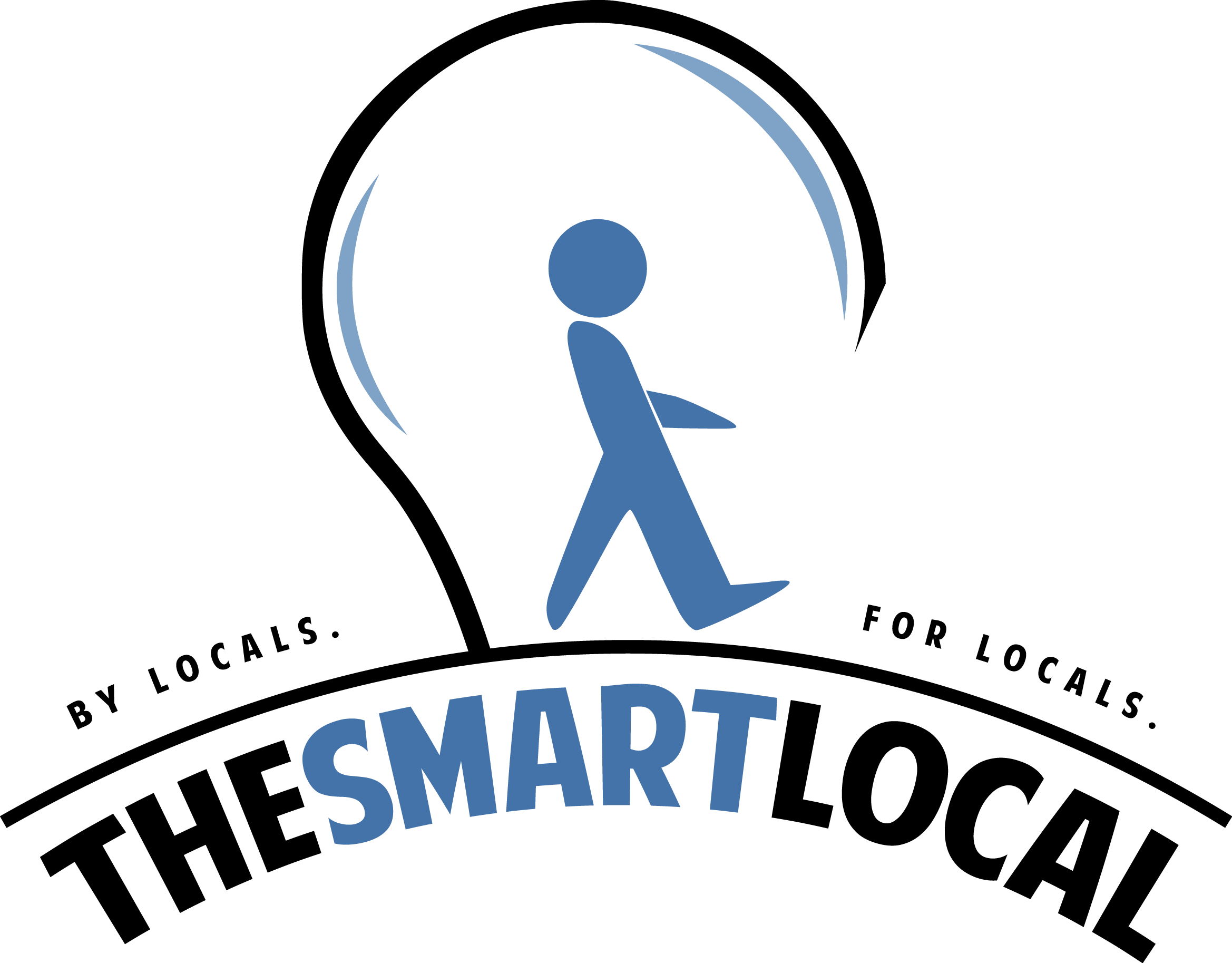 Drop us your email so you won't miss the latest news.