Tam Dao Guide: What to do at Tam Dao
---
Located on the top of a mountain 70KM from Hanoi, Tam Dao is a charming little town that the city's dwellers frequently retreat to for a quick respite from their busy lives. The town's cool, pleasant atmosphere and stunning views make it the perfect place to sit back and relax.
So, for your next weekend getaway, here is a guide to everything you need to know about Tam Dao, including how to get there, where to stay, and what to do.
---
– How to get to Tam Dao –
---
1. By motorbike
---

Image credit: Motogo
As Tam Dao is only 70KM away from the center of Hanoi, driving a motorbike is by far the most efficient way to get here. Not only do you get to travel on your own schedule, but you'll also have a convenient way of getting around once you're actually in the town.
For most of the journey, you'll be staying on wide, spacious avenues that are easy to drive on. Things do get a bit more challenging toward the last 15KM, where you have to go up the mountain to get to Tam Dao. There will be some slopes and multiple turns during this part, but again, the road is well-built and not too steep, so as long as you maintain a moderate speed, you should have no problem reaching your destination safe and sound.
You can easily rent a motorbike in Hanoi for VND120,000-VND150,000 (~USD5.18-USD6.48) a day. Here are some motorbike rental services we recommend:
Motogo
Telephone: 096 645 69 69
Website
Facebook
Gia Hung Motorbike Rental
Telephone: 093 634 51 23
Website
Facebook
---
2. By bus
---

Image credit: Bus 20
It is possible to get to Tam Dao by bus. From Hanoi, take either Bus 58 or Bus 07 to Mê Linh Plaza, then hop on Vĩnh Phúc's Bus 01 to get to the Vĩnh Yên Bus Station. From there, grab Bus 07 to get to the base of Tam Dao mountain. Each bus ticket only costs you VND8,000 (~USD0.35).
This is often seen as a budget way to get to Tam Dao. However, the journey can easily take up several hours of your time as the buses stop at multiple points to pick up passengers. Additionally, they only go as far as the base of the mountain, so you'll still have to book a ride-hailing driver to take you to the top.
---
3. By private car services
---

Image credit: Nhật Nam Limousine
A faster, more pleasant alternative to taking the buses for those who're not confident driving a motorbike is hiring a private car service.
You can find many car services offering rides to the center of Tam Dao from multiple locations in Hanoi, so regardless of where you are, you won't have to go too far to get to the pick-up point. These cars are also available on an hourly basis, which means you can be flexible with your departure timing.
That said, they come at a relatively higher cost of VND260,000-VND300,000 (~USD11.21-USD12.94) for a 2-way trip, so that's something to take into account. Moreover, once you get to Tam Dao, you'll have to resort to exploring the town on foot, which could be a daunting task as some of the attractions are a couple of kilometers away from one another.
Here are some car services we recommend:
Tiến Thịnh Limousine Hà Nội Tam Đảo
Telephone: 098 584 84 48
Facebook
Nhật Nam Limousine
Telephone: 0359 123 456
Facebook
Website
---
– Places to stay at Tam Dao –
---
You can visit Tam Dao and go back to Hanoi on the same day, but to have more time to experience all the charms of this mountainous town, it's best to stay a night here. This way, you can enjoy a relaxing evening stroll to take in the refreshing breeze, and watch the sun rising over the mountains the next morning.
Below are some of our recommended places to stay at Tam Dao:
---
1. Anh Minh Hotel
---

Image credit: Khách Sạn Anh Minh Tam Đảo
Travelers with an average budget will find good accommodation at Anh Minh Hotel. With a convenient location right at the heart of Tam Dao, it offers easy access to several major attractions on foot, namely the Stone Cathedral and the Sky Gate.
Rooms here go at a moderate rate of VND500,000-VND600,000 (~USD21.56-USD25.87) and sport decent amenities for a comfortable night, from clean, comfy beds to private bathrooms and air conditioners. Some of the rooms also have windows and balconies looking out to the town.
Do note that the room rates can get a bit higher during the weekends or holidays.
GPS coordinates: 21°27'16.4″N 105°38'44.8″E
Telephone: 090 452 48 29
Facebook
---
2. 90s Homestay
---

Image credit: Đặng Thanh Mai
For those on the lookout for something different from the average hotel room, 90s Homestay is a nice option. This is a cluster of bungalows built high up on the mountain, with open windows offering great views of the vast plains below.

Image credit: Bùi Hiệp
There are different houses here to cater to different budgets. For VND350,000 (~USD15.09) a night during weekdays and VND400,000-VND450,000 (~USD17.25-USD19.40) during the weekend, you can already get a cozy little bungalow with a double bed, though you will have to use a shared bathroom.

Image credit: Đặng Thanh Mai
Meanwhile, better rooms with private bathrooms, such as a house built around a tree, have higher rates of VND600,000-VND1,200,000 (~USD25.87-USD51.74) per weekday night, increased to VND700,000-VND1,700,000 (~USD30.18-USD73.30) a night for the weekend.

Image credit: Linh Chin
That said, the homestay's elevated position means it can be a bit tiresome to climb up to, so wear shoes with good traction as you would in any hilly place.
GPS coordinates: 21°27'09.5″N 105°38'26.9″E
Telephone: 097 515 90 90
Facebook
---
3. Le Vent Homestay
---

Image credit: Le vent Tam Đảo – Homestay, Food & Drink
With its sparkling white designs that combine Western and Asian architecture, Le Vent Homestay is a popular staycay option in Tam Dao.

Image credit: @rosecot99
The homestay offers spacious, clean rooms for VND850,000-VND1,350,000 (~USD36.65-USD58.21). Alternatively, there is a big room with 9 beds that can house large groups of 20-25 people, which you can rent for VND5,500,000 (~USD237.15) a night. All the rooms come with modern furniture and chic interior designs, as well as big windows allowing for plenty of natural light.

Image credit: Le vent Tam Đảo – Homestay, Food & Drink
Outside, you'll also find a swimming pool and outdoor dining tables, as well as a terrace with magnificent views.

Image credit: Le vent Tam Đảo – Homestay, Food & Drink
GPS coordinates: 21°27'06.5″N 105°38'16.2″E
Telephone: 090 617 44 88
Facebook
---
4. Up In The Air Homestay
---

Image credit: Up in the air – Homestay Tam Đảo
If you travel in a large group, consider renting an entire apartment to have the whole space for yourselves. For this service, Up In The Air Homestay is our recommendation.

Image credit: Up in the Air. Nhà trên mây
You'll find 7 apartments to choose from here, which come with different décor and sizes to accommodate anywhere between 6 to 20 people. The prices range from VND1,000,000 to VND3,000,000 (~USD43.12-USD129.35).

Image credit: quinni.beauty
The venue also comes equipped with a swimming pool and a spacious outdoor area where you can hold BBQ parties with friends and family.

Image credit: Up in the Air. Nhà trên mây
GPS coordinates: 21.452057, 105.637047
Telephone: 097 365 10 96
Facebook
---
– What to eat at Tam Dao –
---
1. Bring your own food for a barbecue
---

Image credit: Le vent Tam Đảo – Homestay, Food & Drink
As we just mentioned, if you travel in a big group, renting an apartment, and preparing your own barbecue amidst the cool mountain air could be one of the most fun experiences in Tam Dao.

Image credit: Up in the Air. Nhà trên mây
Most apartments for rent here have a kitchen fully equipped with a refrigerator, stoves, a spacious table, and an outdoor barbecue space, so all you have to do is to bring your own food. Just don't forget to clean up after yourselves after you're done, or an extra charge of around VND200,000-VND300,000 (~USD8.63-USD12.95) would apply.
You can also opt to order barbecue services directly from the homestay for VND200,000-VND300,000 (~USD8.62-USD12.94) per person.
---
2. Hit up the many restaurants in the area
---

Image credit: Van Nguyen Thi Nhu
As Tam Dao is a popular tourist destination that welcomes hundreds of visitors every day, dozens of restaurants have popped up all over the town to serve the never-ending stream of customers. As a result, you should have no problem finding a place to eat.
Tuấn Hương Restaurant and Xuân Dương Restaurant are some of the places with good reviews. Come here to feast on local delicacies such as young bamboo shoots, chayote, and mountain meat. Price-wise, most restaurants up here average at around VND150,000 (~USD6.48) per person.
---
3. Eat at the night market
---

Sausages and skewered meat at Tam Dao
Image credit: @n.legg
If you are looking for more of a street food experience, the night market's got you covered. Located right next to the big square at the center of the town, this is where local vendors gather to display goods and foods for sale.
You'll find here a myriad of grilled meat skewers to tickle your taste buds, from beef rolled with enokitake to chicken and pork. These skewers sell for VND10,000-VND20,000 (~USD0.43-USD0.86) each. Order them with some cơm lam – rice cooked inside bamboo stems – for a filling meal.

Souvenirs for sale at Tam Dao Night Market
Image credit: @nga_lazy
This is also a good place to shop for souvenirs from the dozens of clothing and accessories stalls.
---
4. Snack on grilled corn, sweet potatoes, and chestnuts around the square
---

Image credit: @tung23096
Wander around the central square later into the evening, and you'll spot vendors setting up coal stoves and preparing grilled corn on the cob, sweet potatoes, and chestnuts. They make for some great late-night snacks if you had an early dinner and are starting to get hungry again.
If you happen to be there on a cold winter night, it is quite literally a heartwarming experience to huddle next to the crackling ember and hold tight onto a handful of newly-roasted chestnuts to feel their warmth seeping through your fingers.
---
– Tam Dao Attractions to visit –
---
1. Stone Church – a 100-year-old church with Gothic architecture
---

Image credit: @archituan
Built by the French a century ago right at the heart of Tam Dao, the Stone Church is an architectural delight that has long been a signature landmark of the town.

Image credit: @_only.anes03_
The Gothic designs with an imposing tower and worn stone arches ooze a vintage charm that makes the church a great setting for pictures. Pose in front of the entrance to fully capture the grandeur of the building.

Image adapted from: @thangfcb
Meanwhile, the weathered stone walls go well with a cool photo filter.
GPS coordinates: 21°27'20.7″N 105°38'36.6″E
---
2. Sky Gate – a high vantage point looking over a sea of clouds
---

Image credit: trinh_x
Further up the road from the Stone Church is the Sky Gate, another must-visit site in Tam Dao. From this vantage point high up on the mountain, you can take in a stunning sea of clouds stretching as far as the eye can see, covering the silhouettes of looming mountains.

Image credit: @uyen.minn
The venue is also home to a café and several pieces of decorations to take pictures with. One of the highlights are these ornamented gates built in a perfect position so that in the afternoon, you can see the sun hanging right between them. This is likely what gives Sky Gate its name.

Image credit: @lilylala22
Alternatively, the hand-like structure protruding out in the open is another photo hotspot that has given birth to countless awesome shots.
GPS coordinates: 21°27'19.2″N 105°38'29.0″E
---
3. Lady Of The Mountain Temple – a major spiritual attraction in the area
---

Image credit: @lam.nguyen89
Nestled amidst a bamboo forest just outside of the center of Tam Dao is a complex of religious structures that is home to Đền Bà Chúa Thượng Ngàn (The Lady Of The Mountain Temple) and Chùa Vàng (The Golden Pagoda).

Image credit: @thanhtran04
Here, you'll find an impressive 4-story structure with intricately carved corridors and roofs, beside a spacious yard adorned with over a dozen Buddha statues and a white stone staircase leading up to the main altars.

You'll be climbing up stairs through a bamboo forest to get to the temple
Image credit:@mee.ins
As a major spiritual attraction in the area, the place sees regular devotees visiting to light incense and pray for good luck, especially during the first and 15th day of every lunar calendar month. Come here to gawk at the architecture and find some peace of mind.
GPS coordinates: 21°27'33.6″N 105°38'52.2″E
---
4. Silver Waterfall – a streak of silvery water flowing from the mountain
---

Image credit: @tho_tranggg
Waterfalls are always a sight for sore eyes – there's just something so relaxing about watching mighty water torrents gushing down from high above, sending misty sprays flying. And Tam Dao just so happens to be home to the Silver Waterfall, one of the few waterfalls you can find so close to Hanoi.

Image credit: @dao.thuyquyen
The waterfall is a thin streak of water flowing down a chute into a small pond, spreading into a wider cascade at the bottom. You can hop on one of the many moss-covered rocks here to take pictures with the torrent in the back.

Image credit: @lanlan.196
The way to the waterfall involves climbing down a lot of rough stone steps, so leave those pricey kicks and high heels at home and slip into a pair of comfortable sandals to save yourself some pain. Regardless, the journey is a nice little challenge to get your blood pumping and your back sweating – which only makes the cool atmosphere at the waterfall all the more rewarding. Try dipping your feet into the water for a satisfying cold sensation.
For more waterfalls to visit near popular tourist destinations in Vietnam, check out our previous article here.
GPS coordinates: 21°27'11.5″N 105°38'43.6″E
---
5. Cầu Mây Studio – outdoor studio with stunning views
---

Image credit: Minh Nguyễn
While the likes of the Stone Church or the Sky Gate have long been frequented by Instagrammers, another name that's being passed around a lot lately is Cầu Mây Studio, an outdoor photo studio 2KM away from the town's center.

Image credit: @ngth.qu.anh
The place is home to a series of wooden bridges supported by steel beams weaving around the mountainside, allowing for plenty of opportunities for surreal shots.

Image credit: @__h.nhung__
The bridges are built on a vast field of Mexican sunflowers, so visit during October or November, when the flowers bloom, for the best views.  

Image credit: Nguyễn Thị Linh
You can also find here many decorative structures to satisfy your fantasies, such as a staircase that leads straight up to the sky. Go for a low picture angle to look as if you're walking straight toward heaven.
GPS coordinates: 21°27'03.7″N 105°38'15.7″E
Entrance fee: VND15,000 (~USD0.65)
---
– Instagram-worthy cafes in Tam Dao for memorable check-in shots –
---
1. Rock Café – chic cafe in the center of the town
---

Image credit: Rock Café Tam Đảo
With a convenient location right at the central square of Tam Dao, Rock Café easily captures attention with its elegant exterior featuring stone walls, gable roofs, and big glass windows through which passers-by can see the warm light emitting from within.

Image credit: @pttt_1911
The interior also doesn't disappoint with wooden parquet flooring and caramel walls, giving off a classy, welcoming ambiance. You can relax in one of the comfy sofas here, or opt for a seat next to the windows to look out to the square.

Image credit: Rock Café Tam Đảo
Drink-wise, Rock Café brings an extensive selection of beverages. The honey ginger tea (VND40,000, ~USD1.73) will warm you right up during a cold winter evening, while the Blue Ocean (VND90,000, ~USD3.89) featuring lime juice, soda, and syrup is a refreshing cuppa for a warm sunny day.

Image credit: @_cissy.vu
GPS coordinates: 21°27'22.1″N 105°38'38.9″E
Opening hours: 8AM-9PM, Daily
Facebook
---
2. Quán Gió – great photo opportunities with a castle in the backdrop
---

Image credit: @lyha96
Quán Gió is probably the most famous name in any list of cafes in Tam Dao, and for good reasons. The café's outdoor terrace offers a wide vista of the mountains. In the back, you can also spot Château De Tamdao, a luxurious under-construction hotel that looks like a palace straight out of medieval Europe.

Image credit: @_trangnaamnef_
Understandably, with such impressive views that look awesome on pictures, Quán Gió has become a massively popular check-in spot of Tam Dao in recent years.

Image credit: @hapham_seyo
And when you're done posing against the backdrop of skies and mountains, sit down and enjoy a cup of hot cocoa (VND40,000, ~USD1.73) in the cool breeze.
GPS coordinates: 21°27'04.2″N 105°38'46.0″E
Opening hours: 8AM-9.30PM, Daily
Facebook
---
3. Cỏ Lạ Café – cute roadside cafe looking down to the plains below
---

Image credit: @linhhpham98
Quán Gió's reputation means the place is packed full of customers most of the time, which is why Cỏ Lạ Café is emerging as an alternative. Opened just a couple of months ago, this adorable little café still remains unknown to many travelers, meaning there's less of a crowd here and you can have the best photo angles all to yourself.

Image credit: @omailep.nkq
The café stall itself is a humble one-story wooden house where the staff prepare drinks, but the main draw of Cỏ Lạ is its outdoor space with vintage furniture and a bird's eye view of Tam Dao and the mountains beyond. If you are bold enough, hop on the cafe's swing facing out in the open for a picture in which you'll seem to be soaring to the skies.

Image credit: Tiệm cà phê Cỏ Lạ
Alternatively, sitting at the wooden tables adorned by cute plants to catch a view of the sunset in the distance is no less of an awesome picture concept.

Image credit: Tiệm cà phê Cỏ Lạ
GPS coordinates: 21°27'13.1″N 105°38'28.0″E
Opening hours: 7.30AM-10.30PM, Daily
Facebook
---
– Some extra Tam Dao holiday tips – 
---
As Tam Dao lies on the top of a mountain, it can get pretty cold up here, especially in the evening. As a result, it is advised that you dress warmly. Even if you visit during summer, bringing a light jacket wouldn't be a bad idea.
Also, bring a first-aid kit and some basic medications just in case of scrapes and scratches, as pharmacies are not readily available up here.
---
Guide to Tam Dao: everything you need to know
---
After long days working in the office, going for some fresh mountain air and breathtaking views can do wonders to recharge your energy and prepare you for more challenges ahead.
So, bookmark this guide and hit up Tam Dao for your next vacation for a relaxing time with friends and family.
For more travel guides and things to do, check out:
---
Cover image adapted from Tiệm cà phê Cỏ Lạ, @archituan, and @_trangnaamnef_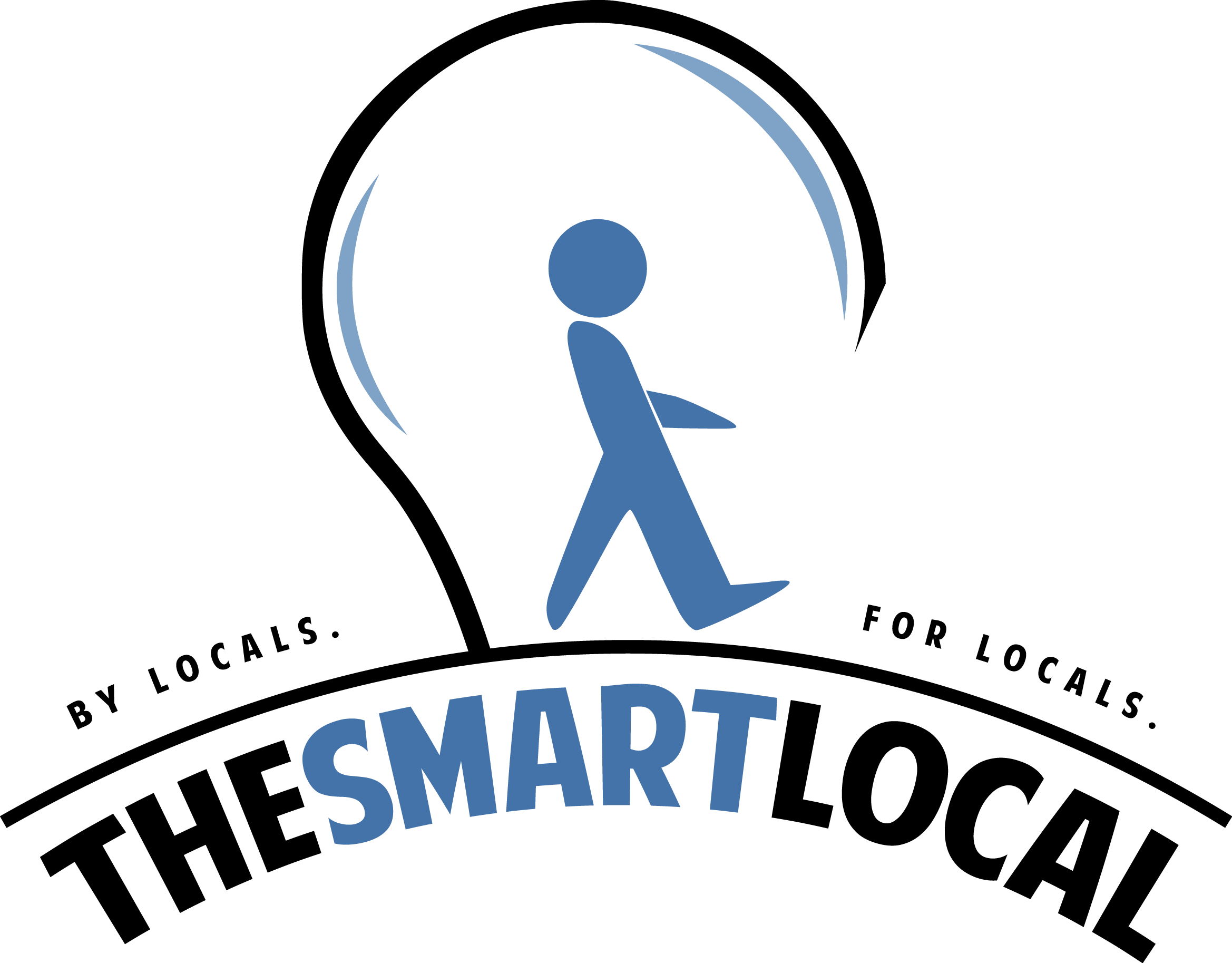 Drop us your email so you won't miss the latest news.