Saigon Zoo guide: things to do in the Saigon Zoo & Botanical Gardens
---
Home to enormous natural landscapes and over 1,500 animals, our very own Saigon Zoo & Botanical Gardens spans over 20 hectares and was first opened to the public on 14th July 1869. That makes it the world's 8th oldest and Vietnam's largest zoo.
While the Saigon Zoo's mission is to preserve our country's wildlife and nature, it's also an ideal place to unwind and create stunning snapshots in a natural setting. From circus shows, feeding animals, to visiting age-old trees and plants, Saigon Zoo can offer everything you need for a relaxing and educational experience. 
---
How to get to the Saigon Zoo
---
After passing the entrance gates, you'll come across a wall on which the map of the zoo is outlined. Due to the enormous size of the zoo, take a snapshot of the map with your phone so you can take a look at it every time you lose your bearings. 
By bus
From the 23/9 Park bus pickup point or the Ham Nghi Street pickup point in District 1, you can hop on Bus D1 or Bus 19 for a 5-minute ride to the Nguyen Thi Minh Khai drop-off point, where you can walk for 3 minutes to the zoo.
Tickets are VND6,000-VND12,000 (~USD0.26-USD0.52) each.
By bicycle and motorbike
The Saigon Zoo has 2 entrances with 2 separate parking slots, including one on Nguyen Binh Khiem Street and the other on Nguyen Thi Minh Khai Street.
The parking fare is VND2,000 (~USD0.09) for bicycles and VND4,000 (~USD0.17) for motorbikes.
By car
Those who travel by car can park your vehicles at the parking slot at Nguyen Thi Minh Khai entrance. 
The parking fare is from VND30,000-VND50,000 (~USD1.29-USD2.16) per vehicle.
---
Things to do at the Saigon Zoo
---
---
Take a zoo tram ride for a hassle-free tour
---
For those who want to take a trip down memory lane, there are several vintage-looking trams in the zoo where guests can hop on for a scenic ride on the tree-lined roads while taking in the breathtaking view of the zoo. 
The zoo is quite spacious so this option is also recommended for the elderly and children who are not used to walking for a long period of time. 
Many of us last rode a zoo tram as a kid, so it's no wonder these trams make Insta-worthy, nostalgic backdrops to take beautiful photos against, even though they're humbly designed.

---
Visit the animals
---
At Saigon Zoo, you'll spot a myriad of animals, such as elephants, Indochinese and Bengal tigers, a lion, flamingos, monkeys, and a variety of birds. 

Image adapted from: @duongkhuong1986
You and your kids will also get an opportunity to feed goats, sheep, and elephants, so you should prepare some small change to buy them some food. It costs VND5,000-VND10,000 (~USD0.22-USD0.43) for a pack of food which you can use to feed the animals with your own hands.
Visitors will also be treated to circus shows performing live on the outdoor stage of Saigon Zoo, and they don't cost a single dime. 

Image credit: Thảo Cầm Viên – Sài gòn Zoo & Botanical Gardens
Animal shows with magic tricks and music will be hosted at the central stage from 10AM-12PM on Saturday and Sunday. An extra show is hosted from 4PM to 6PM every Sunday afternoon for those who miss the morning show. 
---
Fun rides and exhilarating pool dips
---
Remember to pack your swimsuit or sports gear, because a trip to the Saigon Zoo will not be complete without some thrilling rides and water activities.
Children can cool down in a free aqua playground, where they can have a blast with colorful slides and water jets.

The Saigon Zoo's ferris wheel
Image credit: @lucyle1912 
Water activities are not the only entertainment here for kids and kids at heart. There are 24 different rides in the zoo, 19 of which are best suited for children, including rides on a ferris wheel, a roller coaster, a merry-go-round, bumper cars, as well as fishing. 
Visitors can pay an extra charge of VND10,000 to VND20,000 (~USD0.43-USD0.86) for each ride. 

Image credit: @deanringo
Those with strong hearts can check out the flying carpet ride, where passengers will be swung back and forth on a stationary horizontal gondola with a 360-degree swinging pendulum.
For families or those who want to slow down and have a relaxing time on the water, visitors can ride around the lake on swan-shaped paddle boats when it's not too sunny.
---
Take a stroll around the zoo
---
 Filled with age-old trees and stunning waterscapes, the Saigon Zoo is an ideal place to keep you on your feet for half a day.
During your walk, you'll catch the sight of a multitude of towering trees, many species of plants, and tastefully trimmed lawns.
Some of the zoo's most marvelous trees and plants include the Burma padauk, a leafy tree that sports bright yellow blooms in spring, and the Afzelia xylocarpa that can grow to a height of 30M. 
All of these trees are over 200 years old and have been listed in Saigon Zoo's list of rare plants. 
It's hard to take a bad picture when visiting the Saigon Zoo, from the rugged vintage walls to animal-shaped statues. 
With the right angle, you can snap stunning shots with the lush and mesmerizing backgrounds here, and can easily fool your friends into thinking that you're in Da Lat or in a national park. 
Traveller's palms
There are many benches and pavilions dotted around the zoo for you to sit down and recharge until you're ready to pick up your pace. 
Remember to catch a lot of snapshots when you pass by the Orchid House, which still retains its centuries-old architecture. This is also where Vietnam's most beautiful and rare orchids are displayed in their full splendor. 
The Orchid House is home to 23 orchid hybrids, meticulously crafted and tended by the horticultural staff of the zoo.
The zoo also has plenty of cycling tracks and lawns where your kids can ride their mini bicycles while enjoying rare fresh air in the concrete jungle of Saigon.

Art students drawing animals
Boasting captivating biodiversity and exciting wildlife, the zoo is also an ideal destination for landscape painters who want to sharpen their skills.
---
Check out the souvenir shops for beautiful crafts and plants
---
Don't end your trip without visiting the souvenir shops, where you can find a great selection of crafts as well as plants nurtured by the zoo staff.

Image credit: Thảo Cầm Viên – Sài gòn Zoo & Botanical Garden
Taking home a souvenir from the zoo helps the zoo buy animal feed and other necessities for their thousands of animals, especially amid the economic crisis caused by the COVID-19 pandemic.

Image adapted from: Thảo Cầm Viên – Sài gòn Zoo & Botanical Gardens
Don't worry if you can't bring them all home. You can ask to have your plant or craft purchases shipped to your doorstep by the zoo staff with a minimal extra shipping charge, which is based on the distance. 
---
Visit the Museum of Vietnamese History
---
Artifacts of the former Champa Kingdom dating back to the period between 2nd century AD and 1832 before Champa was annexed with Vietnam under the rule of Emperor Minh Mang
While you're at the Saigon Zoo, don't hesitate to pay an extra fee of VND30,000 (~USD1.29) to visit the Museum of Vietnamese History. Once called the Musée Blanchard de la Brosse and built by French architect Auguste Delaval in 1926, the Museum of Vietnamese History is one of the oldest and most well-preserved museums in the country. 
Please note that you should only pay a visit to the museum after you have completed your trip at the Saigon Zoo. Even though the museum is in the same zone as the zoo, it functions independently and you'll have to get separate tickets to enter the museum. 
Built in the Indochinese style, the museum's exterior boasts eclectic features of Eastern vernacular elements with a French architectural twist. At the center of the U-shaped museum lies a block with a polygon roof ornamented with dragon and phoenix motifs, inspired by the architectural principles of I Ching, one of the oldest Chinese texts on divination.
The museum has plenty of windows, most of which overlook the communal garden filled with plants and ponds to give the museum a lush and refreshing feel. 
At the museum, you'll be treated to a magnificent display of roughly 45,000 historical and cultural artifacts. 
Ly Dynasty artifacts
From paintings to musical instruments to sculptures, a 30-minute walk around the museum will open visitors' eyes to exhibits of various historical dates and topics, from the Prehistoric period (500,000 years ago to 2879 BC) to the Metal Age (2879–179 BC), all the way to the Nguyễn dynasty (1802–1945).
Inside the museum, there's a separate room where a mummy is preserved. Commonly known as the Mummy of Xom Cai, the mummy – Lady Nguyen Thi Hieu from a Vietnamese royal family – dates back to the Nguyen Dynasty of over 200 years ago. 

Image credit: Daaé/Wikimedia Commons
Lady Nguyen Thi Hieu was a cousin of Emperor Gia Long (1762-1820) and passed away in 1869, when she was in her 60s.
The tomb where she was buried was discovered in Xom Cai, Ward 8, District 5, before her body was transferred to the Saigon Zoo & Botanical Gardens for preservation. 
---
Places to eat at the Saigon Zoo
---
If you feel peckish after a long day of walking and taking photos, take some rest at one of several coffee shops or eateries in the zoo.
The dining area
Expect simple but tasty food such as pho, noodles, banh mi, hot dogs, and ice-cream. The price range for food inside the zoo is from VND30,000-VND50,000 (~USD1.29-USD3.16) per portion.
However, my recommendation is to bring your own lunch if you can, especially if you are with kids. The stalls can get flooded with visitors during the weekends and it might take a long while for your food to arrive. 
There are plenty of scenic spots to sit down for picnic lunches inside the zoo. All you have to do is to bring a picnic blanket, a basket, and save your money for ice-cream or iced tea. 
If you're looking for a more diverse range of food items or fresh hot dishes, you should only do so before or after your zoo visit because you can't go out and return with the same tickets. 
There are numerous coffee shops and restaurants across the street such as Selfie Coffee & Photo for refreshing drinks and Western food, and Bún Đậu Lan Hồng for Vietnamese noodles. 
---
Saigon zoo guide: support the beloved attraction and have a walk in nature
---
When it comes to the Saigon Zoo & Botanical Gardens, you don't have to be a fan of birds, crocodiles, or monkeys to enjoy discovering a wide variety of wildlife species and biodiversity here. 
Not only will a visit to the Saigon Zoo & Botanical Gardens give you a much-needed serene break from the hustle and bustle of Saigon, but it will also be an educational experience for you or your kids as you learn about the animals and plants here.

Let's support the Saigon Zoo & Botanical Gardens – one of Saigon's oldest and iconic heritage sites – to help it survive the COVID-19 pandemic with a weekend visit.
Entrance fee: VND50,000 (~USD2.16) for adults, VND30,000 (~USD1.29) for children 1-1.3M tall, free for all other children
Address: 2 Nguyen Binh Khiem Street, Ben Nghe Ward, District 1, Ho Chi Minh City
Opening hours: 7AM-6.30PM, Daily
Also check out:
---
Cover image adapted from: @duongkhuong1986, The Smart Local Vietnam, and @lucyle1912 
Enjoying this Saigon Zoo guide and The Smart Local Vietnam? Follow us on Facebook and LinkedIn for more stories like this.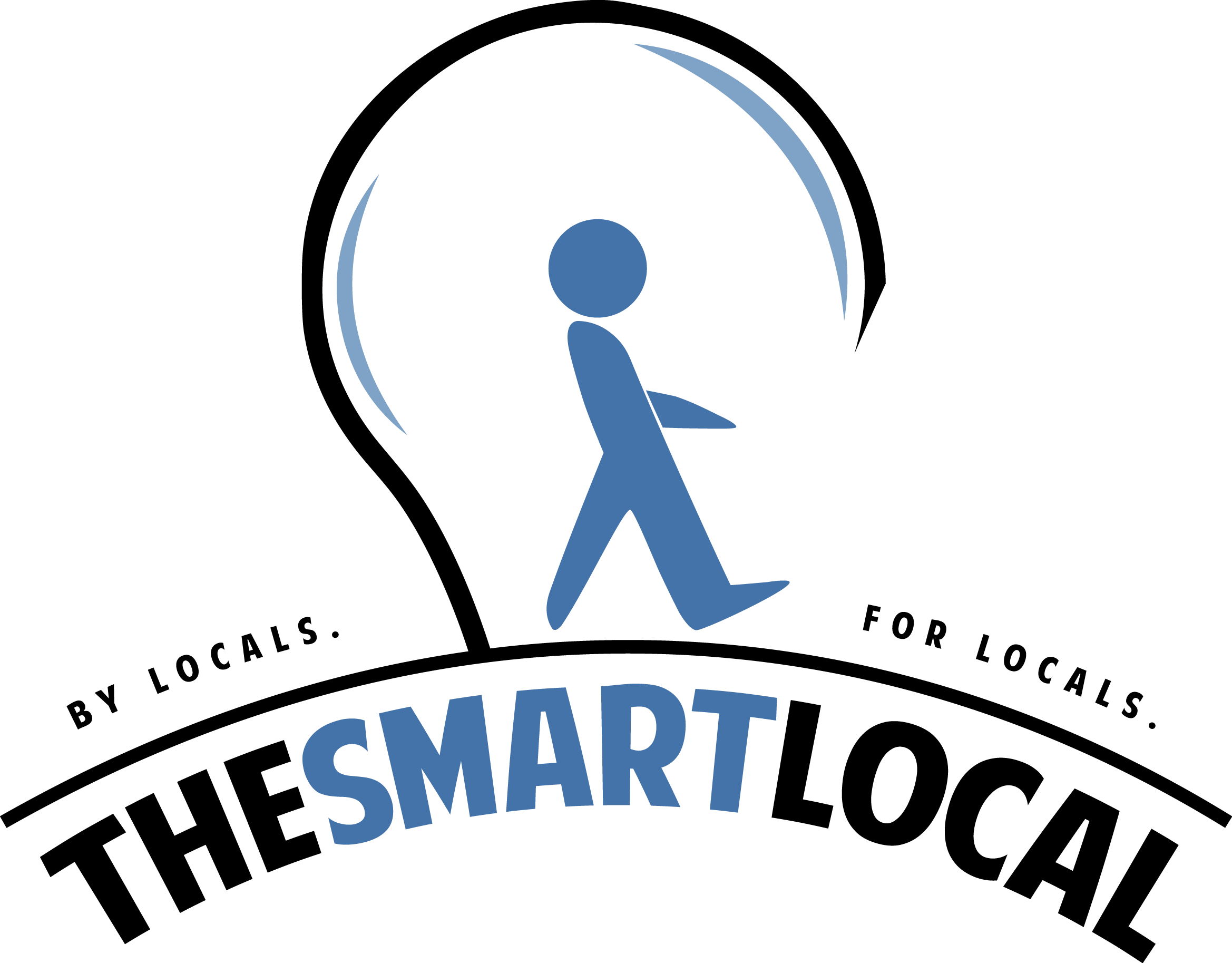 Drop us your email so you won't miss the latest news.