Cathedrals in Vietnam
---
Vietnam's culture is heavily influenced by Buddhism, but the country also has a large population of Catholics and its fair share of beautiful cathedrals that are real head-turners for any passer-by.
So, for your next vacation, hit up these 8 cathedrals in Vietnam to add more diversity to your Instagram photos with their Gothic-style architecture and unique designs.
---
1. St Joseph's Cathedral, Hanoi – Nhà Thờ Lớn Hà Nội
---

Image credit: @tmtrang2812
At the center of Hanoi's beloved Old Quarter lies the St Joseph's Cathedral, a signature landmark of the capital city built in 1886 in the likeness of the Notre-Dame Cathedral in Paris.
You can clearly see the striking similarity in its two square granite bell towers at the façade.

Image credit: @phun_anhhcute
As one of the most famous cathedrals in Vietnam, St Joseph's is a photo hotspot that attracts hundreds of diehard Instagrammers, both locals and tourists, on a daily basis. The stone walls appear weathered with age, but that only serves to add an antique vibe to the Gothic Revival designs.


Image credit: nhutrinh.19
At night, you can see the façade lit up by vibrant lighting, making for a stunning sight.
The area is also the center of tourism activities in Hanoi, with easy access to many other attractions of the city, so this is a destination you definitely should not miss out on.

For more things to do in Hanoi's Old Quarter, check out our guide here.
Address: 40 Nhà Chung Str., Hoàn Kiếm District, Hanoi
---
2. Hưng Nghĩa Cathedral, Nam Định – Nhà Thờ Đền Thánh Hưng Nghĩa
---

Image credit: @quynhcattttt
With a history that traces back almost a century to 1927, the Hưng Nghĩa Cathedral 35KM away from the city of Nam Định is one of the most beautiful cathedrals of northern Vietnam.

Image credit: @vtuhangg271_
The façade is typical for a cathedral with two bell towers standing on either side of the main entrance. Meanwhile, the intricately sculpted walls, windows, and domes make the building look like a palace straight out of a European fantasy.

Image credit: @cantay_babiboo
Understandably, the cathedral's beauty has attracted countless shutter-happy folks looking for new backdrops for their photos. Some have dubbed it the "ice palace" for its imposing gray color that exudes a sense of solemnity, while others say the place looks like the Hogwarts school from the Harry Potter movies.

Image credit: @lv_chau
GPS coordinates: 20°12'36.4″N 106°18'34.2″E
---
3. Đền Thánh Kiên Lao Cathedral, Nam Định – Giáo Xứ Đền Thánh Kiên Lao
---

Image credit: @hp.linh24
With a large population of Christians, Nam Định is home to many magnificent churches and cathedrals, among which the Đền Thánh Kiên Lao Cathedral stands as a prominent name.

Image credit: @ten_taste
Erected on a spacious plaza surrounded by lakes and Western-style lamp posts, the cathedral is a building of grandeur with its grey color and statues adorning its many arches.

Image credit: @im.uyen99
In pictures, this could easily be mistaken for a landmark in Florence or Rome.
Đền Thánh Kiên Lao Cathedral is only 10KM away from the Hưng Nghĩa Cathedral, so feel free to visit both in the same trip for more photo backdrops
GPS coordinates: 20°16'17.8″N 106°20'27.6″E
---
4. Phát Diệm Cathedral, Ninh Bình – Nhà Thờ Đá Phát Diệm
---

Image credit: @jujudemilneuf
Ninh Bình is more remembered for the Bái Đính Pagoda, the largest Buddhist complex of Vietnam, but the Phát Diệm Cathedral is also a well-known religious compound of the northern city.

Image credit: @tuyet.2511
Unlike most cathedrals and churches in Vietnam, Phát Diệm Cathedral stands out with its unique architecture that's a mix of western and eastern designs. Instead of the usual towers and domes that you'd expect from a Catholic building, what awaits you here are curved tiled roofs and wooden pillars most often seen in pagodas.

Image credit: @bididaudo
The compound consists of a main cathedral surrounded by 5 smaller chapels, all of which are carved from stone and wood. Here, you can spot statues of Jesus and murals depicting His deeds next to carvings of Asian dragons and phoenixes.

Image credit: @kimthu92
The cathedral is more of an off-the-beaten-track destination compared to some of the more famous tourist attractions of Ninh Bình, but we'd highly recommend it to any architecture and history buff who wants to learn more about the development of Catholicism in Vietnam.
GPS coordinates: 20°05'34.5″N 106°04'46.2″E
---
5. Cathedral of Kon Tum, Kon Tum – Nhà Thờ Gỗ Kom Tum
---

Image credit: @ch.giang.08
The Cathedral of Kon Tum Province is another architectural delight that adds a touch of local flavor to the traditional Gothic designs of cathedrals. Yes, it is unmistakably a cathedral, but rather than bricks and stones, its façade is made entirely of wood, and its walls from clay and straw. The design is inspired by the signature stilt houses of Vietnam's central highlands.

Image credit: @phananh0104
Interestingly enough, no nails were used in the construction of the cathedral, and everything was connected using only wooden joints. The statues of Jesus and the Virgin Mary here are also carved directly from wood as well.

Image credit: @h.miinn
Thanks to its incredible designs, the Cathedral of Kon Tum – or the Wooden Cathedral as locals call it – is a massively popular check-in spot no visitor should miss out on. Come here to gawk at the architecture and bring home awesome shots.
GPS coordinates: 14°20'43.5″N 108°00'47.3″E
---
6. Saint Nicholas Cathedral, Đà Lạt – Nhà Thờ Con Gà Đà Lạt
---

Image credit: @huutringuyen91
The Saint Nicholas Cathedral – more commonly known simply as the Chicken Cathedral for having a bronze chicken perched atop the cross on its tallest tower – is a name you'll see a lot in any list of attractions to visit in Đà Lạt.

Image credit: @b__petrichor_
For the longest time, this has been a popular check-in spot in the mountainous city thanks to its signature French architecture and convenient location close to the city's center. The cathedral's Gothic designs and bright pink color are nice backdrops for a flattering shot.

Image credit: @k.neit
Meanwhile, the interior is a long, tall hall decorated by colorful glass windows bearing depictions of events in the Bible. However, the hall is closed to visitors save for when there are masses at 5.15AM and 5.15PM. Still, it makes for a nice place to just enjoy a relaxing stroll and marvel at the architecture.
Address: 15 Trần Phú Str., Đà Lạt
---
7. Christ The King Cathedral, Nha Trang – Nhà Thờ Đá Nha Trang
---

Image credit: @fiat.fiatisfiat
The coastal city of Nha Trang is mostly remembered for its charming beaches, but when you're done waddling in the refreshing seawater, check out the Christ The King Cathedral for a change of pace.

Image credit: @fatnyen
The cathedral is commonly referred to as the Mountain Cathedral as it's located on the top of a small hill in the heart of the city. So, if you're lost and need to ask a local for directions, it's best to ask for this nickname instead of the cathedral's official name.

Image credit: @hangg__ne
This is also a great opportunity to enrich your photo gallery with pictures featuring the cathedral's majestic stone walls in the back. We'd recommend posing in front of the entrance with its tall clock tower or along the outdoor corridors for the best shots.
Address: 31 Thái Nguyên Str., Nha Trang
---
8. Notre-Dame Cathedral Basilica of Saigon – Nhà Thờ Đức Bà Sài Gòn
---

Image credit: @caphau2212
At 140 years old, the Notre-Dame Cathedral Basilica of Saigon is one of the most famous cathedrals in Vietnam. Built in 1880, it was originally called the State Cathedral and was only given the name Notre Dame following the installation of the "Peaceful Notre Dame" statue in 1959. Then in 1962, it was officially given the status of a basilica by the Vatican.

Image credit: @hunghot.hungnv
Today, the cathedral stands as a must-visit landmark of Saigon with its timeworn red walls and magnificent domes. The backside of the building is currently under renovation and it's closed to visitors, but you can still spot its majestic façade from afar.

Image credit: Riy Pham
Also, the small garden in front of the cathedral, where the Notre Dame statue stands, is frequently visited by huge flocks of pigeons who are more than willing to join you for a picture in exchange for some treats.

Image credit: @angeltrip2020
Address: 1 Công Xã Paris Str., District 1, Hồ Chí Minh City
---
Cathedrals in Vietnam with gorgeous designs
---
Vietnam is often remembered for its stunning natural landscapes, friendly people, and delicious food, but it is also home to no shortage of beautiful cathedrals that can easily be mistaken for European landmarks.
So, if your next vacation happens to be to one of these cities, drop by these 8 cathedrals in Vietnam to marvel at their grandeur and bring home some awesome photos.
For more things to do in Vietnam, check out:
---
 Cover image adapted from @lv_chau, @im.uyen99, and @phananh0104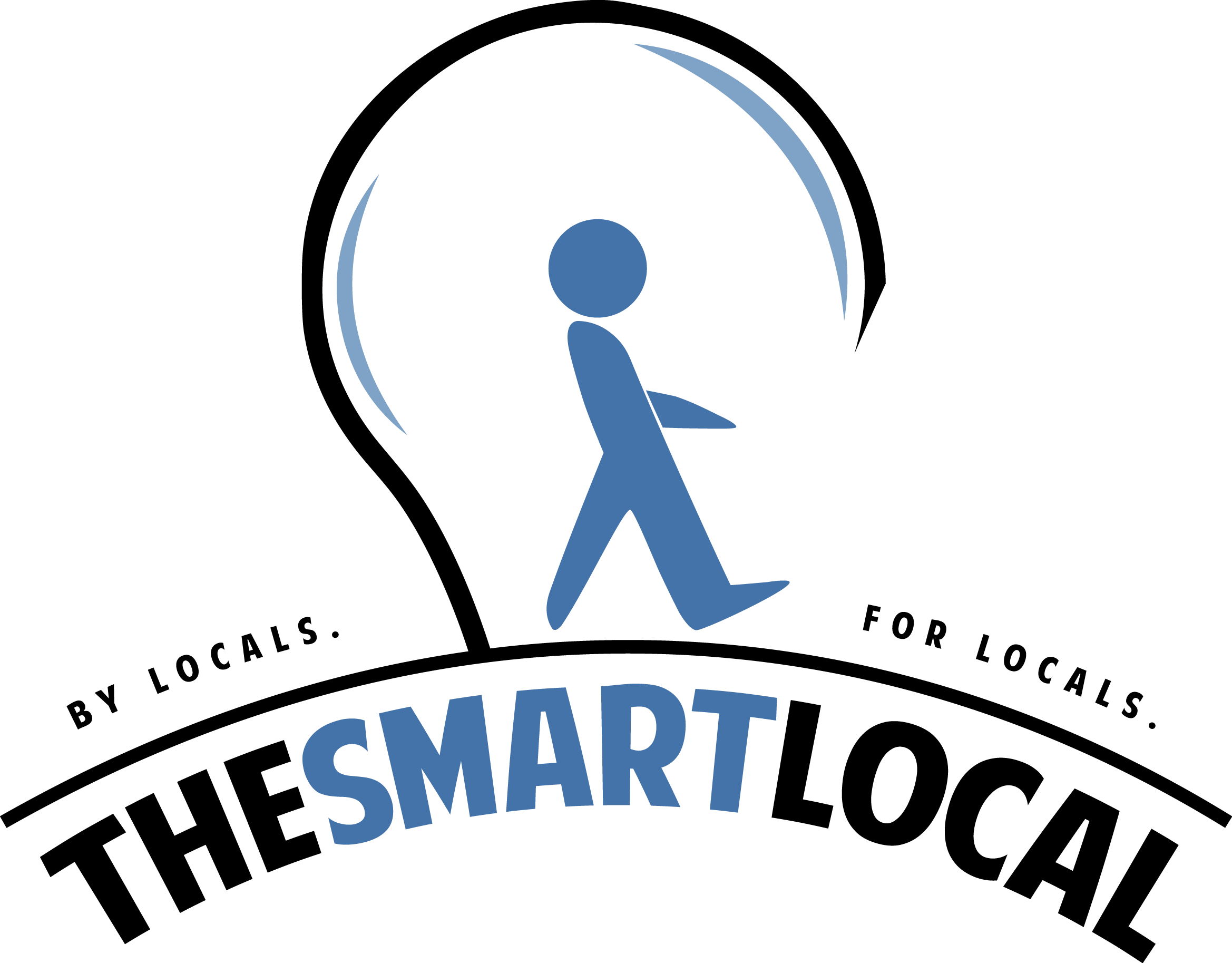 Drop us your email so you won't miss the latest news.