Instagrammable cafes in Hanoi
---
Street coffee is a signature cultural activity of Hanoi, but while sitting at one of those streetside cafes to enjoy a cup of milk coffee while watching the world go by has its charm, it doesn't quite scratch our itches for some Instagrammable pictures to share on social media.
So, here are 8 Instagrammable cafes in Hanoi that you can hit up on your next outing with friends to add some more jaw-dropping snaps to your photo gallery.
---
1. Complex 01 – expansive complex that was formerly an old factory
---

Image credit: Nhung Phạm
Having just recently opened, Complex 01 is the latest check-in hotspot that Hanoi Instagrammers are flocking to in search of new backgrounds for their shots.

Image credit: @_hjianggg_
The complex is an expansive 3-story space that's refurbished from an old 1960s factory. Several clothing shops and a cafe now call the place home, but next to their modern furniture and green plants, you can still spot traces of the old factory in the timeworn stairs and brick walls.

Image credit: Nhung Phạm
The combination of chic and old-school vibes make for no shortage of photo opportunities here. We recommend a vintage photo filter to go with the backdrop.

Inside Sii Coffee
Image credit: @i_i_maru
As Complex 01 has only just opened, many of its rooms and stalls are still unoccupied. Currently, Sii Coffee is the only coffee shop available here. That said, it offers comfortable seating and a nice selection of coffee and tea at a reasonable price range of VND30,000-VND50,000 (~USD1.30-USD2.17).
Address: 29 Alley 31, Lane 167 Tây Sơn Str., Đống Đa District, Hanoi
Opening hours: 8AM-10PM, Daily
Facebook
---
2. Hidden Alley Hanoi – vintage style café hidden in a small alley
---

Image credit: Hidden Alley Hanoi
True to its name, Hidden Alley Hanoi is a cute little café hidden on the second floor of a small alley in the busy Hanoi Old Quarter.

Image credit: @hiddenalley.hanoi
Boasting comfy sofas and wooden stools, raw brick walls decorated with framed pictures depicting the daily Hanoian life, and dimmed light, the café has a cozy atmosphere that's a stark contrast to the hustle and bustle outside.

Image credit: Hoang Ngoc
There's also an outdoor courtyard with lots of green plants and a lovely balcony from which you can watch life go on in the streets below.

Image credit: Hoang Ngoc
In terms of drinks, the Phê phin kem muối (VND40,000, ~USD1.74) – coffee with salted cream – is a strong cuppa that'll satisfy coffee lovers. Meanwhile, if you are trying to cut down on your caffeine intake, try the Tình Đầu (First love) mocktail (VND50,000, ~USD2.17) – a mixture of cranberry, orange, and pomegranate juices – for something more refreshing.
Address: 9B Bảo Khánh Alley, Hoàn Kiếm District, Hanoi
Opening hours: 8AM-11PM, Daily
Facebook
---
3. Mị Cà Phê – café designed like a greenhouse, with lovely cats
---

Image credit: @tien_han99
Despite its humble façade, Mị Cà Phê actually has an impressive vertical presence. Among the café's 4 floors, the topmost one captures attention with its unique design featuring a clear roof that resembles a greenhouse.

Image credit: @nguyenquynhp
Meanwhile, plenty of plants and flower pots displayed on shelves and hanging from the walls and ceilings give the place a fresh, pleasant atmosphere. On a bright winter day, this is an ideal place to catch some much-needed sunlight, whereas if you visit during summer, there's air conditioning to shoo the heat away.

Image credit: @_marlodea
Across the café's multiple rooms, you can spot countless wooden pieces hanging around. These bear cute notes or wishes from previous customers, and if you like, you can add your own note to the collection.

Image credit: @chanchan.kt22
Additionally, you'll also find here a pack of friendly cats who love to cuddle.

Image credit: Quỳnh Tít
When you're here, don't forget to try the mango smoothie (VND39,000, ~USD1.69), which has a natural sweetness without much sugar added.
Address: 5 Alley 8, Lane 105 Láng Hạ Str., Đống Đa District, Hanoi
Opening hours: 7AM-11PM, Daily
Facebook
---
4. Baker Bear – European-style tea room
---

Image credit: @_sam.2k_
For a quiet afternoon tea session and some Disney-inspired European-style photos to brighten up your Instagram feed, hit up Baker Bear.

Image credit: @_min.104_
With a lovely space featuring wooden parquet, sparkling clean walls, and a wide assortment of European-style furniture from mirrors to bookshelves, you'll never want for cool picture backdrops here.

Image credit: @yue.jxn
The go-to order here should be the tea set (VND120,000, ~USD5.21), which includes a pot of tea with macarons, and cakes. The cakes are served on a birdcage-shaped cake stand that's Insta-worthy by itself, and they have fluffy textures and a moderate sweetness that make for delicious treats. Feel free to adjust the taste of the tea to your liking with the accompanying milk and honey.
Address: 33 Trung Yên 11B Str., Cầu Giấy District, Hanoi
Opening hours: 7AM-11PM, Daily
Facebook
---
5. Sweet rose café – with hanbok for rent
---

Image credit: Hoang Phuc Tran
With wall paintings depicting famous Korean landmarks such as the Bukchon Hanok Village and the Gyeongbok Palace, Sweet rose café is a check-in spot no fan of K-dramas should miss out on.

Image credit: SWEET ROSE Coffee
The café has hanbok that you can rent for VND120,000-VND200,000 (~USD5.19-USD8.65) to make your pictures look as if you're actually in Korea.

Image credit: @sweetrose.coffee
Aside from the wall paintings, the café also boasts bright chic décor for you to add more diversity to your gallery.

Image credit: @sweetrose.coffee
Drink-wise, the jasmine coconut tea with pandan leaves (VND55,000-~USD2.38) is a must-try with its creamy coconut flavor complemented by the pleasant fragrance of jasmine flowers.
Address: 4 Lane 97 Triều Khúc Str., Thanh Xuân District, Hanoi
Opening hours: 7AM-11PM, Daily
Facebook
---
6. EM Rooftop Coffee – rooftop café with multiple themes
---

Image credit: @em_coffee.studio
When it comes to cool backdrops for pictures, shutter-happy folks will be spoiled for choice at EM Rooftop Coffee. Occupying the 8th and 9th floor of a building, the café has a lovely interior design featuring pink walls, curtains, and furniture that dreamy spirits will fall in love with.

Image credit: @leia_here
Meanwhile, the outdoor space has multiple sections dedicated to different themes. From a rooftop space surrounded by orange walls and cacti, where you can take pictures with Hanoi's skyline in the back…

Image credit: @trinhkhanh_mb
… to a tent with a dreamcatcher and chic patterned pillows. You can also rent outfits to go with the décor for VND50,000 (~USD2.16).

Image credit: @npc.chinhphengf
Moreover, the café updates its décor regularly for special occasions. Visit right now, for instance, and you'll get to celebrate Christmas early by taking pictures with a fireplace surrounded by mistletoe and artificial snow.

Image credit: EM Rooftop Coffee
And after your photoshoot session, sit down and sip on a glass of peach tea with orange and lemongrass (VND42,000, ~USD1.82) to refresh yourself.

Image credit: @iamdiuulinn
Address: 8th & 9th floors, 126 Hoàng Ngân Str., Cầu Giấy District, Hanoi
Opening hours: 7AM-11PM, Daily
Facebook
---
7. Timeline Coffee – an assemblage of different décor styles
---

Image credit: Dương Thanh Tùng
Coming to Timeline Coffee, you're sure to bring home a massive photo collection with a multitude of backdrops, as the café's unique décor is a mismatched assemblage of several different styles.

Image credit: @timeline_coffee
At first glance, the café looks like a European mansion with an eye-catching white-and-blue façade. A London-style phone booth stands on one side of the entrance, accompanied by a wall painting showing the iconic Big Ben Tower.

Image credit: @dundun_67
In sync with the façade, the first floor sports Western-style furniture on white tiled floors, with a standing clock and a fireplace model adding to the European vibe.

Image credit: @deathlight__
Going deeper in, however, you'll find on the second floor a yellow room that looks like a 1970s Vietnamese household with low wooden stools accompanied by colorful cushions, an old wooden shelf topped by a rotary phone, an old TV, and a cassette.

Image credit: @timeline_coffee
Meanwhile, the outdoor space on the third floor is practically a mini Đà Lạt, which even has a recreation of the yellow wall at Windmills Café – one of the most iconic check-in spots of the central highland town. The real Windmills wall in Đà Lạt has now been removed, so if you missed your chance to check in there, Timeline's offering comes as the next best thing.

Image credit: @timeline_coffee
Drink-wise, try Timeline's ô mai tea (VND48,000, ~USD2.08), which adds ô mai – a type of Vietnamese treat made by marinating dried fruits in salt and sugar – to fruit tea to create a sweet-and-sour taste.
Address: 79 Lane 260 Cầu Giấy Str., Cầu Giấy District, Hanoi
Opening hours: 8AM-10.30PM, Daily
Facebook
---
8. Ami Garden Café – rustic garden-style café with views of the West Lake
---

Image credit: @p_khanhly0310
Nature lovers need not travel far to find settings for their pictures, as Ami Garden Café is a beautiful garden-themed café that you can find right in Hanoi.

Image credit: @nia_irina
Designed with rural Vietnam in mind, the spacious café features wooden seating both indoor and outdoor, which is surrounded by lots of green plants.

Image credit: Phạm Ngọc Quỳnh
Outside in the café's expansive yard, you'll find wooden booths equipped with wooden tables and rattan chairs surrounding a pond of water lilies. Sitting in one of the booths, you can also enjoy a clear view out to the West Lake.

Image credit: lekhanhchiem
It's worth noting, however, that since the café has a pond and lots of plants, there might be mosquitos and other insects, especially after dusk. As such, we recommend wearing long pants and shirts.
Address: 181 Vệ Hồ Str., Tây Hồ District, Hanoi
Opening hours: 7.30AM-11PM, Daily
Facebook
---
Cafes with Instagrammable décor in Hanoi
---
Hanoi is home to no shortage of cafes with Instagrammable décor, but here we've summed up some of the latest check-in hotspots for you to check out.
For more things to do in Hanoi, check out:
---
 Cover image adapted from @em_coffee.studio, @timeline_coffee, and SWEET ROSE Coffee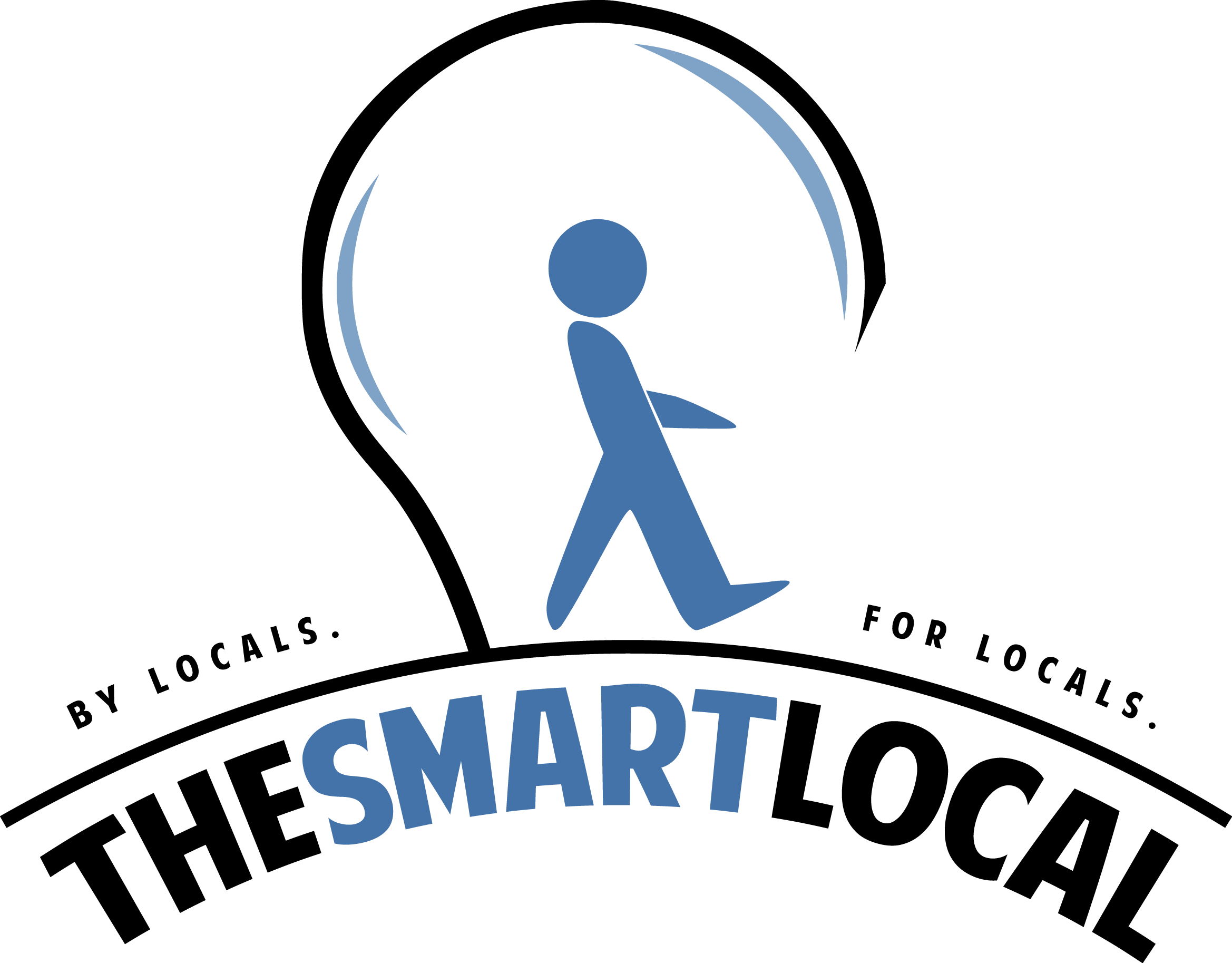 Drop us your email so you won't miss the latest news.