Ba Na Hills guide: things to do at Sun World Ba Na Hills
---
Built on top of a mountain just outside of Đà Nẵng and touted as a "stairway to heaven", Sun World Ba Na Hills has long been considered a must-visit destination near the central Vietnamese city.
The massive theme park's comfortable atmosphere, magnificent views, impressive architecture, and luxurious amenities promise an unforgettable experience whether you travel solo, with your significant other, or with your family and friends.
So, here is our Ba Na Hills guide with everything you need to know to make the most out of your trip to Sun World Ba Na Hills.
---
– How to get to Sun World Ba Na Hills –
---
Located at the top of a mountain 30KM from Đà Nẵng, Sun World Ba Na Hills is only accessible via cable car.
You can purchase a cable car ticket at the cable car station at the base of the mountain. Tickets are VND750,000 (~USD32.39) per adult and VND600,000 (~USD25.92) per child, which also includes entry to most attractions in the entertainment complex.
A promotion is ongoing until the end of this year, where purchasing a ticket will also grant you a free lunch buffet voucher at one of the restaurants here.
From Đà Nẵng City, you can get to the base of Sun World Ba Na Hills by one of the following means before carrying on to the peak via cable car:
---
By motorbike
---

Image credit: @motogo_danang
Driving from Đà Nẵng to Ba Na Hills on a motorbike is a popular option as it is cost-efficient and allows you to take your own time.
From Đà Nẵng city, go straight along Điện Biên Phủ Street until you cross an overpass and enter Tôn Đức Thắng Street. From there, take a left to Hoàng Văn Thái Street, which connects to Bà Nà – Suối Mơ avenue.

Continue on this path until the very end, then take another left at the roundabout, and you'll get to the cable car station. There will be signs along the way pointing you toward your destination. The journey should take roughly an hour.
You can easily rent a motorbike in Đà Nẵng for a reasonable price of VND120,000-VND150,000 (~USD5.18-USD6.48) a day. Below are some reputable motorbike rental services:
Thuê Xe Máy Đà Nẵng Sơn Trà
Address: Alley 74/29 Thi Sách Str., Hải Châu District, Đà Nẵng
Telephone: 097 700 0744
Thuê Xe Máy Văn Khoa
Address: 210 Núi Thành Str., Hải Châu District, Đà Nẵng
Telephone: 0772 580 588
Thuê Xe Máy Bình Minh
Address: 36 Tạ Mỹ Duật, Sơn Trà District, Đà Nẵng
Telephone: 098 686 29 86
---
By bus
---

Image credit: @libratravel_media
There are no public transport routes to Sun World Ba Na Hills, but you can find several private companies offering bus services to the theme park.
The price is usually VND130,000-VND150,000 (~USD5.62-USD6.48) for a two-way trip. The bus will pick you up at around 8AM at your hotel, and will wait for your return at 3.30PM.
This is an economical form of transportation if you travel in large groups, but your time at the attraction will be limited.
Here are some bus services we recommend:
Đà Nẵng Xanh
Address: 376 Nguyễn Tri Phương Str., Hải Châu District, Đà Nẵng
Telephone: 0988 159 152
Website
City Tour Đà Nẵng
Address: 39 Lê Hữu Khánh Str., Ngũ Hành Sơn District, Đà Nẵng
Telephone: 0905 777 229
Website
---
By taxi
---

Image credit: Taxi Mai Linh
From Đà Nẵng, you can also very easily book a GrabCar to reach Sun World Bà Nà Hills.
This could be a solid option if you want to travel at your own pace but are not comfortable driving a motorbike. However, it is also a costly one as such a long journey will cost you around VND300,000-VND350,000 (~USD12.96-USD15.12) each way, doubled for the return trip.
---
– Ba Na Hills attractions to visit and activities to partake in –
---
1. Check in at the Golden Bridge
---

Image credit: @fabrizio.speranza095
The Golden Bridge is the first image that pops up in people's minds whenever Bà Nà Hills is mentioned. A symbol of the theme park and of Đà Nẵng as a whole, the bridge is an impressive piece of architecture held on two massive stone hands protruding from the mountainside, offering a stunning view of the cloud-shrouded skies.

Image credit: @phuongtham.ntt
On a clear day, you can also see vast plains stretching as far as the horizon, making for a magnificent sight.

Image credit: @thutraafx
Understandably, the bridge is always teeming with visitors looking for a nice backdrop for their check-in shots.
---
2. Take pictures at the French Village to brighten up your Instagram feed
---

Image credit: @nhiingan_
No less popular than the Golden Bridge is the French Village, another architectural delight that recreates a medieval French town.

Image credit: @jomjoysstory
The village is home to a spacious square adorned by a water fountain, a cathedral that oozes Gothic vibes, and several cafes, restaurants, and souvenir shops. Wear your best attire and make sure your camera is fully charged to bring home some awesome shots.

Image credit: @phuongannh97
Around the village, you'll also spot dancers and circus performers competing for attention, and aside from the daily entertainment activities, the square is also the venue of regular events to celebrate special occasions. Visit later this month, for instance, and you'll be just in time to enjoy the Christmas atmosphere where the village is decorated with Christmas trees and snowmen.

Image credit: Sun World Ba Na Hills
---
3. Visit Le Jardin D'Amour – The Garden of Love and the Debay Wine Cellar
---

Image credit: @vilovely25
Another highlight of Sun World Ba Na Hills is Le Jardin D'Amour, a flower garden divided into 9 sections with different themes.

Image credit: @yv.heng
Needless to say, the vibrant flowers and the many Renaissance-style sculptures here offer no shortage of photo opportunities.

Image credit: @chipily1603
And just a few steps away from the garden is the Debay Wine Cellar, built by the French in 1923. At nearly a century old, the 100-meter-long tunnel is still in great condition, preserving dozens of wine barrels at a temperature of 16-20°C. The tunnel opens into a café where you can order wine, cocktails, and soft drinks for some refreshment.
---
4. Hop on a thrilling sledge ride around the theme park
---

Image credit: @livialiver903
One of the more sought-after rides at Sun World Bà Nà Hills is a mini rollercoaster that takes you through train tracks weaving around the mountainside.

Image credit: @bagpack.life
The ride goes at a moderate speed, so it's more catered toward the general public than hardcore daredevils. Still, sliding down the hill on a small sledge and feeling the wind brushing through your hair does make for a nice adrenaline-inducing experience. You can also adjust the speed using a handle built on the side of your sledge.
The coaster runs from 8AM to 5PM, though we suggest you avoid the high-traffic time of 10AM to 3PM, as there will be a long queue that can take up to an hour.
---
5. Partake in over a hundred entertainment activities at the Fantasy Park
---

Image credit: Sun World Ba Na Hills
When you've had your fill of sightseeing and picture taking, drop by the Fantasy Park for some fun time.
The park is home to over a hundred arcade games, carousels, and rides, all of which – save for carnival games and claw machines where you play to win prizes – are accessible for free.

Image credit: Sun World Ba Na Hills
Some of the highlight activities include the mountain climbing game, where you grab hold of handles built on an artificial stone wall to pull yourself up as high as possible, and a drop tower that, well, drops you off from a height of 29M.
---
6. Visit the Wax Museum
---

Image credit: @andytriet
Occupying a section of the Fantasy Park is the Wax Museum. Here, you can find lifelike wax statues of numerous characters from fictional superheroes such as Iron Man and Optimus Prime to real-life figures such as Bruce Lee and Albert Einstein.

Image credit: @_mxpei97_
Unlike most of the park's facilities that you can access for free, though, the museum has an entrance price of VND100,000 (~USD4.31). Still, we'd say it's a fair price to pay for the chance to take pictures with the UK Royal Family or join Captain Jack Sparrow on his next voyage.
---
7. Sightseeing at the Spiritual Attraction Zone
---

Image credit: @cl_yoon
At the very top of the hill stands the Spiritual Attraction Zone, home to a complex of Buddhist structures including a temple dedicated to the worship of Holy Mother Mountain – the guardian of Bà Nà Mountain, a 9-story stone tower, and a bell tower housing a 1-ton bell.

Image credit: @iampemi.rx
Come here for some peace and quiet away from the tourist-packed theme park below and enjoy a panoramic view of the mountains afar.

Trú Vũ Teahouse
Image credit: @cl_yoon
And if your feet are starting to get weary, stop by the Trú Vũ Teahouse for an authentic tea session where you can enjoy a cup of tea of your choice while sitting on a comfy cushion on the wooden floor.

Image credit: @piouswacko
---
– Eating at Sun World Ba Na Hills –
---

Image credit: Sun World Ba Na Hills
With a multitude of restaurants such as Beer Plaza, Arapang, Lavande, Morin, and more dotted throughout the theme park, you'll never want for places to eat at Sun World Bà Nà Hills.

Image credit: Sun World Ba Na Hills
For the most part, the restaurants belong to the same system and there's very little difference between them in terms of food quality, so feel free to pick whichever location that's convenient for you. We'd recommend Morin Restaurant in the French Village as it offers a nice view of the mountains.

Image credit: Sun World Ba Na Hills
While the restaurants do offer a la carte courses, the more economical approach is to go for the buffet, which opens you up for a myriad of food options from Vietnamese delicacies such as spring rolls to dishes coming from Chinese, Japanese, Thai, and western cuisines.

Image credit: Sun World Ba Na Hills
Normally, tickets to the buffet come at a price of VND255,000 (~USD10.99) per adult, but don't forget that until the end of 2020, you get a free buffet voucher while purchasing the entrance ticket.
---
– Where to stay at Ba Na Hills –
---

A room at Mercure Ba Na Hills
Image credit: Mercure Danang French Village Bana Hills
Most tourists opt to stay in Đà Nẵng and only visit Ba Na Hills for a day, but if you want to spend the night up here, the option is there. In the French Village, you'll find Ba Na Hills Mercure, a 4-star hotel with a gym, spa services, buffet breakfast, and all the amenities you'll need. Room rates average at around VND1,000,000-VND2,000,000 (~USD43.18-USD86.36).

Spa service at Mercure Ba Na Hills
Image credit: @mercurebanahillsfrenchvillage
Don't forget to wake up early to see the sun rising over the mountains, bathing Ba Na Hills in a tranquil light that's a stark contrast to its usual buzzing self.
---
Guide to Sun World Ba Na Hills
---
A trip to Đà Nẵng would not be complete without spending a day at Sun World Ba Na Hills to gawk at the view and immerse in the refreshing mountain air.
And with a promotion going on until the end of the year, now would be a great time to book your ticket and hit up the theme park for a memorable time with friends and family.
GPS coordinates: 16°01'34.7″N 108°01'57.1″E
Opening hours: 7AM-8PM, Daily
Telephone: 0236 3749 888
Entrance fee: VND750,000 (~USD32.25) per adult | VND600,000 (~USD25.80) per child between 1-1.4 meters in height
Website
---
Cover image adapted from @fabrizio.speranza095, @jomjoysstory, Sun World Ba Na Hills, and @iampemi.rx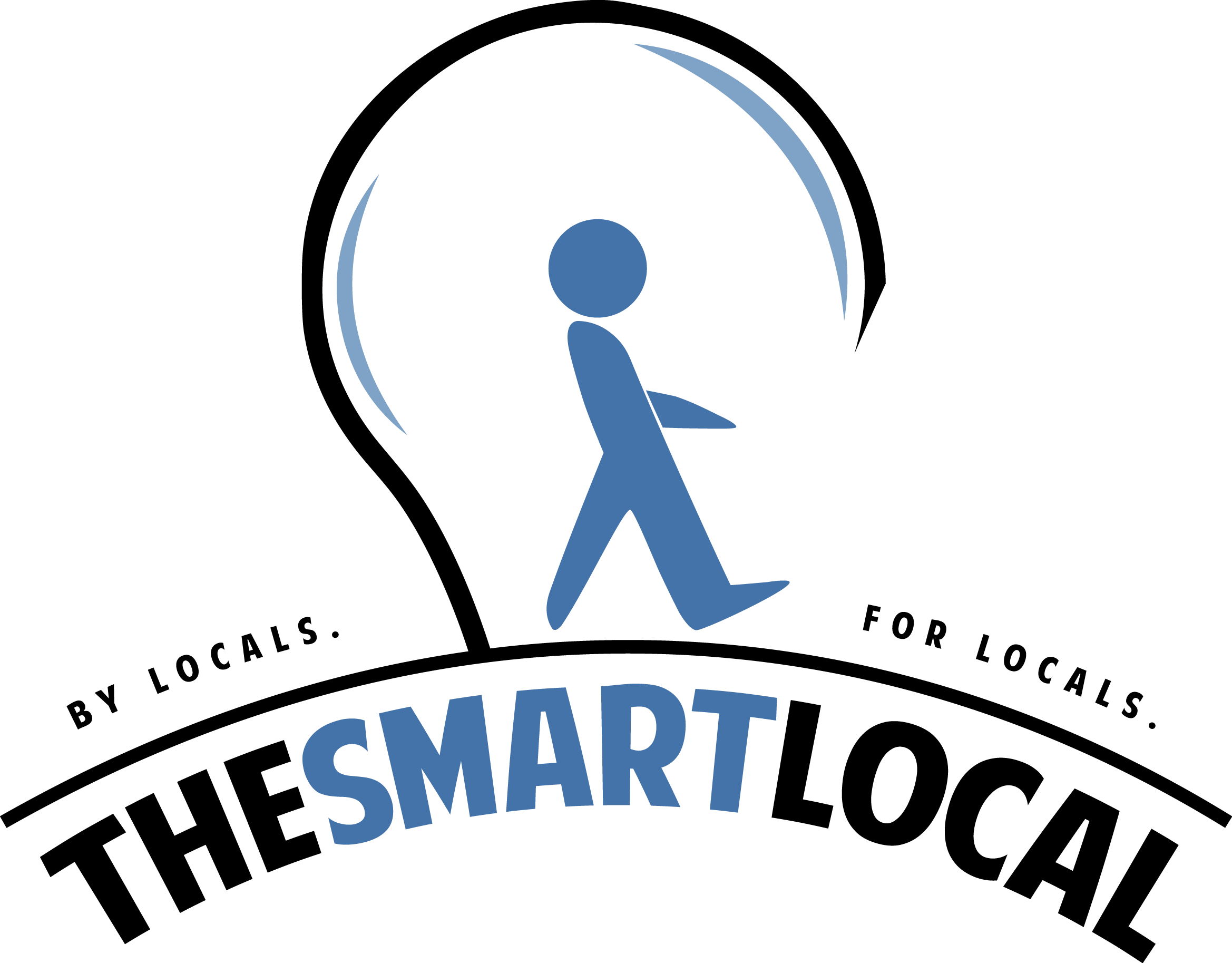 Drop us your email so you won't miss the latest news.