Christmas decorations in Hanoi
---
Christmas is only a couple of weeks away, and while we Vietnamese don't commemorate the occasion with long holidays and major events like some other countries do, we're still eager to hit the streets on Christmas Eve to partake in the celebration and hang up decorations in our homes and offices to make it a more special day than usual.
So, here we've summed up 8 places to buy Christmas decorations in Hanoi with local-flavored Christmas trees, Christmas costumes, and cute accessories for you to bring the holiday spirit to your home.
---
1. Hàng Mã Street – where you can shop and catch the festive atmosphere early
---

Image credit: @k_oanh312
For decades, Hàng Mã Street in Hanoi's iconic Old Quarter has been the city residents' go-to place whenever they want to buy decorations, be they for traditional festivals such as Tết or Mid-Autumn Festival, or newer celebrations such as Halloween and of course, Christmas.
The street is home to dozens of shops and stalls offering all sorts of toys and ornaments all year round, but visit from mid-November onward, and you'll see them stocked up with a plethora of Christmas decorations to suit your needs.

Image credit: @thuhang_2612
From Santa costumes that come in all shapes and sizes, which go at a price range of VND150,000-VND300,000 (~USD6.46-USD12.92), to sets of Christmas balls (VND30,000-VND50,000) and cotton balls that you can use as artificial snow on your tree, you'll find here everything you need to bring the Christmas vibe to your home and office. Feel free to haggle with the vendors for better prices.

Image credit: @mai.hueanh
The street is often teeming with shoppers at night. Combined with all the colorful ornaments displayed in front of the shops, it makes for a good place to catch an early festive atmosphere and bring home some cool pictures.
Address: Hàng Mã Str., Hoàn Kiếm District, Hanoi
---
2. Peony Home – high-end products
---

Image credit: Peony Home HaNoi
As a major home decoration store with a presence in multiple Vietnamese cities, Peony Home is many customers' trusted destination for high-quality products.
Sure, the store's offerings are a little more expensive than average, but you're sure to be spoiled for choice when it comes to Christmas decorations. For instance, there's a wide variety of Christmas trees of different sizes for sale here, with prices ranging from VND880,000 (~USD37.92) for a smaller tree all the way to VND7,000,000 (~USD301.61) for a full-fledged two-meter tall one.

Image credit: Peony Home HaNoi
Aside from the trees, you'll find here no shortage of other items, from Santa Claus and Gnome dolls (VND400,000-VND600,000, ~USD17.23-USD25.85) to angel statues (VND800,000, ~USD34.47). This is a great one-stop option if you want to grab everything you need in one go.
Address: 91A Lý Nam Đế Str., Hoàn Kiếm District, Hanoi
Opening hours: 9AM-9PM, Daily
Telephone: 02466533300
Website
---
3. Moji – wide range of accessories and ornaments
---

Video credit: Moji – Phụ Kiện & Quà Tặng
For those who want to opt out of a full-blown Christmas-themed room and instead just want some cute little ornaments, Moji is our recommendation. As the brand has nearly a dozen outlets across Hanoi – and also Saigon – residents can easily find a nearby store to get their Christmas decorations.
Come here to bring home adorable music boxes featuring Christmas trees and snowmen (VND350,000, ~USD15.09), or tin soldier figurines (VND60,000-VND285,000, ~USD2.59-USD12.29) to bring the celebration to your worktable.

Image credit: Moji – Phụ Kiện & Quà Tặng
Outside of Christmas ornaments, Moji also offers a massive collection of stuffed animals, stationeries, accessories, and more. These could make for great gifts for your friends and colleagues, and since there are so many options, you can always find something for everyone, no matter their age and gender.
Moji also offers nationwide delivery service with fees varying depending on your location. Those living in Hanoi or Saigon can expect a fee of around VND20,000-VND25,000 (~USD0.87-USD1.09). A delivery fee discount of VND30,000 (~USD1.30) is applied if your order is over VND500,000 (~USD21.74).
Address: Multiple outlets. See full list of locations here.
Opening hours: 9AM-10PM, Daily
Telephone: 0899179989
Website
---
4. Quà Tặng Trực Tuyến – cute wooden and stuffed figurines
---

Image credit: Qua Truc Tuyen
Despite its name, Quà Tặng Trực Tuyến – meaning Online Gifts – actually has a physical store nestled in an alley southwest of Hanoi, which around this time is packed full of Christmas decorations for you to make your pick.
Don't miss out on the many wooden figurines (VND190,000, ~USD8.21) that come in the shape of Santa Claus, snow-covered houses, and more.

Image credit: Qua Truc Tuyen
Alternatively, grab a pillow that bears chibi representations of Rudolf the red-nosed reindeer or a snowman (VND270,000, ~USD11.64) to add some Christmas cuteness to your bedroom. They also come in smaller sizes, which you can attach to your bag or backpack.
If you live outside of Hanoi or are too busy to drop by the shop, you can head over to their website to place your order. For orders above VND500,000 (~USD21.74), you get a discount of VND20,000 (~USD0.87) off the delivery fee if you live in Hanoi or Saigon, and a VND30,000 (~USD1.30) discount if you live in other provinces. 
Address: 36 Lane 218 Tây Sơn Str., Đống Đa District, Hanoi
Opening hours: 8AM-8.30PM, Daily
Telephone: 0974183180
Website
---
5. Trang Trí Giáng Sinh – artificial Christmas trees at reasonable prices
---

Image credit: Trang Trí Giáng Sinh
When a shop names itself Trang Trí Giáng Sinh, which literally means "Christmas decorations", you can bet it's worth the attention.
The store has a good selection of artificial Christmas trees for sale at reasonable prices for those who want a Christmas centerpiece. A table-sized tree costs as little as VND300,000 (~USD12.96) and comes already equipped with Christmas balls, LED lights, and ribbons for a quick and easy highlight for your living room.

Image credit: Trang Trí Giáng Sinh
Bigger trees, meanwhile, range from VND800,000 (~USD34.55) to VND2,700,000 (~USD116.61). Also choose from the many models of LED ornaments here, from bells to reindeers, as well as stuffed snowmen, Christmas wreaths, and more to make your space look as vibrant as possible.
For online orders, contact their Facebook page.
Address: 10 Lane 56 Võ Văn Dũng Str., Đống Đa District, Hanoi
Opening hours: 8AM-10PM, Daily
Telephone: 0975668698
Website
---
6. Gifthaus – bring Christmas to your dinner table
---

Image credit: Gifthaus
Many Vietnamese youths take Christmas Eve as an occasion to hit the streets and immerse in the festive atmosphere, but the evening could also be one of reunion – when people gather with their loved ones at their family tables.

Tin soldier wine bottle cover
Image credit: Gifthaus
So, if you're planning to invite friends and relatives over for a cozy dinner, hit up Gifthaus to bring home cups shaped like Christmas trees, Christmas-themed utensil covers, and wine bottle covers bearing tin soldier motifs to make your meal fancier.
You can also head to their website to place an online order and have the items delivered to your doorstep. Until the end of the year, you get free shipping if your order is VND700,000 (~USD30.44) or above.
Address: 39D Lý Quốc Sư Str., Hoàn Kiếm District, Hanoi
Opening hours: 9AM-10.30PM, Daily
Telephone: 02466506439 
Website
---
7. Mekong Quilts – local-flavored Christmas decorations
---

Image credit: Mekong Quilts
If the usual Christmas trees, wreath, and garlands are too mainstream for your taste, Mekong Quilts has got you covered with a series of products inspired by local culture.
Their Christmas trees, for example, are actually assembled from multiple bamboo pieces which you can fold up and put away once the festive season is over and reuse them for coming years.

Image credit: Mekong Quilts
Also grab a few chains of angel figurines wearing nón lá – the iconic Vietnamese cone hat – to decorate your walls with.
Mekong Quilts is run by Mekong Plus, a charity organization that strives to provide a better life for Vietnamese and Cambodian people living in secluded areas. As such, the store's profit goes to support these disadvantaged folks, which means your money spent here not only nets you some unique Christmas decorations, but also contributes to a good cause as well. After all, the spirit of Christmas is to spread love.
Online orders are available with nationwide delivery. Visit the store's website for more information.
Address: 13 Hàng Bạc Str., Hoàn Kiếm District, Hanoi
Opening hours: 11AM-6PM, Daily
Telephone: 02439264831
Website
---
8. GấuPu Kids – Christmas costumes for your kids
---

Image credit: GấuPu Kids
Christmas decorations don't necessarily have to stop at ornaments. At GấuPu Kids, you'll find a myriad of kid-sized Christmas costumes to get your children into the spirit of the holiday season.
From Christmas trees to Santa Claus costumes, there is no shortage of options for your kids to pick from.

Image credit: GấuPu Kids
Besides Christmas clothing, there are also other costumes giving your little ones the chance to become Disney princesses or Marvel superheroes as they've probably always wanted to. Don't forget to save a few pictures of them in these costumes to show them when they get older.
For online orders, contact their Facebook page.
Address: 7 Nhà Chung Str., Hoàn Kiếm District, Hanoi
Opening hours: 9AM-9M, Daily
Telephone: 02422663666
Facebook
---
Places to buy Christmas decorations in Hanoi
---
It goes without saying that Christmas is a major celebration for Vietnam's Christian population, but for us average Vietnamese folks, it is also an occasion when we look forward to gathering with our loved ones and exchanging gifts, showing them how much they mean to us.
And before the big day, don't forget to drop by these 8 Christmas decoration shops in Hanoi for some cute ornaments to add to the festive atmosphere.
For more stories, check out:
---
Cover image adapted from Qua Truc Tuyen and Mekong Quilts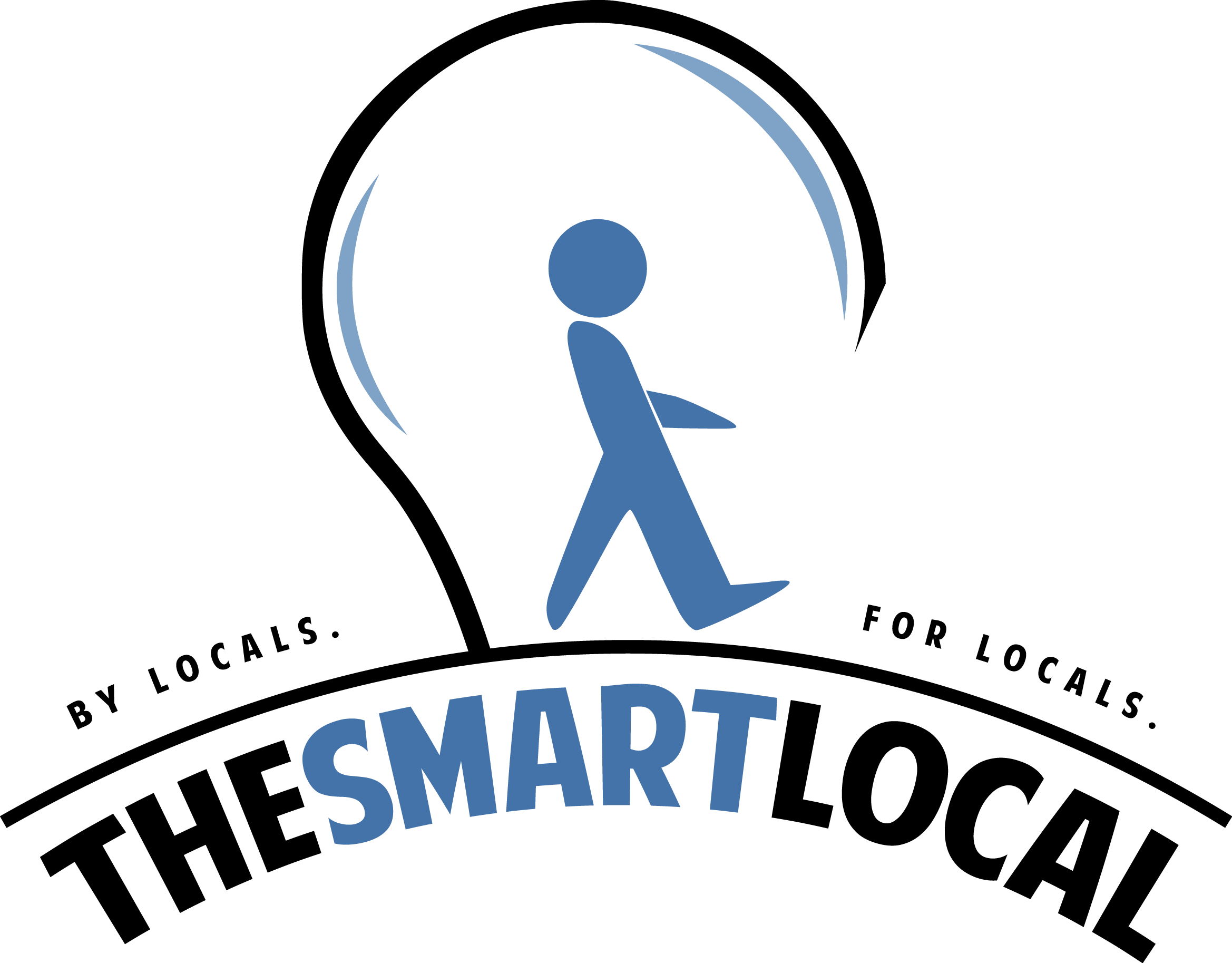 Drop us your email so you won't miss the latest news.