Patriotic marketing lessons from Trương Văn Bền
---
Today, those planning to open their own businesses tend to sign up for at least one marketing course so they can learn the basics of advertising and salesmanship. However, not everyone who pursues a formal education in marketing can become a successful marketer. Meanwhile, there are those whose talents and acumen totally make up for their lack of a marketing degree.
Such was the case for Trương Văn Bền (1883-1956), an entrepreneur from Saigon-Chợ Lớn and the manufacturer of the first made-in-Vietnam soap brand – Xà Bông Cô Ba. 
The information in this article is drawn from Sài Gòn Tạp Pín Lù (Everything Saigon) published in 1962 by Vương Hồng Sển, Những Phú Hộ Lừng Danh Nam Kỳ (The Luminaries Of Cochinchina) published in 1999 by Hứa Hoành, and the memoir of Trương Văn Bền kept by his grandson Philippe Trương.
---
Trương Văn Bền was a Vietnamese entrepreneur of Chinese ethnicity 
---

Image credit: Vietnamnet
Trương Văn Bền was born in Chợ Lớn, then-South Vietnam into a wealthy family of Fuzhounese origin. His ancestor, Trương Thuận Tri, was a general of the Ming Dynasty. In the late 17th century, the Trương family fled China's Qing Dynasty rule and took refuge in then-South Vietnam.   
Growing up, Mr Trương enjoyed Chinese and French education at local schools such as École Municipale de Cholon, Collège de My Tho, and Lycée Chasseloup-Laubat.
At age 18, Mr Trương joined his family-owned food ingredient business in Chợ Lớn. Overtime, his family business expanded and Mr Trương ventured into other investments. 

His family
Image credit: Zing News
To diversify his business portfolio, he opened an oil factory in Thủ Đức in 1905, using equipment imported from the US and France. He also opened two rice grinding factories, one in Chợ Lớn and another in Rạch Cát.
Of all his investments, Mr Trương's oil business flourished the most. Therefore, he opened one more factory called Huilerie de Cho Lon, where a variety of oil products such as cooking oil, salad oil, and industrial chemicals were made.
An observant and forward-thinking man, Mr Trương spotted the enormous potential of a homegrown ingredient that had been overlooked for a long time – coconuts. 

The factory of Xà Bông Cô Ba on 40 Rue de Cambodge, today Kim Biên Street in District 5
Image credit: Zing News
With this in mind, he invested heavily in manufacturing coconut oil, which played a significant role in the invention of Vietnam's first homegrown cosmetic brand.
---
The invention of Xà Bông Cô Ba
---

Trương Văn Bền also manufactured perfume and body cream under the name Cô Ba
Image credit: Đóng Gói Tri Thức
Back in the day, French-imported bar soaps were all the rage in Saigon. There were also local soap brands but they were all detergent soaps used to wash clothes. No Vietnamese soapmaker was adventurous enough to produce nourishing body soap.   
Hoping to learn the tricks of the trade, he paid many visits to French soap factories based in Vietnam. He also sent an engineer to Paris to learn how to make body soap.
After that, he began to establish a soap company called Savon Vietnam that manufactured body soap using coconut oil from Bến Tre – Vietnam's coconut kingdom.

Image credit: Đóng Gói Tri Thức
In 1932, Mr Trương released Xà Bông Cô Ba, or Savon Co Ba, roughly translated as Miss Ba Soap – Vietnam's first body soap brand. This endearing soap name evokes the image of a southern Vietnamese lady, and is also carved on the soap surface and in the packaging. Legend has it that Miss Ba was his wife, while some suggested that she was southern Vietnam's most beautiful woman in the beginning of the 20th century. 
In his memoir, Mr Trương explained the context for his choice of the name and logo for his soap. In the 1930s, patriotic movements against French colonial rule were taking place across the country and everyone was starting to feel a sense of national pride. Therefore, he wanted to appeal to consumer patriotism by choosing the name and the image of a Vietnamese lady for his soap brand.
The main ingredients that went into a Xà Bông Cô Ba bar soap included coconut oil which made up 72% of the product, lye, and fragrance.
Manufacturing a product is not easy, and leveraging it to enter a market is even more challenging. 
---
Overcoming barriers to entry with patriotic marketing techniques
---

An advertisement of Xà Bông Cô Ba
Image credit: Zing News
In order to go head to head with French brands, Mr Trương had to come up with ingenious tactics. 
After launching his soaps into the market, Mr Trương realized that most retailers were not fond of products manufactured in Vietnam by Vietnamese companies, even when their prices were 25% lower compared to imported products. 
Angered by local retailers' indifference towards made-in-Vietnam products, he dispatched his employees to every department store in town pretending to ask for Xà Bông Cô Ba. If the store had the soap, these "actors" would buy them. 
In case the store didn't have Xà Bông Cô Ba, these people would reply with a suggestion, "Why don't you sell Vietnamese soap? It's much better than other soaps."
Encountering this experience almost daily, many department store owners got curious about this made-in-Vietnam soap called Xà Bông Cô Ba. They had to ask those fake customers for more details about this Vietnamese soap brand and where to source the soap.
Aside from word-of-mouth marketing, Mr Trương also organized marketing campaigns that involved arts and sports. 

He hired traditional opera troupes to compose songs about his soap
Image credit: Wikipedia
There was no TV back in the day, so live performances were the only opportunities to promote a product to the public. 
He employed traditional opera troupes to sing songs and recite poems about Vietnamese soap on the streets, as well as martial arts crews to promote the soap while performing kungfu. This enterprising man also sponsored many sports events and made football players wear shirts with Xà Bông Cô Ba logos.
The messages conveyed through these campaigns and print advertisements were consistent: Vietnamese should use made-in-Vietnam soaps.

A sign board on Hàm Nghi Street advertising Xà Bông Cô Ba
Image credit: Phụ Nữ Online
In other words, he did everything he could to promote Vietnamese soap, from competitive pricing to tapping into consumers' patriotism to make his brand more memorable.

Within a short time, Xà Bông Cô Ba started to grow in popularity and replace French-imported soaps in many Vietnamese households. They were also exported to Hong Kong, Laos, and Thailand. 
In 1943, when World War II was at its peak and there was a shortage of personal care products, Mr Trương's factories produced 1,500 tons of coconut oil and 600 tons of bar soap. For this reason, his business became one of the largest manufacturers of oil and soap in Indochina during that time. After 1954, French soaps lost popularity in Vietnam's market and Xà Bông Cô Ba were still around to compete with US-made soaps. 

Mr Trương and his wife, reportedly the inspiration behind the name and logo of Xà Bông Cô Ba
Image credit: Phụ Nữ Online
Aside from his successful career, Mr Trương was also widely revered as a patriotic entrepreneur. He was proactive in advocating for economic policies that protected the rights of local people, who were still governed under French rule back then. In 1939, he protested a colonial law that restricted the use of traditional medicines. 
In 1948, he left Vietnam and spent the rest of his life in Paris, where he became a member of the International Chamber of Commerce. His youngest son, Trương Khắc Cần, was at the helm of the family-owned soap business until 1975 and emigrated to France after that. 
In 1956, Mr Trương passed away in Paris at the age of 73. 
After three decades of success in Vietnam's cosmetic industry, Xà Bông Cô Ba gradually lost its popularity due to many external factors, such as the Vietnam War, the reformative period, and the emergence of new personal care products.
However, those hoping to get a nostalgic whiff of Saigon's old glamour contained in the 89-year-old recipe of Xà Bông Cô Ba can still find the soap in numerous supermarkets nowadays.  

The former manufacturing hub of Xà Bông Cô Ba on Kim Biên Street. Passers-by can still see the logo of the soap on the wall.
Image credit: Phụ Nữ Online
---
A master of patriotic marketing
---
Not only was Mr Trương an excellent entrepreneur even though he didn't attend business school, but he was also one of the very few manufacturers of his time who was able to exhibit Vietnamese pride in his products. 
Because of his extraordinary efforts, he was able to navigate the tricky waters with his patriotic marketing techniques, turn the tables, and make a made-in-Vietnam soap brand a household item. 
Trương Văn Bền's enterprising spirit and pride in his heritage have made him one of Vietnam's most respected entrepreneurs and a marketing legend until today. 
Also check out:
---
Cover image adapted from: Đóng Gói Tri Thức and Zing News 
Enjoying The Smart Local Vietnam? Follow us on Facebook, Telegram, Instagram, and LinkedIn for more stories like this. If you have a story to share, email us at pressvn@thesmartlocal.com.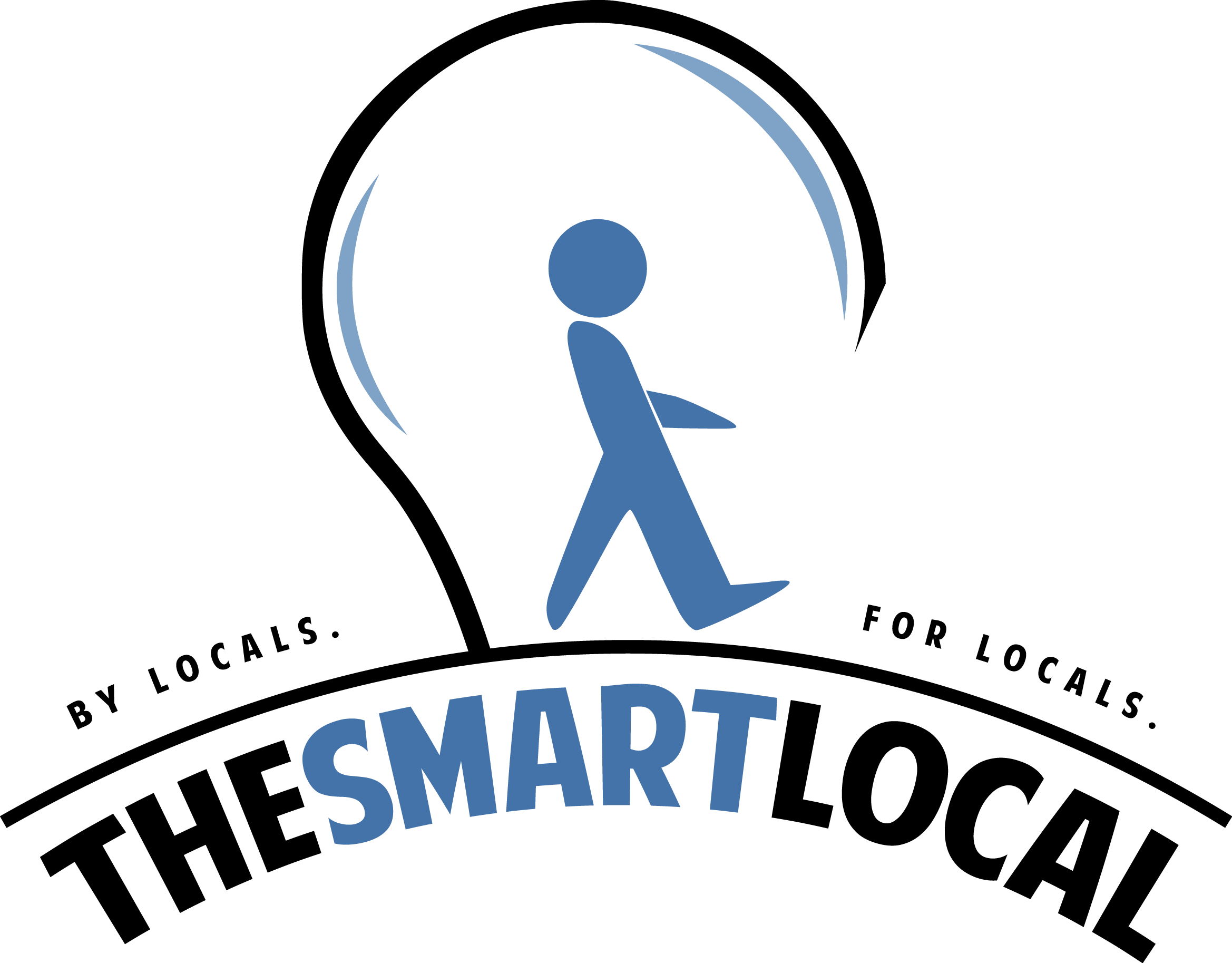 Drop us your email so you won't miss the latest news.