Things to do at the History Museum of Hồ Chí Minh City (Bảo tàng Lịch sử Thành phố Hồ Chí Minh)
---
The History Museum of Hồ Chí Minh City is one of the oldest and most remarkable museums in southern Vietnam. This is a must-see for any history buff who wants to explore Vietnam's past. 
In this museum, you can find a huge number of artefacts from different areas and cultures. In this article, we will list out 7 interesting things to do in the History Museum of Hồ Chí Minh City (Bảo tàng Lịch sử Thành phố Hồ Chí Minh) for your reference.
---
1. Appreciate the building and its gardens
---

Musée Blanchard de la Brosse in 1953 as seen from Saigon Zoo
Image credit: manhhai
Just like Hồ Chí Minh City Fine Arts Museum and the Museum of Hồ Chí Minh City, the History Museum of Hồ Chí Minh City is located in a historical building. In fact, the building will give you a sense of how the French combine their colonial architecture with Vietnamese decorative motifs to create an Indochinese-style impression.
Back in 1926, the construction of this building started on part of a large garden (which is now Sài Gòn Zoo) based on the design of Auguste Delaval. In 1929, the museum was open to the public by the name of Musée Blanchard de la Brosse.

The aerial view of the History Museum of Hồ Chí Minh City.
Image credit: The History Museum of HCMC
Situated on an area of 6,057 square metres, the current museum consists of two blocks. The original one in the front is an octagonal tower connecting two symmetrical wings.

At the back is a U-shape block added in 1970. This newer extension was designed by architect Nguyễn Bá Lăng, who also got involved in the reconstruction of the One-pillar Pagoda in Hanoi and the extension of the Chăm Museum in Danang.
---
2. Admire Vietnamese national treasures
---

Many statues from ancient cultures such as Óc Eo and Champa are exhibited in this museum.
Image credit: The History Museum of HCMC
The History Museum of Hồ Chí Minh City currently houses about 40,000 artefacts categorised into many collections. Noticeable among these artefacts are 12 statues of deities that were recognised as Vietnamese national treasures in 2013 and 2018.

While most national treasures in Vietnam are from feudal dynasties, those at this museum will help you understand more about the development of ancient cultures in the central and southern parts of the country.

Durga statue found in Óc Eo
Image credit: The History Museum of HCMC
Some of them are Hindu and Buddhist statues found in Óc Eo, An Giang Province, southwestern Vietnam. This area, also once known as Cattigara, used to be the capital of the Funan Kingdom from the 2nd to the 7th century. 
Apart from statues from Óc Eo culture, these national treasures also comprise statues from many archaeological sites in southern Central Vietnam. These statues dated from the 2nd to 17th centuries and belonged to the Champa culture.
Avalokitesvara statue belonging to Champa Culture
Image credit: The History Museum of HCMC
These national treasures are proof that ancient people in Central and Southern Vietnam not only acquired remarkable skills in the development of handicrafts but also had vibrant spiritual lives.
---
3. Explore interesting antique collections
---

Apart from permanent exhibitions, the museum often holds temporary exhibitions on specific themes, attracting lots of visitors throughout the year.
Image credit: VnExpress
The History Museum of Hồ Chí Minh City is also known for its special antique collections. If you are intrigued by Vietnamese feudal-era arts, the collection of metal antiques under Emperor Minh Mạng's reign is a great choice. The History Museum of Hồ Chí Minh City is among the few places in Vietnam where you can a close look at such priceless artefacts.

A pot in the collection of Emperor Minh Mạng's antiques
Image credit: The History Museum of HCMC
Originally, these metal containers were used in worship rituals. The artisans cleverly decorated each piece with intricate figures and inscribed them with symbols of the emperor's ruling ideology. 12 of these antiques are exhibited in the museum.

Dương Hà Collection includes many artefacts from various eras of Vietnamese history.
Image credit: The History Museum of HCMC
Two other signature collections of this museum are those of Dương Hà family and Vương Hồng Sển. The Dương Hà collection was gathered by Professor Dương Minh Thới and his wife, Mrs Hà Thị Ngọc. The two had spent the 1930s and the 1940s gathering a wide variety of antiques in southern Vietnam.

The ceramic dish Khánh xuân thị tả (慶春侍左) in Vương Hồng Sển's collection. As an antique expert, he has contributed greatly to the age estimation technique for ceramic antiques.
Image credit: The History Museum of HCMC
As for Vương Hồng Sển, he was not only an avid antique collector but also a respected scholar with profound knowledge about southern Vietnamese culture. Upon his death in 1996, all of his antiques were dedicated to the government for conservation and education.
A number of them, mostly ceramic crockery made in Vietnam, France, Cambodia, Thailand, Japan, etc. from the 10th to 19th centuries, are exhibited in the History Museum of Hồ Chí Minh City.
---
4. Visit the Hùng Kings Temple in Saigon Zoo
---

The architecture of Hùng Kings Temple has been almost unchanged for more than a hundred years.
Image credit: Daaé/Wikimedia Commons
In addition to the main building, the History Museum of Hồ Chí Minh City also has another fascinating building – the Hùng Kings Temple in the Saigon Zoo next door. In the Hùng Kings Temple, you can have a glimpse at how the Vietnamese worship their historical heroes as well as study an example of traditional eastern architecture right in the city centre.

This building was constructed by the French in 1926 as a place to commemorate their martyrs in the First World War. When the French left Vietnam in 1954, the new government turned it into a temple to worship the Hùng Kings as well as other Vietnamese heroes such as Trần Hưng Đạo, who defeated the Mongols three times in 1258, 1285, and 1288, and Lê Văn Duyệt, known for his achievements in restoring southern Vietnam after the Nguyễn – Tây Sơn conflict (1771-1802).
In contrast to the Indochinese style of the nearby museum building, the temple is distinctive for its Eastern style with numerous colourful intricate inscriptions of mythical animals and layered curved roofs.

The bronze elephant statue is a favourite spot for many visitors coming to the museum and the zoo.
Image credit: Bùi Thụy Đào Nguyên/Wikimedia Commons
In the temple, you can take a look at two bronze drums dated around 2,500 years ago. On one side of the temple is a three-tonne bronze elephant statue. This was a gift from King Rama VII of Siam on his visit to Indochina in 1930.
---
5. Enjoy a water-puppetry show
---

A water puppetry scene depicting people fishing on the paddy fields
Image credit: The History Museum of HCMC
The History Museum of Hồ Chí Minh City does not only have exhibitions. Many cultural events often take place here. In particular, you can enjoy water-puppetry shows, a unique traditional art of the Vietnamese.
First mentioned during the Lý Dynasty (1009-1225), water-puppetry was usually performed on flooded fields on special occasions. The recurrent themes of water-puppetry performances are Vietnamese fairy tales and daily scenes.
Water-puppetry shows at the History Museum of Hồ Chí Minh City take place at 10.30 AM every weekday. On weekends, one more performance is added at 2.30 PM. The ticket price is VND70,000 (~USD3) per adult and VND 20,000 (~USD0.88) per child.
---
6. Take selfies with the giant cannons
---

As seen in this picture, the French cannons are much bigger but less decorative than their Vietnamese counterparts also located in the same area.
Image credit: VnExpress
The yard of the museum is the exhibition site of its cannon collection. In this area, you can find 13 cannons, relics from the 18th and 19th centuries, of various sizes. 
These weapons are great relics to give you a clearer image of the military power of the French and Vietnamese forces during their first encounters in the mid-19th century. They are also helpful if you want to take some impressive selfies for your trip.
The four biggest were used by the French during their attack on the city in 1859. Despite their simple design, they were far more powerful than those of the Nguyễn Dynasty. In contrast, the Vietnamese-made cannons here are intricately made with decorative details such as inscriptions and patterns.
---
7. See a mummy of a noblewoman
---

For the locals, the mummy of Xóm Cải is a valuable addition to the picture of Sài Gòn in the past.
Image credit: Daaé/Wikimedia Commons
In 1994, when replanning the area of Xóm Cải, Ward 8, District 5, the officials and local people accidentally discovered an old tomb that looked more sophisticated than the adjacent ones. Having excavated the tomb, the archaeologists were in awe with what they found – a mummy. 
The mummy was brought then brought to the Univerisity of Medicine and Pharmacy at Hồ Chí Minh City to study, then sent to The History Museum of Hồ Chí Minh City to be preserved. The public often refers to it as the Mummy of Xóm Cải.
Based on the way the body was mummified as well as belongings in the coffin, the archaeologist claims that this mummy was the body of a privileged woman named Nguyễn Thị Hiệu – presumably a relative to Gia Long – the founding emperor of the Nguyễn Dynasty.
Currently, the mummy is kept in a glass box in Room 15 of the museum. Every three months, experts from the University of Medicine and Pharmacy at Hồ Chí Minh City will come over to assess the status of the mummy.
---
The History Museum of Hồ Chí Minh City
---
Whether you are Vietnamese or not, a tour around this museum will deepen your understanding of the land and people of this country. 
This is thanks to its many interesting collections and unique artefacts of a variety that you can hardly find in any other museum in Vietnam.
Address: 2 Nguyễn Bỉnh Khiêm Street, Bến Nghé Ward, District 1, Hồ Chí Minh City
Opening hours: 8AM – 11.30AM; 1PM – 5PM (Daily)
Telephone: 0283 8290 268
Visiting fee: VND30,000 (USD1.32)/ticket, free tickets for children under 6 years of age, 50% discount for children from 6 to 16 years old, adults over 60 years old, and students with ID.

Website
Also check out:
---
Cover image adapted from The History Museum of HCMC, VnExpress and Jacklee/Wikimedia Commons.
Enjoying The Smart Local Vietnam? Follow us on Facebook, Telegram, Instagram, and LinkedIn for more stories like this. If you have a story to share, email us at pressvn@thesmartlocal.com.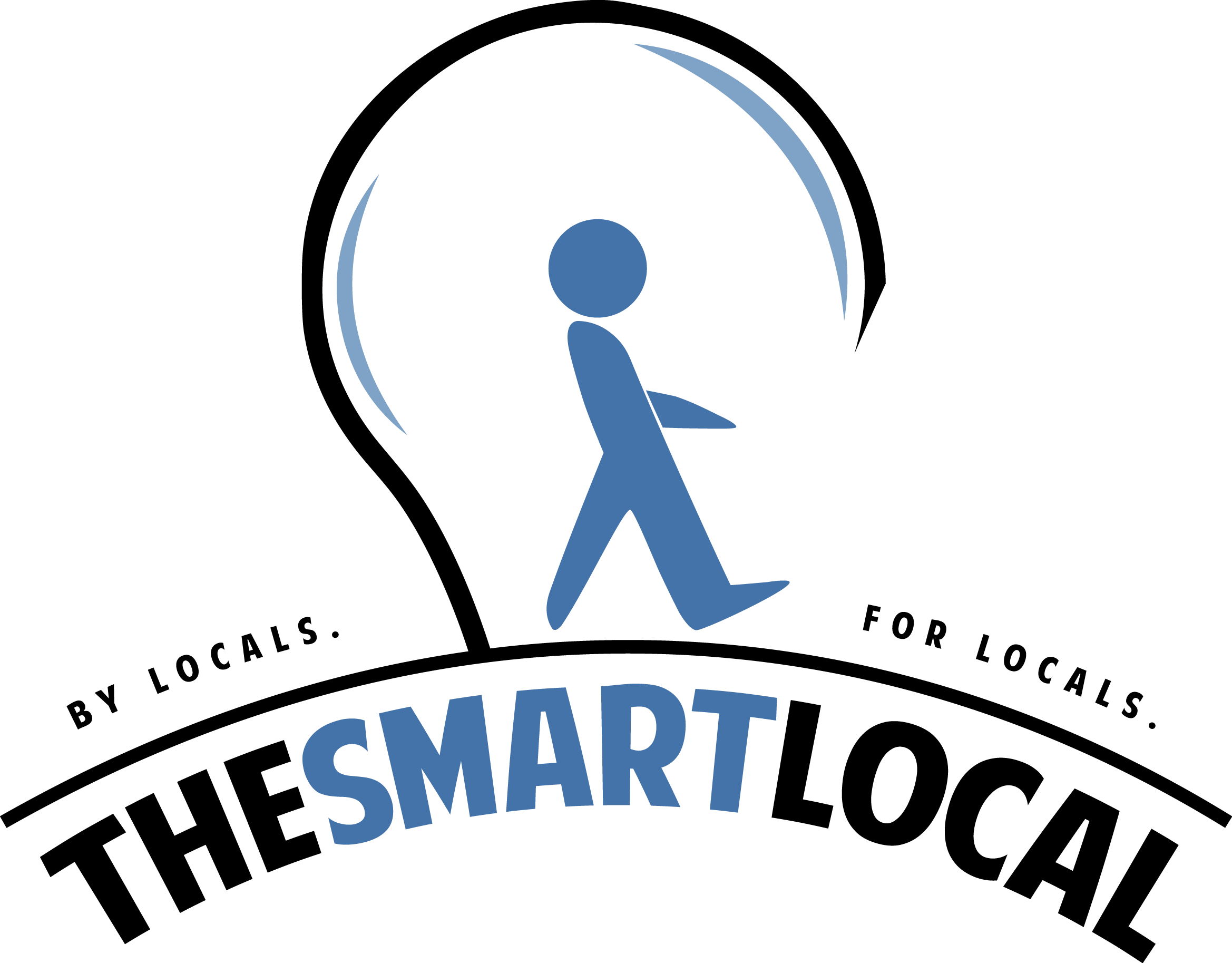 Drop us your email so you won't miss the latest news.