Ho Chi Minh City Fine Arts Museum, the mansion of Hui Bon Hoa
---
No trip to Saigon is completed without a visit to Ho Chi Minh City Fine Arts Museum, a colonial-era architecture that still retains much of its original, stately grandeur.
This used to be the residence of property tycoon Hui Bon Hoa, one of the richest men in Indochina in the late 19th and early 20th century. After 1975, the government converted the mansion into a museum, where over 21,000 artworks and craft items are now exhibited.
Whether you're a fine art aficionado or a history buff, this century-old museum will fascinate you to no end. It's no surprise that former US President Bill Clinton paid a visit to the museum during his first visit to Vietnam in November 2000.
Without further ado, let's take a look at one of Saigon's most beautiful architectural sites among the few historical heritage buildings that are still standing.
---
Prime location right across from the iconic Bến Thành Market
---

Image adapted from: VnExpress
Situated on 97 Phó Đức Chính Street, it faces Quách Thị Trang Roundabout and is right across the Bến Thành Market – every tourist's shopping paradise. The compound, however, also fronts three streets – Phó Đức Chính, Nguyễn Thái Bình, and Lê Thị Hồng Gấm in District 1.
Built in 1929 and completed in 1934, Ho Chi Minh City Fine Arts Museum used to be the residence of the Hui Bon Hoa family and their real estate office. 

Image credit: @manhluat.jpeg
The main gates of the museum open to an estate that measures 4,000 square meters, on which three opulent mansions sit. Most first-time visitors can't help but be impressed with the magnificence of this property. 
The grandest mansion on this site was formerly known as the Thang Hung Mansion, and is home to a wide collection of modern arts and the main exhibition venue. In this article, we'll delve mainly into this venue, which is perched on the north side of the compound. 
Remember that you can't use a digital camera here to take photos or record videos. If you intend to do so for work purposes, please contact the museum management in advance. 
---
A spectacular fusion between art nouveau and Asian elements
---

Image credit: Thể Thao Văn Hóa
The Thang Hung Mansion's yellow, decorative architecture is an awe-inspiring fusion between splendid art nouveau and traditional Asian elements. 
Featuring a U-shaped, 3-level concrete structure with a rectangular courtyard in the back, the abundance of floral-patterned Corinthian columns and stained glass that graces the arched doorways and corridors give the structure a sophisticated, European charm.  

Image adapted from: VnExpress
Overhanging the building's elaborately fashioned vaulted eaves and Rococo-style wrought-iron balconies is a traditional Asian tiled roof adorned with ceramic motifs, broad eaves, and decadent facades.

Image adapted from: VnExpress
The roof also has a rooster weathervane, which is one of the world's oldest decorative ornaments often found on the domes of Catholic churches all over the world. In Biblical terms, this emblem symbolizes Peter's betrayal of Jesus, which took place when a rooster crowed. Hui Bon Hoa's family were reportedly devout Catholics, so this might explain why they put a rooster weathervane up there.

Image credit: @bethoang
The deck is adorned with stone balustrade stairs that lead to an arched doorway ornamented with wrought-iron patterns that form the letters "HBH", short for "Hui Bon Hoa."

Image credit: @mahmaddievibes

As you walk through the door, you'll enter a decadent grand hall decked out with Italian porcelain tiled floors, a high ceiling, and elegant archways leading to the corridors and other rooms. The walls are painted in cream white and faded yellow to create a sense of coolness amid the 24/7 hot climate of Saigon. 

Image credit: @tmtgon

In front of you is a beautiful staircase and an old-fashioned elevator that's still working, though not available to visitors.

Before walking up the staircase, let's linger on the ground floor for a while and take a tour around its exhibition venue. 
---
A broad collection of Vietnamese arts and crafts 
---

Image adapted from: Hoa Thai

The ground floor of the Thang Hung Mansion used to be the office of the Hui-Bon-Hoa real estate company. Today, its galleries are devoted to showcasing a wide range of modern artworks from 1975 onwards, from silk paintings to lacquerware to wood crafts.
A majority of these paintings and lacquerware are created by southern artists such as Đoàn Văn Nguyên, Đỗ Duy Tuấn, and Lê Thánh Thư. 

Image credit: @itslongbui
For modern art works and a rare collection of antiques that predate 1975, ascend to the upper floors.
Here, you'll find a wide selection of works such as sculptures in stone, ceramics, wood, and bronze, paintings, and drawings.

Image credit: @vophungnhi
For example, you'll be fascinated by hundreds of artifacts that date back to an old civilization in the Mekong Delta called Văn Hóa Óc Eo from the 2nd to the 6th century. 
Judging from the excavated objects, we can tell that the Óc Eo people were skilled in making jewelry and coins out of copper, gold, and silver. 

Image credit: Báo Tin Tức
Those looking for the masterpieces of renowned painter Nguyễn Gia Trí (1908-1993), a pioneer in using lacquerware technique in painting, can also find many of his works here. 
For a glimpse of what art was like during the time of South Vietnam (1955-1975), check out the old works done by masters Nguyễn Trung and Hồ Hữu Thử. Through their paintings, you'll find that the art culture of the west, such as abstract expressionism, heavily influenced the local artists of this time.

Vườn xuân Bắc Trung Nam by Nguyễn Gia Trí
Image credit: @anhdang___
Of all these artistic treasures, the most famous of them is probably a painting called Vườn xuân Bắc Trung Nam (Spring Garden in the North-South-Middle) of the renowned painter and master of lacquerware Nguyễn Gia Trí. This painting was acquired by the museum's management for USD100,000 in 1991.

Image credit: @thlinh96
For an insta-worthy picture that captures much of the Thang Hung Mansion's spectacular architecture in the background, navigate the narrow corridors to an airy overpass that connects two wings of the mansion. From this spot, you can also enjoy great views of the yard and the surrounding area. 
As you descend to the ground floor, look to your left. Next to the elevator is a staircase that goes down and leads you to the backyard, as well as the rear entrance.
At this gorgeous arch entrance that looks like the Arc de Triomphe in Paris, you'll stumble on a marble plaque that lists the names of the masters of this estate – Hui Bon Hoa's sons. 
A number of pre-1975 bronze statues of famous local figures, such as Quách Đàm, a renowned Vietnamese-Chinese businessman, and Trương Vĩnh Kỳ, a legendary scholar, are also displayed in the yard.

Statue of Trương Vĩnh Kỳ in the yard
During weekends, students often gather here for drawing lessons and art workshops. 
After exiting the mansion, walk to the south of the compound and you'll find two smaller mansions in white, which used to be the private residences of Hui Bon Hoa's sons. Many years have passed and these estates have been refurbished, but they still retain their original architectural elements. 

Image credit:@mot_phut_dalat
You can go inside for a look at several collections of antiquities, such as the Champa artifacts that trace back to the 7th century.
At this point, you might realize that there's too much to see and explore in this gigantic art space. Truth be told, local visitors always come back for more. 
---
Historical mansion with an urban legend 
---
Not only will a trip to Ho Chi Minh City Fine Arts Museum educate you about Vietnam's history and heritage, but it'll also inspire you to discover more about our people's ways of life through various periods. 
However, if your instincts tell you that there's more about this place than just a remarkable architecture and an incredible collection of artwork, you're right. 
This museum is also home to one of Saigon's most famous urban legends called The Ghost of the Hứa family, which we'll bring you in detail in our next feature. 
Admission fee: VND30,000 (~USD1.32)
Address: 97 Phó Đức Chính, District 1, Ho Chi Minh City
Opening hours: 9AM-5PM, Daily
Telephone: 028 3829 4441
Also check out:
---
Cover image adapted from: Le Chris
Enjoying The Smart Local Vietnam? Follow us on Facebook, Telegram, Instagram, and LinkedIn for more stories like this. If you have a story to share, email us at pressvn@thesmartlocal.com.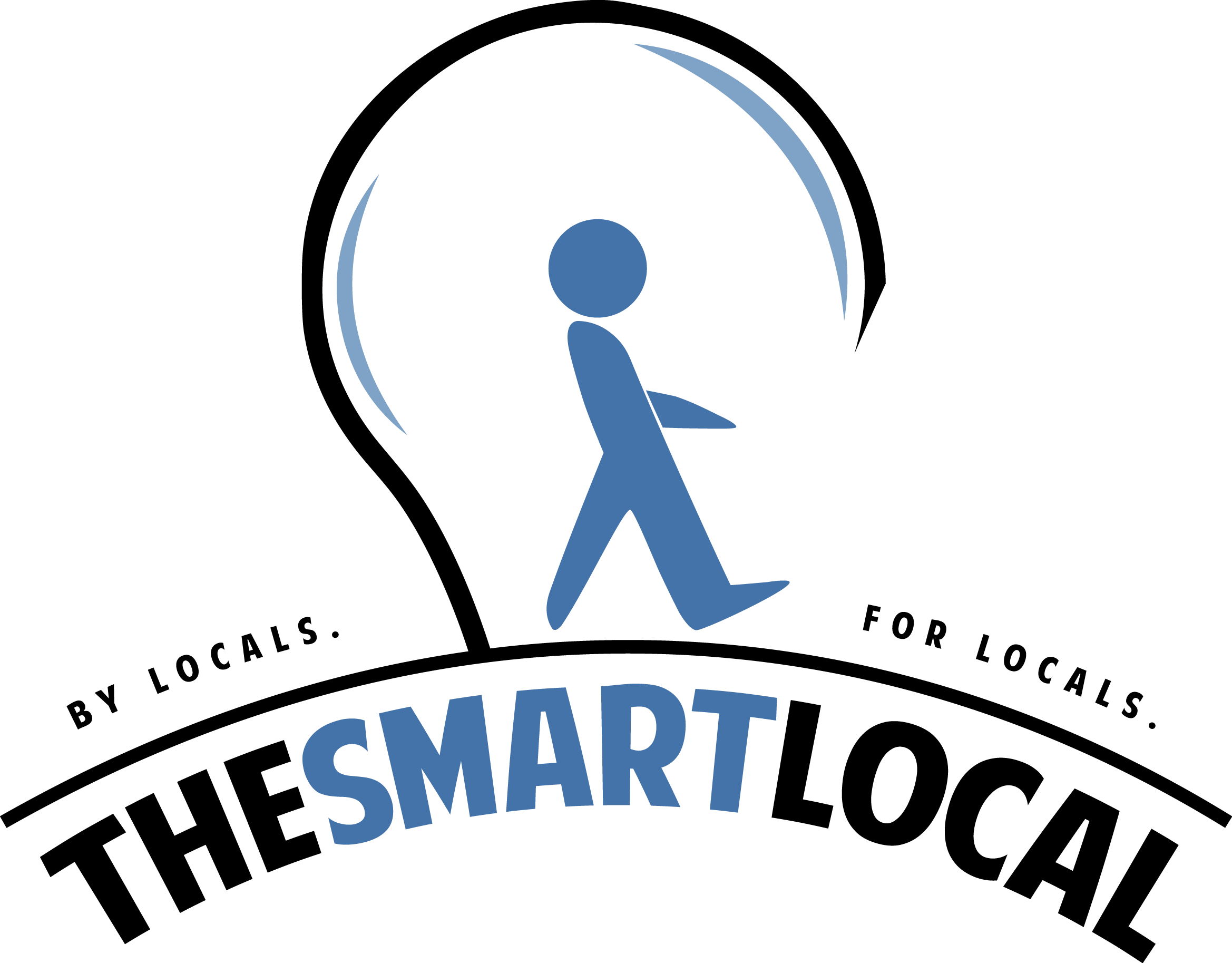 Drop us your email so you won't miss the latest news.