Vietnam's one and only fish sauce museum in Phan Thiết
---
Fish sauce (nước mắm), basically a salty sauce with the aroma of fish, is the hallmark of Vietnamese cooking. It's a dipping sauce that you'll find in every Vietnamese kitchen or restaurant across the world.
Fish sauce has a complex, savory taste that can blend well with any food, from simple fried rice to extravagant hotpots. On top of that, it's tied to 300 years of history that dates back to the time of Champa Kingdom and a rich culture unbeknownst to many.
With this in mind, Dr Trần Ngọc Dũng, a Vietnamese-American, saw it necessary to build a museum where the stories of fish sauce are told. 
---
Làng Chài Xưa Fish Sauce Museum in Phan Thiết
---

Image credit: Bảo tàng nước mắm Làng Chài Xưa

The capital of Bình Thuận, a province on the southeast coast of Vietnam, Phan Thiết City is believed to be the birthplace of fish sauce and the largest exporting hub of this national treasure. For a very long time, Phan Thiết has been synonymous with Vietnamese fish sauce. 
For this reason, Dr Trần decided to build a fish sauce museum here.
Opened in 2018, Làng Chài Xưa is Vietnam's first fish sauce museum. It's built with contemporary architecture, measuring 2,000 square meters, and steeped in warm light.

Image credit: Bảo tàng nước mắm Làng Chài Xưa
---
Watch the history of fish sauce unfold in a modern setting
---

Image credit: Bảo tàng nước mắm Làng Chài Xưa
Explore fourteen rooms of different themes, starting by time travelling to the fishing town of Phan Thiết 300 years ago – through life-sized replicas of vernacular bamboo houses and ancient temples.

Image credit: Bảo tàng nước mắm Làng Chài Xưa

Prior to 1693, Phan Thiết, formerly Mang Thit, was a part of the Champa Kingdom and had yet to be occupied by Vietnamese people.

It was the Cham people who learned to ferment fish and make sauce from it from Roman traders.

Image credit: Bảo tàng nước mắm Làng Chài Xưa
When Vietnamese people came to the area, they commercialized fish sauce by storing it in ceramic barrels and selling it across the country. The man who kickstarted and popularized this business activity was Trần Gia Hòa, born in 1872 and later known as the Lord of Fish Sauce. 

Lord of fish sauce Trần Gia Hòa
Image credit: Nước Mắm Tĩn
Because of his accomplishment in popularizing fish sauce, he was awarded and made a court mandarin. 
His initiative also paved the way for the expansion of the local fish sauce manufacturing business and created work for many villagers. 
To give visitors a clearer picture of the way of life in local fishing villages here, the staff members dress in traditional outfits and demonstrate fish net making and other activities. 

Image credit: Bảo tàng nước mắm Làng Chài Xưa
If you wonder whether you'll smell fishy after your trip here, rest assured that you won't. All of the fish sauce here is stored in tightly sealed wooden barrels, so you will hardly smell anything fishy in the air.

Image credit: Bảo tàng nước mắm Làng Chài Xưa
There's a big screen in the museum that streams the process of making fish sauce based on recipes that date back to 300 years ago. If you want to find how much blood, sweat, and tears are put into each drop of fish sauce, you should sit down and watch the 7-minute documentary. 

Image credit: Bảo tàng nước mắm Làng Chài Xưa
No trip to Phan Thiết is complete without a taste of the freshest and finest fish sauce. At the museum, you'll have the chance to sample mắm Tĩn – a traditional fish sauce made from the 300-year-old recipe authored by the Lord of Fish Sauce himself. Tasting original fish sauce before it ever goes into a bottle is an experience that not many people get to have. 
Visitors can also learn the ancient and very local way of discerning the quality of fish sauce by using rice. According to this method, you drop a grain of rice into a bowl of fish sauce. If it floats, it means that the sauce is rich in protein and authentic. If it sinks to the bottom of the bowl, it means that the fish protein level is not as high.
To bring home the flavors of Phan Thiết, you can even buy gourmet products such as anchovy fish sauce made from the recipes of Trần Gia Hòa.
---
Artifacts from a bygone era
---

Image credit: Bảo tàng nước mắm Làng Chài Xưa
Aside from fish sauce, the museum is also home to numerous historical artifacts that date back to three centuries ago. 
Admirers of the Cham people's history will be thrilled to find a Kut statue, a funerary art in the lost kingdom's culture, that dates back to the 15th century. According to the old Champa customs, a person belonging to the highest echelon of a society such as an emperor or a mandarin would have their spirit transferred into a Kut statue after their death.

Image credit: Bảo tàng nước mắm Làng Chài Xưa
Award tablets given to local fishermen by the Nguyễn-dynasty emperors that date back to the 1800s are also on display.
The first tablet was given by Emperor Đồng Khánh to the residents of Hòa An who came here all the way from Tonkin to build a fishing village and start a new life. 
The second award was from Emperor Khải Định to commemorate the heroic deeds of The Lord of South Sea, a local whale that saved the lives of many drowning fishermen.

Image credit: Bảo tàng nước mắm Làng Chài Xưa
As you keep exploring, you'll chance upon a collection of vinyl records dating back to the 1950s as well as antique record players. What's more, you can pick a record of your preference and play it for a memorable audio experience.
---
Treat yourself to a spectacular light and sound show 
---

Image credit: Bảo tàng nước mắm Làng Chài Xưa
To take your visit up a notch, you can check out the Fishermen Show inside the museum for a visual feat. The Fishermen Show features contemporary dance performances that take you through the history and culture of Phan Thiết's fishing villages.
The famous legend of a whale skeleton that drifted to the village shore and which was later worshipped at a local temple is also recreated on the 4-storied stage. 

Image credit: Bảo tàng nước mắm Làng Chài Xưa
Coupled with visual and sound effects such as a LED screen, sand dunes, and the sound of the ocean crashing on the shores, the Fishermen Show will awaken all your senses and end your museum journey on a high note. 
Performance tickets range from VND300,000-VND500,000 (~USD13.18-USD21.96).
---
The fish sauce museum offers an interesting and unforgettable experience

---
Whether you're looking for a gastronomic experience that's both Insta-worthy and educational, or simply on a hunt for quality fish sauce to grace your kitchen, this fish sauce museum has got you covered.  
With the comprehensive and well-thought-out displays of traditional fish sauce as well as historical and cultural treasures, Làng Chài Xưa will give visitors an interesting and unforgettable experience.
Admission fee: VND100,000 (~USD4.39)
Address: 360 Nguyễn Thông, Phú Hài, Phan Thiết
Opening hours: 9AM-6PM, Daily
Telephone: 090 1111 666
Also check out:
---
Cover image adapted from: Bảo tàng nước mắm Làng Chài Xưa
Enjoying The Smart Local Vietnam? Follow us on Facebook, Telegram, Instagram, and LinkedIn for more stories like this. If you have a story to share, email us at pressvn@thesmartlocal.com.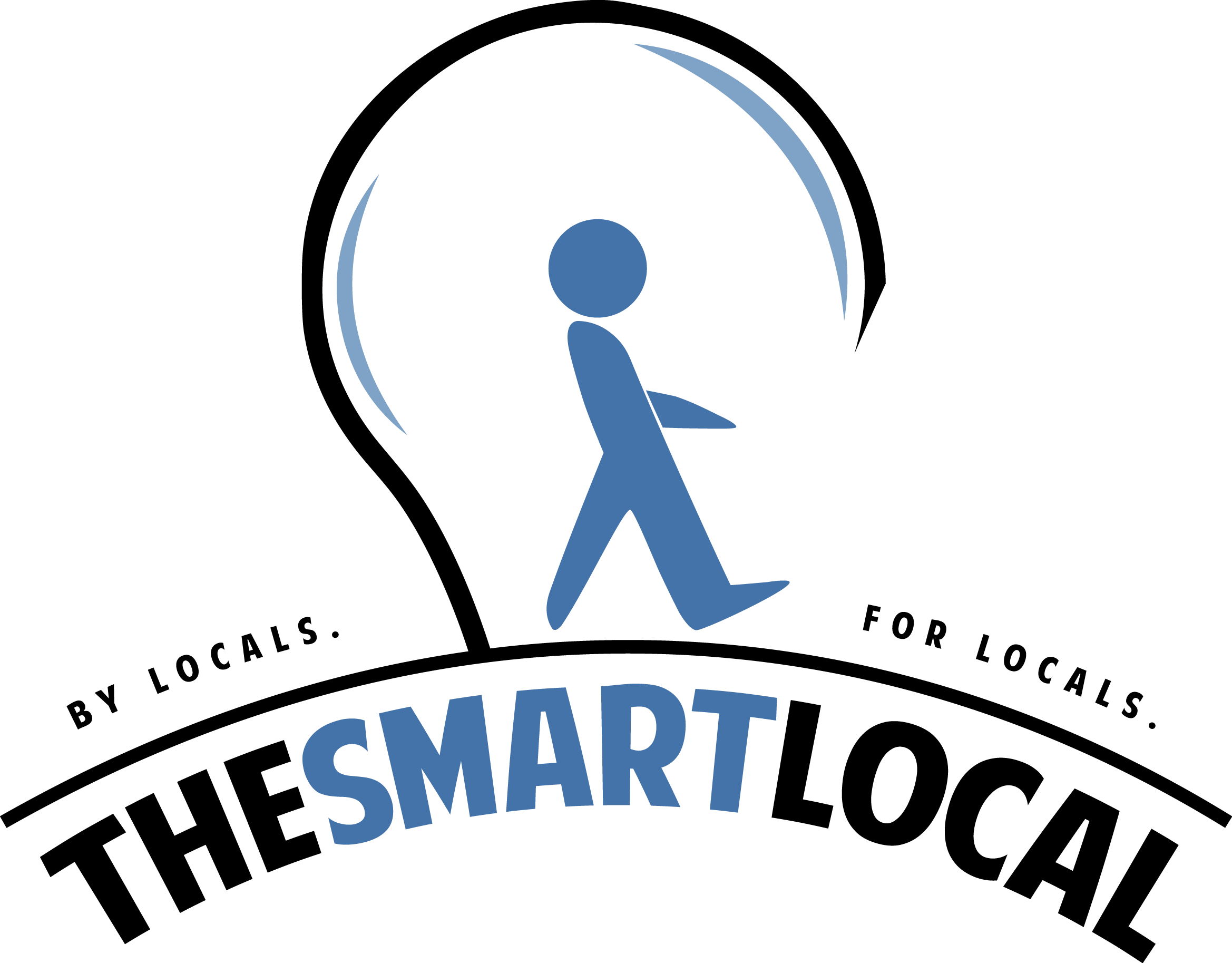 Drop us your email so you won't miss the latest news.