The life of Alexandre Yersin
---
During French colonization of Vietnam, which began in 1867 and lasted for about 80 years, countless Frenchmen came to Vietnam to carry out what they called "The Civilizing Mission".
While French influence in educational and medical fields grew exponentially during this era, many patriotic protests and revolutionary wars also took place. Resentment for colonialism was palpable among local citizens, but so was respect for honorable Frenchmen who made significant contributions to our country.
One of them was Alexandre Yersin (1863-1943), a world-famous scientist widely revered and loved by Vietnamese people.
The information in this article is drawn from the documentary Ngài Yersin Vĩ Đại (Yersin The Great) by Vitascope Independent Film & Video Productions GmbH and published on VTV channel in 2014.
---
Alexandre Yersin went to Indochina to do medical mission work
---

Image credit: Yersin Edu

Born on 22th September 1863 in Lavaux, Switzerland, Alexandre Yersin was of French descent. His ancestors were the Huguenots, a group of French Protestants who fled France to avoid persecution from the French Catholic government.
As a child, he loved to spend time alone in nature and collect insects. After graduating from high school, Yersin pursued medical study at Marburg University in Germany, and returned to Paris to work as a medical researcher at École Normale Supérieure.

His doctoral dissertation on the development of experimental tubercule won tremendous praise from his professors. In 1888, he took up French citizenship and worked at the Pasteur Institute alongside renowned microbiologist Robert Koch.
A devout Christian with a dream for medical mission work, Yersin set sail for Indochina at age 26. While working on the ship as a physician, Yersin learned essential navigation skills such as using compass bearings and reading maps. These would all be useful for his expeditions around the Indochinese region a few years later.

Nha Trang in the 20th century
Image credit: Nha Trang Rich
Upon arriving in Vietnam in 1891, he traversed from Saigon to Hải Phòng, before deciding to put down roots in Xóm Cồn, Nha Trang, an enchanting coastal town encompassed by mountains. He made friends with native people, and even managed to resolve conflicts between rival villages with his good command of Vietnamese language and understanding of the local culture.

Alexandre Yersin's expedition map
Image credit: Hội Ái Mộ Yersin Khánh Hòa
Passionate about expeditions and thirsty for knowledge, Yersin continued travelling extensively to find viable means of land transport between Saigon and the highlands. His year-long expeditions brought him to many parts of Vietnam, from the Mekong River to Kontum to Phú Quốc. From time to time, he'd find himself being attacked by bandits or wild animals. 
However, his strenuous explorations were not without rewards, as they led him to discover a place that later became Vietnam's most famous tourist city.
---
He discovered Da Lat in 1893
---

Image credit: Yersin Edu
In 1893, while travelling across the Central Highlands region, he found himself on the Lang Biang Plateau, home to mist-covered pine forests, mesmerizing waterfalls, and emerald lakes. Back then, this place was pretty much untouched wilderness and had been inhabited by a group of ethnic K'Ho people. 

Da Lat is renowned for its foggy morning, year-round chilly climate, and great diversity of landscapes.
Image credit: Zing News/Nguyễn Hiếu
He wrote in his diary entry dated 21st June 1893, "As I emerged from the pine woods, I was enthralled by the sight of a pristine plauteau that looks like an ocean of rising green waves. The vastness of Lang Biang woods weave into the northwest horizon, creating a magnificent tapestry."   

Da Lat in the mid-20th century
Image credit: Bill Robie/Cà Phê Mang Về
Plus, this place had a cool climate and mountainous terrain reminiscent of Switzerland, Yersin's hometown. Therefore, Yersin proposed to the French authorities the idea of developing the Lang Biang Plateau into a holiday destination, at the center of which is today the bustling city of Da Lat. 

Image credit: Wikipedia
Lycée Yersin, a French high school named after him in 1927, is today the Pedagogical College of Da Lat and one of Da Lat's most checked-in destinations. Yersin University is another educational establishment in Da Lat named after this great physician.
---
Groundbreaking medical achievements and humanitarian contributions
---

Image credit: Hội Ái Mộ Yersin Khánh Hòa

In 1894, Yersin was sent by the French government to Hong Kong to find a cure for an escalating bubonic plague there. 
Despite the opposition from both the British and Japanese in Hong Kong regarding Yersin's method of doing experiments, he found the pathogen that caused widespread deaths within a short amount of time. 
Yersin's groundbreaking discovery made him famous all over the world and the bubonic bacterium was thus named Yersinia Pestis.

The Pasteur Institute of Nha Trang
Image credit: Hội Ái Mộ Yersin Khánh Hòa
After successfully finding a cure for the disease, Yersin returned to Nha Trang to establish a medical laboratory, which is today The Pasteur Institute of Nha Trang. 
He bought a 500-hectare land near Suối Dầu, where he raised 600 sheeps, buffalos, and horses for medical studies. Around this time, Yersin studied a variety of illnesses commonly found in animals and helped make medicines available and affordable for all local people. The anti-plague serum manufactured in Yersin's horse farm helped cure hundreds of people infected with bubonic diseases in India and China. 

Alexandre Yersin's home in Nha Trang
Image credit: Lịch sử Việt Nam qua ảnh
To fund his own medical activities, he tried his hand in planting rubber trees, and used the harvest proceeds to support his laboratory. He also planted cinchona, which he brought from Africa to Vietnam, to produce quinine, a medication for malaria. Aside from extensive medical and agricultural work, he translated books and embarked on expeditions.
With the aim of advancing the local medicinal field, Yersin worked closely with medical researchers and physicians around Vietnam. 

École de Médecine de Hanoi was renamed École de Médecine de l'Indochine in 1914
Image credit: Hanoi Medical University

From 1902 to 1904, he helped establish and headmaster École de Médecine de Hanoi, today Hanoi Medical University and Vietnam's first medical school.

Image credit: Hanoi Medical University
After the school was up and running, he resigned from his post and returned to Nha Trang where he led a quiet and humble life. 

Image credit: Chạm Khánh Hòa
During this time, he discovered Hòn Bà, a mist-covered mountain 30KM from Nha Trang's city center, and built a wooden house up there. Today, Hòn Bà has become a national preserve and memorial site for Yersin.

Yersin's home on Hòn Bà
Image credit: Chạm Khánh Hòa
---
A benevolent physician loved by Vietnamese villagers
---

Yersin in his home on Hòn Bà
Image credit: Hội Ái Mộ Yersin Khánh Hòa

Seeing medical practice as a priesthood, Yersin gave poor villagers free treatment. He usually gave local children money to buy candies, streamed movies in his home for them to watch, and lent them magazines.
To help fishermen forecast weather for a safe voyage, he bought telescopes and studied atmospheric science. When there was a storm coming, he'd ask all villagers to come dwell in his home and provide them with groceries.
For this reason, he was greatly admired by local villagers, who affectionately addressed him as Ông Năm. 

Alexandre Yersin's funeral
Image credit: Vietnam National University
Yersin died in his home in Nha Trang on 1st March 1943. In his will, he expressed his wish to be buried beside Suối Dầu, a scenic stream in Nha Trang, and bequeathed all of his personal belongings to the Pasteur Institute of Nha Trang. Thousands of people across Nha Trang attended his funeral to pay him tribute. 

Alexandre Yersin's statue in Nha Trang
Image credit: VOV

After his death, his name was given to roads in Saigon, Hanoi, Nha Trang, and Da Lat and a part of the Pasteur Institute of Nha Trang became the Yersin Museum.
In commemoration of his 151th birthday in 2014, he was declared an honorary citizen of Vietnam.
---
The great legacy of Alexandre Yersin
---
Albeit a European man, Alexandre Yersin was one of those who changed the course of Vietnam's medical and geographic history with his relentless expeditions and radical ideas.
Aside from his countless medical contributions, his compassion and love for Vietnam also made him one of the most admired historical figures in the country until today. Humble and community-minded, Alexandre Yersin set a great example for medical practitioners today.
Also check out:
---
Cover image adapted from: Khoa Học TV
Enjoying The Smart Local Vietnam? Follow us on Facebook, Instagram, and LinkedIn for more stories like this.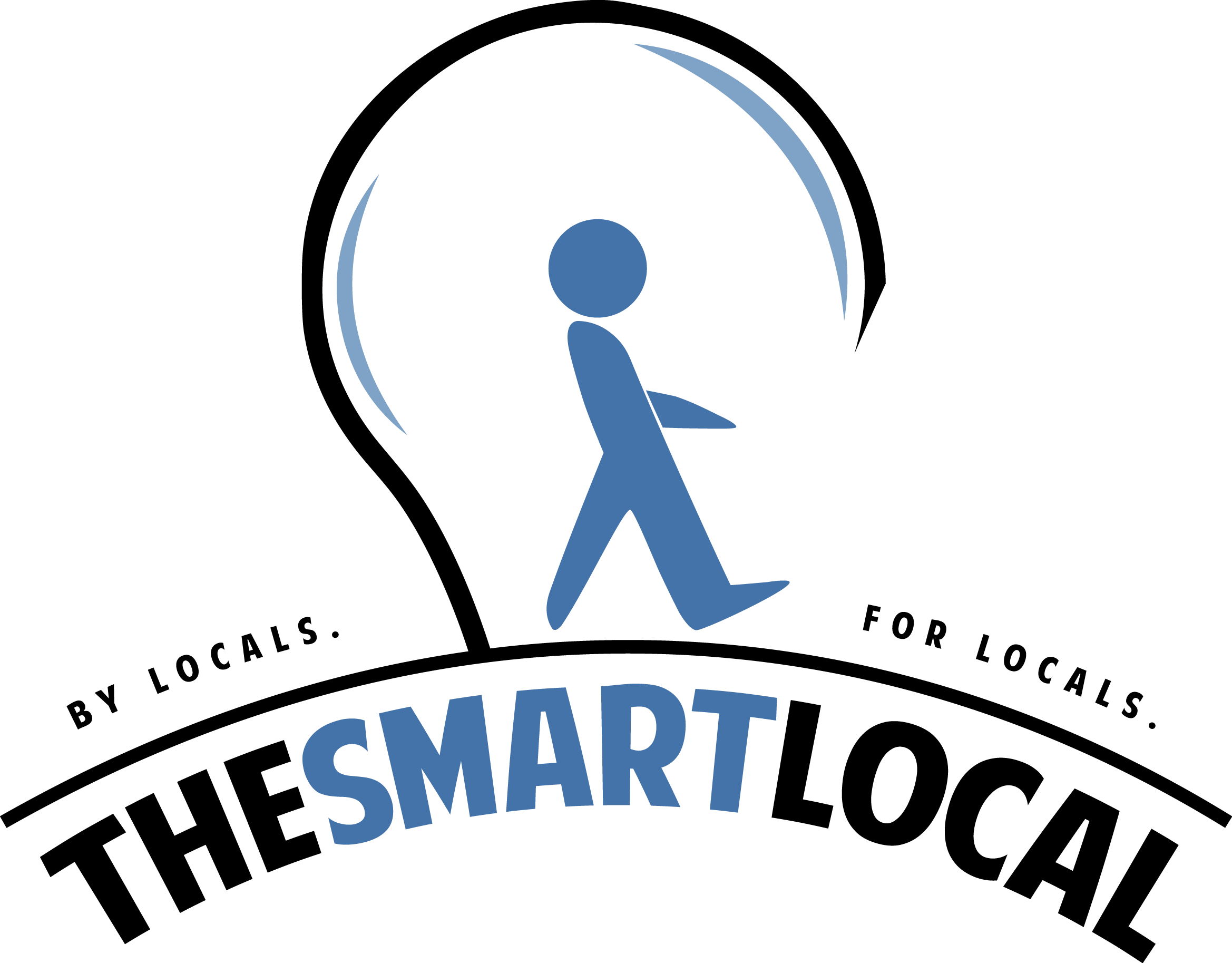 Drop us your email so you won't miss the latest news.