Scenic running trails in Ho Chi Minh City for runners of all levels
---
A typical day in Ho Chi Minh City may be hot and busy, but don't let that stop you from stretching your muscles on a breezy and refreshing run whenever you can. While finding a lush and spacious running trail in this populated city is like finding a pot of gold at the end of the rainbow, there are still some picturesque green spaces a stone's throw from the city center.

Therefore, put on your sunscreen and head to any of these running trails in Ho Chi Minh City for a calming view of nature to accompany you on your jog. All these running trails and facilities are free unless otherwise specified.
---
1. Sky Garden Street – tranquil space that looks straight out of a Korean movie
---
Home to a large Korean population, District 7 has plenty of serene, tree-lined roads that look straight out of Korean movies.
You can run on the spacious and breezy Sky Garden Street, a 1KM-long elevated deck connecting different apartment buildings of Sky Garden Residence. From this deck, you can enjoy great views of your lush surroundings or recharge in one of many quaint Korean-style cafés here. 
Dogs are also allowed in this area but must be kept on leash.
A run on the Sky Garden Street will bring you down to a quiet riverside residential neighborhood where you can extend your run.  
View this running trail on Google Maps.   
---
2. Hưng Gia Residence – reminiscent of Seoul's Garosu-gil street
---
For an up-close and personal glimpse into this Korean neighborhood, run down the Sky Garden Street and take to the inner streets of Hưng Gia Residence, which is built in the style of Garosu-gil street in Seoul.
Hưng Gia Residence comprises many small streets and lanes filled with tall trees, a labyrinth of Korean-style restaurants, libraries, and spas. 
You'll find a long lineup of taxis here at any time of the day, so don't hesitate to take a cab ride home if you're too exhausted to go home yourself after a strenuous run.
View this running trail on Google Maps. 
---
3. Crescent Lake – popular among night runners
---
Boasting a long stretch of well-tended trees lining tidy paved roads and grassy hills fit for breezy outdoor exercises, Crescent Lake in District 7 is a great spot for a long run.
You can begin your trail at Crescent Mall, which is District 7's largest shopping center and directly connected to the lake. After a 500-meter run, you'll reach the pedestrian Starlight Bridge, where you can enjoy widespread views of the entire Crescent Lake and its surroundings.

The Starlight Bridge with views over Crescent Lake and Crescent Mall
To extend your exercise, run towards the other end of the bridge where you'll find a spacious park dolloped with lotus ponds, hills, and well-shaded trails fit for running, hiking, road biking, and bird-watching. 
This spot is especially popular at night as it is close to Crescent Mall and plenty of lakeside cafes and restaurants, which open until 11PM. Don't worry if you can only do your run in the evening, since this area is filled with street cameras and known to be one of the safest areas in town.

Address: 101 Tôn Dật Tiên, Tân Phú Ward, District 7, HCMC
View this running trail on Google Maps.  
---
4. Sala Park – with a replica of Gardens By The Bay
---
If you have long wanted to visit Gardens By The Bay in Singapore but haven't got a chance to because of COVID-19 and quarantine requirements, you'll be delighted to find its miniature version right here in Saigon.

Decked out with a myriad of trees, lawns and waterfront paths, Sala Park makes a postcard-worthy running trail. 
While the trail here fits runners and joggers of all levels, you can add more challenges to your exercise by running up and down the viewing platform nearby. From his platform, you'll catch widespread views of the surrounding neighborhoods and an exhilarating lakeside breeze. 
After your run, treat yourself to delicious grub at one of many restaurants and cafes here. 
Address: Sala Đại Quang Minh, 10 Mai Chí Thọ Street, Thủ Thiêm, District 2, HCMC
Opening time: 8AM-10PM, Daily
View this running trail on Google Maps. 
---
5. Văn Thánh Park – with a swimming pool
---
Filled with towering coconut trees, red-brick houses behind bamboo fences, and exuberant fruit gardens, Văn Thánh Park looks straight out of the southern countryside.
Inside the park are replicas of traditional southern countryside houses, which make a unique backdrop for some Instagram-worthy pictures during your run.
You can do yoga or fly a kite on the vast lawn here, where you can savour the postcard-worthy sight of City Garden, one of the most beautiful modern buildings in the city.
After a sweaty run, you might want to unwind with an exhilarating float in the cool waters of a swimming pool here. Decked out with umbrellas and deck chairs, this is an ideal spot for sunbathing as well as a cardio workout. 
A ticket for adult swimmers on weekdays is VND70,000 (~USD3.02) and VND80,000 (~USD3.45) on weekends.
Address: 48/10 Điện Biên Phủ, Ward 22, Bình Thạnh District, HCMC
Opening hours: 7.30AM-9.00PM, Daily  
View this running trail on Google Maps.  
---
6. The Saigon Zoo and Botanical Gardens – a wonderland for nature enthusiasts
---
Established in 1865 and home to a plethora of plants and rare animals, The Saigon Zoo and Botanical Gardens is Vietnam's largest integrated zoo. 
Fitted with towering trees and scenic waterscapes, the Saigon Zoo trail makes you feel like you're running in the woods in Da Lat rather than in the heart of Saigon. There are also many well-trimmed lawns here, where you can do some yoga or stretches.
If you're here over the weekend, stay for a free circus show or unleash the child in you with the wide array of free games here. 
Address: No.2 Nguyen Binh Khiem, Ben Nghe Ward, District 1
Opening hours: Daily, 5AM-6AM for morning exercisers I 7AM-6.30PM for visitors
Admission fee: free for morning exercisers

View this running trail on Google Maps.  
---
7. Nhiêu Lộc – Thị Nghè Canal – 16KM waterfront running trail
---

Image adapted from: nghia vo hoang
For those training for marathons, check out the breezy and bustling Nhiêu Lộc – Thị Nghè Canal. This is a waterfront 10KM route flanked by Hòang Sa and Trường Sa roads, snaking through District 1, District 3, and Tân Bình District.

Image credit: @tranthanhlam_ 
While its length is ideal for a long run, some parts of the pavement are rough and you should watch out for bicycles and scooters.

Image credit: @tranphammytrang 
This canal is lined with a plethora of eateries, cafes, and recreational facilities where you can drop by to recharge before resuming your run.
View this running trail on Google Maps. 
---
8. Tao Đàn Park – outdoor gym where you can work out for free
---

Image credit: @saigonscenes

First opened in 1869, Tao Đàn Park features lush jogging trails lined with age-old trees and a free outdoor workout spot with a variety of basic gym equipment.
If you have no gym membership but still want to keep fit before or after your run, this is the right place to be. The park also has a children's playground, so you can bring your kids with you and have some fun with them after your run.


Image credit: @otthobot

Tao Đàn Park is only a 5-minute drive away from District 1's city center, so you can drop by for some fresh air whenever you need a brief escape from the hustle and bustle of the traffic. 

Image credit: @wheremymindwent

When it rains, you can take shelter in one of many pavilions dotted around the park and treat yourself to a lush view of the surrounding landscapes. 
Address: 55C Nguyễn Thị Minh Khai, Bến Thành Ward, District 1, HCMC
Opening hours: 6AM-10PM, Daily

View this running trail on Google Maps. 
---
9. Vinhomes Central Park – jog with a view of the towering Landmark 81
---

Image credit: @phamhoangthach 
Located alongside the Saigon River, not only is Vinhomes Central Park home to a riverside running trail, but it is also adjacent to Landmark 81, Vietnam's tallest skyscraper.
You can run across winding green lawns lined with tennis and basketball courts, or take a stroll inside a lush Japanese bonsai garden. For a good breeze from the Saigon River, take to the riverside path, where you'll also catch sight of ships and boats sailing by.

A spacious playground for children
Image credit: DUC CHI NGUYEN
The park can be crowded with joggers after 5PM, so it's better to start your run around 8PM if you need some tranquility. In the evening, you'll catch the splendid sight of lights illuminating Landmark 81, so you'll want to bring your camera here for some stellar photos. 


Image adapted from: @inhwanimal

If you ever feel hungry, drop by one of many cafes, restaurants, and pubs in this development. However, please note that the prices here can be more expensive than regular outlets elsewhere. 

Image credit: Vebay247

For spectacular views of Saigon's sprawling cityscape, head up to the 79th, 80th, and 81 floors of Landmark 81. The entrance ticket to the observation decks of Landmark 81 costs VND801,000 (~USD35.18) for adults and VND405,000 (~USD17.79) for children. 
Address: 208 Nguyễn Hữu Cảnh, Ward 22, Bình Thạnh District, HCMC
Opening time: 5AM-9.30PM, Daily
View this running trail on Google Maps.   
---
10. Hoa Lư Stadium – suitable for interval runners who want to build up your acrobatic fitness
---

Image adapted from: Trung Tan

Situated in the heart of District 1, Hoa Lư Stadium boasts a 400M-long flat and paved loop path for runners training for interval running. This is a form of running where runners run at spurts of higher speed for set lengths of time, repeatedly. 
Those who have some excessive energy to burn can try to spice up your run by running up and down the bleachers to strengthen your hamstrings and glutes.

Image adapted from: Alex Nguyen Thang Long
If you're one of those runners yearning for significant improvements in speed and endurance, this is the right place to be.

Address: 2 Đinh Tiên Hoàng, Đa Kao Ward, District 1, HCMC
Opening time: 7AM-10PM, Daily
View this running trail on Google Maps.  
---
Scenic running trails in Ho Chi Minh City
---
A jam-packed asphalt jungle as it is, Ho Chi Minh City is not without charming green spaces where you can enjoy an invigorating break from the hubbub of city life while running. 
Whether you're living here or visiting on a business trip, you'll be surprised to find a good number of trails near the city center for a refreshing outdoor run. 
Also check out:
---
Cover image adapted from: The Smart Local Vietnam
Enjoying The Smart Local Vietnam? Follow us on Facebook, Instagram, and LinkedIn for more stories like this.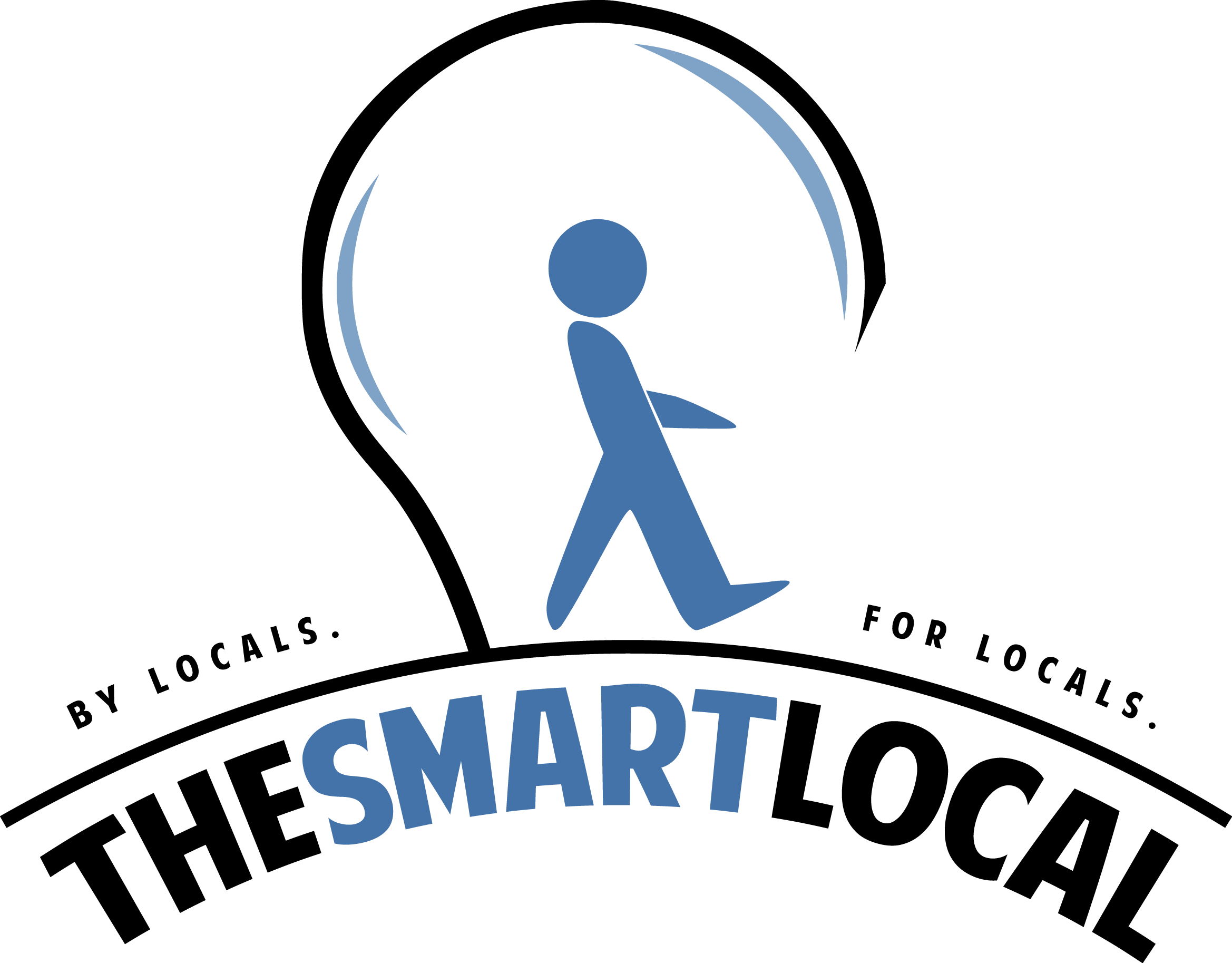 Drop us your email so you won't miss the latest news.