Work from hotel deals in Singapore
---
WFH is an acronym that we are all too familiar with by now – since as early as February this year, we've transitioned from office life to working from home. With the line between work and life blurred, many of us long for a change of pace and work environment.
Thank goodness we can opt for a different WFH –   "work from hotel", a daytime hotel "workation" that lets you make the most of the comfy, luxurious surroundings to maximise productivity. If you're pining for a change of scenery away from your usual WFH setup, here are 10 work from hotel deals in Singapore. 
Check out our other related articles:
---
1. Furama Riverfront – access to hotel work facilities from $15
---

Image credit: Furama Riverfront
First up is the most affordable option on this list. For just $15*/day, Furama Riverfront gives you a host of complimentary services to boost your productivity. Apart from access to their spacious Waterfall Lounge that gives you a view of lush greenery outside, you also get free-flow drinks such as coffee, tea and juices and $10 dining credits to use at their restaurants and bars. 
You can also print up to 30 pages of documents for free, and the concierge will provide complimentary mail and courier arrangement services – inclusive of free stamps. Your day pass also includes access to meeting spaces with presentation equipment such as projectors available upon request. 
Image credit: Waka Waka Facebook
Those with kids will be glad to know that you can bring your child along and keep them entertained at their Safari-themed indoor playground, Waka Waka for free for 2 hours (U.P. $18) – accompanying adults are entitled to complimentary tea. Simply book your time slot at Waka Waka. If you're looking to work here regularly, you can also opt for a monthly pass at $250.
*Update as of 2nd October 2020: Prices now start from $28/day, with $15 dining vouchers.
Address: 405 Havelock Road, Singapore 169633
Opening hours: 24 hours, Daily
Telephone: 6333 8898
Price: $15/day (9AM onwards) | $250/month
Book your workation at Furama Riverfront
---
2. Lyf Funan – option to work from hotel in groups
---
Image credit: Kezia Tan
One thing that most of us are missing about office life is social interactions and having your colleagues right next to you for random chatter or brainstorming sessions throughout the day. For that, Lyf Funan has suite options for you to work in groups of 4-8 people for $150/10 hours – read our take on a workation experience at Lyf Funan. 
Included in their Workspace package is all the essentials you'd need – high-speed wifi, stationary, drinks, snacks and a private bathroom. In the event of a post-lunch food coma, you can get yoga mats and weights delivered to you to get your blood pumping again. For those who prefer to work privately, you can opt for the private studio room at $70++.
Address: 67 Hill Street, Level 4 Funan Mall, Singapore 179370
Opening hours: 9AM-7PM, Daily
Telephone: 6970 2288
Price: from $70++
Offer available till 31st December 2020
Book your workation at Lyf Funan
---
3. Hotel G – inclusive of wine and snack boxes
---
Image credit: Hotel G
For those who constantly have the munchies while at work, Hotel G's Hustle and Grind package ($90++ for 12 hours) has got your nibbles covered from start to finish. Starting with morning and afternoon snack boxes, you'll be treated to a set lunch at Ginnett Restaurant and Wine Bar, before ending your day with 2 glasses of house pour wine to unwind.
If you've gotten too comfortable in their cosy rooms, top off an additional $50++ for an overnight stay with breakfast the next morning included!
Address: 200 Middle Road, Singapore 188980
Opening hours: 7AM-7PM, Daily
Telephone: 6809 7988
Price: $90++
Book your workation at Hotel G
---
4. Andaz Singapore – 50% off usual price
---

Image credit: Hyatt Singapore
Everybody loves a good deal, and this one's at a whopping 50% discount. The Andaz Great Workation package is now going at $177 (U.P. $354) till 22nd September 2020 – snag it while it's still available!
This package entitles you to an 8-hour stay in their guest room, inclusive of complimentary drinks, free local calls and $30 dining credits you can claim on the same day. 
Address: 5 Fraser Street, Singapore 189354
Opening hours: Mon-Fri 7AM-7PM (Closed weekends)
Telephone: 6408 1234
Price: $177
Book your workation at Andaz Singapore
---
5. Holiday Inn Singapore Atrium – meeting room for 5 pax
---
Image credit: Holiday Inn Singapore Atrium
While hotel rooms are definitely comfy, being too relaxed might make it hard for you to stay productive. Instead of guest rooms, Holiday Inn Singapore Atrium's Work from Hotel package provides access to their meeting rooms for up to 5 pax for 12 hours at $150. 
These rooms are equipped with projectors, flipcharts, whiteboards, markers and even a tech support team at your service for a seamless working experience. 
It is also inclusive of free parking, refreshments and writing materials. For lunch, you can order their bento sets ($9) which will be delivered to your meeting room. After months of Zoom meetings, the team synergy from a face-to-face meeting may just give your team an extra boost.
Address: 317 Outram Road, Singapore 169075
Opening hours: 7AM-7PM, Daily
Telephone: 6733 0188
Price: from $150
Offer available till June 2021
Book your workation at Holiday Inn Singapore Atrium
---
6. Sofitel Singapore – luxe 5-star room with bathtub
---
Image credit: Sofitel 
Sofitel's Work From Hotel Guest Room Package (from $190++) takes WFH to level 100 with their luxe 5-star rooms. Their rooms are well-appointed with creature comforts like bathtubs, complimentary minibar and a pillow menu with 6 textures to choose from. 
Also equipped with Bose entertainment systems and a 49-inch smart TV, you're bound to have a tranquil day at work – or maybe, just treat it as a daycation. 
Address: 9 Wallich Street, Singapore 078885
Opening hours: 7AM-7PM, Daily
Telephone: 6428 5000
Price: from $190++
Offer available till 31st December 2021
Book your workation at Sofitel
---
7. Intercontinental Bugis – pet-friendly amenities
---
Image credit: Intercontinental
To all pawents who can't bear to leave your furkid at home while you head out for work – Intercontinental Bugis has the option for you to bring your pet along for their Work From Hotel package ($150++) at an additional $75++. This comes with additional pet amenities such as a pet-plush bed and gourmet pet menu. 
You can also bring a human guest along at an additional $25++, which includes either lunch or $30 of in-room dining credits. The package includes a Nespresso machine with 5 complimentary pods, TWG teas and a bento lunch with fruits and juice. 
For a work-from-hotel experience fit for a CEO, you can opt for their executive package ($250++). This entitles you to work in their Heritage Suite with Peranakan-inspired interior and a 2-course set lunch at Ash & Elm, along with full access to their gym and pool.
Address: 80 Middle Road, Singapore 188966
Opening hours: 7AM-7PM, Daily
Telephone: 6338 7600
Price: from $150++
Book your workation at Intercontinental Bugis
---
8. Crowne Plaza – resort vibes with business amenities
---

Image credit: Crowne Plaza
If not for the experience of popping your luggage into the trunk of your Grab car heading to the airport, Crowne Plaza's Work From Hotel room package ($160++) lets you enjoy some well-missed airport vibes. Included in the package is $30 dining credits, complimentary coffee and tea and a safety amenity kit consisting of face masks and hand sanitiser. 
Image credit: Crowne Plaza
Choose between their Deluxe Room or Premier Room, which gives you a closeup view of airport runways – perhaps some motivation to work harder for your next overseas getaway. 
Address: 75 Airport Boulevard, #01-01, Changi Airport, Singapore 819664
Opening hours: 7AM-7PM, Daily
Telephone: 6823 5288
Price: from $160++
Offer available till 31st December 2020
Book your workation at Crowne Plaza
---
9. Marriott Tang Plaza – access to pool and gym
---
Image credit: Marriott Tang Plaza
Marriott is an iconic 5-star hotel that's no stranger to us. They too, have jumped on the workation bandwagon, offering a "Work in style. Stay Connected" package ($120++) for a 12-hour stay. With fancy facilities like pools with private cabanas available by appointment, you could take a relaxing swim there after work for some work life balance. 
Address: 320 Orchard Road, Singapore 238865
Opening hours: 7AM-7PM, Daily
Telephone: 6735 5800
Price: from $120++
Book your workation at Marriott Tang Plaza
---
10. Marina Bay Sands – access to infinity pool and SkyPark
---
Image credit: Marina Bay Sands
To end off, we have Marina Bay Sands' workation package ($329/night, U.P. $652/night) that accommodates up to 3 pax in their Deluxe Room. This comes with a slew of privileges, from free entry to the IG-worthy Infinity Pool by appointment, complimentary in-room snacks and 1-for-1 cocktails at Adrift. 
At more than half-price off, now's high time to enjoy the most atas spots in Singapore while escaping from your usual WFH woes. 
Address: 10 Bayfront Ave, Singapore 018956
Opening hours: Mon-Thu, 24 hours
Telephone: 6688 8888
Price: from $329
Offer available till 21st December 2020
Book your workation at Marina Bay Sands 
---
Work from hotel for a "workation" break
---
If you're feeling worn out from working from home and find it hard to find a cafe that allows you to work for extended hours, try a workation instead. With packages offering up to a 12-hour stay, you can also take the opportunity to relax and unwind at their posh facilities too. 
Check out our other WFH survival guides:
---
Cover image adapted from: Kezia Tan, Marriott Singapore, Hotel G, Furama Riverfront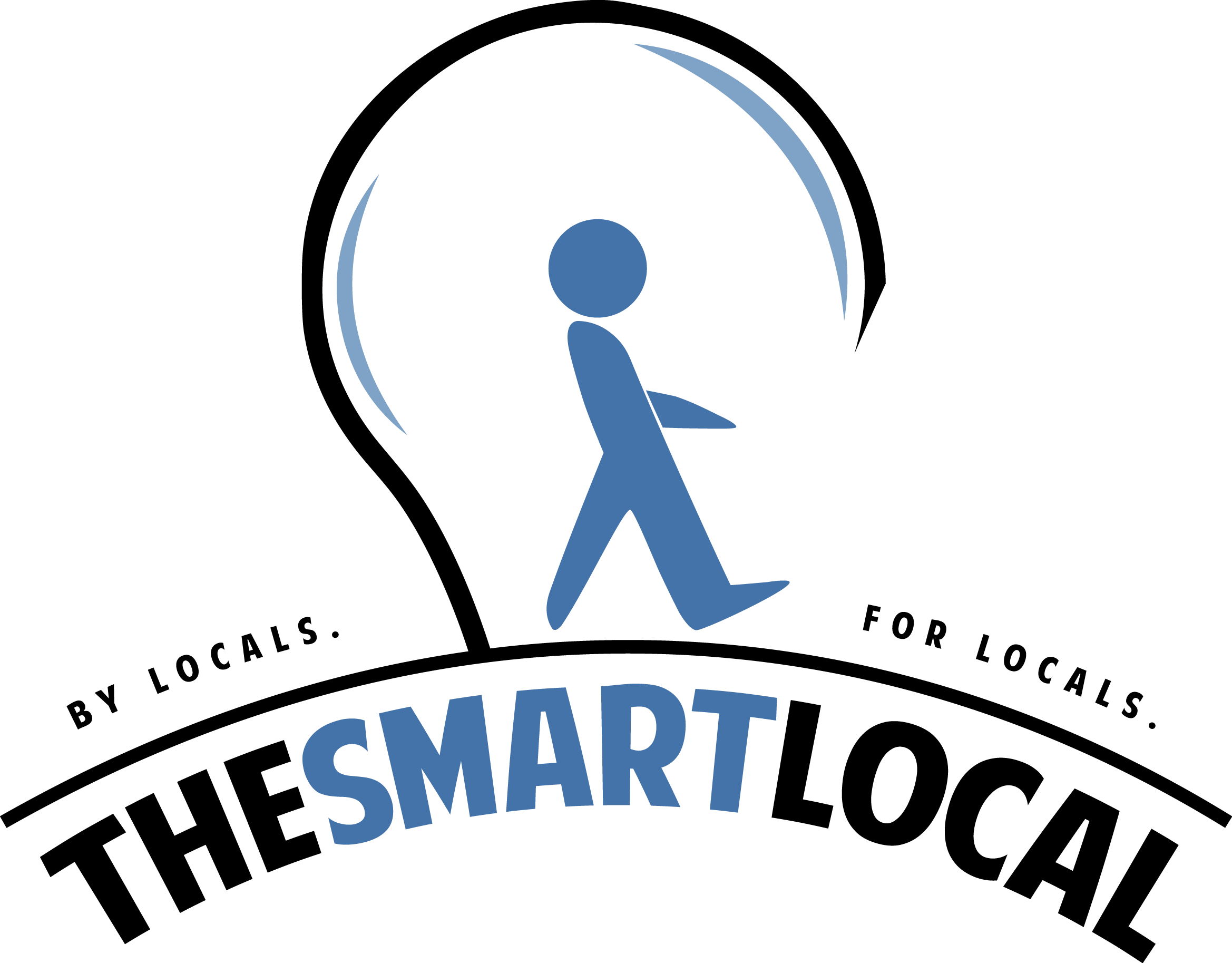 Drop us your email so you won't miss the latest news.