Nature cafes in Singapore
---
When it comes to the daily hustle and grind, a change in scenery is much-appreciated. After all, not many of us can say that our most inspired work came from staring at the drab gray walls of an office, or cooped up among throngs of stressed out peers on a busy campus. Thus, we went around the island to unearth 8 nature cafes in Singapore surrounded by nature, so you can slay your tasks while revelling in all the beauty our Garden City has to offer. 
---
1.  Whisk & Paddle
---
Whisk & Paddle sits right smack in the middle of the Punggol-Promenade Riverside Walk, making it a perfect pit stop on a nature trail for you to whip out a laptop and address some emails. Being situated in all of Mother Nature's glory is sure to leave you mighty inspired to crank out some creative work on the computer as well!

Looking at greenery is said to enhance your eyesight, improve mood levels and boost brain function.
The entire space is cosy and decked out with floral decor, but the best seats in the house are undoubtedly the counters and stools along Whisk & Paddle's balcony. Take in panoramic sights of the Punggol-Serangoon Reservoir, looking straight out of a grand painting.
Sustenance wise, we recommend the simple yet satisfying Butter Waffles ($10.80). Served alongside delicately whipped cream and golden syrup, the waffles were crisp and airy to bite into, thereafter providing a nice spongey chew.
Whisk & Paddle
Address: 10 Tebing Lane, Singapore 828836
Opening hours: Mon – Fri 3.30PM-10.30PM | Sat & Sun 9.30AM-10.30PM
Telephone: 6242 4617
Website
---
2. Walking On Sunshine
---
A cafe-cum-beauty salon concept hailing from Korea, Walking On Sunshine once again proves that the land of kimchi and idol groups also reigns supreme in terms of aesthetics. Every last inch of the entire establishment is adorned with highly Instagrammable decor, down to the littlest detail.
Looks aside, we were blown away by the taste, quality and affordability of their cuppas. This Buttercream Latte ($6.50), for instance, was the perfect blend of sweet and creamy. Bonus points for their robust in-house brew that wasn't overpowered by cloying milkiness!
Pamper yourself after a session of slogging away work-wise by going for a Walking On Sunshine mani-pedi or hair makeover, all under one roof. We can hardly think of something more rejuvenating and convenient at the same time.
Check out our in-depth Walking On Sunshine review to find out more.
Walking On Sunshine
Address: 181 Orchard Road, #03-07 Orchard Central, Singapore 238896
Opening hours: 9AM-10PM, Daily
Telephone: 8877 8800
Website
---
3. Wheeler's Estate
---
The fact that so many couples choose to celebrate their big day at Wheeler's Estate as a wedding banquet venue is testament to how beautiful the space is. 
Tucked within the Seletar Airport area, the cafe is a little ulu but well worth the journey. While you're there, make sure to indulge in their hearty Australian-influenced grub and strike a pose next to the iconic Wheeler's Estate caravan.
Seat selections are aplenty so you can find the perfect spot with your desired levels of shade, breeze and invigorating natural light, as opposed to squeezing elbow to elbow with fellow patrons at overcrowded spots in town. 
Wheeler's Estate
Address: 2 Park Lane, Singapore 798386
Opening hours: Tue – Thur 12PM-11PM | Fri 12PM-1AM | Sat 9AM-12AM | Sun 9AM-11PM | Closed on Mon
Telephone: 6262 0001
Website
---
4. PS.Cafe Palais Renaissance
---
PS.Cafe is known for its classy and sophisticated interiors, conveniently located at numerous spots in town for shoppers to duck in and grab a quick bite. PS.Cafe Palais Renaissance is in a realm of its own, offering the best of both worlds based on where you're seated.
The interior is decked out in monochromatic furnishings with pops of green thanks to strategically positioned, larger-than-life plant fixtures. If you're not averse to some heat and humidity, head outside for a pristine white-marble setting overlooking the Thai Embassy in all its glory.
For the longest time, P.S Cafe's Truffle Shoestring Fries ($15) have been all the rage but we opted for the Chunky Fries ($12.50) instead and may have very well discovered a hidden gem. Served with smokey BBQ sauce, kaffir lime aioli and tamarind chilli dip, the piquant Asian influences in the latter 2 sauces are divine.
PS.Cafe Palais Renaissance
Address: 390 Orchard Rd, Level 2 Palais Shopping Centre, Singapore 238871
Opening hours: Mon – Fri 11.30AM-11PM | 9.30AM-11PM
Telephone: 9834 8232
Website
---
5. Tiong Bahru Bakery Safari
---
An OG in the local cafe scene oft-lauded for their incredible croissants, Tiong Bahru Bakery Safari has taken the franchise to new and wilder heights. 
The adorable safari tent structure throws you into the deep end of a cafe-hopping meets glamping fantasy, providing shelter from the heat while letting sunlight to flood the premises nonetheless.
Expect the usual line-up of Tiong Bahru Bakery delights, both sweet and savoury, plus delectable brews to wash it all down.
Rest assured that ample fans and air-conditioning units keep the area cool and comfy. That said, we did fall prey to some mosquito bites during our visit. Heads up for those who plan on swinging by, pack some insect repellent just as you would on an actual forest camp adventure!
Tiong Bahru Bakery Safari
Address: 130E Minden Road, Singapore 248819
Opening hours: 8AM-6PM, Daily
Telephone: 6877 4876
Website
---
6. The Fabulous Baker Boy
---
A stone's throw away from Fort Canning MRT, The Fabulous Baker Boy is at the intersection of Fort Canning Park, Liang Court and Clarke Quay.
In other words, it is the best place to head to for work in between a stroll through nature, a shopping spree and perhaps, some nightlife activities to relax and kick back afterwards.
Image credit: The Fabulous Baker Boy
The humble and no-frills eatery is known for their exceptional cakes, which are known to sell out even before their relatively early closing time of 6PM on weekdays.
The Fabulous Baker Boy
Address: 70 River Valley Road, #01-15, Singapore 179037
Opening hours: Tue – Thur 8.30AM-6PM | Fri & Sat 8.30AM-10PM | Sun 8.30AM-5PM | Closed on Mon
Telephone: 6694 8336
Website
---
7. Bee's Knees at The Garage
---
Situated within Singapore Botanic Gardens, dining at Bee's Knees at The Garage is guaranteed to bring you a close-up encounter with plenty of flora, and perhaps a dash of fauna as well. On our visit, we caught a glimpse of a crowing rooster and some exotic birds!
If you prefer to duck away from the sun while still enjoying unblocked views of nature, the interior is gorgeous and allows you to work in full air-conditioned comfort. We liked that there were plenty of small booths available, so you don't have to worry about hogging entire tables while getting work done.
Bee's Knees at The Garage
Address: 50 Cluny Park Road, Level 1 Botanic Gardens, Singapore 257488
Opening hours: 8AM-10PM, Daily
Telephone: 9815 3213
Website
---
8. Starbucks Rochester Park
---
With a plethora of outlets islandwide, Starbucks cafes are a popular destination to stay caffeine-fuelled while getting your work done in a comfortable space. 
Poly students and office workers in the Buona Vista vicinity will let you in on a little secret: Starbucks Rochester Park is arguably the prettiest branch in Singapore. Besides a spacious interior across 2 floors, the al fresco area also offers hefty doses of fresh air and lush greenery. 
Housed in a colonial-esque structure topped with quaint roof tiling, its quiet location also gives this Starbucks some strong out-of-SG vibes.
Starbucks Rochester Park
Address: 37 Rochester Drive, Singapore 138640
Opening hours: Sun – Thur 7.30AM-10PM | Fri & Sat 7.30AM-12AM
Telephone: 6910 1165
Website
---
Do work on the go at these nature cafes in Singapore
---
Taking your tasks outside the confines of a stuffy office or classroom does wonders in boosting one's productivity levels, but it can be a literal pain to tote a bulky laptop everywhere you go. 
Featured throughout this list is the ASUS Zenbook 14 (UX434), a sleek yet powerful laptop equipped with a professional-grade graphics card that'll serve all your video- and photo-editing duties well. 
Image adapted from: ASUS
Besides the compact structure and ultra thin bezel, ASUS ZenBook's "Ergolift" design ensures safe, comfortable and enjoyable usage. The carefully calculated tilt and lift factor helps improve users' postures, enhances audio and cools the laptop in an optimal manner.
Those seeking a slightly larger resolution can opt for the ASUS ZenBook 15 (UX534). Both the 14 and 15 models come with ScreenPad 2.0 technology where, on top of a touchscreen display, the laptop's trackpad also allows touch control to quickly toggle between essential apps like your calendar, documents and calculator. 
Image credit: ASUS
In celebration of ASUS' 30th anniversary, there's also a luxe 13-inch version of the ASUS ZenBook 14/15 model called the ASUS ZenBook Edition 30. This visually stunning laptop features genuine leather, rose gold diamond-cut edges and a spectacular 18-karat gold-plated 30th anniversary logo exclusive to this design.
Image credit: ASUS
Definitely one for the purveyor of aesthetics as well as tech excellence, the ASUS ZenBook Edition 30 is also accompanied by a complete set of premium accessories. These include a leather-look mouse pad and packaging box, a pearl-white mouse and a genuine leather laptop sleeve. Safe to say, your work kit will be the envy of everyone who lays eyes on it.
---
This post was brought to you by ASUS.
Photography by Clement Sim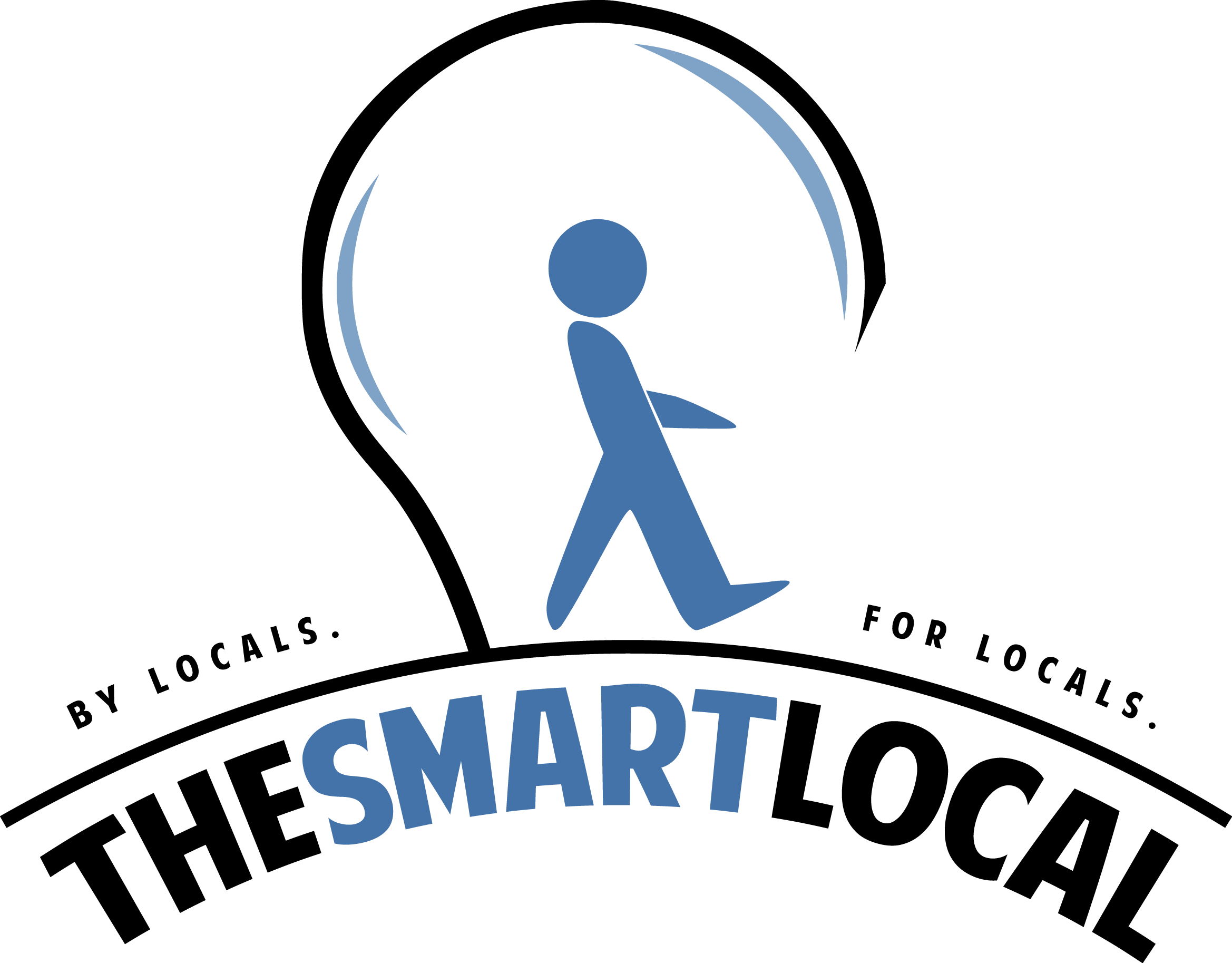 Drop us your email so you won't miss the latest news.