Things to do in Kota Kinabalu
---
Your annual leave days are waning, and so are your savings. But that shouldn't prevent you from going on a fun weekend getaway. AirAsia has got your back with a free holiday to Kota Kinabalu, an affordable destination just 2.5 hours away from Singapore.
On our 3D2N getaway with AirAsia, we experienced everything from shopping at a mini Chatuchak to having drinks at a waterfront bar. With AirAsia's giveaway, 50 winners can win this weekend getaway for themselves! Our itinerary strayed from the usual mountain climbing and we saw the city in a new light with activities like sunset cruises, snorkelling, and cafe hopping. 
[UPDATE] If you weren't one of the winners yesterday, don't despair. AirAsia will also be holding a 72-hour sale starting from just $1* on their website and AirAsia app (iOS | Android) to enjoy an affordable getaway between 22nd October 2019 – 28th April 2020. The booking period starts 18th October 2019 and ends on 20th October 2019.
*Terms and conditions apply. Advertised base fare excludes airport taxes which starts from SGD 50.
---
1. Manukan Island – snorkelling & luxury beach picnic
---
Snorkelling in Singapore is almost impossible with its lack of clear sea waters. If you love to admire the vibrant marine life, look to snorkelling at Manukan Island. 
Experience the adventures of Finding Nemo as you swim with schools of fish such as Sergeant major, Triggerfish and the Butterfly fish. If you're at the right spot, you can also spot clownfish dancing in bushes of sea anemones.

Akin to a little Baywatch moment, just run into the sea and dive head in! 
Snorkelling here is different from Bali and Phuket, as you'll set off from the shores as and when you like once you're at the snorkelling site. It's also a chance to take a dip to cool off from the all-year summer heat in turquoise waters – a gift of nature which Singapore is not blessed with. 
Surface from the sea and back to shore for a luxury beach picnic when peckish. You'll be pampered with a plethora of finger food, from fresh fruit platters to mini ham sandwiches.
---
2. Rooftop at Le Méridien – cocktails and paddle pop sunset views 
---
Many might boast of the magnificent views one can get from the summit of Mount Kinabalu, but not all of us fancy the idea of climbing a mountain just to enjoy the sunset. If a rooftop bar trumps a mountain top in your eyes, then head to Rooftop at Le Méridien for your fill of panoramic views and in-house craft cocktails. 
No doubt that it's an upscale venue with posh black marble decor and sprawling views from the 15th floor. There's even a cool sea breeze that'll lightly ruffle your hair as you enjoy one of their signature cocktails. 
We enjoyed this cocktail of fresh young coconut water, concocted with a splash of gin and tinted with the freshness of lime and cilantro (35MYR, ~$12). There's also a soothing mocktail version of this with strips of crunchy coconut flesh.
Another must-try cocktail is the Rum O Colada which comes spiced with dark rum, coconut kaya paste, and fresh coconut water – it's a fresh take on the classic pina colada.

Sit by the ledges for a panoramic view of the skies
Address: Le Meridien Kota Kinabalu, Jalan Tun Fuad Stephens, 88000 Kota Kinabalu, Sabah, Malaysia
Opening hours: Mon – Sun 5PM-12AM
Telephone: +60 88 322 222
---
3. Lorong Dewan – KK's cafe district 
---
Much like Singapore's Haji Lane, Lorong Dewan is Kota Kinabalu's main cafe district. Those looking for classic brunch fare and filtered coffee are bound to enjoy whiling the day away at these coffee houses and indie cafes. 
---
October Coffee House
---
October Coffee House looks a lot like a quaint European coffee shop, with a warm ambience that's embellished with wood for a hut-like feel.

Enjoy their special cold brew – the Dutch Coffee (8.50MYR, ~$3) – which comes with an array of selections to choose from, such as the Si da mo, Colombia Veracruz and October Brew. The October Brew we tried wasn't acidic at all but balanced in taste. 
They also make unique frappes such as the Green Tea Banana Frappe (12.30MYR, ~$4) , in which the banana flavour gives the green tea an aromatic fruity lift and the Yuja Citron Frappe (12.30MYR, ~$4) which is sweet and zesty. 
There's also seating up on the second floor, for those looking for a more cosy and private space.  
Address: 13, Lorong Dewan, Pusat Bandar, 88000 Kota Kinabalu, Sabah, Malaysia
Opening hours: Mon – Sun 10.30AM-12AM
Telephone: +60 88-532 455
---
Woo!
---

Image credit: Woo
With monochromatic tiles and rustic decor, Woo! is decked with big window panes which allows sunlight to light up the interior – perfect for your golden hour shots.

Image credit: Woo
They serve fusion cafe food with Asian influences, from coconut-infused Percik Chicken Rice (16MYR, ~$5.30) to Thai Duck Fettuccine (19MYR, ~$6.30). Food and beverages are priced between 5MYR to 35MYR (~$1.60 to $12), certainly worth a try for its affordability.
Address: 7, Jalan Dewan, 88000 Kota Kinabalu
Opening hours: Tues – Sun 9AM-11PM | Mon closed
Telephone: +60 88-534 453
---
Nook Cafe
---

Image credit: @look.for.nook
With rattan chairs and lamps, Nook Cafe feels like we've travelled back to kampung days – its ambience is similar to a Peranakan shophouse's courtyard. It also has high ceilings which offers an airy, spacious feel. 

Image credit: @look.for.nook
Have a yoghurt bowl with their Homemade Granola (15MYR, ~$5) – a hot favourite of the cafe – for a refreshing cleanse from the heavier food you've been chowing down. They also offer savoury brunch dishes like Breakfast Tacos (24MYR, ~$8) or Fat Boy Brekkie (21MYR, ~$7) which comes with a generous serving of eggs, sausage, and mushrooms atop buttered toast. 
Address: 19, Lorong Dewan, Pusat Bandar Kota Kinabalu, 88000, Kota Kinabalu, Sabah, Malaysia
Opening hours: Thu – Tue 8AM-11PM | Closed on Wed
Telephone: +60 12-866 3900
---
Biru Biru
---

Image credit: @birubirucafe
Don't be deceived by its traditionally Chinese exterior that looks straight out of the '40s. A contemporary cafe unveils right before your eyes as you set foot into Biru Biru.

Image credit: @birubirucafe
Try their signature Biru Biru Burger (22MYR, ~$7), which comes with 2 juicy patties covered with cheese, caramelised onions and creamy garlic aioli. It's accompanied by a serve of fries. You can also opt for bites like Buffalo Wings (16MYR, ~$5.20) and Deep Fried Calamari (15MYR, ~$5) to share.

Address: 24, Lorong Dewan, Pusat Bandar Kota Kinabalu, 88000 Kota Kinabalu, Sabah, Malaysia
Opening hours: Mon – Thurs 11AM-12AM | Fri 11AM-1AM | Sat – Sun 11AM-12AM
Telephone: +01 97 903 810
---
4. Gaya Street Sunday Market – mini Chatuchak
---
A doppelganger of Chatuchak market in Bangkok, Gaya Street Market is a great place for you to get almost everything under the sun. You can find a range of local souvenirs such as traditional Sabah musical instruments and handmade glass jewellery.
Load up on fresh fruits too, like this Sabah starfruit mangosteen – a tropical fruit exclusive to Sabah that's enjoyed for its sweet and slightly citrusy taste. 
Purchase some local Arabica and Robusta coffee beans at a reasonable price of around 22MYR/KG (~$7.50/KG), or grinds between 5MYR to 11MYR (~$1.70-$3.70) per pack.

Rattan Bali bags – not just found in Bali! 
You can also expect to find stylish handmade rattan sling bags ranging between 55MYR to 95MYR ($18-$32).
The Gaya Street Market only opens on Sunday, so do expect some jostling with the crowd. You'd definitely want to be dressed light to beat the heat from the weather.
Address: Jalan Gaya, Pusat Bandar Kota Kinabalu, 88000 Kota Kinabalu, Sabah, Malaysia
Opening hours: Sun 6AM-1PM
Telephone: +60 88 232 121 
---
5. Kiulu River – white water rafting
---
White water rafting at Kiulu River is definitely a befitting activity for the adrenaline junkies – but you don't need any experience to try your hand taming the rapid current and gushing waves. 
Enjoy an arm workout while roughing it out; it's an excursion that lasts for about an hour. You might be flung around slightly at some point, like the wacky inflatable tube man you see at petrol stations. But thankfully, it's not life threatening since the commander of the raft will place your safety as their top priority.
The currents and water levels of the Kiulu River make it safe and suitable for both elderly and kids to try out the sport – it's an ideal activity for the whole family. You can even take a dip or swim in the river at any point of time as the water is especially cool and refreshing!
---
6. North Borneo Cruise – sunset & buffet dinner cruise
---

The glistening waters tinged by the orangey sun make a perfect canvas for a beautiful picture
We've chased many sunsets by the beach and mountain summits. Try chasing one from the South China Sea aboard the North Borneo Cruise, where you'll be blessed with a spectacular sunset. 
During the 2 hours onboard, enjoy plenty of food from the international buffet. It serves up appetisers like caesar salad, mains like pan seared salmon and desserts like kuih kuihs. Free flow arabica coffee, tea and fruit punches are also available to perk you up and freshen your palate.
Go upstairs to enjoy views of the sea and forested islands, while the gentle sea breeze brushes against your face.
---
AirAsia giveaway to Kota Kinabalu 
---
Kota Kinabalu isn't just about trekking up Malaysia's highest mountain – in our 3D2N weekend getaway, we tried a ton of fun activities from cafe hopping to white water rafting. You can also get a chance to experience an all-expenses-paid getaway with AirAsia's Kota Kinabalu giveaway, and some of these activities will even be included in the itinerary. 
There'll be 50 lucky winners in total heading down to Kota Kinabalu: 43 winners will win a 2D1N trip from 19th – 20th October 2019, and 7 winners will win a 3D2N trip from 19th – 21st October 2019. Each winner can bring along their plus ones too! 
This all-expenses-paid holiday covers everything, including: 
Return flight tickets

Accommodation

20KG baggage allowance

Meals (breakfast, lunch and dinner)

Guided city tour

Airport transfers
You can either head down to Funan (Level 1, Centre Stage) to fill up an e-form between 16th and 17th October or register here. Make sure you're at Funan on 17th October between 10AM-6.30PM to scan your QR code – winners need to be present from 6.30PM onwards to rightfully claim their prize! 
---
This post was brought to you by AirAsia.
Photography by Clement Sim.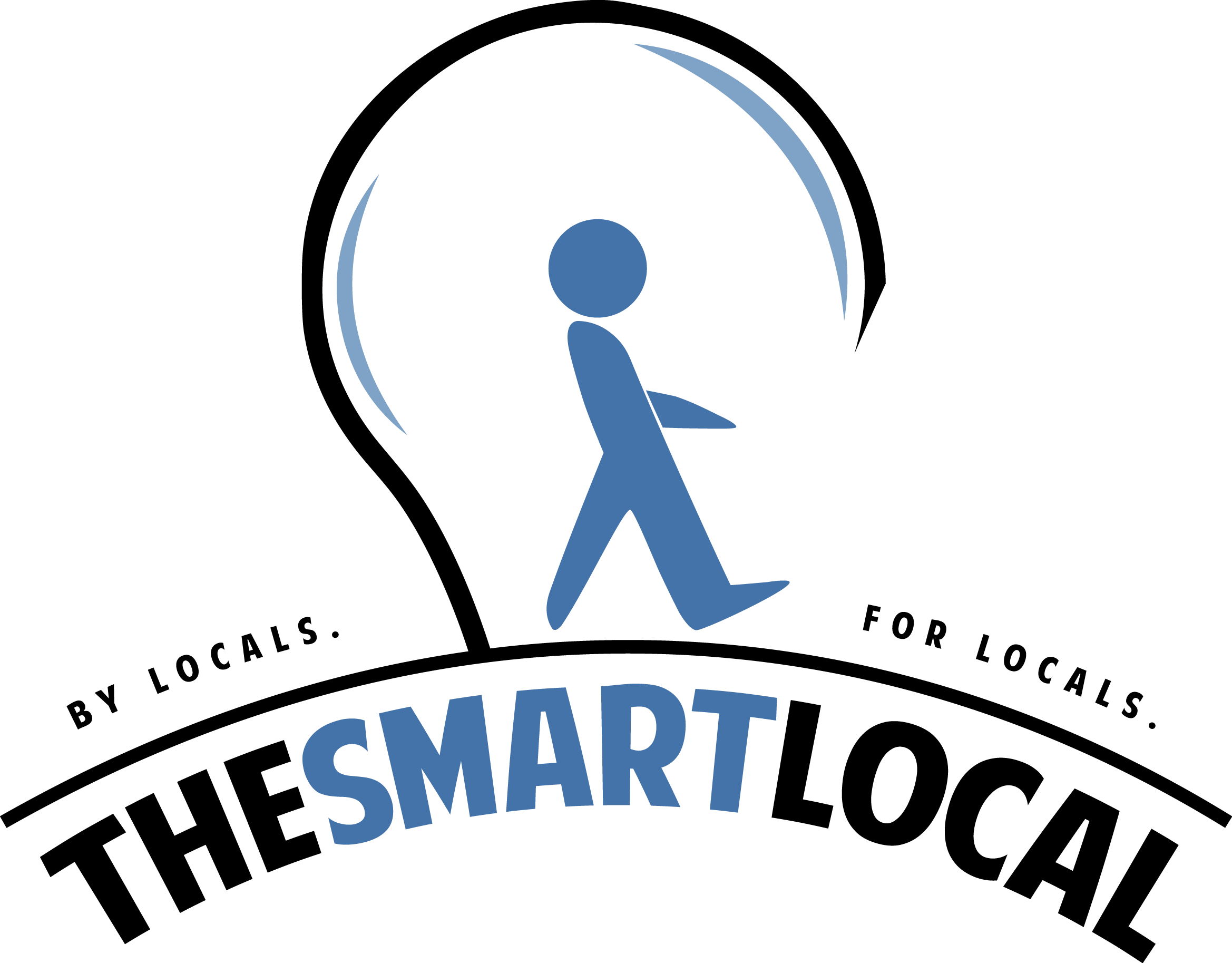 Drop us your email so you won't miss the latest news.