About Western Australia
Gone are the days when Perth was touted the sleepy town of Australia. Contrary to popular belief, the largest city in Western Australia now presents a vibrant concoction of things to do and see. With the mining boom spurring development in the area, Perth is set to be a bustling city hub.
Every November, the city gets a great deal of epicurean dreamers heading down to Margaret River for the annual Gourmet Escape. While we were in Western Australia for the Gourmet Escape too, we couldn't help but take a stop in Perth to absorb the sights and sounds of the capital of Western Australia. Here are 10 things you can do the next time you visit Western Australia!
– Perth –
1. Join A Walking Tour
There's no better way to get to know a place than through a walking tour. We started our Perth vacation with a journey off the tourist path and into the nooks and crannies of Perth's Central Business District.
Rusty, our guide from Two Feet & A Heartbeat, took us on a two-hour tour and told us stories about the culture, history, architecture and heritage of the city. Graffiti walls, random hanging chandeliers along a street, stone "kebabs" and hidden bars were among the many interesting sights we saw during the walking tour.
Website:https://www.twofeet.com.au/
Phone: 1800 459 388
Tickets: AU$40 per person. Ticket prices vary for different tour types.
2. View The City From Kings Park and Botanic Gardens
At 4.06 square kilometres, Perth's natural heartland, Kings Park, is one of the largest inner city parks in the world. There's plenty to see and do here but due to time constraints, we only managed to visit the iconic State War Memorial and its surroundings.
Kings Park is perched atop Mount Eliza, overlooking the city and the famous Swan River. Though the weather was cloudy when we visited, the views we took in were nothing short of spectacular. You can also view the emerging developments of Perth from the top of Mount Eliza.
You may choose to explore the area at your own leisure. Alternatively, there are free guided walking tours led by the park's volunteer guides. If you have time to spare, take a stroll among the treetops on Lotterywest Federation Walkway for some breathtaking views of the city skyline.
Address: Perth WA 6005, Australia
Website:http://www.bgpa.wa.gov.au/kings-park
Phone: +61 (0)8 9480 3600
– Busselton-
3. Watch Marine Life At Busselton Jetty
What used to be a bustling commercial port in the 20th century has been conserved and is now used exclusively for tourism and recreational purposes. At a length of 1,841 metres, the Busselton Jetty holds the record of being the longest timber-piled jetty in the Southern Hemisphere.
The Underwater Observatory sits at the end of the jetty, allowing visitors to descend 8 metres beneath the waters' surface to enjoy views of the marine life through the 11 viewing windows. It's nothing like the one in Singapore. Here, we observed marine life swimming freely in their natural habitatalong Australia's greatest man-made reef.
While we took the train to the observatory, you can opt for a slow stroll along the 1.8km route. On good days, you might be able to catch some nesting seagulls or frolicking dolphins.
Address: Busselton Beachfront, Busselton WA, 6280
Phone: +61 (0)8 9754 0900
Website: www.busseltonjetty.com.au
Tickets: AUD$29.50 per adult (AUD$32 from Jan 2015), inclusive of train tickets, admission to Underwater Observatory and Jetty Day Pass.
4. Savour One Of The Best Ice Creams In The World
Forget gelatos or soft serves – a trip to Western Australia will be incomplete without tasting Simmo's Ice Cream. Recently voted as the top 15 creameries in the world by American newspaper USA Today, Simmo's Ice Cream is a must-try when you head to Western Australia.
I love how fitting their tagline is – delicious dilemmas. With over 60 flavours to choose from, it's a miracle how I spent only 10 minutes deciding my choice of ice cream flavour.
Well, that's because we had an itinerary to stick to. I settled for a mini not-so-photogenic lemon sorbet, which hit all the right spots with a perfect complement of sweet and sour. There are also other unique flavours like Carrot and Orange sorbet, Whiskey Prune, and Mascarpone and Fig for the more adventurous.
You may choose to pop by the outlet next to Busselton Jetty, but families will be better off at the original store about 16 km away where there's a playground and 18-hole mini golf just for kids.
Address: Various locations
Website:http://www.simmos.com.au/
– Margaret River-
5. Go To A Farmers' Market
Farmers' markets are among the best ways to sample a region's local produce. Apart from grabbing fresher and tastier bargains, it's also good to know that purchases you make at the market help support the community of local farmers. I also had the opportunity to speak to some farmers for a greater glimpse into their professions – a chance not many Singaporeans get!
The Margaret River Farmers' Market is known for their breakfast burgers and Yahava coffee. Fret not if you aren't used to heavy breakfasts like myself. With over 50 stalls selling a variety of organic produce, there's bound to be something for you to enjoy.
Address: Lot 272 Bussell Highway, Margaret River, at the Margaret River Education Campus.
Operating Hours: Every Saturday 8am – 12 pm
Website:https://www.facebook.com/margaretriverfarmersmarket
Tip: Admission is free but do go early as some produce sell out fast.
6. Explore Town Centres
When you have a packed itinerary to stick to, it's easy to miss the rest of the town when you stopover for a break to use the washroom. However, town centres are great places to explore and provide great insights on the aboriginal culture in Australia.
My favourite is the Margaret River town centre, which was voted as Australia's best town in 2012. The most populous town among those we visited, it also had a good mix of stores carrying international labels as well as quaint bespoke establishments, allowing us an insight into the lives of residents in the suburbs.
Address: Various locations
– Pemberton –
7. Learn About Food and Its Origins At Southern Forests
If you're interested in food and its origins, the Southern Forests region is one place you should visit. Home to an incredible diversity of fresh produce ranging from avocados to beef to figs and truffles, it's no wonder the region is touted the gourmet food bowl of Western Australia.
Start by visiting the farms in the region. As part of a one-day culinary tour, we visited an avocado farm at Delroy Orchards and a strawberry plantation at Berry Sweet Strawberry Farm. We also had a look at the tamarillo, an exotic fruit native to the Andes of Pern.
While the farms we visited are not open for public viewing and berry pickings, there are plenty of other orchards and nurseries where you can plan a pick-your-own trip to.
8. Visit Vineyards
Another part of the culinary tour involved a visit to Silkwood Winery, an establishment synonymous with premium wines and alfresco dining, where we indulged in some wine tastings and a hearty lunch of duck confit and smoked salmon.
With the winery beautifully set into the surrounding Karri forest, it's difficult not to be mesmerized by the wonderful views of the area. If you're keen, the winery has 4 individually-themed chalets that provide the ultimate relaxing getaway.
While you're here, take the opportunity to purchase some wines – the 2013 Silky Wood was a unanimous favourite.
Address: Channybearup Road, Pemberton, Western Australia 6260
Phone: +61 (0)8 9776 1463
Website:www.silkwoodwines.com.au
9. Savour Western Australia at Foragers Field Kitchen and Cooking School
Get a taste of Western Australia at Foragers, a farm-based cooking school and dining room with self-contained accommodation started by Chef Sophie Zalokar and her husband, Chris. Located in the heart of Southern Forests, the couple chose to move here from Fremantle for its unaffected national environment teeming with fresh produce.
While we didn't get hands-on with the cooking, we were privileged to enjoy a 5-course dinner demonstration lovingly prepared by Chef Sophie herself. There was plenty to learn about Western Australia's produce. It was also nice to see the amount of pride the people of Southern Forests have in their produce.
Address: 1 Roberts Road, Pemberton WA 6260
Website: http://www.foragers.com.au/index.php
Phone: +61 (0)8 9776 1580
Tip: Bring your own beverages.
Bonus: Karri Valley Resort
We were hosted by Karri Valley Resort, a rustic sanctuary nestled amongst the towering karri forests of Pemberton. The resort promises an opportunity for visitors to "get away from it all" by restricting all mobile and WiFi connectivity.
The thought of losing connectivity can be intimidating for some but urban dwellers like us can do with some serious unwinding. With most rooms equipped with a balcony overlooking the picturesque Lake Beedelup, it's easy to retreat into the idyllic surroundings of the resort.
Address: Karri Valley Resort, Vasse Highway, Pemberton WA 6260
Phone: +61 (0)8 9776 2020
Website: www.karrivalleyresort.com.au
Tip: There is a payphone at the reception for emergency calls. Calls can also be made from the hotel rooms but fees are "exorbitant".
– Walpole-
10. See Tingle Trees at Valley of the Giants
Take in the wonders of nature at Valley of the Giants Treetop Walk, the only place in the world that houses the old majestic tingle trees. Some of the trees are over 400 years old, with the largest trunks measuring up to 15 metres in circumference.
The popular tourist attraction features a walkway perched 40 metres above ground, promising spectacular views over core wilderness. The 600 metre walkway may get a wobbly at times but is fully accessible and suitable for wheelchairs and strollers.
The walk trail is also linked to the Ancient Empire boardwalk where you can get a closer look of these 400-year-old giants of the forest.
Address: Valley of the Giants 6333, Australia
Operating Hours: 9 am to 5pm daily, closed on Christmas and during hazardous conditions
Phone: +61 (0)8 9840 8263
Website: http://parks.dpaw.wa.gov.au/site/tree-top-walk
Tickets: AUD$15 for adults, AUD$7.50 for children 6 to 16 and free for children under 6.
BONUS: Explore Perth At Your Own Time
To me, the best part of travelling is exploring the sights and sounds of the country at my own leisure. I recommend setting aside half a day to walk around the city area of Perth. Perth has a system of free buses to take you around the city – look out for buses in red, blue, green, or yellow!
For a different experience, take a leisurely stroll to Barrack Street Jetty for a boat ride across the Swan River to South Perth. The ferries are part of the public transportation system and cost AUD$2 per trip. Ferry timings are frequent and it takes roughly 10 minutes to get to South Perth. Take in the scenic views along the way.
I sauntered along the South Perth Esplanade and made my way back up north for some outlet shopping at Harbour Town.
Experience Extraordinary Western Australia
Having previously only been to Brisbane, my impression of Australia was limited to wildlife, water sports, and theme parks. As such, this trip to Perth has indeed been an eye-opener for me, broadening my horizons on what the beautiful continent has to offer.
Though the trip was primarily focused on the Margaret River Gourmet Escape and Western Australia's produce, I was delighted to still be able to reel in on the friendly and laidback environment that Perth provides. Being on this trip also allowed me a greater glimpse into the lives of farmers. It was heartwarming to witness the amount of pride the Western Australian have for their local produce.
This experience has instilled in me a greater sense of gratitude for all the farmers out there who are constantly working hard to provide food for the rest of us in the world. Thank you Tourism Western Australia for this wonderful opportunity.
---
This post was brought to you by Tourism Western Australia.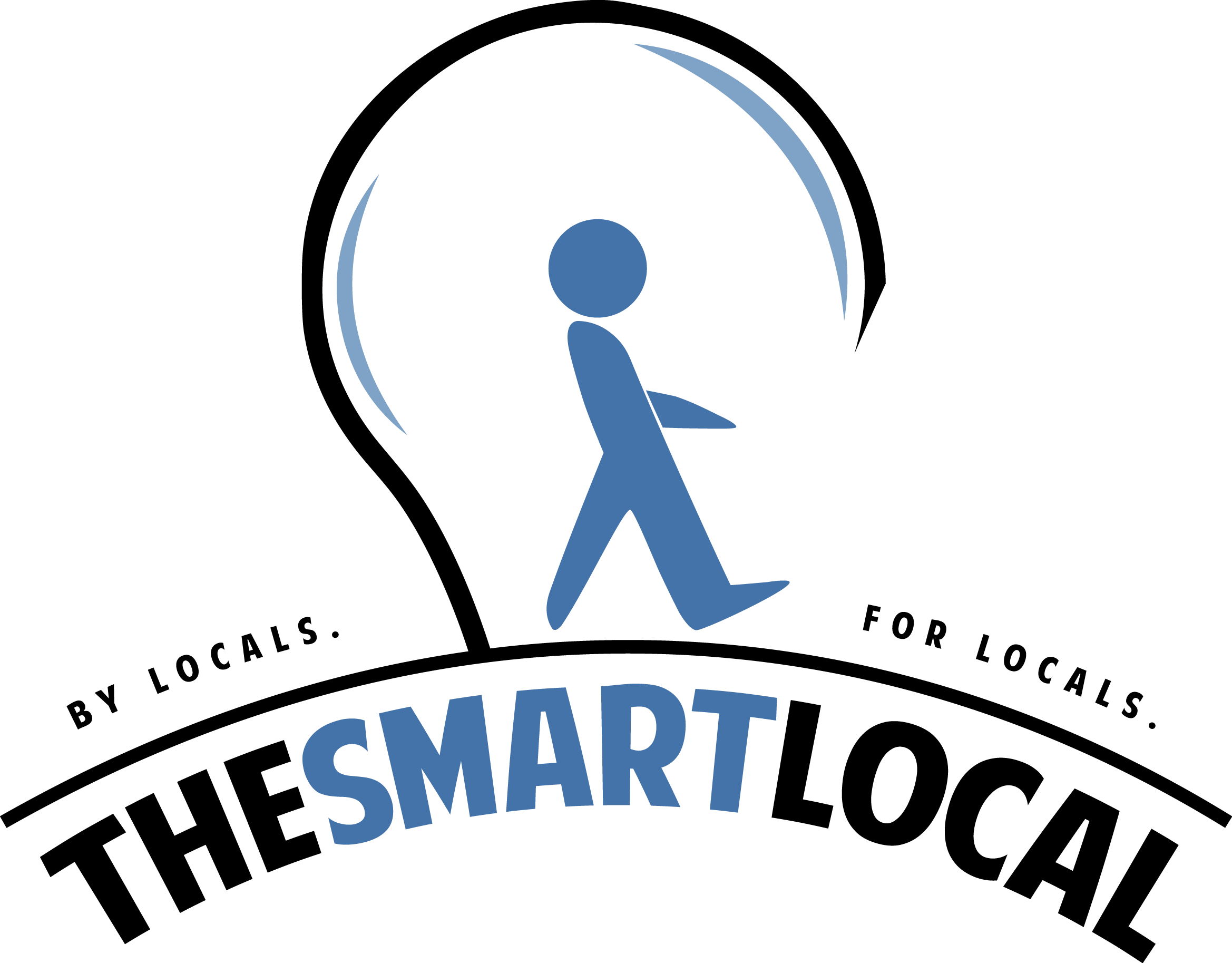 Drop us your email so you won't miss the latest news.