Best Ulu Restaurants In Singapore
In a country that is becoming increasingly populated by the day, we are always caught up in the hustle and bustle, fighting crowds and enduring long queues just for a simple meal. It's hard to find a quiet place to have some privacy, or just to engage in some decent conversation with friends or a loved one.

Sometimes, it's good to take time off and go on a short drive outside the city, exploring quieter areas. It also doesn't hurt to surprise your partner with a a bit of romance once in a while. But of course, not all places are worth driving to.
That's why we have put together a list of 15 ulu restaurants and areas outside our city worth driving to. It will be fantastic for both groups of friends but even more so for that romantic date outside the city to spice up your dating life.
North Singapore
1. Handlebar
Tucked far far away at the tip of Sembawang, Handlebar is an outdoor American diner and grill that serves up amazing burgers and comfort American food. Despite its young existence and obscure location, Handlebar is becoming increasingly popular amongst locals because of the great food that it serves up.
Handlebar is located by the waterfront near Sembawang Park and directly across the Malaysian Straits. It is virtually impossible to get there without a car, and even if you decide to get a cab there, good luck finding a way out. Nevertheless, the enormous dining area means that you still get your privacy and the friendly staff here will ensure your dining experience is a pleasant one.
Their mouthwatering American grill makes for a quiet and romantic night out, overlooking the Malaysian waterfront.
UPDATE: This Handlebar outlet has since closed down, but there's another one at Gillman Barracks
Address: 57 Jalan Mempurong, Singapore 759057
2. SAF Yacht Club, Sembawang
While most people wouldn't know it, the restaurant at SAF Yacht Club is open to public and everyone can enjoy the delicious seafood served here! Fresh seafood straight out of the tank, the food that they serve at 1036 Live Seafood is among the best in Singapore. With an extensive menu at reasonable and affordable prices, it is definitely worth the long drive in.
SAF Yacht Club is located behind Sembawang Camp, home of Singapore's Naval Diving Unit. I used to frequent this place often when I was younger as I was a sailor, but never really appreciated this beautiful place until I went back again recently. This outdoor seafood restaurant gets a decent sea breeze and has decor that makes you feel like you're not in Singapore, while you can take a nice stroll down the rocks after you're done with dinner.
Address: 43 Admiralty Road West, Singapore 759962
3. Woodlands Waterfront
You will soon start to notice that most of our ulu romantic places involve a restaurant that overlooks a body of water, and is along the coasts of Singapore. Woodlands Waterfront is one of these places. While the restaurant here isn't the best, this small park is a nice getaway and would be a great place to go for a walk after a nice dinner.
Woodlands Waterfront is located near the checkpoint, and you can see the bright lights of Johor Bahru that is a stone's throw away from the jetty. The restaurant by the pier serves up some decent Malay food and is a good option for those who just want a simple dinner.
There is also a huge playground nearby for children to play. While we were there, a small two piece band brought some beautiful live music and a long jetty to take a nice romantic walk.
Address: 6A Admiralty Rd, Singapore 732006
South Singapore
4. Labrador Park
Labrador Park is located near the bustling Vivocity and the serene Keppel Bay, but despite its beautiful ambience and scenery, hasn't gained as much recognition as compared to its nearby counterparts. I love visiting Labrador Park because of the delicious seafood, cheap beer and the peace and quiet it offers.
One thing that makes it better: free parking!
There are only two eateries here located side by side – Labrador Seafood and The Training Shed. As its name suggests, Labrador Seafood is a seafood restaurant that cooks up fresh and delicious seafood, albeit at a steep cost. However, the layout and outdoor seating, as well as the lovely ambience from the dense greenery surrounding it, makes this worth a visit!
The Training Shed is a bar and bistro that is a quiet hangout for people around the area. Their happy hour deals are affordable. Quiet, cheap, and with nice music.
Address: 8 Port Rd, Singapore 117540
5. Tamarind Hill
I chanced upon this gorgeous colonial house as I made my way to Labrador Seafood for an early dinner one day. Turning up a steep slope before encountering this majestic building and finally arriving at an open car park, Tamarind Hill is a posh restaurant nestled at the top of Labrador Nature Reserve and overlooks the beautiful Labrador Waterfront.
Tamarind Hill is a restaurant that has its roots in Kuala Lumpur as a luxurious villa getaway. In Singapore, Tamarind Hill holds weddings, corporate events and birthdays. Open for lunch and dinner, Tamarind Hill serves up fine Thai Food that is of the highest quality.
Come here for an extremely romantic alfresco dinner that your date will love and appreciate for years to come. Be warned though: Tamarind Hill can be a little pricey!
Address: 30 Labrador Villa Rd, Singapore 119189
6. Faber Bistro
Faber Bistro is a small bar and bistro perched atop the popular Mount Faber. While most visitors head directly to the more popular eateries such as Spuds & Aprons and Moonstone, not many know of the smaller Faber Bistro.
With good music, decent food and alfresco dining, Faber Bistro overlooks the Singapore City area with views of the beautiful Keppel Bay and the Raffles Place district in the distance. It is quiet on weekdays but can get packed on weekends. I love coming here in the evenings as it's cooler as compared to most parts of Singapore, while the happy hour deals and truffle fries here are amazing as well.
Although driving up is highly recommended, taking a cab is still possible but quite a hassle, especially when you're trying to leave the area.
Address: 101 Mt Faber Rd, Singapore 099201
7. Quayside Isle
Deep within Sentosa is a small and quaint enclave built to cater mostly to the residents of Sentosa Cove. Located next to the majestic W Hotel Singapore, Quayside Isle boasts more than 15 restaurants, bars and even a supermarket!
I expected the prices of restaurants here to be higher based on the fact that it is located within the luxurious neighbourhood of Sentosa Cove, but I was pleasantly surprised to find affordable eateries such as Kith Cafe, Brusselsprouts and Picotin.
Quayside Isle is an amazing place to take your partner on a romantic date, with a whole array of dining options to choose from, followed by a romantic stroll along the quay that docks some of the most luxurious yachts in Singapore.
While Quayside Isle is open to the public, it is pretty deep in within Sentosa and it is advisable to drive in. Taking a taxi is also a good option, as there are no bus services that come so far in to Sentosa unless you are a resident here. Check out the video we made while we were there!
Address: 31 Ocean Way, Singapore 098375
North-East/East Singapore
8. The Punggol Settlement
Moving to the other side of Singapore, Punggol Settlement is a recently developed area by The Colonial Settlement. With rapid urbanization displacing the once vibrant seafood dining spots in Punggol over the past 2 decades, The Punggol Settlement has brought back delectable seafood restaurants amongst the lush greenery and scenery of the Punggol Waterfront.
Having already featured Bacon & Booze and Punggol Stables in our 14 Ulu Places to Visit in Singapore guide, Punggol Settlement has developed so rapidly into a beautiful park over the past year that we had to add this in again. With beautiful tortoise ponds and cycling paths that lead you down the scenic Punggol Park, The Punggol Settlement is an up-and-coming place that you have to visit before it gets too crowded!
Address: 3 Punggol Point Rd, Singapore 828694
9. Wild Oats
Photo Source: Wild Oats
Wild Oats is a restaurant and bar located in the middle of Punggol Park that serves up a delectable selection Western mains and finger food. The alfresco dining makes it a very romantic dining spot, especially since its located amongst the flora and fauna, and of course, a water body!
Photo Source: Wild Oats
The food here is pretty decent and is affordable. They come from the same parent company as the popular eatery Relish, so you can expect food of a similar standard. Parking may be a bit of a problem so you can either take a bus or park at the coffee shop nearby!
Address: 1 Punggol Park, Hougang Ave 8, Singapore 530000
10. Vava Bistro, Macritchie Reservoir Hilltop
Photo Source: VaVa Bistro
Located in the hilltops of Macritchie Reservoir, VaVa Bistro offers a romantic and tranquil dining experience amongst mother nature. Offering amazing food and excellent service, VaVa Bistro is one of the gems in this article that you have to give a try.
Photo Source: VaVa Bistro
The food at VaVa Bistro is very affordable and delectable, from their famous quesadillas to mouthwatering baby back ribs. The happy hour and alcohol deals are pretty decent too. Nevertheless, VaVa Bistro is a place that you have to bring your date to for a romantic dining experience in the ambience brought about by the peacefulness of the greenery and reservoir.
Address: 181 Lornie Rd, MacRitchie Reservoir Park, Singapore 297732
11. Changi Sailing Club
Similar to SAF Yacht Club in Sembawang, Changi Sailing Club is a private sailing club that opens its doors to patrons who wish to dine at the restaurant in the club. As a sailor, this was my parent club and I have fond memories here.
The seafood restaurant here serves up one of the best Fish Head Curry and Dry Beef Hor Fun in Singapore. While it is quiet, the ambience here during dinner is nice with candles lit and a sea breeze blowing through the restaurant. You can also take a stroll down the Changi Boardwalk which starts from Changi Sailing Club itself, going down towards Changi Village.
Address: 32 Netheravon Rd, Singapore 508508
12. The Bark Cafe
More commonly known as "Barks" by the residents staying around this delightful place, The Bark Cafe is a popular cafe and restaurant located next to Changi Prison. Many of the residents of Pasir Ris and Changi love to come to Barks to chill out and have dinner, while it is noticeable that most tables have a basket of their famous Chicken Wings.
While their food is slightly pricey, the quality of the food and service here more than makes up for it. Going back to their famous chicken wings, it is a must try here and one of the best I've tasted. Coated with a mouthwatering delicious batter, the Chicken Wings are crispy on the outside and juicy on the inside.
They even made it on our Top 20 best Chicken Wings in Singapore guide!
There usually isn't a very large crowd on weekdays, but they usually have a decent crowd on Fridays and Saturdays. The alfresco dining over dim yellow lights make it a nice place to hang out with friends or even suitable for a nice quiet dinner. For those who make it early enough in the evening, do check out the quaint Changi Chapel Museum that is located next to Barks!
Address: 1000 Upper Changi Rd North, Singapore 507707
13. NSRCC
At the far end of East Coast Park is yet another sea sports centre – NSRCC. Back in the day, I used to go cycling at East Coast Park with my girlfriend and we would always end up at NSRCC for a drink and some food.
We loved this place as we could sit right by the sea and enjoy the lovely sea breeze while we cooled down from a long cycle. We would also wait for the sunset which would make way for the beautiful lights that surrounded the two restaurants here at NSRCC.
The food here isn't the best, but it is decent and worth the price you pay. I strongly suggest a nice scenic cycle down East Coast Park all the way down here. A romantic date, and good exercise as well. A couple that sweats together, stays together!
Address: 11 Changi Coast Walk, Singapore 499740
West Singapore
14. Greenwood Avenue
Greenwood is not the most ulu place on this list, but the number of dining options you get here is worth writing about.
Photo Source: jeromeromerome
Greenwood Avenue is a housing estate located along Hillcrest Road and directly behind National Junior College at Dunearn Road. It is pretty inconvenient to travel to without driving, and there is a whole list of restaurants here. It is very quiet as not many people know about it!
With different cuisines throughout the stretch, you find popular restaurants chains such as Peperoni Pizzeria as well as the quaint Baker & Cook cafe. The food at these places isn't cheap, but is worth it. Most of these restaurants have indoor and outdoor seating, and there is a posh ambience that makes a romantic dinner setting.
Address: 6 Greenwood Ave, Hillcrest Park, Singapore 289195
15. Club July
Club July is a pub and cafe that is located in the far west of Singapore. Quietly located along Stagmont Ring and Choa Chu Kang Link, Club July offers local delights and Tze Cha food. This ulu diner also has both alfresco and indoor seating.
Formerly known as Pet Lovers Centre, Club July is an animal-friendly restaurant. As its name suggests, you can bring your dogs and cats here, which has a spacious area for your animals to run around! I originally saw this place more as a family oriented restaurant, but realized that could also have a romantic vibe to it, with couples bringing their beloved pets. Furthermore, Club July also has pool tables, karaoke and board games.
Super ulu, quiet and difficult to get to, Club July is a good option to go to bring your pets and enjoy a nice meal!
Address: 5 Stagmont Ring, Singapore 688241
Visting The Most Ulu Restaurants in Singapore
For groups of friends, some of these places can become your new favourite hang-out spot. And for couples, sometimes giving your loved ones a little surprise could go a long way.
We sincerely hope that this guide can give you some new ideas to take that special someone out for a romantic night out.Quiet, scenic and with good food, these are also places that could potentially take your relationship to another level.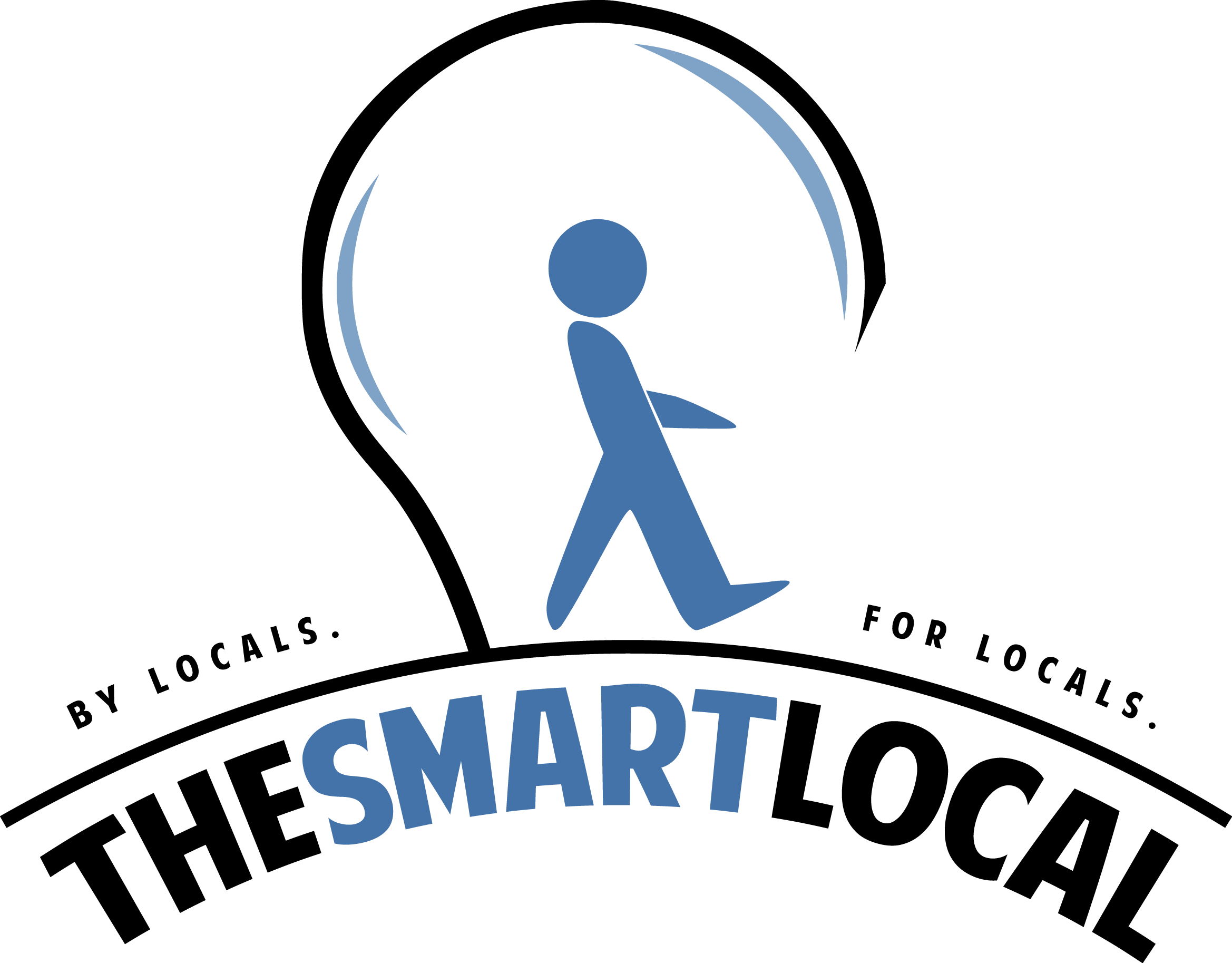 Drop us your email so you won't miss the latest news.