Charities to volunteer at, to help old folks in Singapore
---

Image adapted from: HCA Hospice Care, Red Cross
Everyone ages, and it's not just about wrinkles and grey hair – this often comes with both physical and cognitive health conditions as well, which hinders one in carrying out simple everyday tasks like housekeeping or buying groceries. It's even more heartbreaking when these old folks in need have no family members by their side to support them. 
This is where youths can step in and play a part to make a difference – through volunteering to keep the elderly company, provide a listening ear, or even take them to their medical appointments. These are the organisations you can volunteer at to help:
For more ways to volunteer, check out these articles:
---
1. TOUCH Community Services – meal preparation and games
---

Image credit: TOUCH Community Services
Volunteer with TOUCH Community Services to provide meals for seniors who are home-bound and usually living alone. This Meals-on-Wheels programme will keep you busy with meal preparations and deliveries for lunch and dinner breaks. If you're not good in the kitchen, sign up as a Befriender and accompany the elderly to their medical appointments.

Image credit: TOUCH Community Services
Those who are more artistically-inclined can share your talent as an art and crafts or games volunteer. 
Address: Block 162, Bukit Merah Central, #05-3545 Singapore 150162
Telephone: 6377 0122
Website
---
2. Alzheimer's Disease Association – therapy sessions and excursions
---

Image credit: Alzheimer's Disease Association
Alzheimer's disease is not a normal part of aging and there's no cure to it. One way we can bring comfort to this group of elderly is by volunteering at Alzheimer's Disease Association (ADA) to carry out art therapy sessions, or act as a guardian to accompany them during their excursions with the daycare centres.
Their daycare centres can be found across the island – namely Bukit Batok, Jurong Point, Tampines and Toa Payoh. There are also weekly enrichment programmes held at Bendemeer, Tiong Bahru and Toa Payoh. 
Address: 70 Bendemeer Road, #06-02 Luzerne Building, Singapore 339940
Telephone: 6293 9971
Website
---
3. Institute of Mental Health – support system through activities like art and music
---

Image credit: The Pride
The Institute of Mental Health has its doors open for volunteers to interact with senior residents or young adults through activities like dancing, karaoke, and accompanying them to places of interest. You'll be assigned a specific ward to help out with regularly and that's where you'll develop friendships and become a part of their support system.

An art piece made by a resident
Image credit: Matchsticks of IMH
Volunteering sessions happen on a weekly basis on Saturdays, from 9.30AM-12PM. Register here.
Address: 10 Buangkok View, Buangkok Green Medical Park, Singapore 539747
Telephone: 6389 2000
Website
---
4. Fei Yue Family Service Centre – visiting and decluttering homes
---

Image credit: Fei Yue Family Service Centre
At Fei Yue Family Service Centre, there are a wide range of programmes offered to cater to the different needs of the society – children, families, seniors, and inmates. 
To help the elderly in particular, volunteering opportunities include decluttering homes, preparing food, befriending through calls, home visits, or outings. They have Senior Activity Centres in many different neighbourhoods across the island so additional manpower is always welcome.
Address: Block B, 20 Lengkok Bahru, #03-02, Singapore 159053
Telephone: 6819 9177
Website
---
5. Red Cross – house visits and transport aid
---

Image credit: Red Cross
The first thing you might think of when hearing the name Red Cross is probably their blood donation drives. But they also provide an array of volunteering opportunities – in their ElderAid initiative, volunteers conduct home visits to seniors fortnightly to ensure that their homes are hazard-free and their food and medical supplies are sufficient. 
Other programmes include TransportAid where the elderly are accompanied to their healthcare service facilities and HoME+ where volunteers monitor home safety and provide a helpline for non-emergency situations.
Address: 15 Penang Lane, Singapore Red Cross Society, Singapore 238486
Telephone: 1800 375 8600
Website
---
6. The Salvation Army – organise workshops and provide entertainment
---

Image credit: The Salvation Army
The Salvation Army is one of the longest-running charity organisations in Singapore, focused on meeting the needs of the underprivileged and aged. 
Volunteer here if you've a skill to share like sewing or cooking, as you could help in organising workshops. Or perform your talent in singing to keep the elderly occupied. There are a few places where you can specifically help – the Peacehaven Nursing Home or Peacehaven Day Centres.
Address: 20 Bishan Street 22, Territorial Headquarters, Singapore 579768
Telephone: 6555 0188
Website
---
7. HCA Hospice Care – befriending, giving haircuts, and conducting exercise sessions
---

Image credit: HCA Hospice Care
HCA Hospice Care is one of the largest home hospice care providers in Singapore that provides comfort and support to patients with serious illnesses. So if you want to cheer up elderly patients with meaningful interactions, volunteer here as a befriender, or help with the general maintenance of the hospice, give haircuts and conduct exercise sessions. 
Address: 705 Serangoon Road, Block A, #03-01 Kwong Wai Shiu Hospital, Singapore 328127
Telephone: 6251 2561
Website
---
8. Habitat for Humanity Singapore – housekeeping for vulnerable elderly
---
Image credit: Habitat For Humanity Singapore
At Habitat for Humanity Singapore, the volunteer programmes offered are specialised to improving one's home environment especially for the vulnerable elderly. With their Project HomeWorks, volunteers will help to create a safer and more conducive living environment for them by clearing out expired food or items that pose as fire hazards.
If you'd like to take one step further, take up their overseas volunteering opportunities. When you're a Global Village Volunteer, you'll spend up to a week building a house from scratch for poverty-stricken families. Be prepared to sweat, there'll be a whole lot of mixing cement and carrying bricks. 
Address: 56 Lorong 23 Geylang, #05-00 Century Technology Building, Singapore 388381
Opening hours: 9.30AM-6PM
Website
---
9. Willing Hearts – preparing ingredients and cooking meals
---

Image credit: BDO Singapore
Willing Hearts is an independent organisation run mostly by volunteers who help provide 5,000 meals to over 40 locations across Singapore, daily. As a volunteer here, you'll be whipping up wholesome meals with the team and helping to prepare ingredients, pack lunch boxes, or clean up. 
Address: Block 6, 11 Jalan Ubi, #01-51 Kembangan – Chai Chee Community Hub, Singapore 409074
Telephone: 6377 0122
Website
---
10. Lions Befrienders – regular house visits
---

Image credit: Lions Befrienders
"Because everyone needs a friend" is the Lions Befrienders' tagline and it's a good indication of how dedicated this organisation is in making sure no one feels alone at providing company for the elderly. If you're a Befriender here, you'll be making weekly visits to a senior's home. But if you have more time on your hands, you can choose to be a Can Carer instead where you'll take charge of monitoring the well-being of vulnerable seniors by visiting their homes up to 3 times a week. 

Image credit: Lions Befrienders
For those with a less flexible schedule, you can volunteer at the Senior Activity Centres and engage the old folks in activities such as exercise and handicraft. Apply here.
Address: Block 130, Bukit Merah View, #01-358, Singapore 150130
Opening Hours: Mon-Fri: 9AM-6PM
Telephone: 1800 375 8600
Website
---
Volunteering to help the elderly in Singapore
---
There's this warm fuzzy feeling you get when you help someone in need. Volunteer with these organisations, and you'll be helping to improve the lives of old folks through homecare and engaging activities. They're always in need for more volunteers, so it's never too late to sign up. 
For overseas volunteering opportunities, check out this article.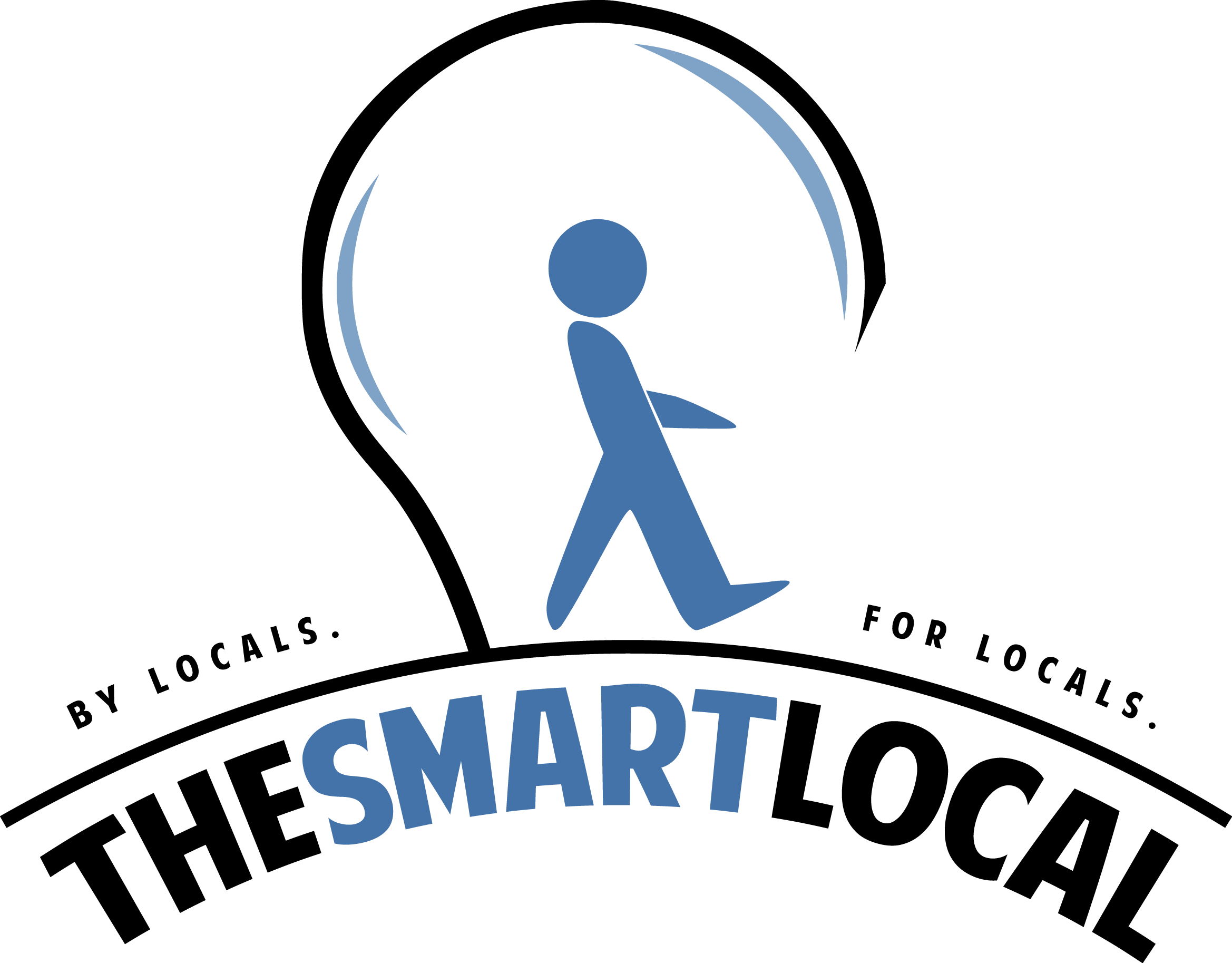 Drop us your email so you won't miss the latest news.