Early childhood tips from preschool teachers
---
From new parents to doting youngsters who wanna learn how best to care for their little cousins, nieces and nephews, navigating early childhood is rewarding but super duper complex. If you find it tricky handling a tyke, imagine that multiplied to an entire classroom's worth.
That's why the heroes behind preschools such as PCF Sparkletots have an invaluable wealth of knowledge accumulated through years of experience. From combatting picky eating to soothing temper tantrums, we unearth some nuggets of wisdom from Ms Eileen Chua and Ms Juliana Jaysree, PCF Sparkletots' Centre Principal and Teacher respectively.
This article is a part of our Influential Brands 2018 series, where we highlight the most influential brands in Singapore. PCF has been awarded the 2018 Top Employer Brand in the category of Charitable Foundation in Singapore.
---
1. How to help picky eating kids try fruits and vegetables
---
While you may be on a strong #CleanEating kick as part of your new year's resolutions, children may be more keen on chowing down deliciously addictive junk food.
Rather than getting them to clear their plate by force without relevant reasoning, Eileen suggests introducing the benefits of healthy eating through stories and play activities. True enough, we often neglect to educate little ones on the logic behind what we deem best for them, thinking it'd be too much for their young minds to fathom.
On the contrary, familiarising them at a tender age with the concept of nutrients and a healthy diet means they'll be able to make informed dietary decisions  – instead of gorging themselves silly with fast food – well beyond the years of parents dictating their meals.
Juliana adds that tapping into their interests will also serve as motivation. Kids this age are crazy about playtime, so telling them that eating healthy provides them with more energy for activities flips a switch in their minds. They'll realise that enjoying their fruits and veggies is actually to their advantage: Not feeling sluggish after lunch and having to miss out on a trip to the playground.
---
2. How to discourage negative behaviour like throwing tantrums
---
We're all familiar with the sights and sounds of an upset child wailing and flailing around when things don't go their way. Avoid discounting their feelings and jumping straight into chastising them for the negative reaction. Both Eileen and Juliana agree that it is important for children to experience the freedom to express their feelings, and that adults should delve deeper into the reasons behind each outburst.
It's not all bad if kids throw a tantrum. In fact, parents get to understand juniors a little better and juniors learn to self-regulate their emotions and deal with the darker sides of life: anger, frustration and disappointment. Mighty useful skills even as they grow up!
Juliana introduces practical tactics such as a Comforting Corner where children can go to calm themselves down, veering away from their peers into a space where they can clear their head while feeling much less pressure. She also teaches the classroom to adopt the "Breathe and count up to 10" strategy as a means of practising self-soothing.
---
3. How to help shy kids break out of their shell
---
Introverts of all ages will relate to this. Raising your hand to answer a question or mingling with fellow classmates for a lesson activity can be a huge struggle for kids who are shy. While it's ideal to initiate baby steps for them to become braver and bolder, getting them to make even the tiniest first step could prove to be the biggest challenge of all.
Juliana suggests identifying the child's strengths and interests so you can weave them into activities designed to bring them out of their shell. She also stresses the importance of forming an emotional bond with the child through regular conversations, a major factor in a shy little boy or girl building trust with a grownup.
Through experience, Eileen has identified the following tactics to help little ones boost their confidence levels:
Buddy them with a peer – Allows them to feel at ease. Plus, if they're unsure of anything, they're comfortable enough to either ask for help or to mirror their buddy's actions.
Allow children to make mistakes – Gently remind them that failure is all part of the ride and what's important is that they always try again.
Provide positive reinforcement – Instead of saying "You should not be playing by yourself", present socialising as the alternative in a cheerful way such as "How about playing with a friend, she will really enjoy doing this activity with you!".
---
4. How to get kids to share
---
"You so sell-fish (selfish), you fishmonger!": A comedic taunt you may have heard in your early school days. Because we aren't born knowing that "sharing is caring", kids tend to want to hoard all the goodies to themselves.
The kids got to DIY their own ice-cream cones – talk about a fun activity!
One way for them to pick up the sharing principle is through mirroring. Eileen shares that some teachers will purposefully borrow something from another class' teacher. As all eyes in the classroom are on her, she'd say "Thank you for sharing this with me!".
This scene registers in the children's mind as a pleasant, polite interaction where you can either share something with someone in need or feel brave enough to request something to be shared.
Juliana adds that once kids learn how sharing works, it doesn't stop there. It's crucial to highlight good instances with praise and attention. When a child is complimented on his or her great sharing skills, not only do they feel proud of themselves and eager to repeat their good behaviour, their peers will also seek to emulate it.
---
5. How to get kids to break away from technology and try new things
---
This one's especially noteworthy for those struggling to pry their kids away from the iPad. It's vital to develop young minds to become inquisitive and creative, rather than constantly yearning for another loop of Baby Shark.
Eileen shares that open-ended materials work as good prompts to engage children's thinking, rather than feeding them a nicely wrapped up ending every time. The incorporation of outdoor playtime also does wonders in presenting learning opportunities left and right. She recalls how a group of children encountered a trail of ants moving breadcrumbs during their morning walk, which sparked their curiosity and led to a natural snowballing of questions.
We know there's no bigger wet blanket than being told that your genuine query is a "silly question". Highlighting the role of interactivity for activities to be stimulating, Juliana also states that motivation is crucial for children to sustain a hunger for learning.
---
6. How to get kids to tidy up and practise good hygiene
---
Never underestimate the significance of role models when cementing certain acts as "good practices" for children to follow suit. To motivate the self-discipline among kids to pick up after themselves, it all begins with us adults. And don't be lazy! If we "procrastinate" on tidying up our spaces, they'll see it and deem it something that's acceptable.
Juliana facilitating a playtime activity with the children
Eileen makes it known to the children when she clears up the teaching resources after each session, setting a clear expectation of what is required.
As for hygiene practices, Juliana advises setting a routine for kids to follow. It may take some reminders and getting used to, but the kids in her class now wipe their own tables after eating without being prompted!
---
PCF Sparkletots – Experts with children
---
All these nifty tips and tricks are courtesy of the highly skilled and experienced teaching staff at PCF Sparkletots. Not surprisingly, both Eileen and Juliana were drawn to this career due to their love for children.
If you share the same passion for our bright future generations and aspire to guide adorable young ones to their full potential, you'd be pleased to know that the career prospects at PCF Sparkletots are just as impressive as their curriculum.
Instead of getting thrown into a teaching position and left to fend for yourself, employees can look forward to regular Professional Development courses. One example is the Family Collaboration course, equipping teachers with the know-how on communicating effectively with parents.
Working at PCF Sparkletots also bestows upon you plentiful chances to network with fellow educators and share ideas plus new practices.
Juliana shares an instance where multiple PCF Sparkletots preschools came together to share their thoughts and experiences on Inquiry-Based Learning, a form of active learning that begins with questions, problems and scenarios posed to students. Teachers also get to attend numerous seminars, trainings and conferences, including the coveted Overseas Learning Experience Programme.
Having been a part of PCF Sparkletots for 8 years, Eileen started out as a teacher at the preschool, progressing to become Centre Principal. As fate would have it, her mother was a nanny since she was young, meaning there'd always be babies and young children to play and interact with. Eileen discovered her passion towards nurturing little kids, and now counts one of the most heartwarming and memorable moments as when kids say "Teacher, when I grow up, I want to be like you!" to her.
Juliana's warm and cheery disposition makes the entire class naturally flock to her, brimming with anticipation for a new day's worth of teachings. Her unique lesson plans mean that a fun activity like ice cream cone making has the potential to be a learning opportunity. Juliana's joy and satisfaction come from seeing the children's eyes light up with excitement upon accomplishing something new.
Image credit: PCF Sparkletots
With over 360 preschools and 40,000 kindergartens and childcare enrolment islandwide, PCF Sparkletots is currently the largest preschool operator and employer in Singapore. You can follow them on Facebook here!
---
About Influential Brands
---
Influential Brands is a consumer insight-driven awards programme that provides consumers, businesses, and stakeholders a platform to give brands the recognition they deserve for excelling in their respective fields.
Studies conducted by Influential Brands are purely driven by consumers, with Top Brands selected by consumers based on their perceptions and preferences. Ensuing results paint an accurate picture of the impact and influence that brands have on the lives of consumers.
To better understand how the ever-changing world that we live in affects consumers' purchasing habits and experiences, Influential Brands is committed to identifying their preferences, behavioural patterns, and values.
For more information, like and follow Influential Brands on Facebook for more updates!
For more parenting tips and enriching activities for kids:
---
This post was brought to you by PCF Sparkletots.
Photography by Angeline Ngiam.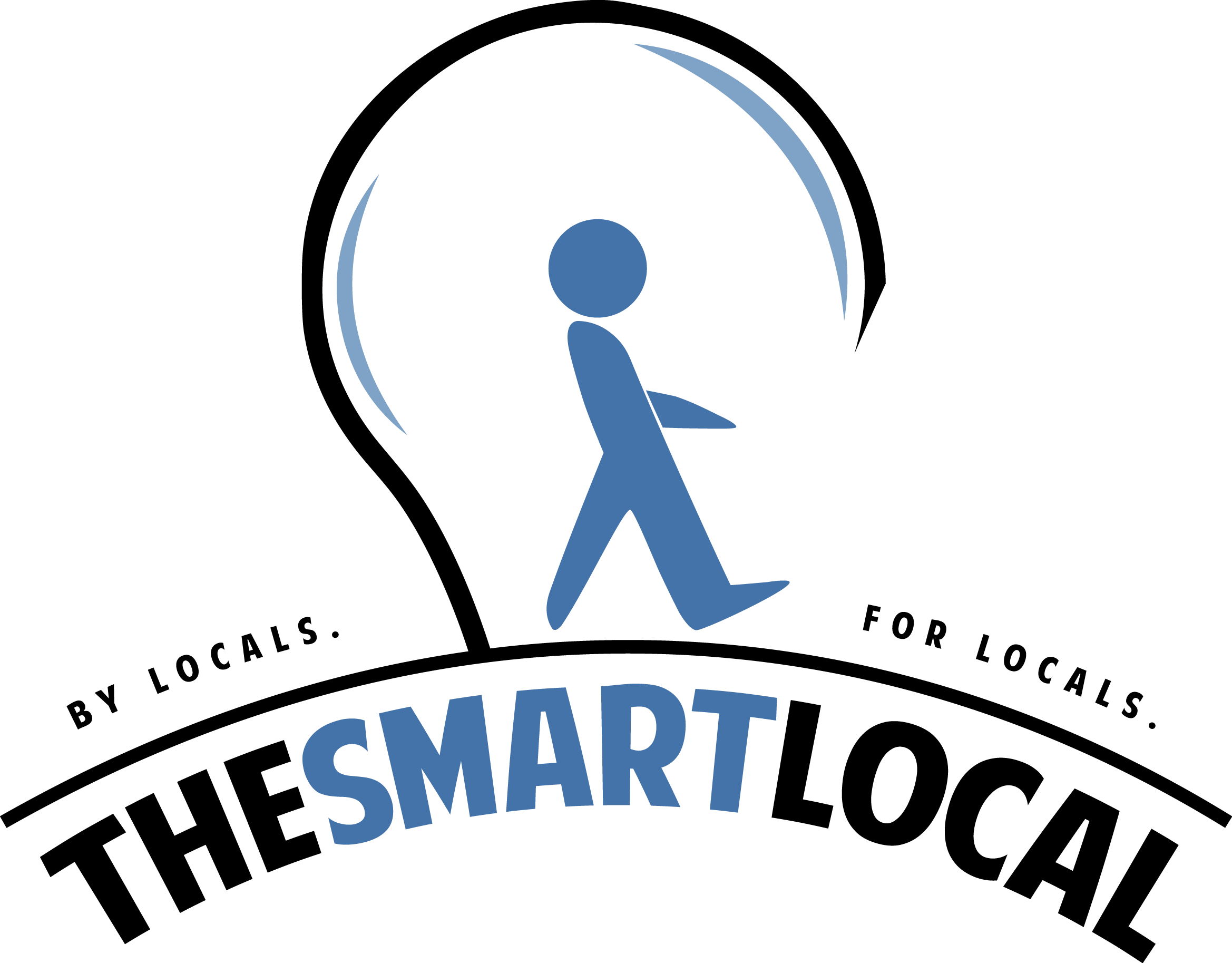 Drop us your email so you won't miss the latest news.