TCM clinics in Singapore
---
Think of traditional Chinese medicine (TCM) and unnerving thoughts of a dozen needles being inserted into your skin and circular blots of red popping up on your back may come to mind. Yet, TCM has managed to garner a steady following, with many flocking to its clinics to skip out on side effects that can come with Western medications.
Whether you're experiencing throbbing back pain from WFH or the sniffles, consider booking a consultation at one of these 12 TCM clinics in Singapore to reap the manifold benefits of traditional medicine, from alleviating pain to relieving fatigue:
Note: The practices of TCM are based on the fundamental concept of restoring the flow of the body's vital energy (qi) and not backed by actual scientific research. As such, don't replace hospital visits with TCM sessions especially when dealing with serious illnesses.
For more articles on treatments in Singapore:
---
1. Ma Kuang – Accessible clinic with the most number of outlets
---
Image credit: @jlyshi 
With over 20 TCM clinics and tuina (therapeutic massage) centres sprawled across Singapore, Ma Kuang should definitely be on your radar whether you live in the heartlands of Ang Mo Kio or Tiong Bahru. Tuina takes it up a notch to go beyond working on your muscles and joints to dealing with the flow and distribution of your qi.
Don't miss out on bringing your ah gong and ahma along for a TCM sesh as well – Ma Kuang offers an exclusive 10% discount on herbal medicines and consultations for seniors aged 60 and above. You can also get your hands on house brand healthcare products from supplements for joint care to medicated plasters, and even request for delivery to your doorstep for an additional $10.70.
Full list of Ma Kuang outlets
Book a session at Ma Kuang TCM Wellness Centre.
Telephone: 6884 4772
---
2. Ong Fujian Chinese Physician Hall – Advanced equipment & integrated treatments
---
Image credit: @winnie_xh 
TCM clinics are a dime a dozen, but few possess the modern equipment required for the most effective and speedy treatment. Enter Ong Fujian Chinese Physician Hall, who hit its stride by boasting electrical traction beds and traction equipment for neck and herbal hydrotherapy respectively. These treatments are perfect for those suffering from neck pain or those looking to detox and boost their skin health in a herbal bath.
You can also get the most bang for your buck here because the clinic uses integrated treatment methods, which incorporates acupuncture, TCM massage and oral medicine. These procedures work best in synergy, providing you holistic treatment to make your whole body healthier.
Do note that consultations here are on a first-come, first-served basis with the exception of acupuncture and weight management, which require booking of appointments.
Address: 259 Joo Chiat Road Singapore 427513
Telephone: 6440 5698
Ong Fujian Chinese Physician Hall website 
---
3. Great Wall Acupuncture Clinic – Physicians with over 45 years of experience
---
Image credit: Great Wall Acupuncture Clinic 
Many of us are not able to escape frozen shoulders and stiff necks from being plastered to screens so often. Having treated thousands of patients since 1976, check out Great Wall Acupuncture Clinic to get relief for these symptoms or go for pain management treatments like tuina and guasha (scrapping).
You know you'll be in good hands because the chief physician boasts 45 years of experience and an arsenal of accolades under his belt such as the Chief Physician Certificate – the highest level of certification awarded to TCM physicians.
Address: Blk 75-D Redhill Road #01-106 & #01-114 Singapore 154075
Telephone: 6474 0869
Opening hours: 9AM-9PM, Daily
Great Wall Acupuncture Clinic website  
---
4. NovaHealth TCM Clinic – Central location & robot massages
---
The premium NovaHealth TCM Clinic is located just a stone's throw away from Raffles Place MRT – perfect for office workers to get a midday pick-me-up with one of their 40 to 45 minute-long treatment sessions. But if you're looking for a longer session on the weekends, you can also visit one of their family clinics, situated in neighbourhoods like Farrer Park and Eunos.

EMMA (Expert Manipulative Massage Automation) the robotic masseuse
Image credit: NovaHealth TCM Clinic 
The physicians here really know their onions, having undergone training for at least two years under renowned overseas hospitals with years of experience practising integrative medicine to boot. This means that they will make use of all appropriate therapies after taking into account every aspect of your lifestyle.
And if you think TCM is just a traditional ancient practice, think again. The future is now – and NovaHealth is rolling with the times because you can look forward to getting a massage from robots, and other innovative segments like electric pulse treatment.
Full list of NovaHealth TCM outlets and opening hours 
---
5. Sin Kang TCM – For acupuncture with no pain
---
Image credit: @sinkangtcm 
Many avoid acupuncture like the plague because they don't think they can tahan the prickly painful experience of having a deluge of needles puncture their skin. However, Sin Kang TCM is the only clinic that offers no-pain acupuncture using ultra-thin needles with guide tubes that help position them to minimise discomfort. This makes for a non-invasive and painless treatment for conditions like arthritis and headaches. 
You can even opt for rejuvenating cosmetic facial acupuncture to deal with acne breakouts or facial lines and wrinkles – all pain-free of course. All physicians and therapists here have a unique specialisation that they're experienced in so you will get the best results and care whether you're undergoing treatment for sprained ankles and lymphatic drainage or a simple detox to enhance your immunity.
Address: 100 Tras Street Singapore 079027
Telephone: 6444 4909
Address: 1 Vista Exchange Green Singapore 138617
Telephone: 6262 4998
Address: 60 Paya Lebar Road Singapore 409051
Telephone: 6222 1331
---
6. Singapore Chung Hua Medical Institution – Non-profit clinic with volunteer physicians
---
Image credit: Wikimedia Commons 
Committed to helping the less fortunate, Singapore Chung Hwa Medical Institution is a non-profit clinic; and on top of the already subsidised prices, many elderly and needy patients also receive 50% or even full waiver on treatments. A little upward of 500 physicians are volunteers not on payroll, with donations making up the bulk of the institution's expenditure.
You can get a consultation for as low as $7, and physicians here are even trained in specialised fields like oncology (cancer) or alopeciology (hair loss) across their five clinic branches.
Full list of Singapore Chung Hwa Medical Institution outlets
Singapore Chung Hwa Medical Institution website 
---
7. Kin Teck Tong – Bilingual physicians
---
Image credit: @kttkintecktong 
Many young people now are unfamiliar with TCM or feel like it's an old people thang, but bringing them to Kin Teck Tong may just spur a change of heart. Six of the seven clinic branches here are touted as "Modern Chinese Medical" branches, with all physicians and therapists being bilingual so non-Chinese folks don't have to worry about giving the treatments a try as well.
Using advanced devices hailing from Japan, their 3D Microwave Therapy ($32) – you read that right – employs high frequency electromagnetic waves to stave off swelling and pain while boosting your immunity. You can also check out their Intermediate-Frequency Therapy ($32) that helps promote blood circulation and even tones your muscles through inducing tremors and muscle contractions.
Opening hours: Mon – Fri 11AM-9PM | Sat & Sun 10AM-9PM
Full list of Kin Teck Tong outlets 
---
8. Aik Kong Tong TCM Clinic – For orthopaedics & bone-setting
---
Image credit: Aik Kong Tong TCM 
If you're eyeing orthopaedic treatments like bone setting or posture correction, Aik Kong Tong TCM Clinic is where it's at. They provide health conditioning services with a specialisation in bone pain, so you can look forward to adjustments to your joints that can aid movement and reduce any pain and tightness in your muscles.
With a central location at Sim Lim Square, the clinic has received rave reviews for treating chronic displacements or discomfort, with many symptoms disappearing almost immediately. Try their orthopaedic massage that stimulates your meridian channels – or the path of your qi – as well as acupressure points to improve blood circulation for anti-aging and emotional benefits like reducing the effects of stress and trauma.
Address: 1 Rochor Canal Road, #03-20A Sim Lim Square, Singapore 188504
Telephone: 9710 5992
Aik Kong Thong TCM Clinic website
---
9. Shanghai Chinese Medicine Centre – Convenient wellness packages
---

Image credit: Shanghai Chinese Medicine Centre 
Physicians in the Shanghai Chinese Medicine Centre possess degrees in both Western medicine and TCM so you can enjoy the best of both worlds. Their scientifically-formulated traditional herbal medicine is also available for grabs in sachet powder form – a god-send for those who don't have the time and energy to brew up herbal decoctions.
You should also check out their Family Wellness Package ($800), which lets you rope in the entire fam bam to undergo treatments and conditionings. A specific physician will be assigned to your family so they can better prescribe treatments or eating plans according to your specific environmental and genetic needs. A plus point is that you get an extra $100 credit added to the package immediately when you sign up.
Address: Blk 925 Yishun Central 1 #01-243 Singapore 760925
Telephone: 6756 1528
Shanghai Chinese Medicine Centre website  
---
10. Refresh TCM Wellness – Natural slimming & beauty treatments 
---
Image credit: @refreshtcmwellness 
With slimming and beauty TCM programmes administered in a 100% natural and safe manner, Refresh TCM Wellness is one of three brands under the Refresh group, with the others being Yong Kang TCM Clinic and Refresh Hair and Scalp. Give their family-friendly Herbal Spa treatment a try, which utilises ten different herbs for recuperation and detoxification, suitable for ages from 10 – 60. 
You're all set to shed some calories with their TCM slimming treatment, a non-invasive process that requires no injections – only herbs and massages to slim, tone and lift your body. And don't miss out on pampering the most important part of your body with a customised TCM facial as well to help you achieve that flawless porcelain skin while preventing ageing and dealing with acne.
Address: 30 Sembawang Drive, #03-24 Singapore 757713
Telephone: 6752 4424
Address: 68 Orchard Road, #03-47 Singapore 238839
Telephone: 6733 6344
Address: 1 Vista Exchange Green, #B1-32 Singapore 138617
Telephone: 6684 2006
---
11. Raffles Chinese Medicine – 24H appointment-making & translation services
---

Image credit: @rafflesmedgrp 
Working as a unit under the Raffles Medical Group, specialists from Raffles Chinese Medicine work closely and frequently collaborate with their Western medicine counterparts to offer you the best integrated treatment methods for your condition, from fertility to cancer care.
You don't even have to call in during business hours because 24-hour appointment-making services are also readily available for added convenience. The physicians here speak both English and Mandarin, with translation services offered round the clock so that your loved ones won't have a problem communicating personally with their specialists.
Address: 585 North Bridge Road Level 2 Raffles Hospital, Singapore 188770
Telephone: 6311 2388
Opening hours: Mon – Fri 8.30AM-7.30PM | Sat 8.30PM-5.30 (Closed on Sundays)
Raffles Chinese Medicine website 
---
12. Herbal One Clinic – TCM catered to children
---
Image credit: @iamanghowmummy 
Having a kid fall sick is one of the most worrying and frustrating experiences for a parent, so bring them down to Herbal One Clinic – a TCM clinic specialising in pediatric care. TCM can be a long term preventive measure for ailments in children through gentler and subtler natural methods, and it is proven to be absolutely safe.
Their NoseSpa Therapy is a non-invasive herbal inhalation therapy that helps fight against respiratory ailments like rhinitis and sinusitis. Baby Cupping is also available, using methods of gua sha (scrapping) and ba guan (cupping) with medical-grade soft silicone cups that are delicate and non-irritable. These are much less painful than usual so your kiddo can get relief from common ailments like fever or indigestion.
Address: 101 Irrawaddy Road, #18-10 Royal Square Medical Centre @ Novena, Singapore 329565
Telephone: 6376 2345
Opening hours: Mon – Fri 1PM-9PM | Sat 9AM-5PM | Sun 9AM-1PM
---
Nurse your way back to health at these TCM clinics in Singapore
---
Whether it's your first time or if you're a regular, TCM offers a slew of services ranging from tuina to cupping to help you achieve optimum health and wellness through natural methods.
Beyond herbs and therapies, TCM helps you achieve balance in your organs and can complement Western medicine to achieve more satisfactory results at a faster rate. With this list, you can find the most suitable clinic based on convenience and specialisations.
For health and wellness tips:
---
Cover image adapted from (L-R): Singapore Chung Hwa Medical Institution , Great Wall Acupuncture Clinic, @kttkintecktong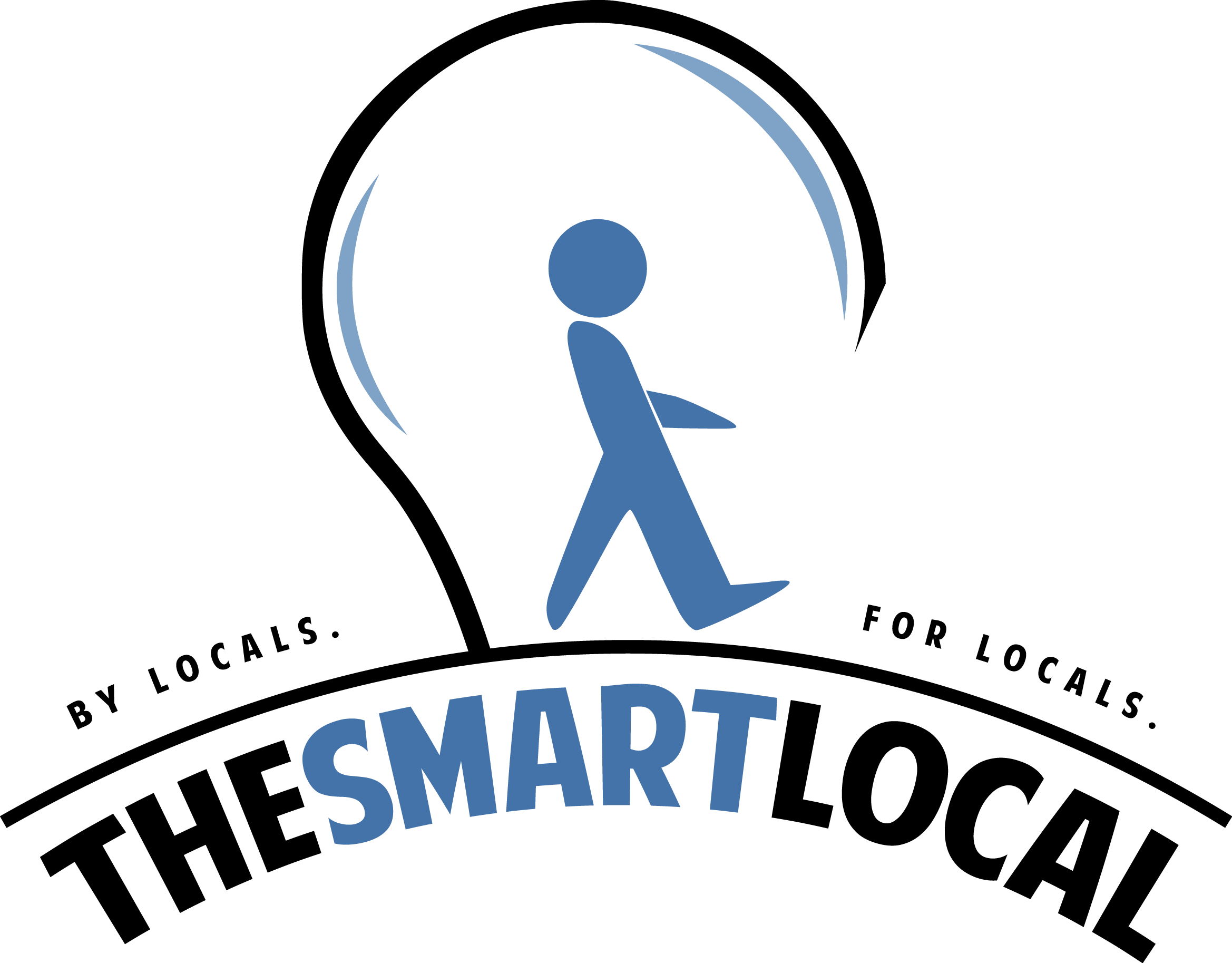 Drop us your email so you won't miss the latest news.