Being a sugar baby in Singapore 
---
Grace* wakes up one day to find $300 deposited into her bank account. She remembers a drunken encounter with a 40-year-old man last night – realising that she's accidentally gotten herself into this sugar baby business again.
I know what you're thinking, "huh then this headline is clickbait is it?" – perhaps. I'll let you be the judge. But first, here's her story about how she found herself accidentally becoming a sugar baby. 
*Names have been changed to maintain confidentiality.
---
Started sugaring in the States after a bad breakup 
---

Image for illustrative purposes only.
This is not her first rodeo. It all started when she was a student studying overseas. She was just 20 and had broken up with her very first boyfriend. 
As we all know, first heartbreaks can be soul-crushing and people deal in a myriad of ways. Well, Grace didn't start hitting the gym, neither did she sign herself up for Russian classes, nor reach out for the scissors to cut her bangs. 
Instead, she thought to herself: "My ex doesn't want me, but there are all these other guys who want me. I know what most guys want, and that's sex – so why not try this sugar baby thing I keep seeing online?"


Image for illustrative purposes only.  
Grace then went on a sugar baby app, created a profile, and started going on dates. She was pleasantly surprised when her rent got paid off by a sugar daddy. That would be her first transaction – and then it just kept coming. The more daddies she met, the more she'd get things paid off – clothes, rent, cleaning, groceries, and even a vibrator that she told me was a great "investment". 
Besides gifts, they'd also pay for her time – one even regularly called her for a casual chat for US$50 (S$67.55). To Grace, it was the validation she needed. "I was finding my worth in monetary value, which I know is really bad. I just started thinking, 'wow I'm worth this amount … I'm worth that amount.'" 
However, the attention and money lost their novelty after a while – and Grace felt the emptiness creeping in again. After 2 years of trying it out, Grace then swore off sugaring and focused on her studies. 
---
Or so she thought…
---
Fast forward to 2023, and she's moved back to Singapore after graduating. Now in her mid-20s, Grace's number one priority is to start building up her career. But working as a public relations executive for a tech start-up means that things can get pretty hectic. 
She's often out for an after-work tipple in the CBD, winding down with a glass of wine either alone or with co-workers. 

Image for illustrative purposes only. 
One evening, after a particularly rough day at work, she found herself at a bar in the CBD on her own. 
"You're so pretty," a man interrupted her as she was deep in thought. He then introduced himself as Jon*. Well, at least it's a free drink, she thought to herself. Alcohol here can get pretty expensive, after all. 
A drink turned into two, and then they just ordered round after round. She doesn't remember much of the conversation – but that was how she accidentally got back into sugaring again. 
---
Getting paid $300 to go for dinner in Singapore
---
After that encounter, she continued talking to Jon via text. A few days later, he asked her out for dinner. "How does it work?" I ask, curious.

"I'd get paid $300 to just show up at lunch or dinner and have conversations. He'd also pay for the meal. I like how non-nonsense it is; it's usually very clear transactions and you're being remunerated for your time and company," Grace explains. 
By contrast, she never knew what the standard rates were when she first started. "When I was younger, it was very easy to impress me. They'd just bring me to a fine dining restaurant without paying me for my time and I'd be like, 'woah, it's so f-ing cool'". 

Image for illustrative purposes only.
It's hard to imagine being so lonely or having such a deep craving for physical intimacy to have to pay someone else for their company, I think out loud. 
In Grace's experience, most sugar daddies are so busy with their careers that they don't have the time or energy to develop an organic partnership. They're mostly high flyers, with a large surplus of money – and no one to share it with. So they'd pay for someone to have meals – and have no-strings-attached fun with. 
"Me and Jon, we talk about his work – he tries to ask about me to be polite. But I turn back the conversation to him. One of the things I like about going on these dates is that I get to talk to people I would usually not cross paths with. I've learnt so much about banking, Fintech – you name it," she shares.
When asked if she would have deliberately continued her sugar baby lifestyle in Singapore, she paused. "I did play around with the idea in my head, maybe I accidentally manifested it." 
You know what they say, what's meant for you will find you. After her accidental return to sugaring, she then downloaded an app for sugar babies – which she's still using till this day. 
---
Setting boundaries

---
For Grace, sugaring is mainly a side hustle – kind of like people dropshipping after work hours or doing Grab deliveries for additional income. There are no emotions involved. In her mind, if she can't find a boyfriend, she might as well get paid for her time. 
"If I get into a serious relationship, I'll cut off all ties. I judge people who are in a relationship and are still in contact with their sugar daddies. It's very hypocritical of me to say that, because I go on dates with guys who are married," she says. She then pauses to think, "Maybe because I profit from the guy. I feel like a corporation – I really am running myself like a business." 
And as business goes, there are bound to be partnerships that break the contract. One of her sugar daddies wanted to take things seriously and even proposed to her. Another one started verbally abusing her. Grace cut these men off without hesitation. 
"I have a steady stream of 'clients', so I'm really just chilling," she sits back, unbothered.
---
Choosing to continue sugaring after that 
---
Now, Grace goes on a sugar daddy date about once a week – in between dates with guys she'd meet on "normal" dating apps like Tinder and Bumble. Sure, she has a full-time job – but sugaring is a way to supplement her income and get her savings in order. 

Image for illustrative purposes only.
"I also go on these dates for experiences," she tells me. "A lot of financially responsible people my age won't go to these atas places. I also learn from the way the men talk; and the way they think. It's very rare for people my age to be super wealthy and successful. A lot of these sugar daddies worked hard to get to where they are – it's really inspirational." 
But that's not all: "It also ties in with my self-worth. To me, these men work hard for their money – and they choose to spend their time and money on me. It's an ego booster for me, because I've had some of these men say I look like a trophy girlfriend."
---
Stereotypes about being a sugar baby are largely true 
---
It's not every day you get to talk to someone who fully embraces their lifestyle as a sugar baby. Talking to Grace, a lot of my own personal biases based on stereotypes I've heard fade away. "What are the misconceptions you have heard? I don't think I've heard many misconceptions that are false," Grace says. 
I share with her that I once heard a friend compare sugaring to prostitution. To that, she says: "I honestly think it is, but with sugaring there's more of a facade; more smoke and mirrors. In its essence, it's prostitution. If you're dating someone you give them sex and companionship. At least when you're sugaring, they give you money. A boyfriend just gives you trauma."

Image for illustrative purposes only.
That said, Grace also has friends who strictly just go out for lunch or dinner dates with sugar daddies without any act of physical intimacy involved. 
---
Being a sugar baby in Singapore for a good time, not for a long time 
---
When I ask Grace if she sees herself being a sugar baby for long, she immediately opens up: "I want a real relationship, and I'm still looking for that on dating apps. When I do get into a relationship, I'll stop." 
It's apparent that she does have her head on her shoulders, which is wildly different from most people's perceptions of sugar babies being complete bimbos. After all, who are we to judge if the arrangements are taking place between 2 consenting adults? Talking to her while laughing at her self-depreciating sense of humour, I do hope she eventually finds what she's looking for. But right now, she's livin' la vida loca. 
More love & dating perspectives: 
---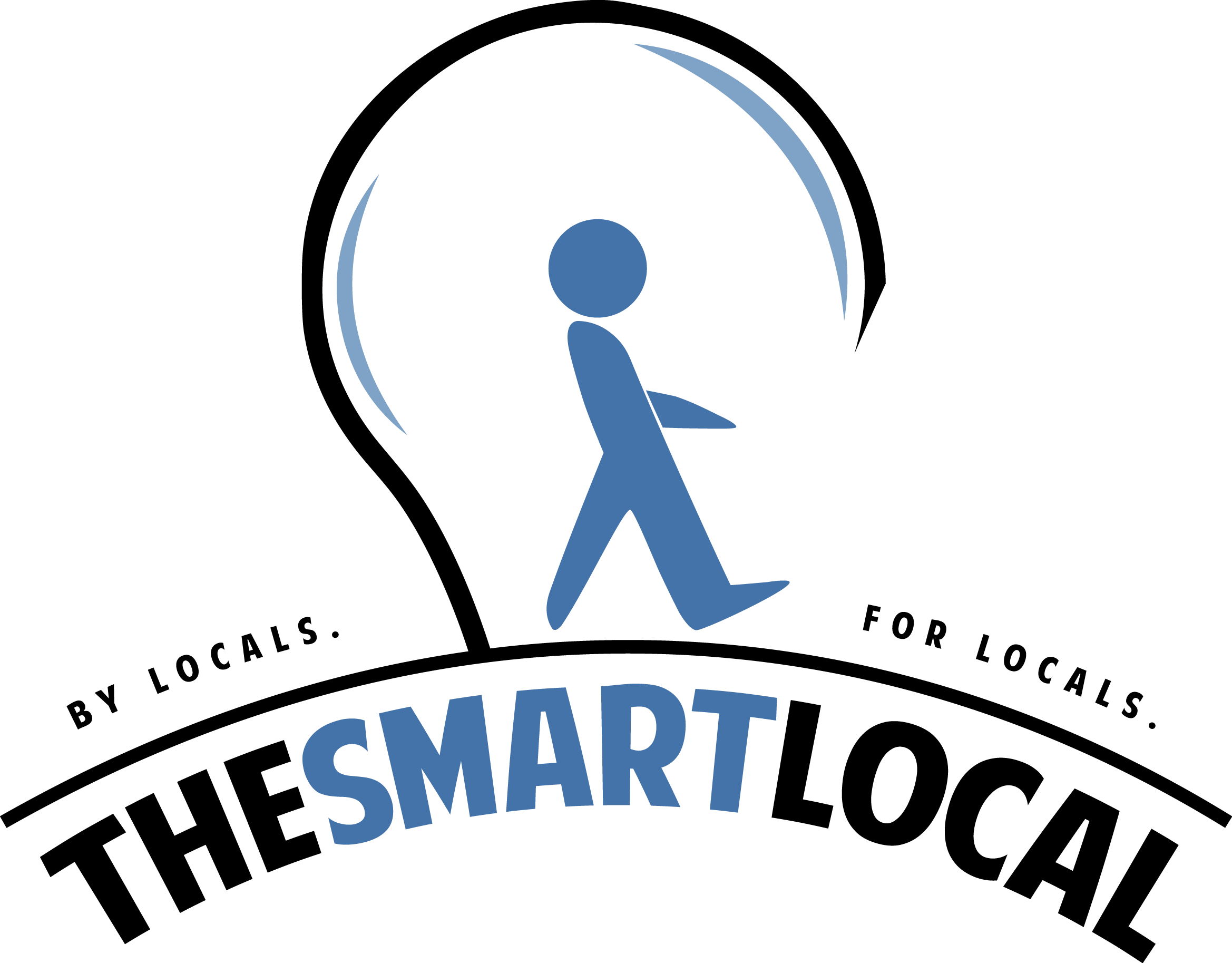 Drop us your email so you won't miss the latest news.