Dating during Covid-19 restrictions
---
If you're single like me, you'd understand the bane dating in real life has been in the past couple of years. With limitations set on dining out, having a proper dinner date hasn't been the easiest. Instead, I've had to turn to virtual dates over Zoom and FaceTime.
But now that dining in is allowed again, I decided to take one of my dates from our screens to real life. Having only sent each other text messages, this was our chance to see if sparks would carry on in real life.
---
Going on a date at Marina at Keppel Bay
---
Gerald and I both first swiped right on each other a couple of months ago on a dating app. He was working in the United States at that time, and we only managed to text each other at odd hours of the day.
We got along swimmingly and bonded over mutual interests like food and travel. After weeks of back and forth discussing our favourite dishes and places we'd like to visit in the future, Gerald announced that he was heading home to Singapore.
This was exciting news, as this meant we could finally have a date in person. Since this was the first time we would be meeting face to face, it had to be perfect. We decided that we'd meet up for an activity to break the ice then grab a meal and see how things go from there.

Image credit: Marina at Keppel Bay
He asked me to suggest a place, and I thought Marina at Keppel Bay would be an ideal setting for our first meeting. It's a romantic place with views of the yacht marina everywhere you turn. There were multiple dining options plus a pilates studio we could go to break the ice.
With the location settled, we both waited in anticipation for our first meeting.
---
Breaking the ice with an activity together
---
I'd read that doing activities together on dates didn't just help to get over the awkwardness of meeting each other for the first time, it would help to build connections too. With that in mind, we planned on having our first meeting at The VIVA Group for their Pilates Reformer Trial Class ($99+ for 2 pax, U.P. from $180).
It was quite nerve-wracking waiting for Gerald to arrive. I'd built him up quite a bit in my head and was excited to meet him for the first time. When he walked in, it took a while to register that the person I had only spoken to on the phone was there in the flesh right in front of me.
There wasn't much time to worry though, as Gerald arrived right on time and we began our lesson immediately.
Pilates reformer is quite unlike regular pilates, as it involves the use of a machine to aid in carrying out the exercises. While the poses looked easy, they were hard to hold. Gerald and I struggled with it but we had a fun time nonetheless.
And although this was our first meeting, working out together proved a great way to break the tension! We laughed over the difficulty of some of the poses and cheered each other on once we nailed them.
---
Discovering our favourite travel destinations to visit
---
With our activity done and dusted, Gerald and I felt much more comfortable with each other. This was now a good time to talk and get to know each other more over food. We'd discovered that we both love travelling and eating during our texting dates. While travel is off the table for us right now, we thought we could tour the world with our taste buds instead.
Gerald had mentioned that he had been craving for sushi for a while, especially since he had to forgo his annual trips to Japan thanks to the pandemic. We decided that we'll go all out then and head to Sushi Jiro to order the Sushi and Sashimi Course ($100). It came with three different kinds of sashimi and a platter of six types of sushi amongst other things.
The freshness of the food immediately transported us to Japan. It reminded us of trips to various prefectures we had individually made in the past. But with this meal, we decided that should the opportunity arise, we would make it a point to visit Japan together for a meal just like this one.
The more we spoke, the more I realised Gerald and I had other similar interests. We both also had a deep love for Italian cuisine. While he's visited Rome a couple of times when he was younger, I had never once stepped onto the land of pasta and pizza.

On our menu: Warm Focaccia with Black Olive Dip, Ravioli Funghi with Angus Beef Tenderloin in Veal Glace, and 1/2 Lobster with White Wine Saute Clams, Mussels and Roasted Herb Potatoes
Feeling sorry that I hadn't had the opportunity to visit Italy, Gerald made the impromptu decision to get me to at least try something he cherished on his last trip. "Let's go to Ristorante Palermo," he said. Located just across from Sushi Jiro, the Italian eatery had a 4-course Christmas Feast at $88/pax that's only available from 24th – 25th December 2021.
We feasted on a spread of Italian classics while Gerald shared anecdotes of his memories in Italy.
During dessert, we were served a slice of panettone. Gerald's eyes lit up when it came as this was something he'd missed after visiting Italy. "I was given a slice of this when I was there during Christmas!"
Sharing about this traditional Christmas dessert opened up a heart-to-heart about our own family traditions. It was nice hearing that we had similar traditions, like opening presents at midnight on Christmas day, and always had grand feasts with turkey and ham with our extended families.
---
Taking a break at the boardwalk at Keppel Bay Viewpoint
---
Most people would have ended the date by now after two meals, but not wanting the date to end, Gerald and I walked off lunch with a short detour to the boardwalk nearby at Keppel Bay Viewpoint. The trail was quiet, which allowed for us to open up to each other more.
Although it seemed like we knew each other plenty, there was still a lot more we could discover, like our pet peeves (wasting food), our favourite musical artists (Bruno Major) and pets we wanted to own (one dog and two cats).
We took our own time going around the residences nearby as well, covering nearly 5KM on foot.
Before we realised it, nearly 2 hours had passed, and we were feeling peckish for dinner, so we headed back to Marina at Keppel Bay to fuel up after our long walk.
---
Getting to know each other over dinner by the waterfront 
---
On our way back to Marina at Keppel Bay, we strolled past the yacht marina. There's something about gazing out at catamarans docked peacefully in a harbour that seemed to bring out romantic vibes between us.
There, we talked about our astrology signs, where I found out that Gerald's a water sign. As a fire sign myself, I know that our compatibility can be quite dramatic, but the date so far has proved that we can get along very well.
I'm also quite drawn towards water in general, like the sea and activities like scuba diving. So to appease my attraction to water, Gerald suggested we have dinner at Bayswater Kitchen and Privé to enjoy views of the marina.
We stopped by Bayswater Kitchen first for a taste of their Christmas menu – a roasted salmon dish that is part of a 4-course Christmas Eve dinner set ($58++/pax).
And because we couldn't resist, we tried out the Impossible 'sausage', Pistachio & Lentil Meatloaf ($23++) at Privé too. For two meat lovers, we were surprised that the meal was vegetarian-friendly. Even with the use of plant-based meat, we were left feeling satisfied.
---
A romantic or relaxing time at Marina at Keppel Bay
---
With dinner done, it was finally time for our date to come to an end too. It was quite a surprise that we managed to spend a whole day together. For a first date in person after thousands of text messages exchanged, I'm happy to report that the sparks were definitely there.
While we had chemistry with each other, choosing to spend our first date at Marina at Keppel Bay helped as well. It was calming being surrounded by water, and the lack of crowds made it easy to talk to each other.
Although we were here for a date, we could see ourselves bringing our friends and family here as well to experience what we had. There are year-end promotions running from now till 1st January 2022 too should you want to follow along on our date while saving money.
Bayswater Kitchen
Christmas Eve Set Dinner (24th December 2021 only) at $58++/pax
New Year's Eve Set Dinner (31st December 2021 only) at $98++/pax
Privé (available from 15th December 2021 onwards)
Turkey Breast Roulade with Pork Sausage Mushroom Stuffing at $26++
Impossible 'sausage', Pistachio & Lentil Meatloaf ($23++)
Ristorante Palermo
Christmas Set Menu (24th – 25th December 2021 only) at $88++/pax
New Year's Set Menu (31st December 2021 – 1st January 2022) at $98++/pax
Festive Limited Menu (24th, 25th, 31st December 2021 and 1st January 2022 only)
The VIVA Group Salon
Mummy & Daughter Pampering Package at $189+ for Classic Mani-Pedi with Hair Wash & Blow Dry
Keratin Treatment from $289+
Pilates Reformer Trial Class – Private at $69+/pax, Duet at $99+/couple, Group at $39+/pax
*Note: The Mum & Daughter Pampering Session is only available for daughters aged below 12.
Going on a first date is always nerve-wracking but when the company's good and the food even better, it's almost guaranteed that a fun time will be had by all.
---
This post was brought to you by Marina at Keppel Bay.
Photography by Doreen Fan.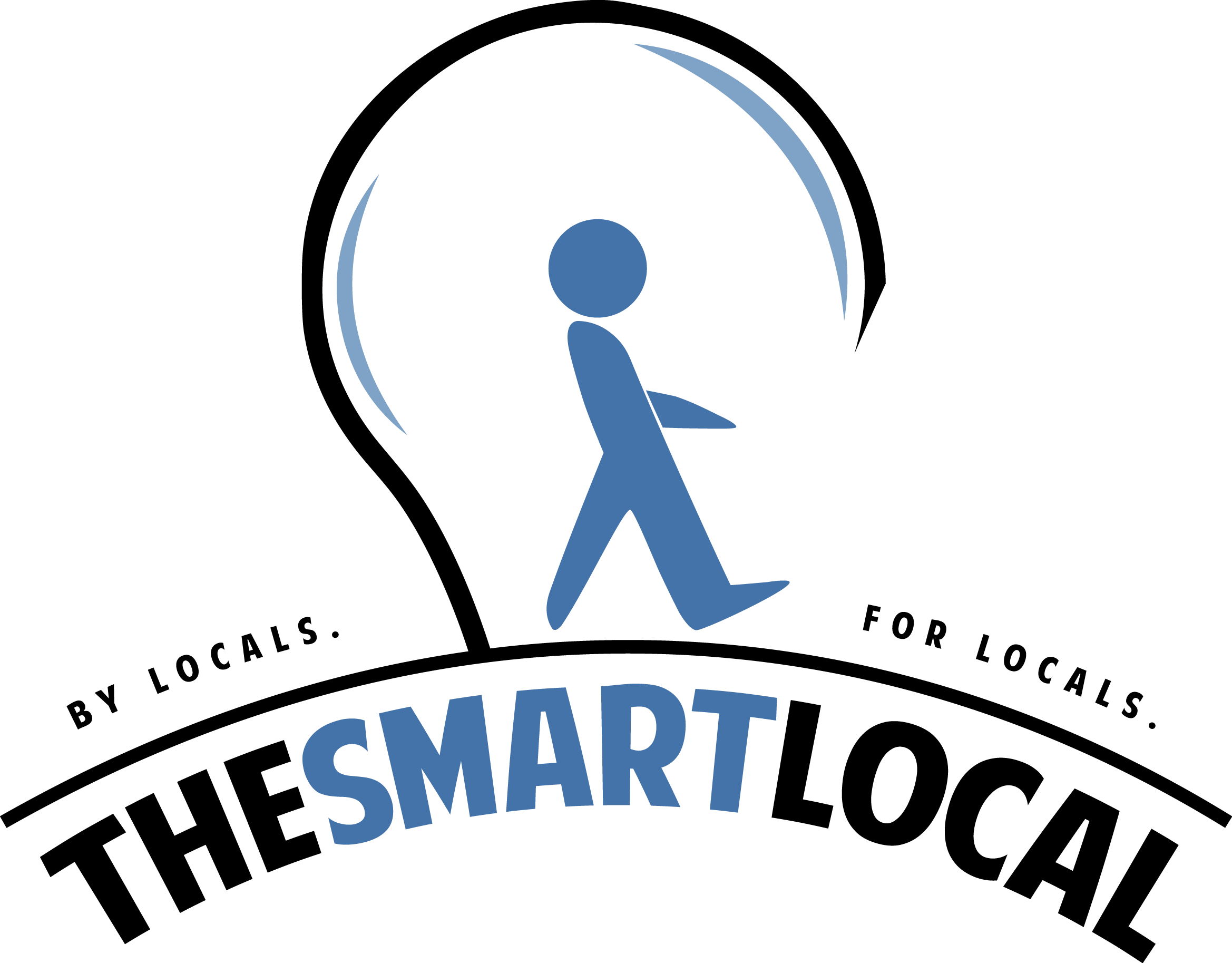 Drop us your email so you won't miss the latest news.