Marrying a Vietnamese bride
---
It's not easy finding love in Singapore. Hectic work lives leave little time for dating and standards of living are high. And with current social distancing thrown into the mix, singles might be hard-pressed to find someone to settle down with for life. 
However, Adam*, 39, has opted for an alternative route when it comes to marriage. After no luck in the love department, he decided to approach a Vietnamese dating agency due to his yearning for a family. "I'm getting older, and I do want to have kids when I can," he laments. Here's his story on how he might be marrying a Vietnamese bride.
*Name has been changed to maintain confidentiality.
Looking for his other half
---
Adam, an engineer, has not had a girlfriend before, citing his introversion and small social circle as a challenge to meeting potential partners. "Girls don't find me attractive one lah, also, I sometimes tend to tense up around people. Plus, I'm not young anymore," he tells me. 
However, he loves kids and has always wanted to have his own. "I would like to have one boy and one girl, ideally," he says. Adam's eyes shine when he speaks of this hope, and he expresses that it'd be satisfying to bring them up and see each of them grow as a person.
The unforgiving passage of time has dulled this hope, though, as he can't seem to find his elusive other half. Does he have high standards? I ask. He muses, "Not really, for me, someone with a good character is most important." He describes his type as a girl-next-door, someone feminine and more traditional, who wouldn't mind doing household chores and cooking "like our mum's era". 
Someone who has values like that in today's modern world, he says, is hard to find. 
---
Finding an agency
---
That unsuccessful search for love led Adam to consider roping in some help. He did use online dating apps previously like Tinder or Coffee Meets Bagel, but to little success. "It's kind of superficial, as you need good pictures. And sometimes, the girls I've talked to would ghost after chatting for a bit," he says.
Finally, he ended up chancing across a newspaper article about a Singaporean who founded a Viet bride agency which emphasised proper screening and background checks on both sides of the arrangement.
Adam admitted that he had heard from friends and even briefly visited other agencies in Orchard which he felt "lacked sincerity".
"They kept showing me photos of beautiful girls, and never asked me what kind of traits I'm looking for in a wife. No point lah – I don't entirely go for looks," he recalls.
The agency Adam chose in the end was B & G Vietnamese Bride Agency, where founder Eric Koh put his mind at ease by personally chatting with him, and went in-depth to get to know him as a person. Adam explained, "He asked me how much I earned, if I owned a house or car, my occupation, traits I'm looking out for and more – I felt he was sincere in trying to find me a suitable match."
According to the agency, this background check is to weed out insincere or unsavoury clients. Once the client has passed the checks, he will be matched up with a suitable Vietnamese lady – after the boss has spoken to her to see if she was willing to be matched up with the guy in question. 
---
Finding a bride
---
As for Adam, he was introduced to Lien*, a 27-year-old graduate of Ho Chi Minh university, who was gentle and thoughtful. "The first time I saw her was through video call, and then the agency gave me her contact later, so we could converse via Zalo (a popular messaging platform in Vietnam)."
"What did you guys speak about?" I ask. "Oh, just casual things," Adam says, like what's her job, how's her day going and sending each other scenery photos. For her birthday, he even got her a Xiaomi watch. 
"It feels like normal dating. The only thing is, you haven't met this person physically, and you might be getting married in a matter of weeks or months," he says.
Adam also explained that he was only introduced to Lien after the B & G's character profiling. This is unlike some other agencies where a slew of girls are shown to the client to "choose from". 
"It really differs from agency to agency," he explains. "For mine, they stated a quota of three chosen matches for a set package. Other agencies will match you till you get married."
The total matchmaking fee is about $6,500, which is paid in phases from introduction all the way to flying over to Vietnam for the wedding ceremony (before Covid hit). And FYI, all costs after are borne by the guy – like flight tickets – although the agency does provide top-up packages which include photography and videography, makeup for the bride and even dowry for the marriage day. 
Adam was impressed by a wedding video of a previous couple that he was shown, "Wah, not bad eh, very professional and it's so much more affordable than Singapore's rates."
---
Challenges in the process
---
However, not everything was smooth sailing for Adam as he decided to take the plunge. He initially faced some resistance from his parents. "They find it a bit weird, lah, like usually the typical Singaporean style is to date a few years then get married. Now, it's like in a few months you can get married."
Even agency founder Eric told him that it was more of marriage first, then knowing the girl after. "It's like the opposite. So definitely, there is a certain risk," he says. But with persuasion, his parents accepted the fact after a while. 
Another stumbling block to the fledgling relationship was the language barrier. Of Lien, Adam said, "She only knows a bit of English. So we had to use Google Translate to talk. What I appreciated was that she tries her best to reply in English, although sometimes the nuances are lost as the translation isn't the most accurate," he laughs. 
To counter this, some of his friends' wives attended English classes, to help them better assimilate into the culture here in Singapore. 
---
Misconceptions about marrying a Vietnamese brides
---
Despite more Singaporean men marrying non-resident brides, misconceptions still plague the industry, citing the brides as "scammers" or being forced into disadvantageous arrangements. However, Eric firmly believes that it's an unfair stereotype and that his agency is determined to ensure both parties consent and respect each other on equal footing.
"Nobody wants to come here to scam people. And it's unfair to judge these women just because they might have financial reasons – domestic helpers and workers also do likewise," he said. 
His agency also holds rigorous checks for both men and women, like a minimum salary of $3,500 and parental approval for guys, ensuring that the marriage starts on the right foot with financial stability and the okay from future in-laws. 
According to Eric, most Vietnamese ladies feel that Singaporean men can provide their future kids with better prospects, and more often, they are better protected in Singapore than Vietnam due to the strength of the Women's Charter. He also has a soft spot for his clients, especially 30-something-year-olds, he says, who are "good folk, but lack social skills", and hopes his agency could get them a decent match.
"Here, we turn away guys who see their brides as a tool, not a partner. They are coming into this with the wrong mindset," Eric says, hoping that he at least provides seeking guys a more legit option than dodgy agencies which are looks and profit-oriented. 
He shares a horror story, "Once, I heard of a bait-and-switch, they showed a beautiful girl to the guy, only for him to fly over and be told she was already married. The agency just said, nevermind, you can meet these five other girls instead!"
---
Taking the plunge for marriage
---
As for Adam, our prospective groom, he remains nervous yet hopeful about Lien and what the future holds. "People can say what they want," he says, "but ultimately, it's a risk I'm willing to take." Success stories of loving couples like that of his friends, also keep him going. 
Turns out that even though the journey to marriage might look different from what we're used to, love and companionship do come in all forms – and in the most unexpected ways.
---
Images just for illustration only, and are not representative of the interviewee.
Cover image adapted from: @truongdiepanh_ via Instagram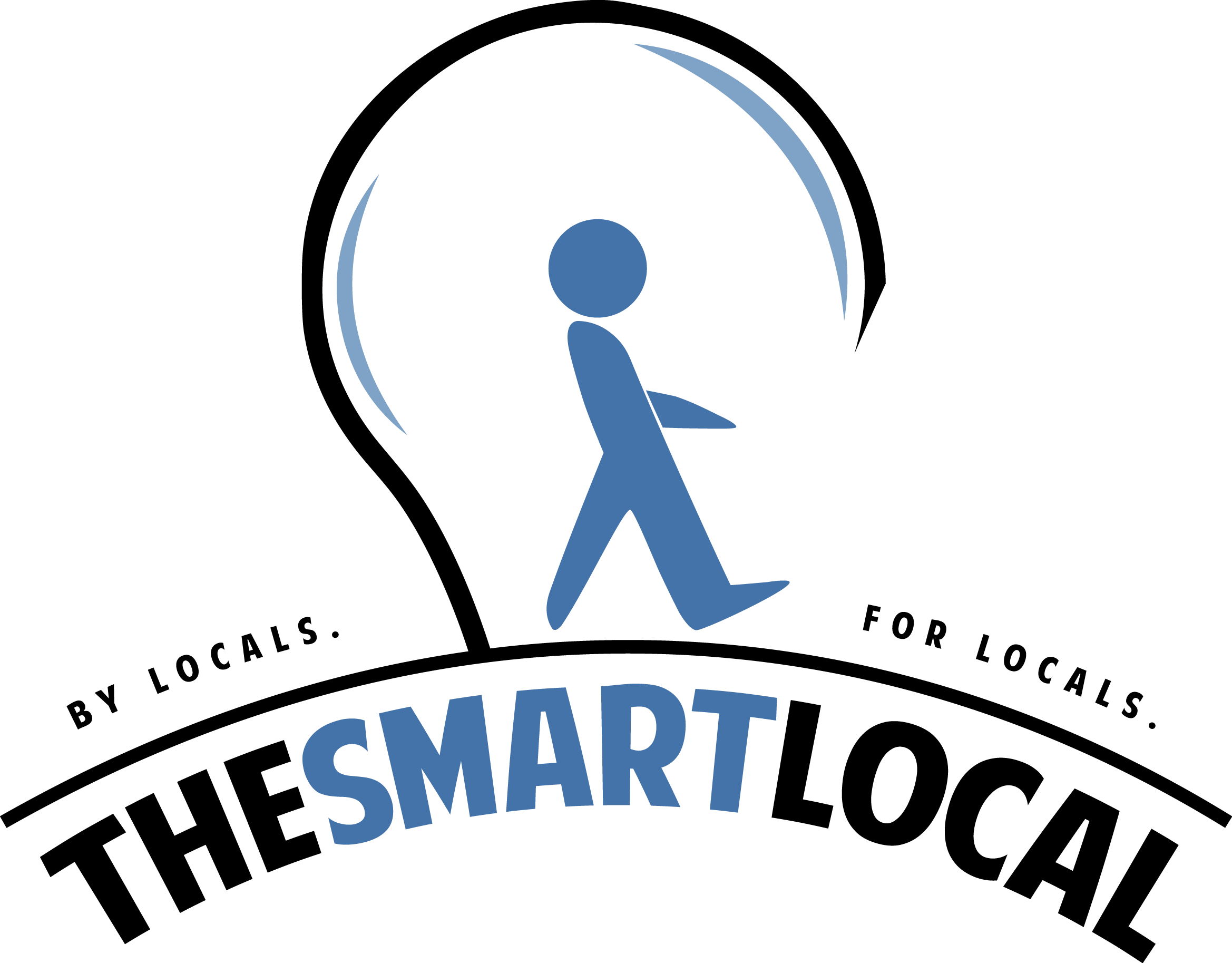 Drop us your email so you won't miss the latest news.