Singapore Media Festival 2018
All budding content creators know it's tough breaking into the media industry. We send out job applications, story pitches, and screenplay drafts, but we get back nothing but a desolate pang of rejection – it's practically part of the initiation process for any media newcomer.
But the Singapore Media Festival (SMF) 2018 will get you one step closer to your dreams. From 28 Nov to 9 Dec 2018, the best of Asia's media industry is offering up film screenings, media workshops, and pitching opportunities. Whether you're a filmmaker, screenwriter, or YouTuber, here's what you can get inspired by at this year's SMF:
1. Learn from Nas of Nas Daily on how to grow an online audience
Image credit: Nas Daily
He's faced plenty of unnecessary flak, but Nas Daily will be back in our almost perfect country to tell us how he built his massive online audience. Things like digital storytelling and building an audience? Learn from the man himself: he'll be leading a workshop for 3 videomakers on 5 Dec, during the 4-day SMF Ignite conference from 4 to 7 Dec.
With the focus on "The Convergence of Big Data, AI, and Storytelling", there'll be plenty of other workshops and panel discussions too to learn all you need about masterful storytelling.
When: 11AM to 6PM, 4 to 7 Dec 2018
Where: Levels 4 & 5, Sands Expo & Convention Centre, Marina Bay Sands, Singapore 018971
Nas Daily's keynote speech at SMF Ignite will be livestreamed on IMDA's Facebook Page at 12PM, 5 Dec
2. Watch a lineup of award-winning Filipino films
Horror film Eerie is exactly how it sounds, with thrilling plot twists and built-up tension.
Image credit: Eerie
Each year, SMF highlights one country's media talent and 2018's all about Philippine cinema. With titles like Eerie, Season of the Devil, and Nervous Translation, it'll be an eye-opening experience that'll get you equally as involved – almost as much as Koreaboos are with K-dramas.
There'll also be more than 30 Filipino media veterans whom you can learn from, at mentoring workshops, film screenings, and panel discussions.
Find out more about SMF's Country-of-Focus here.
3. Learn from film and TV legends at the ATF Leaders' Summit
It's also worth heading down to the ATF Leaders' Summit to learn all you can about the media industry, especially since industry legends like Curt Marvis and Steve Burns will be headlining. They'll bring you through the ins-and-outs of everything they know, from the trends surrounding streaming services to platforms for content distribution.
With their work experience combined, they've worked for stellar companies like Sony TV and video curation company The QYOU.
Asia TV Forum & Market – ATF Leaders' Summit
When: 4 Dec 2018
Where: Sands Expo & Convention Centre, Marina Bay Sands, Singapore
Find out more about the ATF Leaders' Summit here.
4. Catch a weekly serving of iconic Singaporean films
Image credit: 7 Letters
November was the month that The Cathay and National Museum of Singapore aired free screenings of classic '90s films. But no worries if you didn't catch it: there'll be more than 20 local films made available via Channel 5. Every Tuesday at 10PM will have you fondly reminiscing over films like 7 Letters, Ilo Ilo, It's A Great Great World, and One Leg Kicking.
The lineup of films will broadcast every Tuesday, 10PM on Channel 5 from 27 Nov 2018 onwards.
5. Load up on media skills like TV directing and scriptwriting
And soon, you'll be a pro at directing.
Image credit: Giphy
Skills like TV directing and scriptwriting are best taught by those in the know – with newly-launched Asian Academy Creative Campus, you'll have a chance to learn media skills directly from industry experts.
It's free for all media students from Singapore tertiary institutions.
When: 4 to 7 Dec 2018
Where:
IMDA Office (Level 5), 10 Pasir Panjang Road, #03-01 Mapletree Business City, Singapore 117438
PIXEL, 10 Central Exchange Green, Singapore 138649
Find out more about Asian Academy Creativity Campus here.
6. Attend mentoring sessions at the Film Leaders Incubator 2018
Image credit: Busan Film Commission
To all aspiring filmmakers and producers out there, the ASEAN-ROK Film Leaders Incubator (FLY) 2018 will be down in Singapore for the first time ever. As a 2-week intensive boot camp involving 22 young filmmakers across Asia, they'll be putting up a free premiere screening of 2 short films – it's definitely worth heading down for.
They've got plenty of filmmaking workshops where you can pick up tips on directing, cinematography, and editing. Speakers include Mocha Chai Laboratories Founder Chai Yee Wei, and award-winning Korean Filmmaker Shin Dongseok.
When: 3 Dec 2018
Where: National Design Centre (Auditorium), 111 Middle Road, Singapore 188969
Find out more about the Film Leaders Incubator 2018 here.
7. Check out a documentary premiere on Singaporean cinema
Image credit: Singapore Film Commission
Yes, Singapore's still a young country but it already has a rich cinematic history. To celebrate its achievements and how far the local film industry has come, the Singapore Film Commission will premiere a documentary titled Singapore Cinema: Between Takes.
Those who want to learn more about Singapore's relatively unknown film history, can sit in the panel discussion after – it's held with local filmmakers like Eric Khoo, Kirsten Tan, and Sanif Olek. You'll also have a chance to meet and ask them questions about our local film industry.
When: 1 Dec 2018
Where: National Museum of Singapore (Gallery Theatre), 93 Stamford Road, Singapore 178897
Register for tickets here (admission is free).
8. Enter a pitching competition and win $3.5k
It isn't easy to get your foot into the media industry, but the Asia TV Forum & Market's newly-introduced pitching competition has certainly made it easier for aspiring filmmakers. While this year's deadline has since closed, it's worth marking it down in next year's calendar: winners get a $3.5k cash prize and possibly the chance for their script to be bought for $15k.
The ATF Chinese Pitch 2018 involved pitching directly to the Chinese market – genres include Sci-Fi, Thriller, Myths and Legends, Horror, and Fantasy.
Asia TV Forum & Market
When: 5 to 7 Dec 2018 (Market, Conference, & Networking Events)
Where: Sands Expo & Convention Centre, Marina Bay Sands, Singapore
Find out more about the ATF Chinese Pitch here.
Things to do at Singapore Media Festival 2018
From Nas Daily workshops to free screenings of award-winning films, the Singapore Media Festival 2018 is the event for all budding content creators. You can develop your media skills and enjoy free film screenings, but most of all, you can learn from the best – the media industry's most talented and renowned.
With film legends and industry experts making their way down for SMF 2018, there are plenty of chances for you to join a mentoring sesh or get industry-specific advice. Whether you're interested in directing, writing, or filming, SMF 2018 gets you inspired and a step closer to landing a media gig of your dreams.
SMF 2018 is backed by Asian Academy Creative Awards (AAA), the Asia TV Forum & Market (ATF), ScreenSingapore, the Singapore International Film Festival (SGIFF), and SMF Ignite. It is hosted by IMDA Singapore.
---
This post was brought to you by Singapore Media Festival.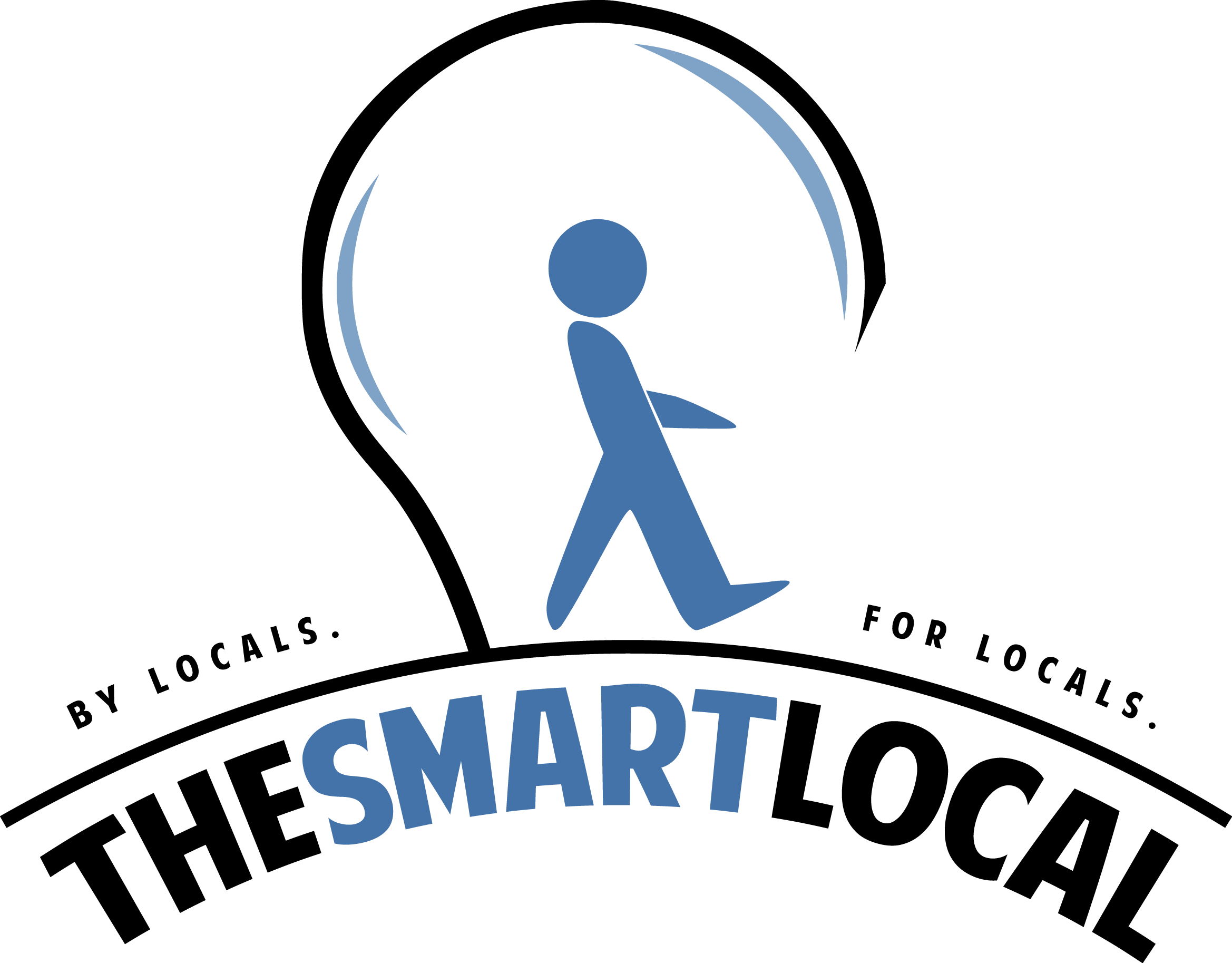 Drop us your email so you won't miss the latest news.