Things to do in Azumino
Like most Singaporeans, I've got a soft spot for Japan. But major Japanese cities like Tokyo, Osaka, and Kyoto? Not to sound overly familiar, but been there, done that. In the case of Azumino (安曇野), it was my first-ever visit and it was more than a pleasant surprise.
As one who plans her holidays around food, Azumino had everything I was looking for. Fruits plucked straight from trees, homemade soba, and delightfully fresh sashimi? Check, check, and yep, you guessed it – check. Here are 10 food experiences you're bound to enjoy in the picturesque town of Azumino:
1. Cook your own soba hotpot
Hotpot soba, yuzu soba, & soba with tempura
Nagano's known best for their soba, and it's no different in the town of Azumino – for one, Soba no Sato is a soba house that makes their very own soba from scratch. They're known for their Toji Soba (JPY1,580, ~S$19) a Japanese hotpot where you'll get to cook your own freshly-made buckwheat soba on the spot.
We also tried their Sudachi Soba (JPY1,300, ~S$15.7), which had a refreshing bite to it, thanks to the subtle citrusy notes. Their Tempura & Soba Set (JPY1,200, ~S$14.5) is also worth a try, since their tempura was deep-fried to a delightfully light crisp – only fresh seasonal vegetables and seafood are used here.
Soba no Sato
Address: 6725-1, Misatoyutaka, Azumino
Opening hours: Mon to Sun: 11AM-5PM (Closed during Winter, Dec to Mar)
Telephone: +81-263-31-5412
2. Pick apples, grapes, and blueberries at a fruit orchard
I'm more used to getting my apples from the likes of NTUC or Cold Storage, rather than out in the open air with scenic mountains and fruit trees all around. It's the first time I've gone apple-picking, and there was no better place than Yoneyama Farm.
Before setting off with our own baskets, we were given tips on finding the best apples. Listen up, since the apples here cost JPY400 (~S$4.8) per kg – it didn't matter if you picked damaged apples, you'd still have to pay up. Knowing that, we tried our best to pick smooth and firm apples that were coloured a vibrant red.
The apple-picking season runs from early September to late November, but if you're in Azumino at other times of the year, there are plenty of other chances for you to harvest your own fruits:
Blueberries – late June to late September
Grapes – late August to late September
Peaches – late July to mid-October
Yoneyama Farm also sells various apple products that are made purely from the apples on farm, such as Apple Juice (JPY700, ~S$8.4).
Yoneyama Farm
Address: 4741 Misato Ogura, Azumino
Telephone: +81 263 75 9055
3. Try Shinshu Salmon sashimi
There's an array of restaurants where you can try Azumino's very own Shinsu Salmon – a freshwater fish that bears similarities to both the rainbow and brown trout. This fish is said to be a specialty of sorts – often eaten donburi-style but also served up as plated sashimi or smoked.
We tried Shinshu Salmon at Misato, an izakaya that offers a classic Shinshu Salmon Rice Bowl (JPY900, ~S$10.9). If you're feeling adventurous, order their Shinshu Salmon with Tartar Rice Bowl (JPY1,000, ~S$12) which mixes up a generous serve of salmon with tartar, wasabi, and an onsen egg.
They also offer Azumino Apple Neapolitan (JPY900, ~S$10.9) which is a tomato-based pasta that's infused with fresh apples. The end result? A savoury but subtly sweet flavour that we've never tasted elsewhere.
Oshokujidokoro Misato
Address: 5059-10 Horigane Karasugawa, Azumino
Opening hours: Mon to Sun: 11AM-2PM, 5:30PM-9:30PM (Closed on Wednesdays)
Telephone: +81 263 72 6952
But don't think that you can only find Shinshu Salmon in Japanese cuisine: cosy Italian restaurant Trenta Tre (トレンタトレ) also offers up freshly-smoked salmon, served with a side of sliced onions.
Psst: it's worth trying their Shinshu Beef too – the cut is tender and will melt in your mouth, with a subtly sweet flavour that comes through from the cows' daily diet of apples.
Trenta Tre
Address: 6468 Hotaka, Azumino
Opening hours: Mon to Sun: 11AM-3:30PM, 5:30PM-10PM (Closed on Wednesdays)
Telephone: +81 263 82 8333
4. Try fresh wasabi at a wasabi farm
While we all love our wasabi, it's safe to say that very few places in Singapore where we can taste real wasabi. Besides high-end restaurants with hefty three-figure prices, most of the wasabi we try is made from a sad mix of horseradish and wasabi leaves. What's considered as true wasabi is actually the rhizome, aka wasabi root.
The prized wasabi root, otherwise known as rhizome.
Over at Fujiya Wasabi Farm, we had the chance to harvest our own wasabi. The owner guided us through each step of the harvesting, from tugging the entire wasabi plant to grinding the root with a shark-skin oroshigane (grater).
Fujiya Wasabi Farm
Address: 6670 Hotaka, Azumino
Opening hours: Mon to Sun: 9AM-7PM
Telephone: 0263-82-2028
And of course, as the world's largest wasabi farm, Daio Wasabi Farm is most definitely worth a visit. Pick up several souvenirs from their shop – they've got everything from fresh wasabi paste to wasabi biscuits. You can also try their Wasabi Soft Serve, which had a mild saltiness to it, rather than full-blown spiciness.
Daio Wasabi Farm
Address: 3640 Hotaka, Azumino
Opening hours: Mon to Sun: 9AM-5:20PM (March – Oct), 9AM to 4:30PM (Nov – Feb)
Telephone: +81 263 82 2118
5. Join sake tasting tours at world-famous sake breweries
Similar to wine tours, Azumino offers up plenty of sake tasting tours where you can try different grades of sake. As one of the town's specialties, the sake here is made from the pristine spring water of the Northern Alps.
a. Daisekkei Sake Brewery
Daisekkei Sake Brewery is one brewery that knows what it's doing – it's one of Azumino's most popular sake labels worldwide, and judging by the crowd, they're a hot favourite with locals too. Ask for a free guided tour, and you'll get a behind-the-scenes glimpse into the sake business.
When here, make sure to try their Strawberry Sake too – it's sweet, tangy, and makes for a refreshing drink.
Daisekkei Sake Brewery
Address: 9642-2 Aizome, Ikeda-machi
Opening hours: Mon to Fri: 8AM-5PM (Closed on weekends)
Telephone: +81 261 62 3125
b. Fukugen Brewery
Our sake tasting experience at Fukugen Brewery went far beyond expectations. The brewmaster sat down with us and introduced us to various types of sake, from sparkling sake to regal daiginjo varieties, known to be the premium sake of sake breweries.
While we tried 6 different types, the sake that stood out the most was the Fukumimi Junmaishu (Genshu), a full-bodied sake that has a mild fragrance.
Sake tastings start from JPY500 (~S$6) and are open to all small groups up to 20 guests, but appointments are recommended beforehand.
Fukugen Brewery
Address: 2100 Ikeda, Ikedamachi
Opening hours: Appointment only
Telephone: +81 261 62 2210
c. EH Sake Brewery
It's not all about drinking at EH Sake Brewery – they also offer up a guided tour that gives major insight into the different stages of the sake brewing process. Explore the temperature-controlled rooms, before heading down to the tasting area to try various types of sake.
EH Sake Brewery
Address: 1090-1 Toyoshinatakibe, Azumino
Opening hours: Mon to Sat: 8:30AM-5PM (Closed on Sundays)
Telephone: +81 263 72 3011
6. Dig into a hearty bowl of Japanese Soup Curry
Vegetable, chicken, & seafood soup curry
Sure, we've all tried our share of Japanese curries. But Japanese soup curries? Not necessarily. Over at Hanjiro Curry House, their soup curries are legendary, to the point where tourists and locals alike are dining peacefully together.
They offer up dishes like Seasonal Vegetable Soup Curry (JPY1,600, ~S$19.30), Chicken Soup Curry with Vegetables (JPY1,700, ~S$20.5), and Seafood Soup Curry (JPY1,800, ~S$21.7).
Made from a rich broth, I was impressed by the blend of savoury flavours – for the Chicken Soup Curry, the meat was cooked tenderly and served up with an array of colourful veggies. To pair with your soup curry, you can choose from either Japanese Rice, Brown Rice, or Bread.
Prices start from JPY1,560 (~S$18.9), and you can customise it to a level of preferred spiciness from 0 to 5 – we opted for a 2 which was mildly spicy but very tasty.
Hanjiro Curry House
Address: 4857-1 Hotaka, Azumino
Opening hours: Mon to Sat: 11AM-2:30PM, 5:30PM-8:30PM (Closed on Sundays)
Telephone: +81 263 82 0688
7. Snack on savoury and sweet Japanese pastries
We've all seen our fair share of Japanese bakeries in Singapore, but for some reason, the bread's never quite as fluffy as we'd like. Over at Sweet Azumino Bakery, they're churning out freshly-baked bread by the dozen and thankfully, they're all fluffy and filled with a generous amount of filling.
They offer a huge selection of bread, with savoury choice like Cheese Naan (JPY260, ~S$3.1) and sweet pastries like Almond Croissant (JPY230, ~S$2.8).
There's also a dining-in space so you can enjoy freshly-baked bread seconds after it comes out of the oven.
Sweet Azumino Bakery
Address: 843-1 Hotaka, Azumino
Opening hours: Mon to Fri: 9AM-7PM, Sat to Sun: 7AM-7PM
Telephone: +81 263 87 6977
8. Taste apple wine at a local winery
There's no shortage of fresh apples at Azumino, and they've made the most of that by adding apples to everything they do. Not that we're complaining, especially when places like Swiss-Mura Winery offer up Apple Liqueur (JPY1,350, ~S$16.3). It's not exactly a drinking hole but a liquor shop where you can buy all types of fruit-infused alcohol and local wines.
Their Apple Liqueur comes neatly presented in a circular dome-shaped bottle.
If you were expecting syrupy-sweet notes – a typical taste associated with liqueur – this Apple Liqueur is a pleasant surprise. There's nothing artificial or overly sugary about this: look forward to a full-bodied burst of fresh apples that'll warm your stomach right away.
Their Grape and Peach Juices (JPY360 each, ~S$4.3) are also worth trying – the flavours are so strong that it's almost as if you're biting into the ripe fruits.
Swiss-mura Winery
Address: 5567-5, Minami Hotaka, Azumino
Opening hours: Mon to Sun: 9AM-5PM (Apr – Oct), 9AM-4PM (Nov – March)
Telephone: +81 263 73 5532
9. Go cafe hopping at quaint coffee joints and bistros
You wouldn't have thought that this rustic country town has a bustling cafe scene, but Azumino's filled with bistros that beat Tiong Bahru and Haji Lane's cafes, hands down. With coffee joints like Chillout Style Coffee, as the name suggests, you'll be whiling away the day in a comfy armchair – with a comforting cup of joe in hand.
And don't go in thinking that it'll be all good looks with no substance: the coffee here has some serious quality to it.
Chillout Style Coffee
Address: 3293-1 Hotaka, Ariake, Azumino
Opening hours: Mon to Sun: 9AM-6PM
Telephone: +81 263 87 7663
10. Load up on local produce to bring home
While Japanese cities like Tokyo have an abundance of 24/7 convenience stores, Azumino has homebred farmers' markets where we can get the freshest of fruits and the most wholesome of produce. There are various markets all around Azumino, and local farmers will personally pop down to each to distribute their produce.
We bought these grapes for just JPY599 (~S$7.2)!
This is the place to load up on anything edible. While Takashimaya's basement food hall and Isetan supermarkets might sell the same produce, you won't get it any fresher than this – not to say, heck a lot cheaper too.
You can also buy fresh Shinshu Salmon back to your hotel or Airbnb for a late-night supper.
There's no one to man the store – you're trusted to pay for your goods by placing money into the box.
Besides farmers' markets, you can also load up on produce at various choku baijos (pop-up selling spots). These are based on a trust system, so be sure to drop in the right amount of cash in the box!
Travel guide to Azumino, Japan
No matter how much we're looking forward to lap up fresh fish from Tokyo's Tsukiji Market, Japanese cuisine isn't always about sushi and sashimi. From sake tasting to fresh wasabi, you'll be tasting the best of Japanese food in Azumino – forget living like the locals, you'll be eating just like them.
But before you head off, here are a few tips on practical travel matters:
a. Hotels in Azumino
If you're wondering about accomodation, Azumino gets crowded during peak season – around Autumn – and it'll be best to book your hotel early. For a comfortable stay, choose from options like Azumino Hotaka View Hotel and Izumigo Hotel Ambient Azumino. Otherwise, you can thoroughly embrace living like a local with Airbnb, where they've got entire houses up for rent.
Azumino Hotaka View Hotel has an onsen too.
b. Getting to Azumino
It's close to a 4 hour journey from Shinjuku, the heart of Tokyo. You'll first need to head to Matsumoto either by train or bus – if you're keen on seeing more of Japan's scenic views, we suggest taking a bus from Shinjuku to Matsumoto for a fuss-free journey. Once there, take the JR Oito Line towards Hotaka Station or Toyoshina Station.
And voila, you're there!
While not everyone's open to driving a car overseas, Azumino has plenty of bicycles available for rental. These roughly start from JPY300 (~S$3.6) per hour, and Azumino's relatively flat terrain and centrally-located attractions make for an easy cycle.
Another way to explore this quaint town is by hiking through the scenic Northern Alps.
One easy hiking trail brings you to the top of Mt. Nagamine, where you'll see the entire town of Azumino stretched out below. It takes just about an hour to get to the top – there are some steep inclines, but it's generally easy enough to get through without any excessive huffing and puffing.
You'll be stopping every few minutes or so, because the views are stunning.
Drop by the Former Japan National Railway Shinonoi Line – it's an abandoned railway tunnel that you can walk through.
Most of us have yet to venture into the heart of Japan's countryside, and instead, settle for urban cityscapes like Tokyo and Osaka. But don't miss out on Azumino's quaint charm and fresh produce – from wasabi farms to sake breweries, there's unexpectedly plenty to feast on in this small country town.
---
This post was brought to you by the City of Azumino.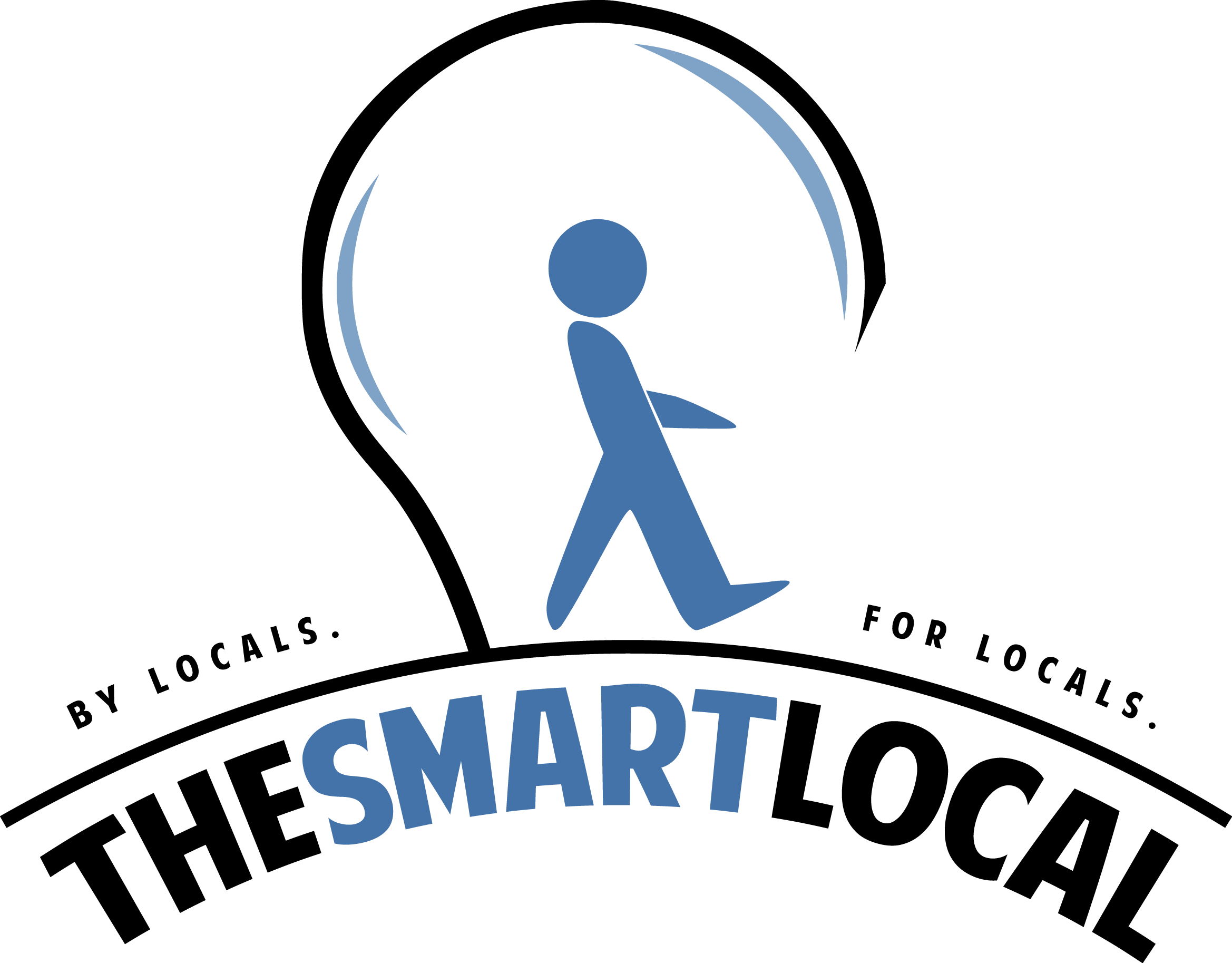 Drop us your email so you won't miss the latest news.