Singapore Art Week 2022
---
It's that time of the year again where our concrete jungle transforms into a vibrant city filled with art for Singapore Art Week (SAW). It's now in its 10th edition, and casual appreciators and art aficionados are spoilt for choice with over 130 experiential exhibitions, installations, and engaging workshops happening both in-person and virtually.
But with SAW held only from 14th – 23rd January 2022, it might be hard to cram everything into your itinerary. To help solve the conundrum of things to see and what to do, here are seven Singapore Art Week highlights from immersive light installations to mural art trails to join.
---
1. Light to Night Festival – Interactive light & AR installations
---
You'll know it's SAW when your IG feed lights up with stories and posts of people posing by buildings lit up with psychedelic projections. The Light to Night Festival is one of the anchor events of SAW, and it's making a return this year to heritage  buildings in the Civic District from the National Gallery Singapore to Victoria Theatre & Concert Hall.
Aside from the facade projections, Light to Night also has other IG-worthy installations where you can venture into an augmented reality art trail with artworks by KAWS and more or walk through "glowing portals" at the Asian Civilisations Museum.
Check out our article on Light to Night 2022 here.
Address: Civic District
Admission: Free
Date: 14th January – 3rd February 2022
Light to Night Festival website
---
2. Creative Intersections – Tigers take over Funan mall
---
Find out the importance of tigers in Singapore's folklore at Funan
Tigers are taking over Funan, but there's no cause for concern just yet. This is all just part of Creative Intersections, a month-long exhibition featuring a fictional tiger narrative curated by contemporary art specialists Chan + Hori Contemporary and Funan. 
Various artists and brands have come together in a mall-wide, arts-meets-retail event, where visitors will be able to access art and explore its relationship with over 15 brands across areas of fashion, food, lifestyle and more. 
You'll get to face an AR sleeping tiger in the Underground Pedestrian Link, check out art displays, NFTs at Love Bonito and taste new ice cream flavours at The Singa Space Shuttle in collaboration with Butterknife Folk.
Address: 107 North Bridge Road, Funan, Singapore 179105
Admission: Free
Date: 14th January – 13th February 2022
Opening hours: 10AM-10PM, Daily
Creative Intersections website
---
3. ARTWALK 2022 – Hunt for murals at Katong-Joo Chiat & Little India
---
Image credit: LASALLE College of the Arts
Little India is peppered with beautiful street art within its enclave, and the annual ARTWALK aims to showcase the murals and explore the neighbourhood's history and heritage. For this year's edition, they're expanding their footprint into Katong-Joo Chiat with new murals and a series of workshops and tours that explores the culture and history of the neighbourhood.


Image credit: Art Walk Little India
Two of the new murals that grace the walls of Katong-Joo Chiat include Jalan Jalan by Colombian artist Didier "Jaba" Mathieu which is timely since the Year of the Tiger is coming up. Another mural to spot is The Phoenix by local artist Boon "Baked" that pays homage to the Peranakan culture in the district.  
Address: Little India and Katong-Joo Chiat
Admission: Free
Date: 14th – 22nd January 2022
Opening hours: Refer to the Programme Outline for more details
---
4. Hawker!Hawker! – Check out SG's hawker culture at Lau Pa Sat
---

Image credit: Ethan Hu
Singapore's hawker scene is something I always brag about to my international friends, and Hawker!Hawker! will see our beloved food culture intertwine with art and presented in an exhibition at the iconic Lau Pa Sat.
13 artists, writers, and curators from Singapore and New York came together to put on this exhibition that includes participatory installations, sculptures, photography, performances, digital art, and writing.
Some programmes you can expect include a mukbang streamed live on their Facebook page and A Trophy For You. The latter is a workshop where you'll learn how to make small sculptures or trophies that will be gifted to workers at Lau Pa Sat.
Address: 18 Raffles Quay, Lau Pa Sat, Singapore 048582
Admission: Free
Date: 7th – 28th January 2022
Opening hours: 11AM-9PM, Daily
---
5. SAW in 10 Days – Cover 100 events & 70 locations in 10 days
---

Image credit: Post-Museum
SAW in 10 Days is an adventure-packed activity that'll have you conquering over 100 events across 10 days on a private chartered bus. Of course, you can pick and choose events to attend, which days you want to hop on and whether you prefer the morning, afternoon, or a full-day itinerary.
There are also special detours on select days led by guest curators Kamiliah Bahdar, Susie Wong, and Tang Fu Kuen. If you aren't able to make it, don't fret. The tours will be livestreamed online on 14th, 16th, 22nd, and 23rd January 2022. Each session can only accommodate up to 10, so register your interest fast!
Admission: Free, with a refundable $15 deposit to reserve your slot
Date: 14th – 23rd January 2022
Opening hours: 10AM-2PM & 3PM-7PM, Daily
---
6. Happy House – DM your happy memories on IG and get $1
---

Image credit: Happy House
Why share your happy memories for free when you can get $1 doing the same thing with Happy House? This quirky exhibition makes its debut at SAW 2022 as a digital vault collecting only positive memories.
That's not all though – they also have physical multimedia experiential installations in a warehouse that make you consider what exactly the H-word means to you.
Address: 39 Keppel Road, #05-04 Tanjong Pagar Distripark, Singapore 089065
Admission: Free
Date: 14th – 23rd January 2022
Opening hours: 11AM-8PM, Daily
---
7. DIASPORA – Hang out at the oldest comic book store in SG
---

Comix-Man by Loo Fang Kai
Image credit: Loo Fang Kai
One of Singapore's most iconic book stores, Basheer Graphic Books, will play host to DIASPORA, an exhibition revolving around visual artists and how they're navigating the industry today across digital and physical spaces.
Curated by Artblovk and popular culture expert Lim Cheng Tju, DIASPORA invites you to discover the various mediums of art and to start a conversation about visual arts like comics and other digital illustrations.
Address: 231 Bain Street, #04-19 Basheer Graphic Books, Bras Basah Complex, Singapore 180231
Admission: Free with registration
Date: 14th – 23rd January 2022
Opening hours: Mon – Sat 10AM-8PM, Sun 11AM-7PM
---
What to do during Singapore Art Week 2022
---
Our little red dot's art scene never falls short of blossoming, and the Singapore Art Week 2022 is a testament to its growth. 
You don't even have to be a connoisseur of the fine arts to take part in SAW, with many of the exhibitions accessible even to those who have never stepped foot into a museum before. Plus, some events are happening online for those who'd prefer to experience it all from the comfort of their home.
These seven programmes featured are just the tip of the iceberg with at least 130 others to discover across the island from 14th – 23rd January 2022. Some other highlights include Porsche's massive whimsical Remember Your Dreams installation by French artist Cyril Lancelin and pioneer of video art, Nam June Paik's The Future Is Now exhibition at National Gallery Singapore.
Who knows? One of the displays might inspire you to create something that others can come to appreciate. After all, the arts are for everyone.
---
This post was brought to you by the Singapore Tourism Board.
Cover image adapted from: LASALLE College of the Arts.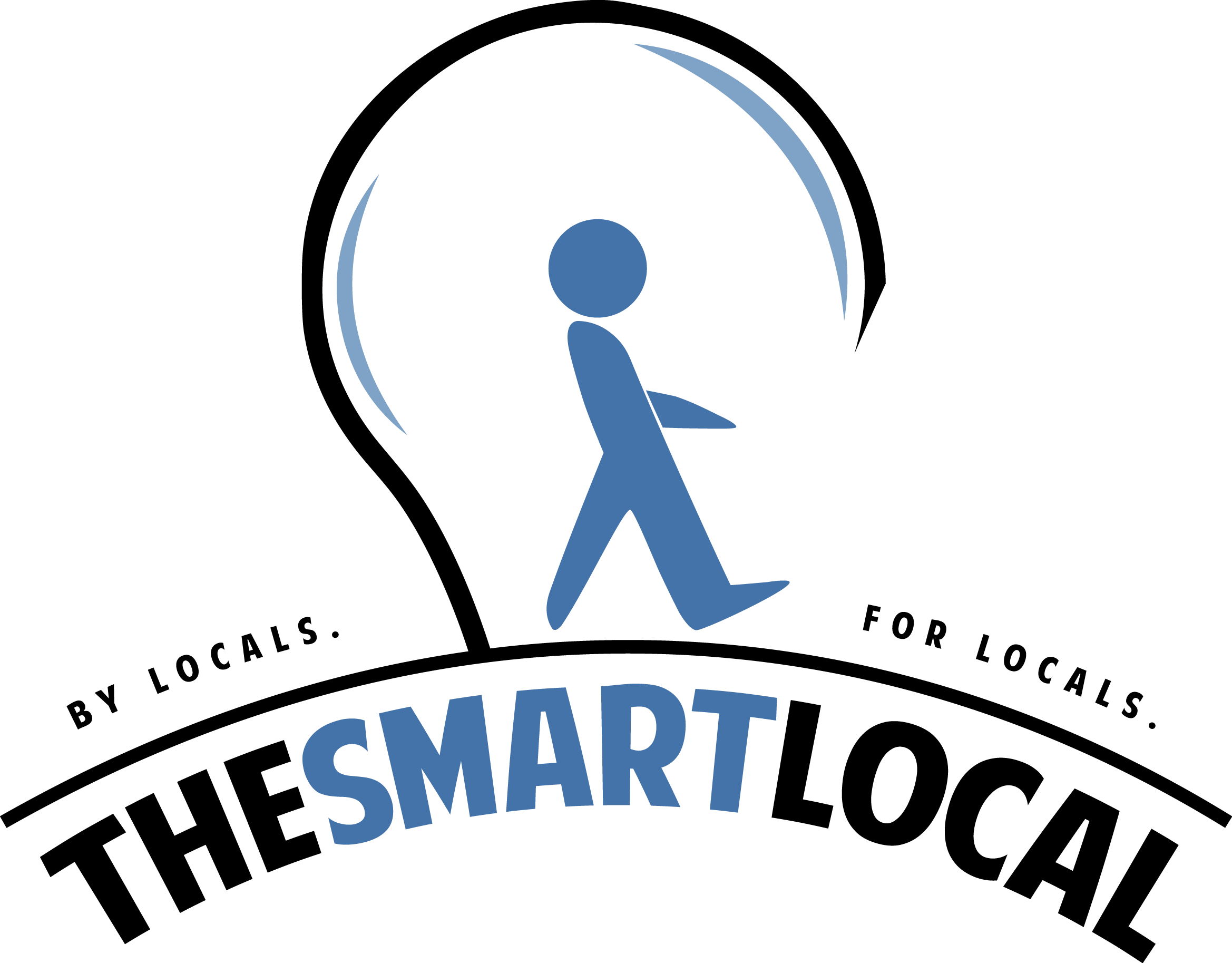 Drop us your email so you won't miss the latest news.