Singapore Art Week 2018
If you're always on the lookout for something fun to do in Singapore, you're in luck. Singapore Art Week is back for its sixth edition from 17-28 January and will bring with it over 100 newly launched exhibitions, festivals, art fairs, tours, markets and more across the island.
You could be simply looking for a cool place to hang out with friends over the weekend or an art enthusiast on the prowl for the next mind-blowing exhibition. Whichever the case, you'll be inspired by the variety that Singapore Art Week offers. Here are ten highlights with free admission that you can explore in the second half of January.
1. Aliwal Urban Art Festival
Aliwal Urban Art Festival 2018. Image credit: National Arts Council
If you're looking for a place to let loose during the weekends, Kampong Glam is the place to go. Right at the heart of Singapore's Malay heritage, Kampong Glam has evolved over the years to include eye-catching street art and vintage boutiques along its streets. The district's taking it up a notch with the Aliwal Urban Art Festival on 20 Jan, featuring live music performances, skateboarding competitions, and food trucks.
Firing Line contest.
Image credit: @skatesgx
For a start, new skaters can pick up tips and tricks from Skate SG at the Skate Drop-In Clinic – or, if you're already a pro, sign up for the skate competition Firing Line.
Also check out M.A.T.A.S (Make A Terrific Artwork Someday), a collaborative exhibition by urban art collective RSCLS and interactive artist Ryf Zaini, about the relevance and sustainability of street art in Singapore. For the rest of us, there will be food trucks around the district, an artist market featuring independent local artists, as well as performances from 5-8PM at Aliwal Car Park.
When: 20th Jan 2018, 5pm till late
Where: Aliwal Arts Centre, 28 Aliwal Street, Singapore 199918
2. Art After Dark
Art After Dark, 2017.
Image credit: Gillman Barracks Programme Office
Gillman Barracks is quite an interesting enclave to visit. Originally built as a British colonial barrack, it has since burgeoned into a visual arts precinct and today houses art galleries and exhibitions. From 7pm on 26 January, Gillman Barracks will light up with live music, contemporary art showcases and F&B pop-ups.
Watch Melati Suryodarmo's live performance Transaction of Hollows (25-26 Jan), and brood over local artist Luke Heng's new series, After Asphodel.
Image credit: @disini.art
One new exhibition to look out for is DISINI, an inaugural festival with its name inspired by the Malay adverb "di sini", meaning "over here". As its name suggests, the festival focuses on artwork created in response to the area's iconic history, covering locations within a 4km radius around Gillman Barracks, including Haw Par Villa and the shrine of Radin Mas Ayu, the namesake of Radin Mas.
When: 26th Jan 2018, 7pm till late
Where: Gillman Barracks, 9 Lock Road, Singapore 108937
3. Light to Night Festival 2018: Colour Sensations
Image credit: lighttonight.sg
Participate in the largest scale event in Singapore this January, spanning seven zones across the Civic District and Marina Bay and featuring music performances, outdoor installations and brand new artwork that'll only be unveiled during the festival itself.
You'll be able to experience a wide range of the local music scene at the festival. On 19-20 (schedule here) and 26-27 (schedule here) January, catch popular local musicians like Charlie Lim, Linying, and Jasmine Sokko at the indoor stage of Padang Atrium.
And if you're heading out with your family, stop by Joanna Dong's impressive bilingual jazz set that caters to both English and Mandarin-speaking audiences.
Marvel at the beauty and technology that make up Flowers and People – Dark by TeamLab at National Gallery Singapore. TeamLab, who regularly comes up with IG-worthy exhibits, is bringing back a winner. Flowers and People – Dark depicts the life cycle of flowers, which changes along with audience's interactions with it. Also inside the gallery are specially-commissioned works by prominent local and regional artists such as Ho Tzu Nyen, Pinaree Sanpitak, David Medalla, and Lee Mingwei.
If you're looking for more colour and thrill, enjoy Art Skins on Monuments, a projection show unfolding across the facade of the National Gallery Singapore through the entire Singapore Art Week, from 8PM-Midnight on Fridays and Saturdays, and from 8-10PM on Sundays to Thursdays.
When: 19th – 28th Jan 2018, various timings
Where: Various areas along the Civic District & Marina Bay
4. RAID
There is a time for everything, and a season for every activity under the heavens – a time to search and a time to give up., Jacqueline Sim, 2018.
Image credit: Daniel Chong
RAID is a rare opportunity for civilians to explore the historic Tiong Bahru Air Raid Shelter through the lens of 8 young artists working across various fields. Located at Tiong Bahru Air Raid Shelter, there will be sculptures, installations, and conceptual art. For some Singaporeans, being in the historic shelter, which has scarcely been changed since the 1930s, would itself sound exciting.
Look out for Jacqueline Sim's installations, which manipulate light in the dimmed confines of the shelter to evoke sentiments tied to war. Or check out the empty air canisters, fluorescent lamps, and rust which make up Tay Ining's work, exploring the concept of decay in response to the historical site.
When: 13th Jan – 3rd Feb 2018, 12pm – 6pm
Where: Tiong Bahru Aid Raid Shelter, 78 Guan Chuan Street, Singapore 160078
5. The Artist's Voice – REFRAME
(When we are…), by Muntean & Rosenblum, 2015.
Image credit: The Parkview Museum
Visit the Parkview Museum and have your breath taken away by the thought-invoking artwork on display at The Artist's Voice, featuring various contemporary artists from around the world. Parkview Museum is housed on the third floor of the famous "Gotham building" at Bugis, so if you've been looking for a reason to check it out, here's your chance.
The Artist's Voice focuses on the ability of art to convey human emotion and reflect current events.
Some notable artwork include Refugee I by Liu Xiao Dong which addresses the current refugee crisis in Europe, and the sculpture Clandestini by Roberto Barni which points to our tendency to be furtive when we're outside the boundaries of convention, even if– or when –- we're given freedom.
Refugees, by Liu Xiao Dong. Image credit: The Parkview Museum
In conjunction with Singapore Art Week, Parkview Museum will also host REFRAME, a series of programmes to complement the exhibition. Acts of Voicing features an illustrious artist panel of Lee Wen, Ho Tzu Nyen, Shubigi Rao, and Jason Wee, while PVM Live! wraps up Singapore Art Week with a series of live performances by Bani Haykal, weish, and Rah (Darker Than Wax) against the backdrop of the exhibition.
When: 17th – 27th Jan 2018, 11am-7pm, closed on Sundays
Where: The Parkview Museum, 600 North Bridge Road, Parkview Square Level 3, Singapore 188778
6. ARTWALK Little India: Urban Mythology
Kamini Ramachandran will be narrating some aspects of Little India's history at ARTWALK Little India
Stroll around Little India and take in the history and traditions of the district retold in murals, performances and public art installations. Look out for artwork composed by local artists, including the mythical creature "Makara" by ZERO and anonymous love letter "Untitled" mural by SOBANDWINE.
Kanmani, Melissa Quek x Tinu Verghis, 2017.
Image credit: Singapore Tourism Board
If you'd like to take a break from the throngs of people in the streets, join award-winning Singaporean filmmaker K. Rajagopal for a screening of his trilogy, holistically titled The Day I Lost My Shadow. The trilogy explores stories of success, transformation and nostalgia.
When: 18th-27th Jan 2018
Where: Various locations in the Little India Precinct
7. Singapore Art Week at Singapore Art Museum
Image credit: @singaporeartmuseum
Singapore Art Museum will be open till late on 20-21 and 27-28 January as part of Singapore Art Week. Bring a partner for their outdoor movie screening, or friends to visit the Museum's art market together, which will have local accessories, crafts and snacks.
Cinerama: Art and the Moving Image in Southeast Asia.
Image credit: @singaporeartmuseum
And since you're here, check out the museum's newest exhibition, Cinerama: Art and the Moving Image in Southeast Asia, that's available till 13 March. A guided tour of moving image artworks exploring memory, war and the future of cinema, it'll take you through a vivid imagining of a post-apocalyptic future, featuring stop motion music videos and the collision of two bullets, among other displays.
When: 20th – 28th Jan 2018, 10am – 7pm
Where: Singapore Art Museum, 71 Bras Basah Road, Singapore 189555 | SAM at 8Q, 8 Queen St, Singapore 188535
8. Waterloo Street Crawl
Instead of building a museum along this historic street, the Waterloo Street Crawl app (Android | iPhone) has instead made the street a living museum. From the only South Indian Hindu temple in Singapore, the Sri Krishnan Temple, to the oldest Jewish synagogue in Southeast Asia, Maghain Aboth Synagogue, the app will guide you along with fun facts as you discover multiple key landmarks in Singapore's history.
Image credit: @practicetuckshop
Finish your trail at the Practice Tuckshop, and grab a cool drink while you're there! Look out for the interactive Waterloo Street Mural – you'll also have a chance to add the photos you've taken along the way to the app to chart your journey and store your memories.
When: 13th Jan – 11th Feb 2018, 12pm – 7pm
Where: Practice Tuckshop, 58 Waterloo Street, Singapore 187953
9. The Life of Things
Exodus, Sarker Protick, 2013-15.
Image credit: Sarker Protick
As its name suggests, The Life of Things explores the relationship between inanimate objects and people. Discover how objects can embody abstract ideas in four separate exhibitions around the Esplanade, with artists from Singapore, Vietnam, Cambodia, and Bangladesh displaying their thought-invoking artwork.
Don't miss pieces contributed by Singaporean Nobel Peace Prize photographer Sim Chi Yin, who's known for her resolute championing of migrant workers in Singapore. Besides works of art from this exceptional local artist, look out for installations by Cambodian artist Lim Sokchanlina and Bangladeshi documentary photographer Sarker Protick.
If you're keen to hear more about these artists' creative process, head down on 20th Jan for a series of artists talks, in which the various artists will discuss their work.
When: 19th Jan – 8th Apr 2018, various timings
Where: Esplanade—Theatres on the Bay, 1 Esplanade Drive, Singapore 038981
10. 5 Rehearsals of a Wedding
5 Rehearsals of a Wedding, Kray Chen, 2017.
Image credit: Kray Chen
Even if you haven't had a wedding yet, you've probably attended one before. It's a must-have rite of passage, especially in Singapore. But the planning can be incredibly tedious – the banquet, betrothal gifts, and even down to deciding the date. In this new project, visual artist Kray Chen presents a refreshing take on the old traditions of Chinese wedding customs with 5 Rehearsals of a Wedding, shown at Objectifs – Centre for Photography and Film.
5 Rehearsals of a Wedding turns a playful eye on the rituals of an average Singaporean Chinese wedding, and tries to decipher the anxieties and behaviours we attach to weddings today. Prepare to have ideas of how we build social practices into our culture shattered by this tongue-in-cheek interpretation – while reflecting on our own habits and behaviour.
When: 17th Jan – 11th Feb 2018, 12pm – 7pm (Tue-Sat), 12pm-4pm (Sun), closed on Mondays and public holidays
Where: Objectifs – Centre for Photography and Film, 155 Middle Road, Singapore 188977
Diverse art experiences with Singapore Art Week
With so many activities and performances to look forward to, you'll be spoilt for choice this January. If you're still looking for ideas, simply check out the Singapore Art Week calendar to plan your next date or group outing!
Find out more here:
Singapore Art Week official website
Singapore Art Week Instagram
Singapore Art Week Facebook
---
This post was brought to you by the National Arts Council. Singapore Art Week is a joint initiative by the National Arts Council, Singapore Tourism Board and Singapore Economic Development Board.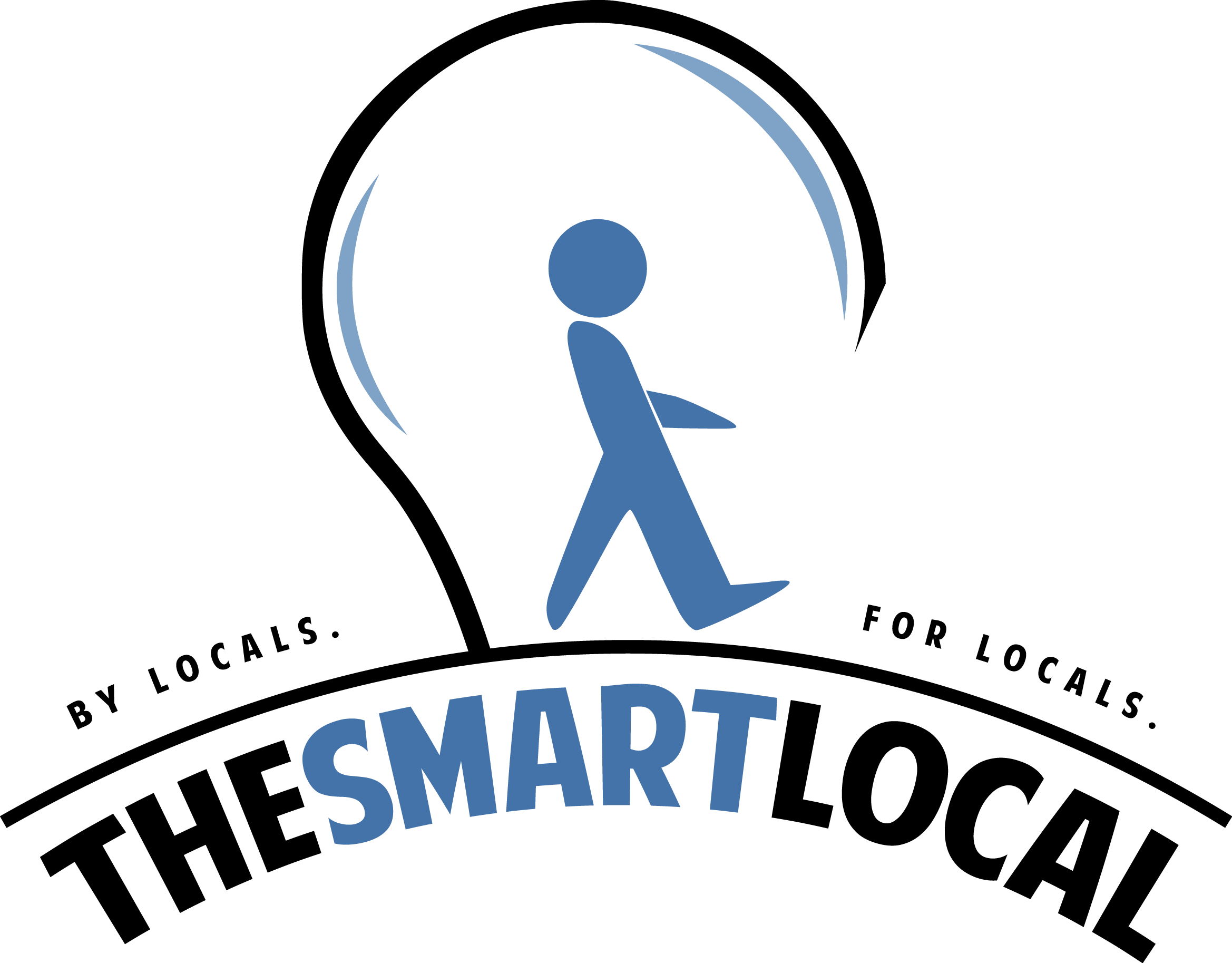 Drop us your email so you won't miss the latest news.