Gym classes in Singapore with club vibes
Image adapted from: Virgin Active
Waking up hungover and hearing the ringing in your ears is not a good feeling. But the high from a wild night out sure is.
Since raving all night works up quite a sweat, here's an idea: take the fun of clubbing and incorporate it into your exercise routine – minus the next-day headache. That's right – there are classes that let you work out in a club-like atmosphere, so you won't even feel like you're exercising. Here are 10 gym classes to rave at (and about).
1. Pure Fitness – VR cycling and VR games that'll work up a sweat
Pure Fitness offers both mass VR cycling, and individual VR gaming for those daunted by workouts in big groups. Don their VR headgear, and get on one of their special bikes to game and gym simultaneously. You will soon forget about your sore muscles as you compete with other players.
The gym opens until 12am on weekdays, perfect for those who are constantly OT-ing.
Read our review on Pure Fitness here
Price: From $150/month.
More info on classes here
Address: Level 8, Ngee Ann City Podium Block 391, Orchard Road, Singapore 238872
Opening Hours: Mon – Sat: 6AM-12AM | Sun & PH: 8AM-10PM
Telephone: +65 6100 8898
Website
2. The Saber Authority – combat fighting and lightsaber EDM workouts
Image credits: The Saber Authority
At The Force Academy, you too can be a part of Star Wars…or at least, you can pretend to be. Beginners needs not fear as the instructors are well trained and will demonstrate each move and practice with you. Watch the pros demonstrate their killer moves to the star wars soundtrack and anticipate a disco light show.
You won't just be wildly waving a light-up stick around, because The Force Academy teaches real-life combat fighting. You are guaranteed to sweat as you learn those badass moves for self-defence.
Note: Online classes are available for those who prefer to go solo
Prices : Drop-in sessions $25 | $69/Month
More info on drop-in and here
Monthly sessions here
Address: The Deck @ Ang Mo Kio
Under the tracks opposite AMK MRT
Ang Mo Kio Ave 8, In front of Blk 424 (Wednesday)
Opening hours: 7 – 8:15 PM
Address: 100Plus Promenade @ Sports Hub Gate 5-6, National Stadium 1 Stadium Drive, Singapore 397629 (Sunday)
Opening hours: 6:15 – 7:45 PM
3. BBOUNCE Studio – intense trampoline workouts with dancing and light weights
Image credits: Bbounce
Trampoline workouts are twice as effective as running and have lesser impact on your joints. BBOUNCE incorporates other hybrid exercises like explosive dance moves and light weightlifting into rebounding, increasing the intensity of the workout and allowing you to burn more calories.
More info on prices here | More info on classes here
Address: The Centrepoint, 176 Orchard Road, Singapore 238843
Opening Hours: Mon – Fri: 10AM – 10PM | Sat: 10AM – 4PM | Sun: 10AM – 3PM
Telephone:6262 2272
Website
4. CruCycle – stationary cycling with free shoe rental and fruits for snacks
Image credits: CruCycle
At CruCycle, the room is dim with blue accent lighting, similar to what you'd find at many bars and clubs. Riders cycle to the same beat, creating an atmosphere that resembles a party rave. At the same time, this fosters a sense of togetherness which encourages riders to push themselves further and accomplish more as a group.
Prices are all NETT and there are complimentary shoe rentals, so you can hop on over after work even while in stilettos. After an intense session, wash up at their shower rooms, equipped with lockers and clean towels. There's even free fresh fruit for a healthy post-workout snack!
Price: From $36/class.
If you're looking to try this out but aren't sure if you want to commit, you can get 2 first-timer classes for just $50 in total!
More info on prices here
Address: 68 Duxton Road, Singapore 089527
Opening Hours: Mon – Fri: 6:30AM – 9PM | Sat: 9AM – 6PM | Sun: 10AM – 6PM
Telephone: 6509 8880
Website
5. STILL – HIIT workout with aquabag boxing
Image credit: @stillboxingsg
STILL's layout looks like something out of a Nike commercial; sleek, simple and pleasing to the eye. You'd want to strike a cool pose for the 'gram before you start your workout, and watch the likes roll in.
This place puts a spin on regular boxing by using the concepts of a dark room with neon lights and fast music. They use aquabags instead of sandbags, which feels closer to punching a human – thus making the experience more realistic.
Price: from $28.30/month
More info on prices here | More info on classes here
Address: 6 Shenton Way, OUE DownTown, Tower 2, B1-05, 04, 06
Opening Hours: Mon – Fri: 7AM – 9PM | Sat: 9:30AM – 1PM | Closed on Sun
Telephone: 6800 5355
Website
6. Saberfit – lightsaber classes that work 10 muscle groups and burn 600 cals per session
Image credit: SaberFit
Since SaberFit conducts classes all around Singapore, there's really no excuse to not give this form of combat training a shot. Being a Jedi sure is hard – you'll be engaging 10 muscle groups and burning more than 600 calories in one session. All the lightsabers waving at the same time will bring Zoukout vibes.
SaberFit offers corporate/team building (minimum 10 people, $25 per pax) and it is even possible to have a session in your office.
Prices: $35/pax (individual) | $25/pax (corporate/team building, min. 10 people)
More info on classes here
Click here for a list of outlets
6. Virgin Active – glowstick workouts and spin classes with trippy digital landscapes
Image credit: Virgin Active
I am a simple person; I see glowsticks, I get excited. Fellow clubbing enthusiasts can enjoy a 45 minute clubbing session at Virgin Active with glowsticks in hand, along to the latest hits. The power dance moves are sure to get your heart pumping.
Image Credit: Virgin Active#
That's not all. There are also spin classes that will take you to another dimension. Virgin Active uses a huge cinema screen and surround sound system to immerse you in digitally created landscapes including a futuristic utopian city as you cycle – distracting you from all the toiling.
To soothe your sore muscles, there are cold rooms, steam rooms, and showers available for use.
Price: from $52.43/week
More info on glowstick classes here
More info on spin classes here
Address: Level 6, Tower 2, One Raffles Place, Singapore 048616 1 minute from the Raffles Place MRT station
Opening hours: Mon-Fri 6.30AM-10.30PM | Sat-Sun 8AM-8PM | Public Holidays 8AM-8PM
Telephone: 6908 7878
Website
8. Ground Zero – spin cycling and boxing in grungey neon-lit rooms
Image credit: @jeongfok
Ground Zero has sure got that grungey "warehouse" vibe down, with exposed bricks and pipes. Neon light strips across the concrete ceiling add a futuristic look, and the playlists are specially curated to get you on beast mode as you partake in their spin classes.
Image credit: @adventures.man.dan
Ground Zero also offers boxing classes in dark rooms, where the only light source comes from a grid on the floor, mirroring laser sensors in spy movies. You can pretend to be in Kingsman movie as you throw punches and dodge to keep fit.
There are multiple tear-drop shaped punching bags suspended in a row, so you will be boxing alongside strangers; this may not be the most suitable for those who need a big amount of personal space when exercising.
Price: from $30/class
More info on prices here | More info on classes here
Address: Level 3, 38 Carpenter Street, Singapore 059917
Opening Hours: Mon – Fri: 6AM – 9:30PM | Sat – Sun: 7:30AM – 6:30PM
Telephone: 9690 3277
Website
Party-like exercise classes in Singapore
With such an exciting workout lineup available in Singapore, you will no longer drag your feet to the gym; Instead, you will be looking forward to having a raving good time, and sticking to that new year new me mantra will not be a problem.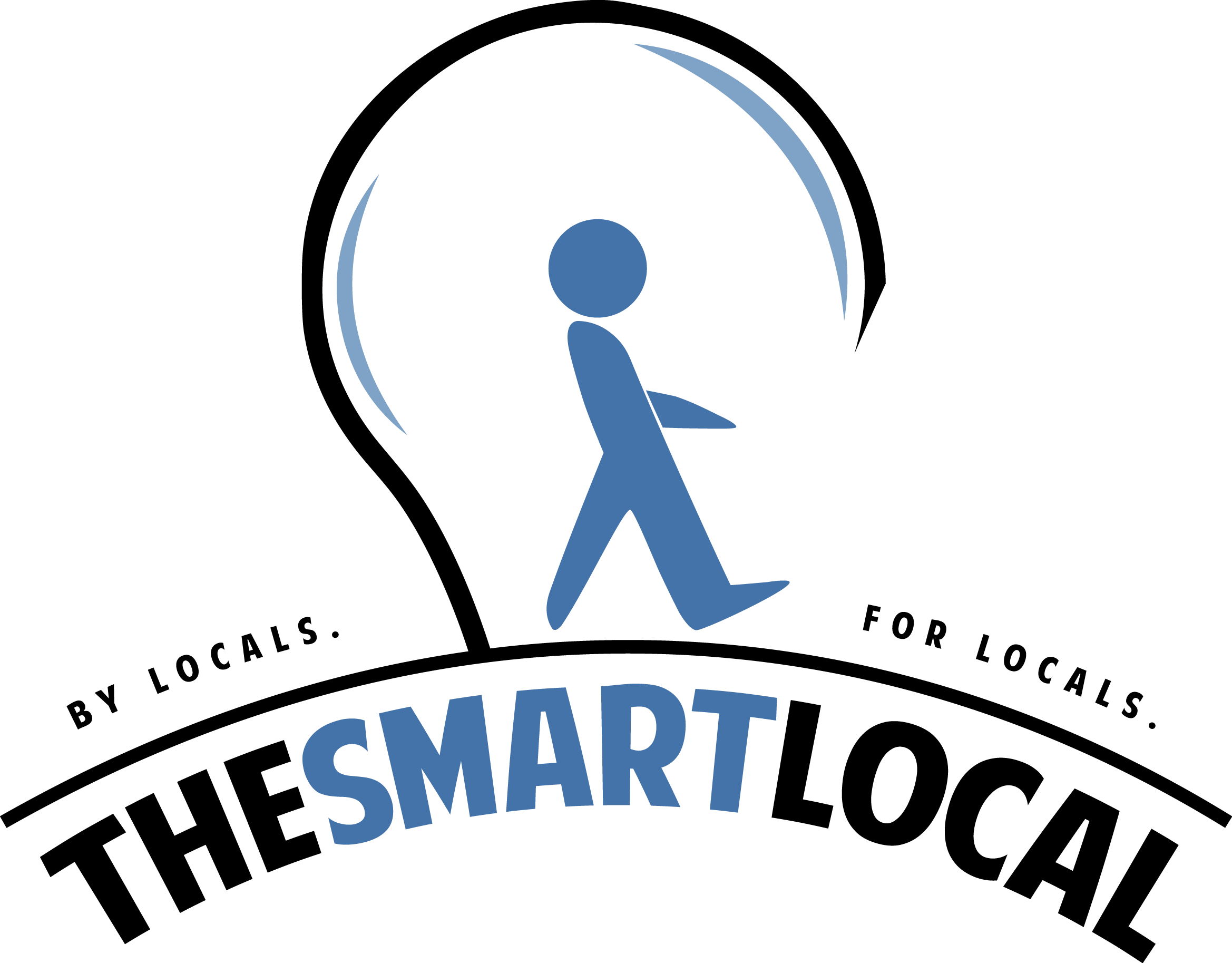 Drop us your email so you won't miss the latest news.