Arts and Culture in Singapore
If you thought the only entertainment in Singapore were boring Hollywood movies, you thought wrong. There is a whole world of entertainment in the Singapore arts scene just waiting to be discovered.
With the gravitation of contemporary arts towards Asia, we have witnessed a vibrant growth in the arts and cultural scene in Singapore. Nowadays, more and more Singaporeans are learning to embrace local art.
In this list, we hope to make the arts scene more accessible to Singaporeans. We have come up with a list of affordable events to introduce Singapore to our arts culture. These range from art exhibitions to stand up comedy to craft galleries.
You will never have to complain again that there is nothing to do in Singapore except "Eat and watch movie lor."

1. Open Mic @ The Beast
Source: The Beast Facebook
Best For: Open Mic
From our review at The Beast, we found out that there's an open mic every Thursday night. Quit being a bathroom singer and let the public hear your voice.
Date: Every Thursday
Venue: 17 Jalan Klapa Singapore 199329
2. Story Slam Singapore
Source: Story Slam Singapore Facebook
Best For: Storytellers

Everyone can join as listeners or storytellers. Every story slam will have about 10 story tellers.
To join as a story teller:
You will be given a theme

Your story must be between 7-10 minutes long

Your story must be a true life story

You cannot hold any support material in your hands (papers, cue cards, etc…)

You must email storyslamsingapore@gmail.com with a short description of your story

Only the first 7 story tellers will be confirmed prior to the story slam from your expressed interest via email.

The last 3 slots will be open to the audience.
Date: 21st August 2014, 8pm
Venue: 17 Jalan Pinang, 199149, Artistry
Admission: $5
3. Singapore Film Festival
Source: Variety
Best For: Watching local short films

The Singapore International Film Festival is the largest and longest-running film event in Singapore since 1987. The festival creates a global arena for the best of Singapore cinemas. Over the years, it has morphed itself into an iconic event in the Singapore arts calendar. More information here.
If you want to be part of the local vibrant film scene and showcase your work, submission is now open here.
Date: 4th – 14th December 2014
4. 4th Singapore International Photography Festival
Source: Goethe Institut
Best For: Industrial photography
Singapore International Photography Festival is an arena for appreciation and academic discourse on photography in Southeast Asia. It is a key platform to discover, nurture, and propel Southeast Asian photographers onto the international stage.
'After Becher' focuses on black-and-white photographs taken from the same angle and precision; not only on individual buildings but also whole plants and their surroundings. 'Becher in Asia' examines the influence of Becher on the contemporary photography in Asia. More information here.
Date: 3rd October – 30th November 2014, 10am – 7pm
Venue: TBA
Admission: Free
5. Maad @ Red Dot Museum
Source: 4bp
Best For: Crafted goods

Red Dot Museum transforms into a creative playground for an exciting night event of design, art and craft, one Friday night of every month. Apart the make-shift stalls filled with designers, artists, solo exhibitions, live music and local snacks, you can get a free admission to the museum!
Check out their Facebook page for the next flea.
Venue: 28 Maxwell Road
Admission: Free
6. Art Flea Market @ Hougang Mall
Best For: DIY painting & customised products.
Just when I thought the DIY paintings and customising my products will be left only in my memory bank, Hougang Mall is hosting an Art Flea Market. You can get Plain Mask Paintings ($2.50), DIY Batik painting or customised potted plants ($10 – $20) without spending too much.
Date: 15th – 17th August 2014
Venue: Hougang Mall's Main Atrium

7. Arteastiq Art Jam
Source: Working With Grace
Best For: Therapeutic painting session with beverages
Arteastiq, a social painting and tea sipping place, will unearth the huge creative potential in you. Arteastiq tea lounge unveils its social painting space that incorporates tea as a whole therapeutic experience that exposes the artistic you.
Painting sessions: 11:00 am-10:00 pm Daily | Painting Sessions 11:00am – 2:00pm | 2:30pm – 5:30pm | 6:00pm – 9:00pm
Venue: Mandarin Gallery, #04-14/15
8. Books Actually
Source: Books Actually Facebook
Best For: Book reading sessions
Book Actually isn't a mere book cafe. There are many different events on frequent occasions for everyone. Ranging from short film showcase to music event to book reading sessions.
Dates: 14th August 2014: Short film showcase (Nightingale films) | 15th August 2014: Music event (Julia Pang & Didi Mudigo) | 22th August 2014 Book reading (Christine Chia; Law of Second Marriage)
Venue: No. 9 Yong Siak Street Tiong Bahru
More information here.
9. Poetry Slam Singapore
Source: Youtube
Best For: Poets
This is for those who miss their literature days where you would share your poems and prose with everyone. If you're interested to slam or read at the open mic, call Savinder (91805501) or Marc (97771174); email at savinder@wordforward.org or marc@wordforward.org
Date: Last Thursday of each month, 8pm – 10pm
Venue: Blu Jaz @ 11 Bali Lane
Admission: $5
10. The Substation
Source: The Substation
Best For: Art exhibitions and films
The Substation is Singapore's first independent contemporary arts centre, co-presenting a wide range of artists and programmes; and working with some of Singapore's most critically acclaimed writers and intellectuals. Bask in this cultural artistic scene of endless events.
More information here.
Dates: 15th August 2014: Oscilla Album Launch Concert | 21st – 30th August 2014: Daydreams + Nightmares.
11. Hard Rock Cafe
Source: Ytimg
Best For: Stand Up Comedy
Always a tummy-churning moment with the presence of Kumar, Hard Rock Cafe Singapore hosts 'Kumar rocks the house on a Monday night' every week. Apart from our favourite local stand-up comedy, Hard Rock Cafe Singapore has live band music or open mic nights. More information here.
Venue: 50 Cuscaden Road #02-01 , HPL House.
12. Art Competition @ Hougang Mall
Best For: Artists
During the Art Flea Market aforementioned, there will be an Art Competition. Showcase the artistic side of you to your neighbours and stand to win close to $2,000 in prizes!
Date: 16th August 2014
Venue: Hougang Mall
13. Affiordable Art Fare
Source: The Culture Trip
Best For: Renowned artists' artworks
At bi-annually Affordable Art Fair, 82 local and international galleries will exhibit a huge array of affordable contemporary art pieces. There is an eclectic mix of artwork to suit every taste and pocket. More information here.
Date: 20th – 23th November 2014
Venue: F1 Pit Building
Admission: Public dayAdvance $12 / Door $15 | Group Package (4 adults) Advance $40 / Door $50 | Concessions* Door $8 | Children under 16
Unleash the inner artist in you
There are no more reasons to complain about Singapore's lack-of art and cultural exposure and entertainment. You can indulge in these increasingly popular events or even share your own experiences with others. This list should give you an extensive list of things to do for the rest of 2014.
Lastly, remember the Art Flea Market and Art competition is happening at Hougang Mall this weekend from the 15th – 17th August 2014!
Do let us know if there are more interesting art and cultural events around this island!
---
This post was made possible thanks to Hougang Mall.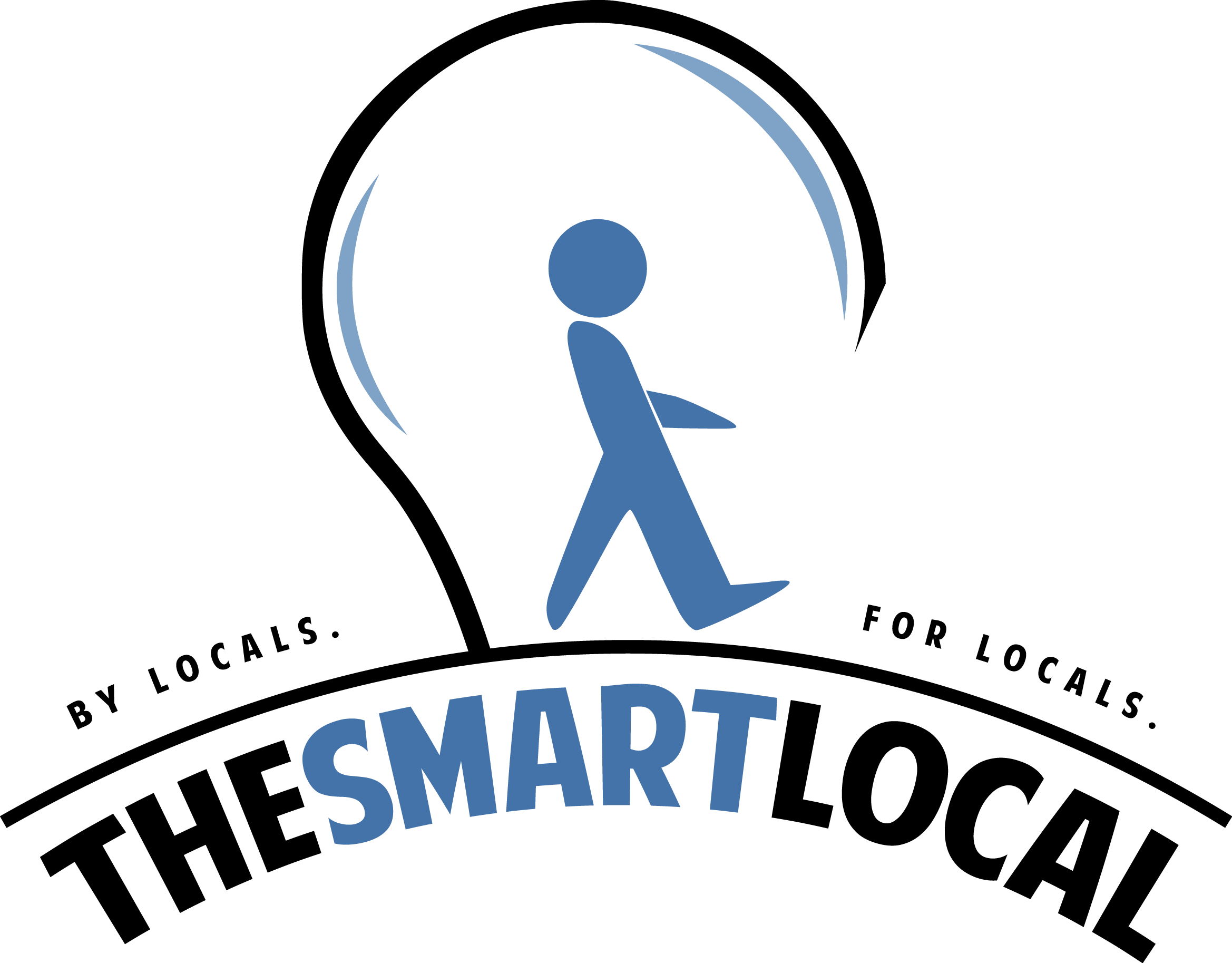 Drop us your email so you won't miss the latest news.