Romantic dramas on Netflix
---
When it comes to Valentine's Day, there are 2 sides to the coin for couples who are celebrating. On one side are couples who choose to spend the day out with the works: dinner, flowers, and chocolates.
Then there are the few of us who would rather skip the festivities for a quiet night of some Netflix and chill. If you're the latter, fire up the home projector system for these 10 new romantic dramas on Netflix to watch with your SO – or alone – on Valentine's Day.
---
1. First Love – For young sweethearts
---
If you and your partner are each other's firsts, then add First Love to your watch list. It's a Japanese drama that follows a pair of high school sweethearts who try to rekindle the romance 15 years after graduating and living separate lives. We're not going to spoil what happens but we can promise that the story ends well for the 2 lovebirds.
With only 9 episodes, the series is binge-worthy if you're the kind to watch an entire series in one sitting. The plot might be confusing at the beginning, but do stick with it as it all comes together in the end. Oh, and bring some tissues with you. 
Runtime: 50 mins~ per episode
Watch First Love on Netflix
---
2. The Interest of Love – For office romance
---
It wouldn't be a proper romantic drama list without at least one mention of a Korean drama. You'll have to excuse our French, but the saying "don't s*** where you eat" is not going to apply to The Interest of Love. In this series, you have 4 men and women fall into romantic situations in the office.
This series is less over the top than what Korean dramas have been known for, but that doesn't mean it's any less interesting. Fans of the show like that the situations show a more realistic depiction of love, such as facing rejection and infidelity.
The drama just ended its run in Korea so you can binge watch all 16 episodes now without any cliffhangers. With the series comfortably in the top 4 spot on SG Netflix rankings, you'll want to make sure you catch up soon before spoilers become part of everyday conversations. 
Runtime: 1 hour 10 mins per episode
Watch The Interest Of Love on Netflix
---
3. The Red Point of Marriage – For couples who've been through it all
---
For all out laojiao couples out there, The Red Point of Marriage is for you. The movie plays into the situations one might face while being in a long-term relationship including the possibility of a third party coming into the picture.
If you're currently married or have been with your SO for a long time, this movie may help spark conversations on how to keep the relationship healthy and spicy way past the 7-year-itch.
Runtime: 1 hour 59 mins
Watch The Red Point Of Marriage on Netflix
---
4. The Girl He Never Noticed – Wattpad fic come to life
---
Hands up if you've ever stayed up all night reading a juicy Wattpad fic. If your hand is raised, then The Girl He Never Noticed will be right up your alley. The drama series is based on an actual Wattpad story of the same name that's been viewed 9.4 million times.
The series follows single mother Jade who struggles to make ends meet. Her life takes a turn for the better when she becomes a personal secretary to Eros, the rich son of a shipping tycoon. The storyline has its predictable twists and turns, but there's enough action for hopeless romantics who want to be swept off their feet too. 
Falling in love with a billionaire might never happen IRL, but at least for 8 episodes, you can live vicariously through the protagonists right?
Runtime: 25 mins~ per episode
Watch The Girl He Never Noticed on Netflix
---
5. From Scratch

–

For SOs who met on exchange
---
In multiracial Singapore, it's not hard to find an interracial couple. You might be in one yourself, facing struggles like different cultural backgrounds and pushback from family, just like the hero couple in From Scratch. 
American Amy and Italian Lino fall in love within the first episode. Then the rest of the 8-part series is spent building a life together. But it's not without its challenges as each of their families have different expectations of them. 
Runtime: 50 mins~ per episode
Watch From Scratch on Netflix
---
6. 20th Century Girl – For sweethearts who met in secondary school
---
For some of us, school might have been the first place where we experienced romance, even if it meant just exchanging "Do you like me? Circle Yes/No" notes. If you want to relive that nostalgia, then 20th Century Girl is the film to watch.
All the things you used to do to get your crush's attention – like getting your friend to ask if they're attached – will be shown here. Long story short, young love prevails, but maybe not because of fate as one would think. Taylor Swift probably sums it up best with her lyrics: "It was all by design, 'cause I'm a mastermind".
Runtime: 2 hours 1 min
Watch 20th Century Girl on Netflix
---
7. Purple Hearts – NS relationships be like…
---
Relationships and the military usually don't end well. We can't even begin to count the number of times we've heard friends breaking up once one of them enters NS. But all hope is not lost, as Purple Hearts shows.
To be fair, the story takes place in the US, but the obstacles that face this couple will be familiar with NS couples. In the movie, Cassie agrees to marry a deploying marine to take advantage of the perks that come with being a military wife.
As the show goes on, their fake relationship takes a turn when the protagonists discover that their love for each other is more real than they thought. 
Runtime: 2 hours 2 mins
Watch Purple Hearts on Netflix
---
8. Love And Leashes – A spicy romance tale
---
If your idea of doing the deed is what some might label as vanilla, then boy, do I have a spicy one for you. Love and Leashes is a romcom but with quite an unlikely twist you wouldn't normally find in a Korean drama. It all starts when a BDSM contract meant for Jung Jihoo is accidentally opened by his junior colleague, Jung Jiwoo.
The line between pleasure and pain is then crossed between the 2 as Jiwoo and Jihoo enter into a Dom/Sub relationship. While this starts off very physical, the relationship turns very real when the office learns of their arrangement.
Runtime: 1 hour 58 min
Watch Love And Leashes on Netflix
---
9. A Perfect Pairing – For Eat Pray Love vibes
---
Take an ambitious girl who won't take no for an answer and a guy who doesn't have time to entertain frivolous queries and you get A Perfect Pairing. It follows the story of a wine executive who flies out to Australia to work at a sheep farm to impress the owners of a winery.
Feelings get caught when she gets tangled up with one of the farmhands who just so happens to have an in with the owners she's trying to impress. Things do get complicated but in typical romcom fashion, this exec and the farmhand prove that love prevails against all odds.
Runtime: 1 hour 42 mins
Watch A Perfect Pairing on Netflix
---
10. Your Name Engraved Herein – For non-hetero couples
---
It doesn't take much to find a romance movie featuring a cisgender heterosexual couple. Finding one about a gay couple, however, takes a bit more effort. But here's one for you, if you identify as part of the LGBTQ community or just an ally looking for a love story that's still as relatable.
Your Name Engraved Herein is a movie set in 1980s Taiwan, where same-sex relationships aren't as widely accepted as it is today. You'll witness all the troubles that come with keeping such relationships a secret, living a double life, and hiding your true self from the world.
Runtime: 1 hour 54 mins
Watch Your Name Engraved Herein on Netflix
---
Staying in on Valentine's Day
---
Valentine's Day doesn't mean that you have to go out of your way and move mountains for your SO. As long as you're spending quality time together, that's all that should matter. This 14th February, skip the movie part of the date at the cinema and head home for a Netflix and chill session with these picks instead.
For more things to do on Valentine's Day, check out:
---
Cover image adapted from: New On Netflix, IMDb, IMDb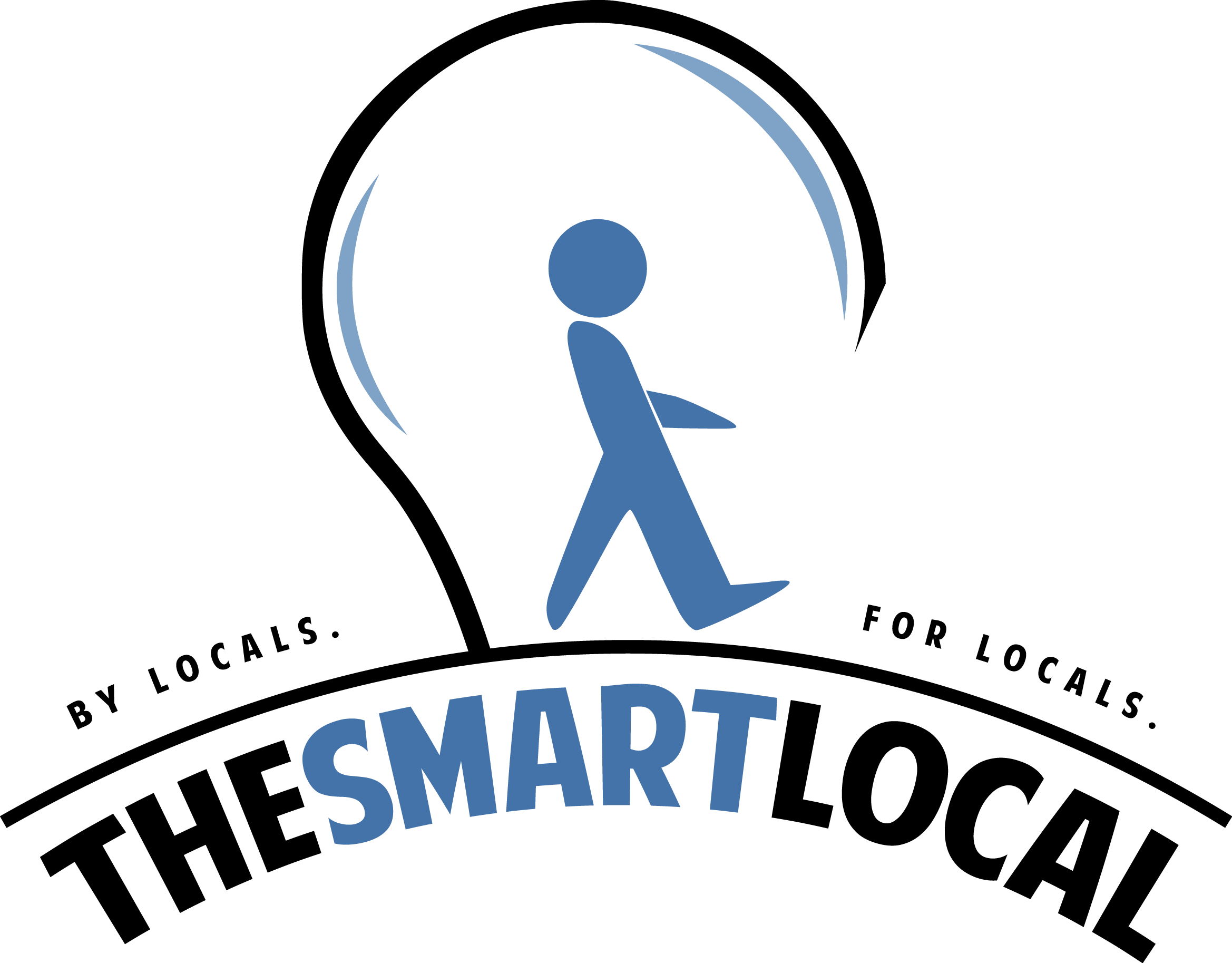 Drop us your email so you won't miss the latest news.