March-ing into foodie heaven
Congratulations, we're nearing the quarter mark of 2016. Yes, you are now closer to being one year older! I'm not sure about you, but that is simultaneously horrific and exciting for me. Hopefully the year has been good so far, but sometimes life graces us with unwelcome lemons – and hey, that's ok. Sometimes all we need is a good meal to remind us that life ain't all that bad.
From lavish lobster ramen to delicious custard-filled donuts, here are 20 new cafes and restaurants that you can visit for those days when you just need a quick pick-me-up!
– Cafés –
1. Wanna Cuppa Café
A 1920s Gatsby-inspired glamour cafe which aims to recreate the atmosphere of a secret garden, Wanna Cuppa boasts a soothing ambience while promising a good meal with simple dishes and great coffee.
Their gourmet teas are sourced from Canada and its coffee uses award-winning Signature Blend coffee beans from World Barista judge Justin Metcalf. Each cup of top-quality joe goes from $4. Some must-try dishes include their Enoki Mushroom Fries ($7.90) and their Picasso Panini Grilled Chicken ($8.90).
Address: 5 New Bridge Rd, Singapore 059385
Opening Hours: Opening Hours Mon – Thu: 8:30am – 10:00 pm Fri: 8:30 am – 12.00 am Sat: 10:00 am – 12:00 am Sun: 10:00 am – 6:00 pm
Tel: +65 6816 2494
2. Punch
Opened by the folks behind Ronin and The Plain, Punch is the newest restaurant-cum-brew-bar addition to the family. Featuring lush greens and wooden accents, the cafe grants a welcome retreat from the hustle and bustle of city life.
Pimp your Instagram feed with some ridiculously cute Jam, Nutella and Custard Doughnuts ($1.20 each) and I heard their Fried chicken with Tomato & Roasted Capsicum Relish, Blue Cheese Dip, served with Pickles ($24) is an absolute must-try.
This cafe doesn't have a physical menu. Instead, you'll be met by a server with A++ memory rattling off the day's delights off the top of their head.
Address:2 North Canal Road Singapore 059288
Opening Hours
Brew Bar: Tuesday – Friday 8:00 am – 6:00 pm
Lunch: 12:00 pm – 3:00 pm
Dinner: 6:00 pm – 11:00 pm
Weekend Brunch: 8:00 am – 6:00 pm
3. Gemmills
The brains behind Maggie Joan's have opened a new all-day-bistro just beside it, selling breakfast on-the-go, artisan cheeses, and wines. What's interesting about this hole-in-the-wall cafe is that its entrance is located at the back of the shophouse, accessible from Gemmill Lane directly.
Their menu changes daily which ensures maximum freshness for all their produce – don't worry though, all the food offered at Gemmills is sure to please your senses. Pay them a visit for a pleasant surprise and a quick perk-me-up!
Ps. If you're lucky enough to be there when their Chocolate and Salted Caramel Tart ($10) is available, do not hesitate. Just go for it.
Address:110 Amoy Street #01-02 Singapore 068579
Opening Hours: Daily 11:00am – 12:00am
Tel:+65 62215564
4. Nunkkot
In the saturated Bingsu market, it is hard to stand out. Nunkkot does it by offering no-bake desserts as well – one such dessert is their Oreo Pudding ($6.90), which is smooth custard fashioned like a cute lil' flower pot.
Other than its innovative potted desserts, Nunkkot sells both sweet and savoury toasts, and popular Korean bingsus with gorgeously fine milk shavings. I've heard that their Black Sesame Bingsu ($18.90) is an absolute delight!
Address:11 Sin Ming Road #01-21 Thomson V Two Singapore 575629
Opening Hours: Daily 4:30pm – 11:00pm
Tel: +65 90106839
5. Waa Cow
NUS students who have had their brains fried during lectures can now look forward to indulging in a comforting bowl of donburi during their breaks. Who cares about that blasted chemical equation when you have a bowl of goodness waiting for you!
What's more, NUS students, staffs and alumni get to enjoy 10% off their total bill. So grab your friends and head down to try their mouthwatering Wagyu Don ($17.90) and Aburi Bara Chirashi Don ($16.90). Wa-cow eh, I also want!
Address:11 Kent Ridge Drive #01-03 NUS Shaw Foundation Alumni House Singapore 119244
Opening Hours: Mon – Fri 11.30am – 4.30pm, Closed Sat & Sun
Tel:+65 8168 8777
6. Sunset Railway Cafe
Serving local delights such as old-school Nanyang Coffee and kaya toast is this unassuming cafe which boasts sincere service and a homely ambience. Their Sugee Cake ($4.80) is an absolute delight – rich, moist and not cloyingly sweet, exactly how a well-made sugee cake should taste.
Other hot favorites include their Pulut Tekan ($4) and Mee Rebus ($6).
Address: 41 Sunset Way, #01-02 Clementi Arcade, Singapore 597071
Opening Hours: Tues – Sat: 7:30 am – 7:30 pm |Sun: 9:00 am – 7:30 pm |closed on Mon
Tel: +65 6463 0069
7. Two Plus One
Merely a few months old, this new cafe is set to capture the hearts of many in Woodlands. Offering numerous flavours of ice cream ranging from Crème brûlée to Thai Milk Tea, there's bound to be one that tickles your fancy!
Also choose from waffles and lava cakes to go along with your ice cream selection. Try their Matcha Lava Cake ($6) for a decadent molten treat that gives you a dose of antioxidants.
PS: There's free wifi here for those of you looking for a cozy cafe to spend a lazy afternoon.
Address:30 Woodlands Avenue 1 #01-01 The Woodgrove Singapore 739065
Opening Hours: Mon-Thu: 1:00 pm – 12:00 am | Fri: 1:00 pm – 1:00 am| Sat: 12:00 pm – 1:00 am| Sun: 12:00 pm – 12:00 am
8. The Larder Cafe
The word 'larder' – meaning a room or large cupboard for storing food – is associated with abundance. Likewise, in this cafe you can treat yourself to a wide array of toothsome dishes sure to please your eyes and taste buds.
The Dowager's Fingers ($10) are crowd-favorites as the crispy wantons and arugula served with a homemade honey sesame mayo dip make for a truly unique dining experience. Place it on your fingers and immediately transform into a Chinese Empress of the past.
Address: Blk #01-124, 177 Toa Payoh Central, 310177
Opening Hours: Tues – Sun: 11:00 am – 10:00 pm, closed Mondays
Tel:+65 6253 8382
9. FLAVA Contemporary Asian Bistro and Grill
This halal establishment serves Asian-inspired street food, and comfort fare with a touch of sophistication. One such item on the menu that exemplifies the cafe's penchant for East-West fusion is the Spaghetti Laksa con gamberi alla griglia ($20.90) – a dish of Italian pasta inspired by the heady coconut-infused laksa.
Other than savory sides and mains, the cafe also offers a selection of sweet treats ranging from waffles to brownie sandwiches. Should you want to sample many flavours of ice cream, there's even a 12 Mini Putts ($16.90/$19.90) option which allows you to sample 12 different mini scoops.
Address:907 East Coast Road, #01-03 Springvale, Singapore 459107
Opening Hours: Tue-Thu: 11:00 am – 10:00 pm | Fri-Sat: 11:00 am – 1:00 am | Sun: 9:00 am – 10:00 pm
Tel:+65 6702 0302
10. The Pipe District
Located within the ulu jungles of Science Park 2 is this industrial-themed cafe. Take the plunge and venture out into the unknown to be treated with interesting food combinations that may initially make you take a step back in surprise.
Case in point: their Charcoal Fish and Chips ($12, $16, or $18 depending on choice of fish). The fish, which boasts a black exterior, is hardly ever seen on menus and be a visual shock to some. Taste-wise, it's not that much different from the regular golden fish and chips.
Address:45 Science Park Road #01-09 (41 Science Park Road The Gemini), Singapore 117407
Opening Hours: Daily 11:00 am – 11:00 pm
Tel:+65 6873 0143
– Restaurants –
1. RED noodle & bottle bar
Fans of prawn noodles and Japanese ramen, rejoice! RED noodle & bottle bar has concocted a dish – Red King Prawn Noodle ($8) – that marries the two delights together. As Hannah Montana once said, "You get the best of both worlds".
Aside from tasty noodles, the restaurant also offers alcoholic drinks and even dart machines for you to relax and destress after a hard day's work.
Address: 1 Fusionopolis Place, Galaxis #01-12, Singapore 138522
Opening Hours: Daily 10:30 am – 12:00 am
Tel: +65 6253 6184
2. Cibo Italiano
Cibo Italiano is the first retailer in Singapore selling artisan Italian products such as food, wine, and cheese flown directly from Italy. You can be sure to get something new with each visit as weekly changes are made to the menu to provide the latest seasonal offerings in sync with Italy.
Their authentic Rucola & Parma Pizza ($18.90) and homemade Tiramisu ($3.80) will keep you coming back for more!
Address:428 River Valley Road Singapore 248749
Opening Hours: Mon – Fri: 10:00 am – 10:00 pm | Sat: 10:00am – 12:00am | Sun: 10:00am – 11:00pm
Tel: +65 63851310
3. Naughty Nuri Singapore
There's no need to take a plane over to Bali get yourself some of Naughty Nuri's glorious lip-smacking tender ribs. The legendary Signature Ribs ($18.80 half rack, $35.80 full rack) has arrived on our shores and Singaporeans are all ready to tuck in and lap it all up.
While the bones used are slightly bigger than the ones over at Bali, the sauce is as well-made and carries the same wicked flavour that has captured the hearts of many worldwide. A dash of lime along with their fiery sambal will instantly elevate your experience.
Address:15 Stamford Road, #01-84, Capitol Singapore, Singapore 178884
Opening Hours: Daily 11:30 am – 11:00 pm
Tel: +65 6384 7966
4. The Armoury Gastrobar
Housed in an old armoury in the historical South Beach Quarter of Singapore, this place ties in a modern-classical look with a rustic charm. Bringing to the table hearty pub grub, over 15 craft beers on tap, and other alcoholic drinks, The Armoury is going to be your next hangout spot with your bros.
The Armoury Burger ($20), resplendent with a 180g house-ground beef patty and red wine Maker's Mark Bourbon candied onions, will win you over.
PS: On Mondays to Fridays, from 5pm to 8pm, the gastropub offers a 1-for-1 craft beers promotion. So grab your drinking kakis and head down!
Address:36 Beach Road, Singapore 189673
Opening Hours: Mon-Tue, Thurs: 5:00 pm – 11:00 pm | Wed, Fri-Sat: 5:00 pm – 2:00 am
Tel: +65 6385 3173
5. Menya Takeichi
There are no lack of ramen restaurants in Singapore, but there is a lack of ramen restaurants using chicken for its soup base. Luckily for us, Menya Takeichi, who supposedly offers Tokyo's top chicken ramen – has started its quest for global domination by introducing an outlet on our humble island.
Be sure to try their Original Special Ramen ($15.50) and Special Rich Shoyu Ramen ($16.50) – these two dishes are well-received, and for good reason too.
Tip: Make reservations in advance, or you might find yourself queuing for up to 2 hours!
Address: 3 Temasek Boulevard #03-313 Eat At Seven, Suntec City Mall Singapore 038983
Opening Hours: Daily 11:30 am – 2:30 pm , 5:30 pm – 10:30 pm
Tel: +65 62353386
6. Chikuyotei
With its original outlet at The Intercontinental kept as a precious secret to the Japanese community, Chikuyotei has recently opened another outlet at UE Square to bring its food to a larger audience.
Offering premium goods and dishes made with only the freshest ingredients, Chikuyotei is a restaurant that will momentarily make you wish you were Japanese. Treat yourself to their Omakase lunch set ($68++) for some extra lunchtime self-lovin'.
Address:207 River Valley Road #01-61 UE Square River Wing Singapore 238275
Opening Hours: 12:00 pm to 2:30 pm, 6:30pm to 10:30pm
Tel: +65 98589892, +65 6235 2758
7. Seorae Singapore
A new restaurant recently opened in Plaza Singapura and it's going to allow all your meat-lover fantasies to come true. What sets Seorae apart from the other K-BBQs scattered around Singapore is that they use old-school charcoal in their grills, which gives off a stronger aroma while cooking.
When here, be sure to order their Galmaegisal, which comes in 3 flavours – Original ($21.90) , Spicy ($22.90) ,and Garlic Soya Sauce ($22.90). It's their signature dish, and also a special cut of pork that was said to have been served only to the Korean Royal family in the past.
Read our review of Seorae Singapore here!
Address: Plaza Singapura, #02-01, 68, Orchard Rd, Singapore 238863
Opening Hours: Sun – Thu, 11.30am – 10pm | Fri – Sat, 11.30am – 11pm
Tel:+65 6238 8429
8. Ramen Keisuke Lobster King
It's not the first Ramen Keisuke restaurant in Singapore, but it's the first one selling lobster ramen. Yes you read that right, the delightful shellfish with a comforting bowl of ramen. Oh, the utter extravagance.
For a bowl tweaked towards local taste buds, try the Spicy Miso Lobster Broth Ramen ($15.90). The Lobster Broth With Rich Creamy Soup ($20.90) will also please palates with a tendency towards more intense flavours.
Address:3C River Valley Road #01-07 The Cannery Singapore 179022
Opening Hours: Daily 6:00 pm – 5:00 am, Last order at 4:30 am
Tel: +65 6255 2928
9. The Drunken Poet
With St Patrick's Day in March, what better way to let loose and celebrate than by visiting an Irish pub! Situated in Orchard, The Drunken Poet offers an environment of good cheer and revelry, promising a jolly good time.
Not to worry if you want some food along with your ice-cold draught beer, they also offer pub grub from Smiths Fish & Chips such as the sinfully good Battered Mars Bar ($6). Good news for sports-enthusiasts, they also screen "Live" sports telecasts of rugby, soccer, Formula One, and more.
Address:400 Orchard Road, #01-29C Orchard Towers, Singapore 238875
Opening Hours: Daily 12:00 pm – 4:00 am
Tel: +65 6734 2924
10. The French Table

In the up-and-coming neighborhood of Punggol lies a new kid on the block by the name of 'The French Table'. Offering affordable and casual French dining, the restaurant brings the usually upmarket cuisine to the heartland crowd.
Their signature dishes include the popular Confit de Canard ($22.80) and Chef's Signature TFT Finely Roasted Chicken (Half $15.80, Whole $26.80).
Address: 89 Punggol Central #01-31 Waterway Point Singapore 828761
Opening Hours: Daily 11:30 am to 10:00 pm
Tel: +65 63858052
Marching merrily into March
With so many new and tantalising dining options to check out, the only thing I worry about is how my wallet is going to survive the month. So don't sheepishly avert your eyes the next time your friends ask "What should we eat ah?", whip out this article and gamely go on your next food discovery expedition!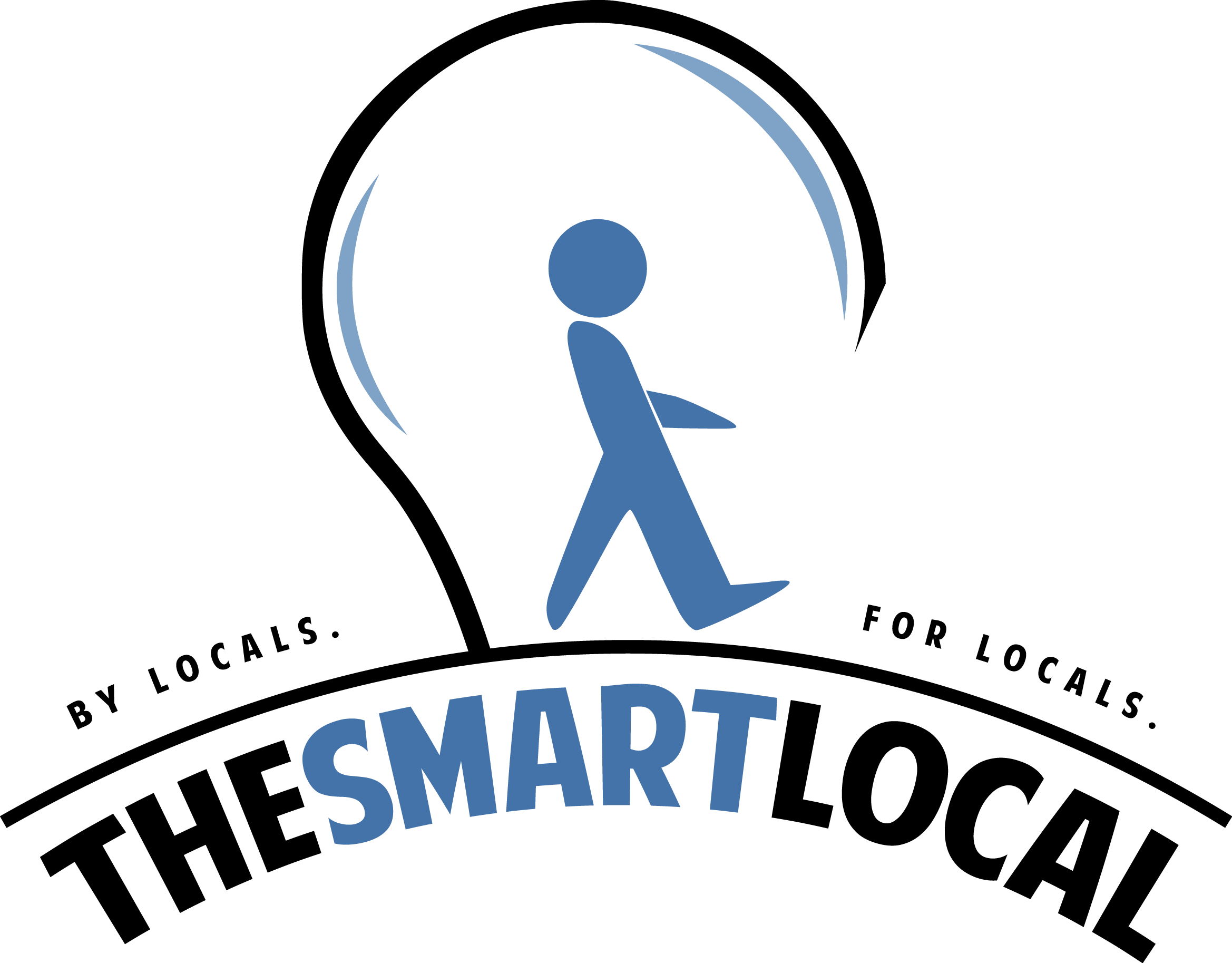 Drop us your email so you won't miss the latest news.