Unique dog treats in Singapore
Image adapted from: @thequaysidesg and @talyasorvete_official 
Our affectionate and loyal doggos are such blessings to our lives and naturally, we want to give them nothing but the best – food included. When the usual kibble and canned meals get mundane, swop them out for something fancier – such as salmon cakes, fruit popsicles, and even pork floss! Yes, these exist in Singapore, and can be pretty nutritious, too. Here's where you can find some of the quirkiest dog treats in Singapore:
1. Tarts and quiches – Superdog Kitchen
Image credit: @colliecooper 
Superdog Kitchen has an extensive catalogue of dessert tarts and savoury quiches for your pups. A regular Fruity Madness Ice Cream Tart ($80 for 9") has organic fruits layered on top, which help boost your pup's overall immunity thanks to them being pesticide- and GM-free. Mini versions are available too!
Image credit: Superdog Kitchen
A Salmon Quiche with Organic Vegetables ($75) here makes a great savoury alternative.
2. Pork, chicken, and salmon floss – Ola's Favourites
Image credit: @olasfaves
Who would have thought that dogs too would have their own rou song (meat floss)? Ola's Favourites has human-grade Meat Floss Toppers which come in a wide variety of flavours such as chicken, pork, salmon, and even roo. Sprinkle these over a fussy furkid's food to make it more appetising, or simply let them eat it straight out of a bowl as a reward for good behaviour.
A packet costs from $9 (50g) to $25 (150g)
Image credit: @olasfaves 
Telephone: 9273 5382
Website
3. Pizza – Barking Good
Image credit: Barking Good 
One of the top sellers at Barking Good is their Build-Your-Own Pizza Thins, where you get to pick the ingredients that go onto the pizza. Your choice of lean, mincemeat and an assortment of veggies go on top a cheddar and apple base that's baked to crisp perfection. You can even customise it with your pet's name – all for $20!
Image credit: Barking Good 
You can pre-order these online and collect them in-store, or have them delivered to your home for an additional fee.
Address: 128 Ang Mo Kio Avenue 3 #01-1849, Singapore 560128
Opening Hours: flexible hours here
Telephone: +65 8129 3550
Website
4. Colourful animal cookies and festive goodies – Feed My Paws
Hello safari! 
Image credit: @feedmypaws 
Your pup can now be the ruler of the animal kingdom with Feed My Paws' best-selling Mighty Milk Superfood Animals ($17 for 100g). Their colouring is naturally derived from various superfoods including Goji Berries, Carob and Spirulina. If you want them uncoloured, you can go for the Mighty Milk Animal Cookies ($13 for 100g).
Snow skin mooncakes 
Image credit: @feedmypaws 
Feed My Paws also launches adorable seasonal treats from time to time in line with festive seasons, to let your furkids in on the family celebration. They've had snow skin mooncakes for Mid Autumn Festival and candy cane cookies for Christmas. These come in limited quantities, so fastest fingers first!
Address: Blk 4 Lorong 7 Toa Payoh #01-129, Singapore 310004
Opening Hours: 1130AM-4PM (Tues, Wed, Fri) | 1030AM-5PM (Sat) | 1030AM-2PM (Sun) | Closed on Mons and Thurs
Telephone: +65 8752 4886
Website
5. Birthday cakes – BossiPaws
Image credit: @bossipaws 
BossiPaws puts together palatable birthday cakes for dogs that even humans can munch on. From $60, the freshly baked Salmon Barkday Cake is every seafood lovers' dream come true.
Image credit: @bossipaws 
The Burger Cake (from $78) is also popular. Customers get to choose the type of meat (salmon, duck, chicken or pork), and a frosting that's made with either a potato, pumpkin or sweet potato base. A complimentary cake banner and candles will be provided for every purchase.
Address: 110 Turf Club Road, Singapore 288000
Opening Hours: 130PM-9PM (Tues – Fri) | 1030AM – 9PM (Sat) | 1030AM – 7PM (Sun) | Closed on Mondays
Telephone: +65 8858 6661
Website
6. Burgers – Yum Yum Bean
Image credit: @loveyumyumbean
At $16, you can get a set of 4 bite-sized Burgers from Yum Yum Bean for your pooches that come with either beef or salmon. These are a hit in their Hong Kong branches as well.
Their expertise lies in baking cakes topped with edible dog figurines that's customised to look like your dogs, so be sure to check them out next time when you're prepping for your pup's birthday party!
Image credit: Yum Yum Bean
Telephone: 8128 9515
Website
7. Fruity popsicles – Talya's Sorvete
Image credit: @talyasorvete_official
We take pride in calling ourselves "sunny Singapore", but let's be honest, the weather can be ridiculously unbearable at times. Now imagine being covered from head to toe in a thick fur blanket. Yep, our poor pooches. Lo and behold, Talya's Sorvete has the perfect solution to help them beat the heat: Pupsicles ($6.50/stick).
You can have them garnished with Salmon Rosemary cookie topping ($5/pack) for elevated flavour.
Image credit: @p0mbelle 
Also available in cup form ($15.60 for 2 cups), their ice cream contains beta glucan which serves to enhance your furkids' gut health. It's a crowd favourite and comes in fruity sorbet flavours such as Honey Mango, Strawberry, and Nutty Delight – a blend of peanut butter and banana.
Address: 11 Sin Ming Road Thomson V2 #01-27, Singapore 575629
Opening Hours: 12PM-6PM (Fri) | 10AM-1PM (Sat)
Telephone: +65 8228 9762
Website
8. Chicken feet and bak kwa – MW Treats
Image credit: @starstarfurballs 
Packed with cartilage, collagen and calcium, the dehydrated Chicken Feet ($10) from MW Treats is a must-get for your furkids. They're a rich source of glucosamine, making them good for the bone joints, and they also double up as a natural toothbrush for your little one's daily teeth maintenance.
Image credit: @wolfy_brownie
Humans' all-time favourite CNY snack is now offered as a treat for your beloved pooches too. Loaded with vitamins and minerals, a pack of Honey Bark Kwa (80g) goes at $15. Not only is it tasty, it also works as an immunity booster to help pups fight infections and digestive issues.
9. Cupcakes – The Barkery
Image credit: @rustytheassholecorgi
The Barkery sells the cutest muffin-shaped meatloafs known as Pupcakes ($4.80) which can be served either chilled or warm. These are made of rolled oats and turmeric, which have anti-inflammatory and antibacterial properties and are good for dogs to maintain healthy fur.
Image credit: @thorpaz
They suggest mashing or heating them to let your furkids have an easier time eating, and to also get the best aroma out.
Address: 326 Joo Chiat Road, Singapore 427583
Opening Hours: 10AM-8PM (Tues – Sun) | Closed on Mondays
Telephone: +65 6247 7321
Website
Dog snacks in Singapore
After all that our doggos have been through with us, they do deserve the best. Time to switch up their humdrum treats with something more exciting to reward them for being our loyal little furbabies.
Here are some ideas on how to involve your pups in your next outing: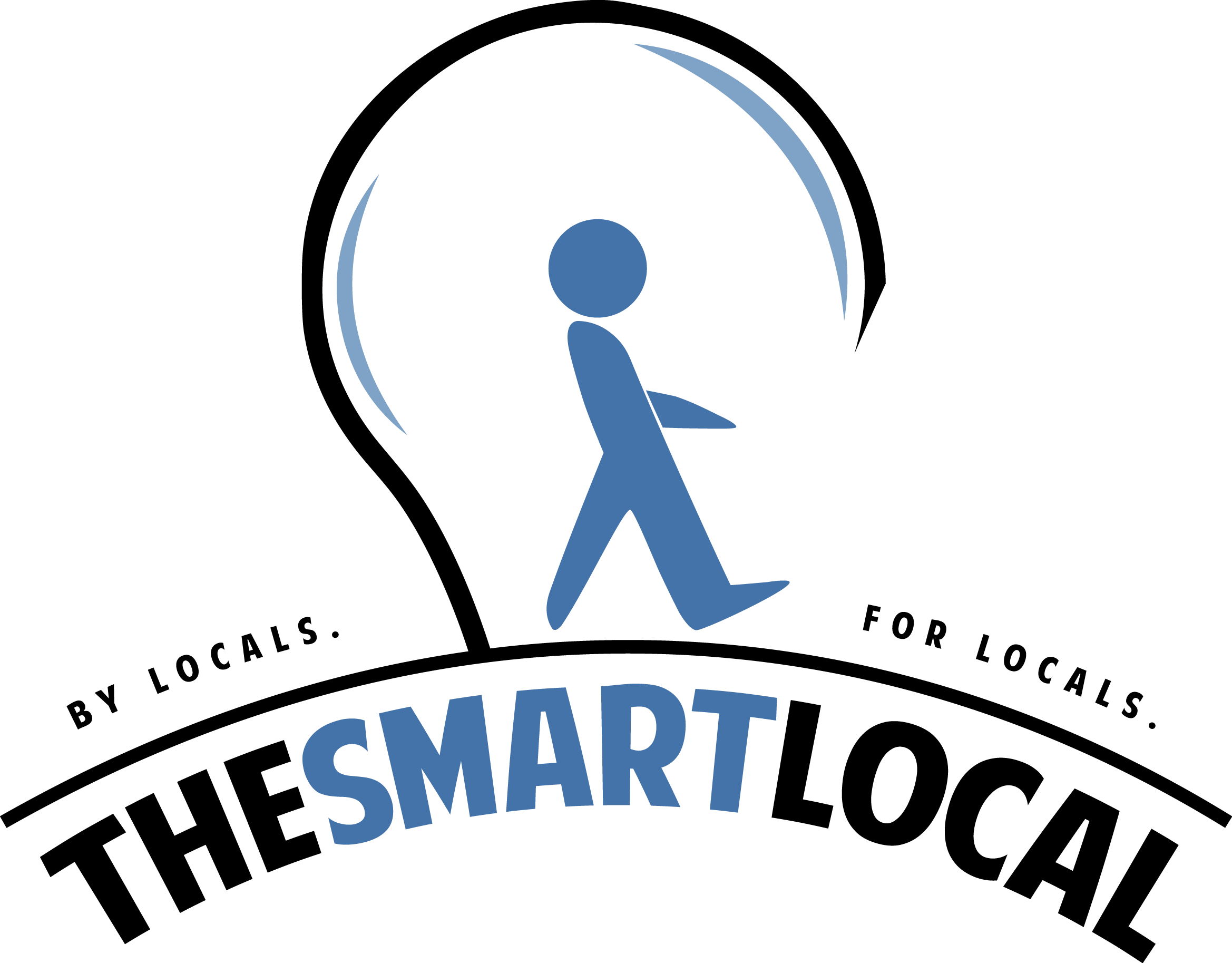 Drop us your email so you won't miss the latest news.