Unique dining experiences in Singapore
With all the planning amidst a busy schedule that goes into a get-together with friends, the effort's truly considered worth it if you've ticked off these three criteria: 1) it's a treat for your taste buds, 2) it's a feast for your eyes and 3) your heart's filled with a wholesome experience.
When most restaurants in the popular malls start to look the same, it can be hard to get excited about dining out. Thankfully, we live in Singapore, and there are always entrepreneurs looking to push boundaries and reinvent the familiar. From having dinner within a dance performance to dining on a moving bus, here are the most interesting dining concepts you'll find in Singapore.
1. Dine on a floating restaurant
You don't have to fly halfway across the world to see what the river cruise down the Mississippi looks like. You can do just that at Marina South Pier, where Stewords Riverboat operates. When you arrive at the pier, you'll be greeted by a sizeable Mississippi-style riverboat with two smoke stacks and the iconic red paddle wheel, bobbing up and down at the pier.
On the inside, it's a typical Southern-style American diner decorated with wooden tables and booth seats. What's a traditional diner without old-school country music playing while you chow down on Chicken Enchiladas ($22) and Fish Tacos ($19). They also hold regular wine tasting events that you can join in after dinner!
Note: This may not be the best place for people prone to motion sickness.
Address: Santa Fe Tex-Mex Grill, 31 Marina Coastal Drive, Berth 1, Marina South Pier, 018988
Contact: 6278 5775
Opening Hours: 12PM-3PM, 6PM-10PM
Website
2. Explore a 1980s local food street at prices starting from just 50¢!
Go back in time, away from the burgeoning number of modern restaurants you can find anywhere in Singapore, and enjoy the plethora of nostalgic 1980s hawker favourites at The 50 Cents Fest @ Chinatown Food Street from 29-30 July 2017, held in conjunction with Singapore Food Festival.
You might find yourself taking a long time to choose from the abacus seeds, cantonese paper wrapped chicken, tang yuan (glutinous rice balls), sng bao (flavoured ice sticks) and more. Think no longer and grab all of these favourites of a bygone era going from just $0.50 to $2.50.
Aptly themed Those Years, there will also be traditional Xin Yao performances, old school freebies, and traditional games to complete the whole 那些年 experience.
Address: Chinatown Food Street, Smith St, 058938
Event duration: 29 July 2017, 12PM-11PM; 30 July 2017, 11AM-11PM
Website
3. Try your luck at a restaurant that changes chefs every weekend
Source: @jbryangonzales
Besides the steampunk-esque interior that makes it seem like you've been sucked into your computer screen and into the world of Bioshock, Monniker will transport you to a new country with a new international menu every weekend.
With menus that completely change every weekend, Monniker gives full rein to home chefs and professional chefs to express themselves. It might be a flurry of Thai spices this week, and easy-on-the-palate Japanese flavours the next.
This is a quirky concept definitely worth supporting.
Address: Monniker, 387 Balestier Road, 329795
Contact: 6250 2433
Opening hours: Saturday and Sunday, 9AM-5PM
Website
4. Activate all your senses in an immersive dinner-in-a-dance
There's a story behind how every dish is created just like how there's going to be a storyline behind your dining experience at Project Plait: Inheritance. Watch a dance inspired by Singaporeans' love of local traditions unfold before your eyes through the unique interaction between dance and food.
Held from only 20-22 July, there'll be five immersive dance sets coupled with five curated Singapore-inspired courses, each of the pair having a different story to tell.
Audience participation is essential in this dining experience, so put away any morsel of stage fright to enjoy the night.
Address: Jiakpalang Eating House, 456 Alexandra Road, #01-06, 119962
Event duration: 20-21 July 2017, 7.30PM; 22 July 2017, 12.30PM
Website
5. Watch the CBD street turn into STREAT on 14-15 July
You can eat your heart out at STREAT 2017, Singapore Food Festival's signature event from 14-15 July. There'll be nine stalls helmed by young hawkerpreneurs, whipping up mod-sin and traditional local dishes.
Some of these stalls include New Ubin Seafood, Peranakan Khek and even collaborative efforts such as Taste Affair X The Masses; Keng Eng Kee X Good Chance Popiah. You'll even get to try out Olympic gold medal standard dishes served up by the Singapore culinary team!
You'll also be sufficiently pampered by Chef Malcolm Lee from Michelin-starred restaurant Candlenut and Willin Low, a mod-sin (Modern-Singapore) cuisine pioneer and founder of Wild Rocket. The two chefs will present a 3-course mod-sin and modern Peranakan Tok Panjang menu, where you get to sample a variety of three appetisers and three mains, that will be shared communal style for $50 nett. To top it off, there'll be individual desserts for everyone.
After you feast, you can also enjoy a nostalgic walk through "One Dish, One Chef, Generation of Stories", a photo exhibition by Canon focusing on the legacy of hawkers and their trade.
Address: STREAT, Clifford Square, 80 Collyer Quay, 049326
Event duration: 14-15 July 2017, 5PM-10.30PM
Website
6. Enjoy a French indie film over bubbly champagne
Source: @z.invisibleme.l
Kick back and relax on a cosy sofa as you enjoy a film over dinner. The Screening Room is a boutique film theatre that is the more atas cousin of Golden Village Gold Class. This place boasts a long list of unusual cocktails such as the Ristretto Manhattan – a coffee-based cocktail, and also savoury small bites like chicken skewers and deep-fried mini crabs.
From the classics, to the newest films, and even the most obscure of foreign films, that's a whole list of movies that will be screened. You just have to keep up to date with the schedule, pick a movie of your choice and make a booking.
Address: The Screening Room, 12 Ann Siang Rd, #03-00, 069692
Contact: 6221 1694
Opening Hours: 6PM-2AM
Website
7. Enjoy vintage arcade games and supersized outdoor games at Open Stoves @ Timbre+
If the smell of wok hei gets you going all the time, you'll love the new addition to this year's Open Stoves @ Timbre+ from 28-30 July. At the inaugural Wok This Way outdoor beer garden, enjoy local dishes tossed up with wok hei and paired with a selection of craft beer.
You've already got your food, your beer, now all that's left is good entertainment. The Timbre+ courtyard will be used as an arcade zone for you to live out childhood memories of old arcade games, and there will be giant versions of games such as Jenga.
And if you've got more energy to expend, go for neon beer pong, a hot favourite from last year's edition.
Bask in the energy-filled atmosphere of Timbre+.
Address: Timbre+ JTC Launchpad @ one-north, 73A Ayer Rajah Crescent, 139957
Event duration: 28-29 July 2017, 12PM-1AM; 30 July 2017, 12PM-12AM
Website
8. Enjoy a meal on the bus without getting fined
Source: @bryanreyessss
This is your chance to eat on a bus without having to incur the hefty cost of a $500 fine. The GOURMETBus is a dining experience that takes you on a city tour while you have a fine meal aboard the luxuriously ornamented bus. There's even a kitchen on board!
Source: @little_pumpkin_ho
Dining on the GOURMETbus costs $67 for lunch and $102.40 for dinner. You can make a booking here.
Address: 3 Temasek Blvd, #01-330 Suntec Shopping Mall, 038987
Contact: 6338 6877
Website
9. Travel out to sea and dine on a modern kelong
Source: @hypequiva
Borne from a long line of traditional kelongs, Smith Marine is a modern kelong found out at the space of sea in between Pulau Ubin and Changi Point ferry terminal.
Enjoy a 360° view of the sea as this halal chinese restaurant serves up the freshest seafood to your dining table. It can be made even fresher if you choose to fish out your own sea bass from their fish pond, which will be cooked on the spot.
Note: Smith Marine only caters to big groups of preferably more than eight.
Read our full review here.
Address: Pulau Ubin Coastal Area FC97E
Contact: 9792 7609
Opening hours: 10AM-7PM
Website
10. Make your hawker centre hopping experience fancier with wine
Source: @merchantsofsingapore
Wine isn't a drink fit for just a fancy dinner. You can still have a glass of Sauvignon Blanc while eating your favourite chicken rice or hokkien mee. To understand how this foreign concept of wine being paired with local dishes works, hop onto the Hawker Wine Safari from 14-30 July.
This event takes you across Singapore's popular hawker centres (a different one every day), and on each day you'll get to enjoy six local dishes paired with boutique, artisanal wine direct from Australia and New Zealand.
Source: @merchantsofsingapore
On some days, winemakers will be joining you on this quest to learn more about which wine will work best with which local dish.
Various hawker centre locations include: Maxwell Food Centre, Old Airport Road, Hong Lim, Newton, and Tiong Bahru Food Centres
Event duration: 14-30 July 2017 (except 17 and 24 July) , 6.30PM-8.30PM
Website
The ultimate food galore at Singapore Food Festival 2017
Don't let going out with friends become a mundane routine and a chore just because you guys always head to the same restaurants for dinner. From eating at a restaurant out at sea, to a restaurant with an ever-changing menu, these fresh meal experiences will add a smorgasbord of flavour and colour to your life.
For the month of July, you don't have to go out in search of obscure restaurants with exciting dining concepts because you can find the whole package of food, fun and activities with the return of the Singapore Food Festival, from 14-30 July 2017.
Besides enjoying all the local food you can get, there'll be workshops such as a kueh and beverage pairing workshops on 15, 22 and 23 July.
Aspiring foodies and chefs can also look forward to the food styling and photography workshop on 23 July, which will introduce you to plating, styling and photography.
So mark these dates on your calendar and get ready to go on outings on almost every weekend with your friends because eating out will become a must-do with the fun-and-food-filled events at Singapore Food Festival 2017.
---
This post was brought to you by Singapore Tourism Board.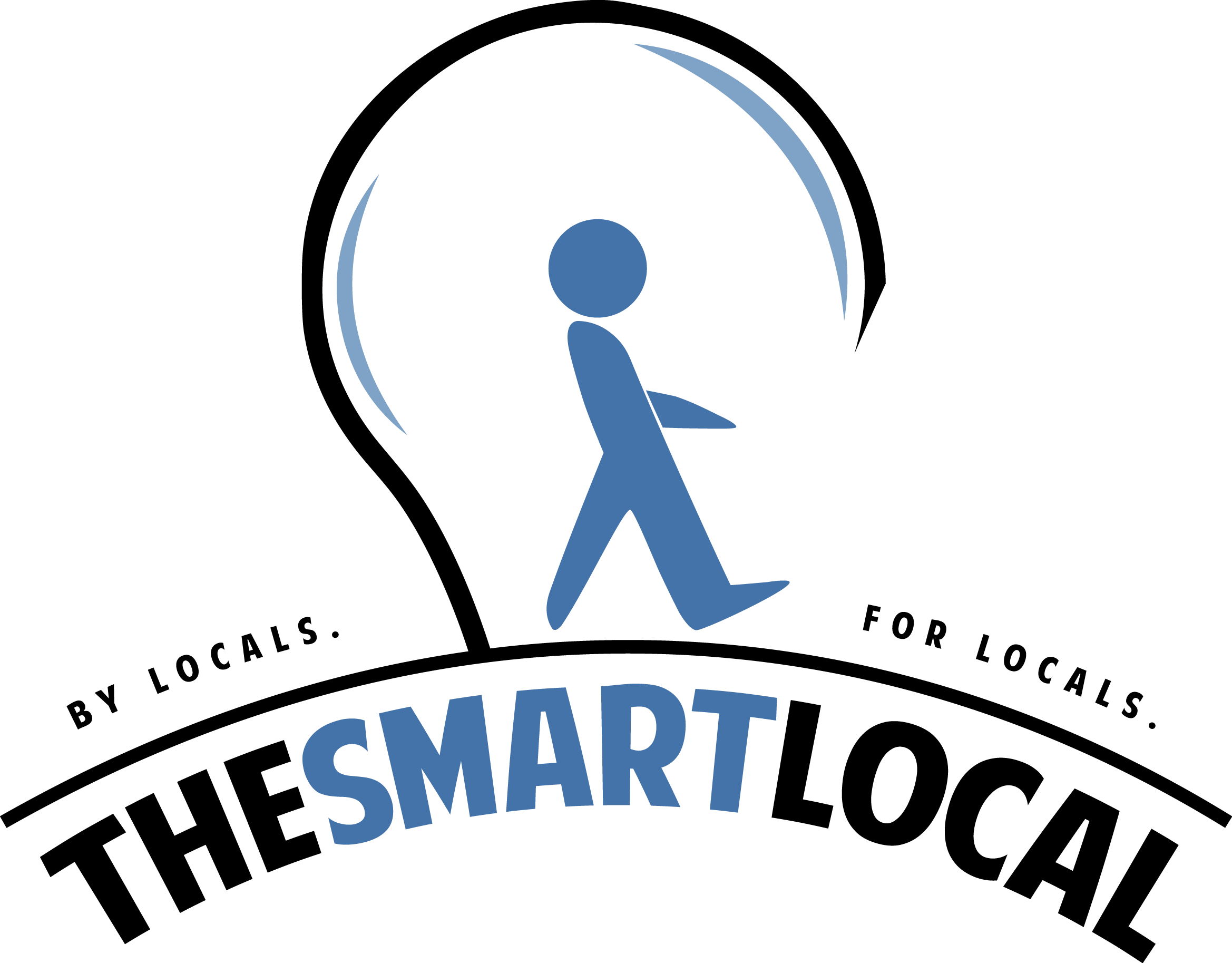 Drop us your email so you won't miss the latest news.