Being pregnant during the COVID-19 pandemic
---
I was comfortably easing my way into the second trimester of my second pregnancy when the first confirmed case of COVID-19 was announced in Singapore. I vividly remember casting all concern to the wind, confident that the issue would be quickly nipped in the bud.
Little did I know that a few months later, life would throw me a curve ball where my pregnancy plans would be pulled apart and venturing out for prenatal visits could put me and my unborn baby in harm's way. The Circuit Breaker limitations would even go as far as to test the limits of my physical strength in my final trimester, but here's how I learnt to look on the bright side of it all.

Read more parenting topics here:

---
WFH in my third trimester whilst caring for a toddler
---
Before the entire country took a nosedive into surgical masks, hand sanitisers and maggi mee, a day in the life of a pregnant me included a peaceful, air-conditioned 9 hours of corporate life before returning home to my rambunctious 2-year-old, Ellie. 
A balanced routine that let my body physically "rest" during office hours, gearing it up for all the #momduties I had to complete once I got home.

Carrying my 2-year-old around to put her down for naps and to bring her with me on weekly grocery runs during my second and third trimester
Image credit: @elliesheananigans
With little to no warning, we entered the Circuit Breaker a.k.a. Phase 1 of pandemic management. A strange time where telecommuting quickly became the new norm and all non-essential trips out of your home were frowned upon. I quickly recognised this as the period that would test the very limits of my mental, physical and emotional strength in the last – and most exhausting – trimester of pregnancy.
The once clear lines between work and motherhood were blurred beyond comprehension, and the ban on social visits from family members also meant that I could no longer rely on the extra helping hands over at my parents' house. My work as a mother would start the moment my daughter opened her eyes and end only when she closed them at 9-10PM.
I'd be up cooking breakfast, bathing her and entertaining her long before work commenced at 9AM. Then, there were lunches to prepare, nap times to conquer and work con calls to plan my day around so I wouldn't run the risk of her interrupting an important meeting.


Exercise comprised short walks around the neighbourhood and finding other ways to let her exhaust her pent-up energy
Image adapted from: @elliesheananigans
I was constantly stretched thin juggling a mountain of work, all the while, at the beck and call of a tiny human who did not understand why she could not let loose at the neighbourhood playground or go to the beach anymore.
Mom guilt came knocking on my door as I grappled with fact that kid-friendly Netflix shows were a saving grace that prevented my productivity from taking a dangerous hit.
---
The demands of pregnancy and constant exhaustion
---
In the flurry of each day's events, prenatal vitamins were long forgotten and I often forgot to take care of myself. Breakfasts were a rare treat and my first meal of the day would sometimes be at 1-2PM.
My third trimester insomnia and intensifying ligament pains only made the days last longer as the weeks progressed. Exhaustion would often flood over me in the middle of the afternoon and even though my body screamed out for a nap or some downtime, it wasn't a luxury I could afford with a toddler in tow.
The pregnancy this time round also left me reeling from bouts of nausea – or night sickness – that would completely steal my appetite and make me the pickiest of eaters out there. I'd take a couple of bites of a meal then be hit by the urge to throw everything up. This pattern worried me and I constantly wondered if baby #2 was getting enough nutrients.
---
Putting prenatal visits on the
back-burner

and new labour rules
---
With the COVID-19 fear bubbling all around me, there was little motivation for me to go for prenatal visits at the time as the hospital I visited saw its first pregnant COVID-19 patient in mid-March. 
Having had a relatively risk-free pregnancy, I decided that there was no harm in me staying home and listening to my body and intuition as a mother. The fortnightly check-ups I was scheduled for through the months of March and April came and went, and before I knew it I was 31 weeks along.
I knew that hospitals had strict safety regulations and sanitisation processes in place, but I couldn't make peace with the thought of spending 3-5 hours in an air-conditioned waiting room in the midst of a pandemic. It wasn't until the daily community cases dwindled to single digits that my husband and I decided that it was "safe" to head in for our checks once more.

Image credit: @elliesheananigans

Ultrasounds left us with a bittersweet feeling of halved happiness because only I was allowed to be in the room for the sonogram but my husband had to wait outside. There was no hand to hold during the excitement of finally being able to make out my baby's delicate facial features or excitement to share over a witnessed kick or hiccough.
As if giving birth wasn't hard enough, the pandemic had created new rules regarding delivery and I was told to brace myself for masked labour – only being allowed to remove it in the final throes of active labour. And for someone still haunted by the memories of her first 17-hour labour ordeal, this was not a piece of welcome news.
To add fuel to the flame, if for whatever reason, an emergency C-section was necessary, my husband wouldn't be allowed into the delivery room. Post pregnancy, I would be allowed only 1 visitor at a time, and I wouldn't be able to see Ellie until I returned home from the hospital – however many days later.
---
Post-delivery confinement plans disrupted
---
While I wasn't directly affected by the conundrum of displaced confinement nannies, I felt for the first-time moms who had their confinement plans thrown into absolute disarray because of the virus.

Image adapted from: 2020 SG Mummies
There was scrambling left, right and centre on motherhood forums and FB groups with desperate mothers-to-be worried about not being able to care for themselves and their newborns – especially if they didn't live with family. 
To make matters worse, that wasn't the only essential service robbed from expectant mothers during that period – postnatal massages were also slipping under the radar as non-essential services.

I, for one, heavily relied on these sessions to help reduce water retention, regulate hormones, accelerate postnatal "healing" and improve breastfeeding when I had my first child. The possibility of forgoing it this time due to COVID-19 was another obstacle in my path.

Thankfully, the end of the Circuit Breaker and the reopening of the economy gave me the golden opportunity to secure a last-minute postnatal massage package a week from my due date.
---
The bright side – family bonding, saving money and a newfound confidence
---
We're still in the process of ridding ourselves of this pandemic, and at the point of writing, I'm still pregnant with a few short days from my EDD. And while life would have been a lot smoother sailing without the virus and its hurdles, I've learnt to be thankful for the silver lining on this COVID-cloud.

Image credit: @elliesheananigans
Staying at home during the Circuit Breaker, though physically and mentally challenging, let me spend invaluable one-on-one time with my firstborn before the birth of my second. Bonding and memories I wouldn't have been able to have without the existence of the virus.
The halt of social gatherings and weekly outings also meant that there was no need to purchase unnecessary fancy maternity outfits as I spent the bulk of my days lounging in baggy clothes, free from the judgement of others.


Image credit: @elliesheananigans
The shuttering of retail shops and the uncertainty of mine and my husband's immediate financial futures put a reality check on my nesting instincts. I found myself limiting my purchases to practicality and digging Ellie's old clothes out of the cupboard for baby #2 to wear. 
There were a lot of things I'd placed on my nursery shopping list before the crisis that just weren't necessities anymore. The compulsive shopper in me had been subdued; I was learning to embrace minimalism in ways I never could before.
And perhaps the most important realisation of all, is that this pandemic has shaped me to be a strong, capable woman, able to handle the realities of motherhood, managing a household and a full-time job. It's also given me newfound confidence to face any difficulties that might come my way in the months and years to come.
Check out our other parenting articles here:

---
Cover image adapted from: @elliesheananigans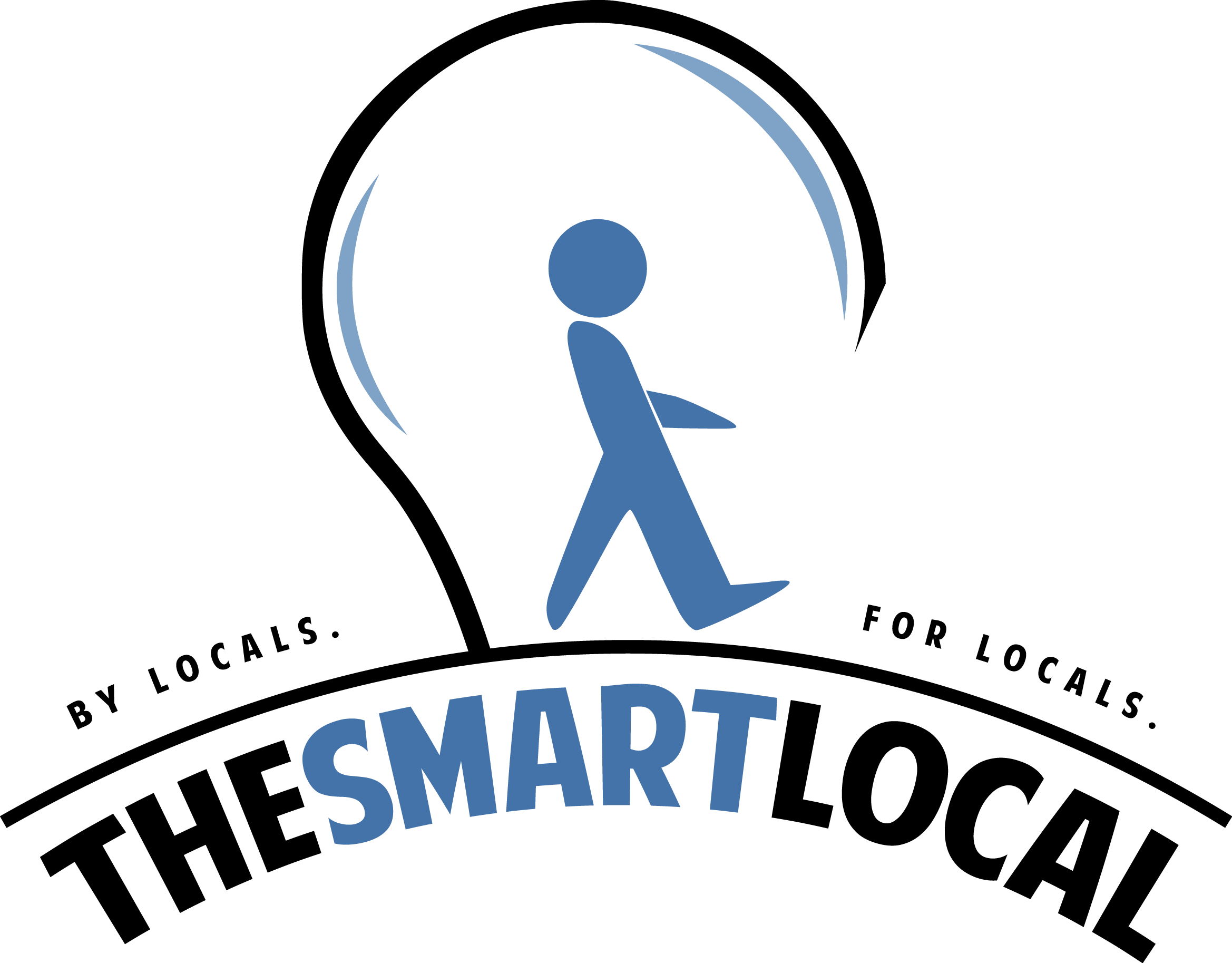 Drop us your email so you won't miss the latest news.