How to survive Bangkok with a baby
Anyone who considers himself or herself my friend will know about my torrid love affair with Bangkok. The 10 arrival stamps collected across 2017 and 2018 are solid proof that my love for the Land Of Smiles runs as deep as an ocean trench.
After giving birth, I was eager to hop on the next cheap flight back to indulge in copious amounts of boat noodles and retail therapy. My only worry was how I'd manage all of that with a baby in tow. Now, I have 2 words for those of you wondering why I didn't just leave my baby in someone else's care for the duration of the trip: separation anxiety. 
And I mean me, not the baby. That, and my long-standing trust issues. Naturally, I had to bring my mini-me along. So I did. After two solo-trips to BKK with a baby, I'm back with a whole lot of life experience and advice for all parents looking to do the same.
Life-saving mom tip #1: Ditch the stroller for a lightweight soft-structured carrier
Meet my baby, Ellie.
Let me start by saying that Bangkok's urban terrain is NOT stroller-friendly unless you intend to cab everywhere and hibernate in the malls all day long. Even then, carrying your baby while stowing the stroller into the boot of a taxi isn't easy if you're sans help… and we've not yet added your shopping loot into the equation.
The Baby K'Tan Active in action
Enter Soft Structured Carriers (SSCs): the lightweight, hands-free alternative to the bulky stroller. This practical piece of baby gear is a must-have if you want to be virtually unstoppable – multiple flights of stairs, narrow passageways, and BKK's perpetual traffic have nothing on you now.
Be sure to let your baby break free of that cocoon now and then for a good stretch. You might want to carry a change of clothes in case either of you gets too sweaty. I used the Baby K'Tan Active during my first trip here when Ellie was 4-months-old – its moisture-wicking and UV-blocking features made me feel better about bundling her along.
If you don't have the back and core muscles to carry your baby around for long periods, then I highly suggest bringing an umbrella stroller under 4KG. You can also rent fully-sanitised baby strollers and car seats for the duration of your holiday here.
Life-saving mom tip #2: Bring a travel booster seat
How we made it through most meal times
High chairs are a rarity in Bangkok, so you'll need a portable booster seat to get you through mealtimes. I learnt this the hard way when I had to hold my wriggling baby in one arm and shovel food into my mouth at lightning speed with the other.
After some prying, a local friend was kind enough to let me in on some cultural insight: Thai babies are home-bound for most of their infant life to prevent them from catching illnesses.
If that piece of info has triggered the little hypochondriac within you, you can take comfort in knowing that Ellie has been through the most congested parts of the city with not so much as a cough.
Life-saving mom tip #3: Bring an electric lunch box to cook your own baby meals
Image credit: @yackikuka
Purees are readily available in supermarkets and petrol stations all over. But if you're a gungho Millennial mom heading boldly down the Baby-Led Weaning path, you might want to consider bringing along an electric lunch box (ELB) to whip up some nutritious cooked meals for bub.
Almost every mega mall has a gourmet food hall that will put our local supermarkets to shame. You'll be able to get your hands on fresh vegetables, proteins, grains – basically everything you need to whip up an easy steamed ELB meal. You can even refer to this list of ELB recipes to get inspired!
For a fuss-free baby breakfast, opt for in-room dining – most hotels offer a small but reasonable selection of baby/child-friendly meals. Alternatively, you'll also be able to find a lot of edibles from cut fruits and bread to salt-free scrambled eggs at the breakfast buffet.
Life-saving mom tip #4: Splurge on a 5-star hotel with free baby amenities
Image credit: @shangrilabkk
Pre-baby you might've booked hostels or cheap hotels, but post-baby you will need a place of refuge to retreat to if baby gets overstimulated or if your loot gets too heavy. Besides, nothing beats soaking your tired limbs in a warm bath after a long day of exploration.
Image credit: @shangrilabkk
On days where the going gets tough, you can lounge around the hotel and take baby for a swim. Hotels like Shangri-La Bangkok save you the hassle of lugging along all your baby stuff by providing you with baby amenities and a cot free of charge. They even provide babysitting and childcare services if you're dying for that spa sesh.
Our humble hotel bed
I, unfortunately, didn't prioritise accommodation and settled for a much cheaper option. Thankfully, Ellie is pretty easy-going and too young to tell a 2-star hotel from a 5-star one.
Life-saving mom tip #5: Punctuate your itinerary with a "fun stop" at Bangkok's best-kept secret
At 8-months-old, Ellie was an inquisitive infant crawling her way into toddlerhood. I wanted to make the trip a positive one for her as well. I mean, if she patiently endured being strapped to my chest for hours while I helped myself to some retail therapy, it was only fair that I reward her good behaviour with some baby action.
Image credit: YouTube – IMAGINIA Playland
Interactive art installations, padded foam mountains, a suspended rope play area, and an LED galaxy slide – feast your eyes on Imaginia Playland, an indoor playground you will thank the high heavens for. TLDR; this place is the bee's knees. No lie. 
Warning: multiple gifs below because still images do not do this place justice.
Image credit: YouTube – IMAGINIA Playland
On top of all that, there are dedicated areas for kids to express their creativity through guided DIY activities like mug painting and doll making. They've also got kid-friendly movie screenings, digital storytelling booths, a library, and a DJ studio to keep your little one entertained for hours.
Making our way down their galaxy-esque slide
Image credit: @elliesheananigans
Ellie loved it so much we came back for the magic three days in a row. Admission fees are priced according to height, so toddlers under 70cm get 3 whole hours of play for only 100Baht (~S$4). Accompanying adults pay 200 Baht (~S$8), but still – for 3 fun-filled hours that's a total steal!
Imaginia Playland
Address: Emporium Shopping Complex, 24 Sukhumvit Road, Klongton, Klongtoey, Bangkok Thailand 10110
Opening hours: 10AM-8PM, Daily
Admission: 100 Baht (~S$4) for toddlers under 70cm | 250 Baht (~S$10) for those between 71-100cm | 480 Baht (~S$19) for children over 101 cm but under 12 years of age | 200 Baht (~S$8) for accompanying adults
Closest BTS: Phrom Pong Station
*BONUS* Free indoor playground in Central World
Call me basic, but I unabashedly hit up the holy trinity of mega malls in the Siam area every time I'm in BKK: Siam Paragon, Siam Discovery and Central World. And when at Central World, I make it a point to stop at the Kids Zone on the 6th floor.
Image credit: induced.info
You'll find a mini arcade, a huge playscape with scalable rock walls, slides and overhead tunnels for your kids to go wild.
Do also check out these indoor baby-friendly activities:
Life-saving mom tip #6: Avoid going to Chatuchak from 12-3PM when the sun is at its worst
Image credit: @chanboonkhai
Before Ellie came along, I used to hit Chatuchak the minute stores opened and spend 6 straight hours trawling for finds without even flinching. Now, the thought of subjecting my innocent baby to the stressful conditions of an outdoor market with no changing rooms gave me tiny bouts of anxiety.
That said, I wasn't going to let the opportunity to snag cheap treasures pass me by. I knew it was going to be hot, and my game plan was to make the journey as comfortable for Ellie as possible. Happy baby = more shopping time for me.
Here I am with a fully loaded hiking carrier and front "mommy" pouch for cash and passports.
Because I'm that extra, I brought along a hiking carrier rigged with two portable fans, water, snacks and a bunch of toys so Ellie would be more comfortable.
A random break for her to stretch her limbs, nurse, and change into a fresh t-shirt.
Respite came in the form of a 45-minute foot massage when Ellie went down for her first nap of the day but even then, both baby and mom had to tap out after 3 hours of walking. We then made our way over to the nearby Central Plaza Lardprao for lunch and a diaper change.
This clip-on fan made napping in the heat possible
We even ventured into Chatuchak's animal section for an "educational" experience
And while the hiking carrier worked great in theory, it quickly got too heavy for comfort and I ended up having to cab back to the hotel after lunch to swap it for my normal SSC. I took this opportunity to put her down for her next nap in a proper bed and offload some shopping before taking to the Chatuchak streets again.
3rd nap of the day = ice cream time!
Travelling with your baby to Bangkok
Parents around the world can attest to this: once you pop a child out, the life that you've always known ends – at least for the next year. Social outings come to a standstill, self-grooming sessions take a back seat, and fast-and-furious weekend getaways are all but a distant, fond memory.
Adapting to life with a tiny little human is hard. Taking said little human to a foreign land without the easy comforts of home is even more challenging… but it is definitely doable. So if you're considering hitting up the land of smiles for a short getaway with your infant/toddler – take the plunge and book those tickets!
---
Check out @thesmartlocalth on Instagram for more ideas on things to do in Thailand!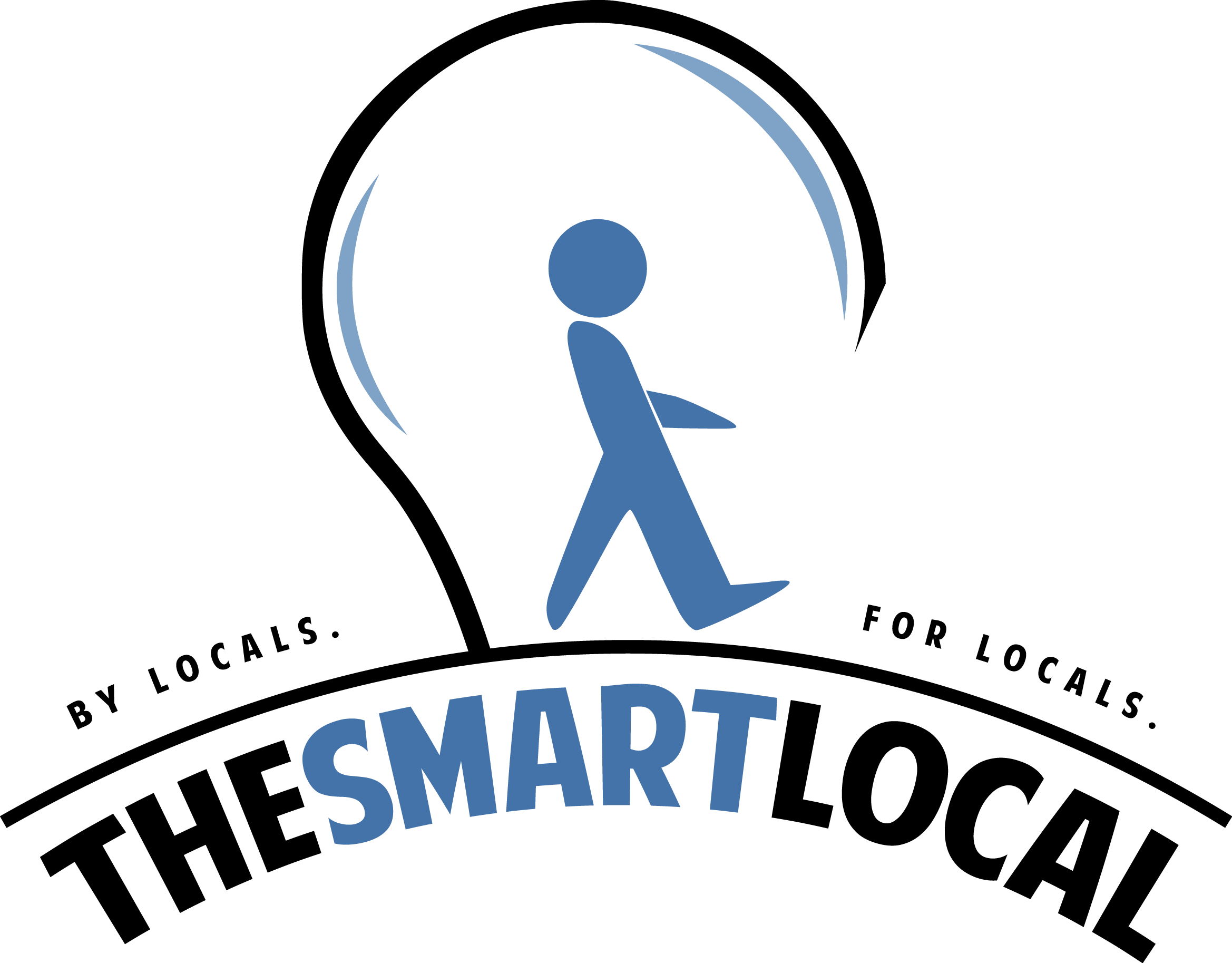 Drop us your email so you won't miss the latest news.