Music festivals in Singapore 2019
Image credit: AIA Glow Festival
Hours spent dancing the night away, the electrifying feeling of everyone moving to the beat and leaving all your worries behind… there's no denying the love many of us have for music festivals. Here, we bring you the list of all the music festivals to go to in 2019 for the party experience of a lifetime.
1. Songkran Music Festival at Wild Wild Wet: 13 April 2019
Thai water party in Singapore
Wild Wild Wet takes Thai celebrations to Singapore this year with its own Songkran Music Festival, the only water music festival in Singapore. This festival marking the beginning of the traditional Thai New Year is always celebrated with large-scale music parties in Thailand.
Tsunami Pool
Image credit: Wild Wild Wet 
Dance to your favourite DJs, such as TINC, Lincey and Quintino, in the Tsunami pool for a whole new spin on the raving experience, complete with additional water jets installed. There will be craft beer, food trucks, and VR games to look forward to.
Image credit: @ericaricaa
Address: Wild Wild Wet, 1 Pasir Ris Close, Singapore 519599
Date and time: Sat, 13 April 2019: 5PM-11PM
Price: from $20 (full list of prices here)
2. Sundown Festival: 19-21 April 2019 
3 days of fun with music, film screenings, and a bazaar
Thai rock band Potato during a previous edition of the festival
Image credit: @ongyayaxz 
If you thought music festivals were just about the music, Sundown Festival will prove you wrong. Featuring over 50 music artistes over the course of 3 days, this even also has film screenings, street food and a bazaar. Artists performing include THELIONCITYBOY, DJ Soda, Sam Rui and Charlie Lim.
Image credit: Sundown Festival 
For convenience, you can choose to camp overnight at the festival. Glamping packages which come with a spacious bell tent and fan cost $1100, allowing up to 4 besties to rest comfortably. For those who prefer to use their own tents, camping packages for 2 cost $300.
Address: Siloso Beach, Sentosa
Date and time:
19 April, Fri: 3PM-3AM
20 April, Sat: 12PM-3AM
21 April, Sun: 12PM-10PM
Price: from $70 (full prices here)
3. AIA Glow Festival: 25 May 2019
The festival promoting self-care
Frankly speaking, most people go home from music festivals drained – we'd all be lying if we didn't talk about the next few days of recuperation and ringing ears. At the Glow Festival, however, know that you'll be leaving recharged with energy.
Image credit: AIA Glow Festival 
At Glow Festival, however, you're promised to go home recharged with energy. Yoga classes are conducted by Marysia Do, the Queen of Handstands herself, and Laura Kasperzak with 1.2 million followers on Instagram. Or sweat it out at the 5K charity fun run where AIA will donate $10 to the Children's Wishing Well fund for every person participating.
Image credit: AIA Glow Festival 
You won't be stuffing your face with junk food at this festival, either. Restaurants and cafes all around Singapore will come together to bring their healthy twists to festival food to ensure that everything is both yummy and nutritious.
Image credit: AIA Glow Festival 
Not forgetting the music – look out for The Sam Willows, UK band Rudimental, DJ Lost Frequencies and R&B artist Nina Nesbitt.
Address: Sentosa Island
Date and time: Sat, 25 May 2019: 7AM-11PM
Price: Check out their list of prices here
4. HallyuPopFest: 25-26 May 2019 
A must-go for K-pop fans 
Calling all K-pop fans! HallyuPopFest is where you get to watch all your biases perform IRL and also meet them face-to-face. Last year in its debut, the 3-day event had 21 performing acts including Apink, Taeyeon and EXID.
Taeyeon
Image credit: HallyuPopFest
There will also be a HallyuTown, where you can shop at booths selling the hottest Korean food, beauty, and fashion products.
Apink
Image credit: @hallyupopfest 
Address: TBA
Date: 25-26 May 2019
Price: TBA
5. Ultra Singapore: 8-9 June 2019 
Huge EDM party
Image credit: Ultra Singapore  
Ultra Singapore is the place to dance both the day and night away.  In the past few years, the 2-day music festival has seen performances from the likes of Afrojack, DJ Snake, Don Diablo and Hardwell, as well as local band The Sam Willows. While queues were once notoriously long with suffocating crowds, the issue has been eased up with the introduction of cashless payment via wrist tags.
Image credit: @ultra.sg
Address: Singapore Ultra Park
Date and time: Sat, June 8 2019: 2PM-11PM | Sun, June 9: 2PM-11PM
Price: from $238 (full prices here)
6. Baybeats: 23-25 August 2019
Alternative music festival supporting budding bands
Baybeats is the biggest alternative music festival in Singapore which covers alternative, folk, pop, punk, electro and just about everything in between.
Rock band Caracal performing at Baybeats 2018
Image credit: @peegion_photography
It's a great place to support local bands that are just starting out, as they have a "Baybeats Budding Bands" programme which takes in newbies under a mentorship programme to learn from and perform alongside other artistes. You might just find yourself some new music to get into!
Address: Esplanade, Theatres on Bay, 1 Esplanade Drive, Singapore 038981
Date: 23-25 August 2019
Price: TBA
7. Singapore International Jazz Festival 
A chill night of jazz, soul, and blues
For those who aren't big fans of wild rave festivals, the chill Singapore International Jazz Festival is where you can come together with other like-minded souls for a relaxing night. The festival features jazz and all its affiliated genres like soul, blues, R&B and electro swing.
Image credit: @lifestinymiracles  
Artistes that have once graced the festival include American hip-hop artist Lauryn Hill, Grammy "Best R&B album" winner Lalah Hathaway and UK's top jazz artist Jamie Cullum.
Image credit: @davidshak 
The Marina Bay Sands Expo and Convention Centre will be entirely transformed into an intimate concert area for the festival, with an erected stage out in the open. The festival, which comprises of two parts, The Main Stage and The Late Show.
Address: Marina Bay Sands, Event Plaza (The Main Stage) and Sands Expo and Convention Centre (The Late Show), 10 Bayfront Ave, Singapore 018956
Date and time: TBA
Price: TBA
8. Music Matters Asia 
Free performances by emerging artistes
Music Matters Asia provides emerging artistes all across the world the chance to perform to new fans right here in Singapore. Artists who've taken the stage in previous showcases include Boyce Avenue and our very own Gentle Bones.
Image credit: @musicmatterstome
Last year's showcase included a Girls' Night Out performance by female artistes at Timbre and a hip hop night at Zouk.
Image credit: Music Matters 
Entry to a majority of the performances is completely free, though respective venue rules will apply. Keep your eyes peeled for the lineup release! You can pick and choose which shows you want to watch and head down with your friends to camp for a good space.
Address: TBA
Date and time: TBA
Price: TBA
9. It's The Ship 
3D2N party cruise to Phuket and back
Take your partying to the seas with It's The Ship, a 3D2N luxury cruise to Phuket full of craziness.
Image credit: It's The Ship 
You can even sign up for side activities like yoga sessions and beer pong with some of your favourite DJs. This festival is popular among influencers, so you might just bump into some of them onboard!
Image credit: It's The Ship
A basic cabin comes with access to facilities such as the basketball court, water slides, and mini golf course. Look forward to free breakfasts, lunches, dinners and suppers at the Dream Dining Room.
High elements obstacle course
Image credit: It's The Ship 
Since cellular data and wifi may be wonky out at sea, take this opportunity to toss your phone aside and live in the moment.
Address: 61 Marina Coastal Drive, Singapore 018947
Date: Wed, 13 November 2019: 4PM – Fri, 15 Nov 2019: 2PM (estimated time back in Singapore)
Price: from $396 (full prices here)
10. ZoukOut 2019 
Asia's largest dusk-to-dawn beach party
Image credit: @zoukoutofficial
End off your year with a bang at Zoukout, the annual beach party at Sentosa. With a packed programme running for over 16 hours, this event is not for the faint-hearted. With the turn-out of about 20,000 people all ready to party until the sun literally comes up, the long experience will nonetheless be a memorable one.
Image credit: @zoukoutofficial
The experience is hot and sweaty but the adrenaline-filled experience is addictive – probably why it's been returning without fail for the past 13 years.
Address: Siloso Beach Walk
Date and time: TBA
Price: TBA
Concerts in Singapore 2019
From jazz to EDM, there's a festival for any type of music-lover to attend. Jamming to beats in your bedroom can be pretty great, but experiencing the echo of thousands of people feeling the same song as you is something not to be missed.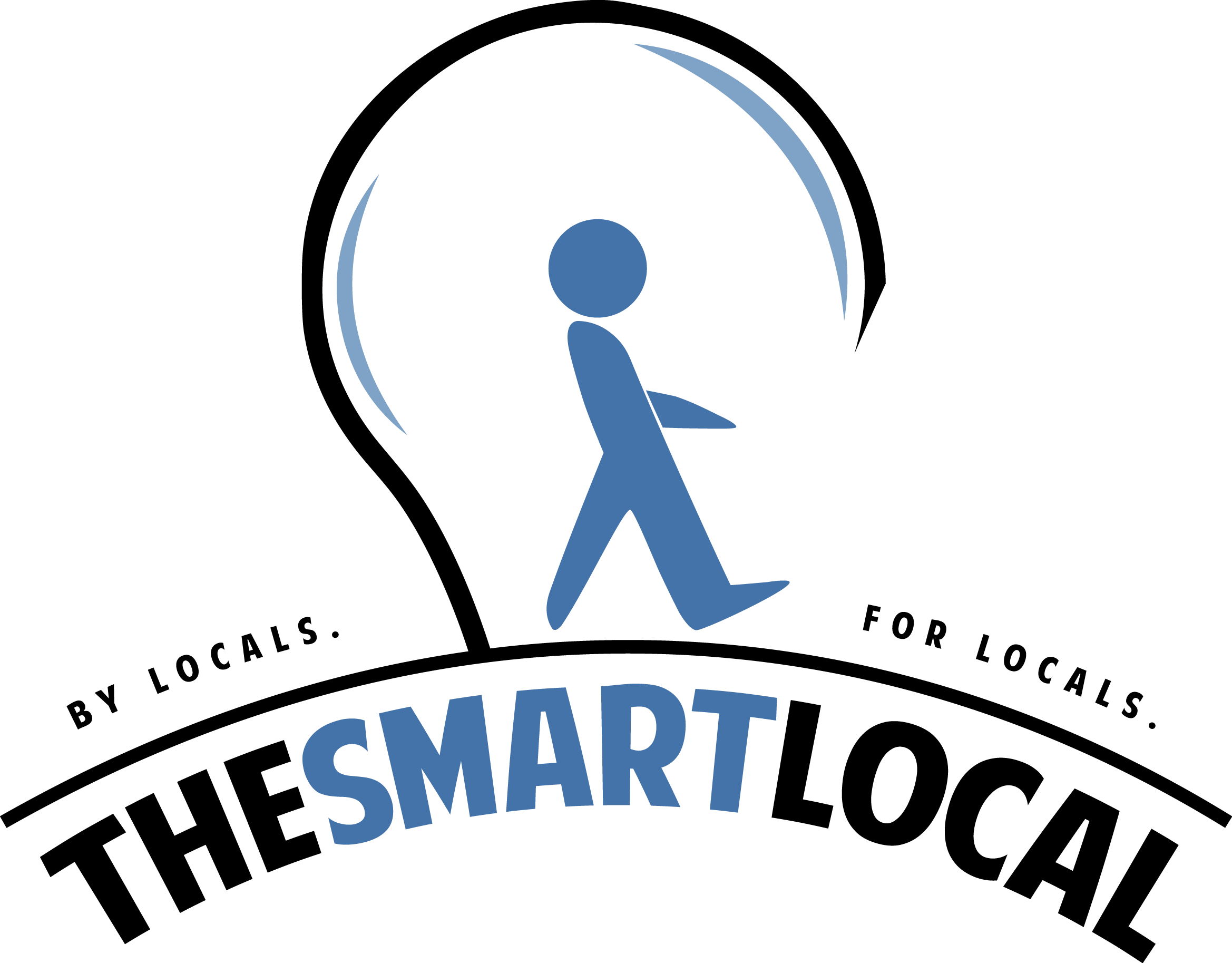 Drop us your email so you won't miss the latest news.