Instagrammable cafes in Phuket
Image adapted from: @carmenhoyw and @harucat112
When it comes to Phuket, we're all geared up with swimwear and sunscreen – all ready for the sprawling white beaches and clear blue waters. But there's more to Phuket than just #beachlife, it's also an island that's filled with undiscovered cafes. From a book-themed cafe to a farm-to-table joint, here are 8 cafes in Phuket to get your brunch fix from.
Here are a few other useful guides for your holiday in Phuket:
1. Tung Ka Cafe – panoramic sunset view
A cafe-bar, Tung Ka Cafe is tucked away right at the top of Phuket's Rang Hill. Don't think you can simply stroll up here – it's a windy road with poorly maintained walking paths that tend to disappear into gravel right around the bends. But it's worth heading up for the panoramic view.
The entire Phuket stretches ahead – mountain peaks, blue seas, and the ebbing sunset all in one frame.
The best time to come? In the evening, around 4 to 5PM just as the sky flickers a dim orange and the cool night breeze takes over. Make sure you've got a cocktail in hand: they come refreshing and vibrantly coloured with names like Tunk-ka Sunset and Phuket Blue. Both are priced at THB180 (~S$7.70).
Address: At the top of Rang Hill, Phuket Town
Opening hours: Mon to Sun: 10:30AM-10:30PM
Telephone: +66 76 211 500
2. Hidden Pot Bakery & Cafe – Muji-inspired cafe
Image credit: Phuket.net
With minimal Muji-style decor and occasional leafy pot plant, it's almost as if we've entered the filming set of Terrace House. Hidden Pot Bakery & Cafe is exactly how its name sounds – it's lesser-known even among locals since it's relatively hard to find.
Image credit: @thehiddenpot
While the Creamy Omelet with Bacon on Rice (THB69, ~S$2.90) is a solid choice, it's their Turtle Waffle (THB89, ~S$3.80) that's most worth the calories – it comes with a crisp outer layer fully coated with sprinkled sugar.
Their drinks are just as unusual too. Take the Hidden Hot Chocolate (THB60, ~S$2.60) – it comes as a steaming hot mug of milk, and you'll have to stir it with your own chocolate-covered stick.
Address: 30/5 Soi Ruam Chai, Old Town Phuket 8300, Thailand
Opening hours: Mon to Tue, Thu to Sun: 11AM-7PM (Closed on Wednesdays)
Telephone: +66 98 505 6616
3. The Feelsion Cafe – freshly-baked cakes and carbonara waffles
Image credit: @pommkio
There's a sprawling display of cakes at The Feelsion Cafe. Take your pick: they've got Coconut Cream Pie, Oreo Cake, Apple Crumble…the list goes on. It's also worth trying their freshly-made waffles, especially the Carbonara Waffle since its creamy bacon sauce adds a savoury twist.
Image credit: @thefeelsioncafe
But understandably so, some like their waffles conventional and will thoroughly enjoy the Apple Crumble Waffle or Mixed Berry Waffle. All waffles are priced at THB169 (~S$7.20).
Image credit: @aungaing.dnp
Those looking for a hearty meal will be pleased to know that they've got a full-fledged menu with Thai dishes like Seafood Tom Yum with Rice (THB119, ~$5.10) and Pad Thai with Prawns (THB149, ~S$6.40).
Address: 445/1 Phuket Road, Old Phuket Town 83000, Thailand
Opening hours: Mon to Sun: 10:30AM-8PM
Telephone: +66 83 181 9845
4. ELLA Bar & Bistro – minimalist cafe at Patong Beach
Once you step into ELLA Bar & Bistro, you'll be struck by how warehouse-like everything is, from the high ceilings to bare walls. While it's one of the trendier aesthetics for cafes, it certainly stands out from the crowd – in other words, it's not your average touristy Patong Beach bar.
Its all-day breakfast menu is heavily filled with egg dishes like Eggs Norwegian (THB280, ~S$12), which comes with poached eggs and smoked salmon, all on top of a housemade bagel. The true test of a good brunch joint? How perfectly their eggs are poached. We gingerly sliced across the poached egg, and true enough, it split open to reveal an oozing yolk.
They're also known for their burgers, which come spilling over with ingredients. Their Classic Burger (THB280, ~S$12) is served with a beef patty alongside fresh tomatoes, red onions, and lettuce.
It's also worth trying their desserts, since they offer up sweet treats like Mango Sticky Rice and Apple Cinnamon Pancake (THB 180, ~S$7.70).
Address: 100/19-20 Soi Permpongpattana, Patong, Phuket 83150, Thailand
Opening hours: Mon to Sun: 7AM-11PM
Telephone: +66 89 199 1663
5. Bookhemian – read as you drink coffee
The ideal life: sipping a freshly-brewed cup of Joe while reading a novel. At Bookhemian, you can do exactly that – they've got shelves of books, everything from paperbacks to coffee table books. But instead of sipping on an ordinary coffee, this joint offers special drinks like Bohemian Iced Coffee (THB85, ~S$3.60) which comes with a thick layer of gooey marshmallow cream.
We ordered a Waffle with Honey (THB65, ~S$2.80). It sounds plain and simple, but we couldn't fault it since it came with crisp edges and a perfectly fluffy texture. They also have other classic brunch dishes like Eggs Benedict (THB120, ~S$5.10) and a range of pasta dishes starting from THB120 (~$S5.10).
Feel free to flip through the books on display – granted, they're mostly in Thai but you'll stumble across an English book every now and then.
Address: 61 Thalang Road, Old Phuket Town 83000, Thailand
Opening hours: Mon to Fri: 9AM-7PM, Sat to Sun: 9AM-8:30PM
Telephone: +66 98 090 0657
6. We Cafe Phuket @ Chalong – fresh hydroponic salads
Image credit: We Cafe Phuket
If your stomach's feeling queasy from an overload of tom yum and seafood, head over to We Cafe Phuket @ Chalong to seek refuge. This cafe has a full-blown hydroponic farm in their backyard, and they're well-known among the locals for their fresh veggies and salads.
Image credit: @lilyaprivet
You've got a choice of 7 lettuce bases: red batavia, cos, butterhead, red oak, green oak, red coral, and frillice iceberg. A serve starts from just THB80 (~S$3.40) but you'll also be paying for each topping, which ranges from THB5 (~S$0.20) for vegetables to THB50 (~S$2.20) for protein. Many will be stumped upon ordering – there's a mighty choice of 31 toppings, with the likes of grilled salmon and smoked duck.
Image credit: @phuketlife
Before you think it's all just healthy greens here, they also offer up comfort food like Beef Lasagne (THB195, ~S$8.30) and Potato Wedges (THB55, ~S$2.30). Signature dishes like Tomato with Mozzarella Cheese (THB220, ~S$9.40) and Salmon Steak (THB345, ~S$14.80) are also on the menu.
Address: 5/30 Chao Fah Tawan Tok Road, Old Town Phuket 83000, Thailand
Opening hours: Mon to Sun: 7:30AM-8PM
Telephone: +66 88 752 1352
7. The Tent – indoor tent dining
Image credit: @carmenhoyw
The Tent has it all pegged out. They've got patterned tents that serve as cosy dining spots, each with a low coffee table and seat cushions. Those with back pains and knee problems, don't worry, for they've got normal tables too.
Image credit: @idiotforfood
While many come for the decor, it's the Campfire S'mores (THB359, ~S$15.30) that caught our eye. It's a full dessert set that'll make you feel like you're glamping out in the woods – with everything you need for a gooey marshmallow s'more, including a hot chocolate pot, graham crackers, and fresh fruits.
They also have a huge range of waffles, from the charcoal mango-laden CMC Waffle (THB195, ~S$8.30) to The Dream Catcher (THB145, ~S$6.20), a matcha green tea waffle with vanilla ice cream.
Image credit: @bebaibai
If you need a break from Phuket's slightly stifling seaside heat, go for The Tent's googly-eyed Shaved Ice (from THB119, ~S$5.10) which comes in flavours like Tropical Thai Tea and Ume Plum.
Address: 16 Thepkasattri Road, Old Phuket Town 83000, Thailand
Opening hours: Mon, Wed to Sun: 9:30AM-8PM (Closed on Tuesdays)
Telephone: +66 76 217 775
8. Chino@Cafe Gallery – fusion Thai food
Chino@Cafe Gallery is one bright airy space with plenty of natural sunlight streaming through floor-to-ceiling windows. Unlike many of Phuket's cafes, it's a joint that mainly serves up Thai food, but they've got a few Western-inspired dishes too.
Their alfresco dining area comes with rope swings.
Take their Spaghetti Green Curry Chicken (THB180, ~S$7.70); each strand comes evenly coated with green curry. As for Thai dishes, try their Pad Krapao Gai – slightly spicy Thai basil chicken over rice with a sunny side up.
There's also a small retail corner in the cafe, where you can pick up handcrafted goods like tie-dye shirts and antique cameras.
Address: 4 Thalang Road, Old Town Phuket 83000, Thailand
Opening hours: Mon to Sat: 8:30AM-7PM, Sun: 8:30-AM-8PM
Telephone: +66 81 979 6190
Brunch spots in Phuket
4 Must-Have Experiences In Phuket

From balling on a yacht to spending time with with rescue elephants, here are 4 must have experiences in Phuket! Experience these adventures for yourself with Klook here: http://bit.ly/KlookAdventures

Posted by TheSmartLocal.com on Wednesday, 24 October 2018
Lazy days are all about soaking up the sunshine on Phuket's many beaches, but when your stomach's growling, there's also a solid choice of cafes. Whether it's in historic Old Town Phuket or touristy Patong Beach, you're sure to find a cafe to while away the afternoon – with an iced latte in hand, of course.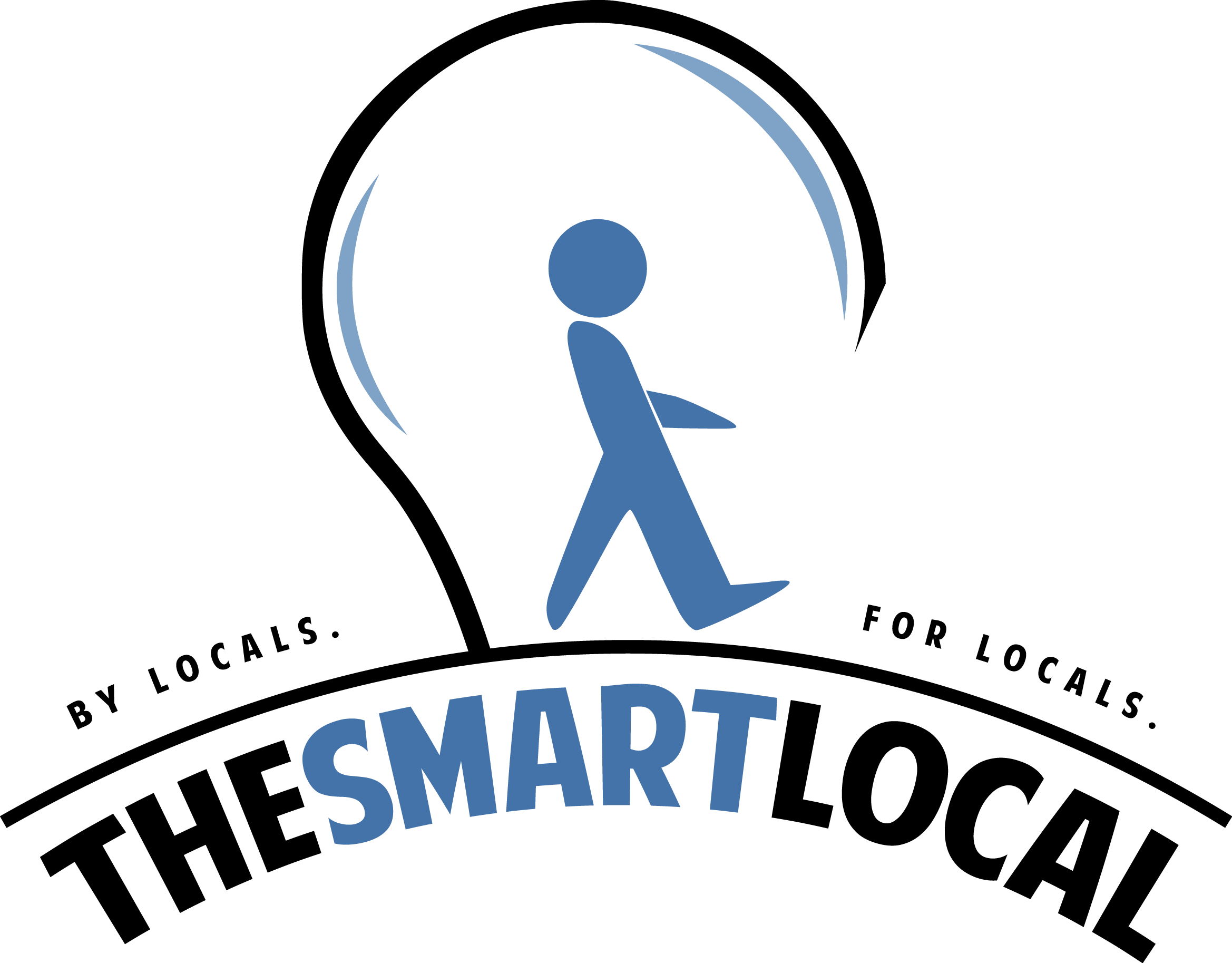 Drop us your email so you won't miss the latest news.