One Raffles Place shopping mall dinner deals
For most of us, lunch happens as early as noon. This means that the moment 6PM hits, we're way beyond the 3 hours that it takes for lunch to digest and we're wracked with hunger. Luckily for us, One Raffles Place shopping mall is here to save the day, satiating our hunger pangs within the CBD itself with its after-5pm food promos from now till 21 Oct.
For having conquered the trying day, reward yourself with 1-for-1 deals and discounts of up to 50% off on food when you dine at the following eateries here:
1. Wheat Baumkuchen
Left to right: Bull Run Soba and Bull Run Rice
If you have a love for Japanese food but are calorie-conscious, head down to Wheat Baumkuchen, which offers a wide array of Japanese-inspired dishes.
Try out their Bull Run Rice ($8), which combines red rice with teriyaki chicken and salad on the side. Or if you're up for noodles, give their Bull Run Soba ($8) a go, a blend of green soba, teriyaki chicken, and salad.
Promo: 1-for-1 Bull Run Soba or Rice after 5PM*
*Not valid with any other promotions or membership card.
Unit no: #B1-32
Telephone: 6443 3391
2. Jewel Coffee
If you're looking for a quick bite, head down to Jewel Coffee, which, apart from coffee, offers a selection of food that includes cake, pasta and sandwiches.
Apricot Roast Chicken Cabiatta and Taro Frappe
Pick up an Apricot Roast Chicken Cabiatta (U.P. $12.90) and pair it up with a frappe (U.P. from $7), which comes in flavours like mocha, taro, matcha, and cookies & cream.
Promo: 30% off all food and drinks after 5PM
Unit no: #B1-01
Telephone: 6909 3660
3. City Hot Pot Shabu Shabu
If you find the evening cold after leaving the office with your colleagues, head over to City Hot Pot Shabu Shabu for a soupy shabu-shabu meal to warm you up.
Get the Wagyu Ribeye Set ($49.99++) and you'll receive an extra set of meat, either beef, pork, or chicken, free! Soup bases are entirely customisable, and you can choose to get either 1 or 2 flavours per pot.
We tried 4 kinds: Mala, mushroom, fish, and tomato. As a fan of spicy food, I particularly liked the mala soup base, for it gave the ingredients that numbing spiciness that I so love.
Promo: 1-for-1 Buy 1 set of Wagyu Ribeye Set ($49.99++) and get 1 set of beef/pork/chicken FREE after 5PM
Unit no: #04-26/27/28
Telephone: 6536 2185
4. Honeyworld

™
Manuka honey is all the rage in the world of health today, and for good reason: it is known to be highly nutritious and bestow numerous health benefits.
Honeyworld™ carries stocks of this liquid gold, and from now till 21 Oct, get 1 500g jar free with every 500g jar purchased (U.P. $65 each)!
Promo: Manuka UMF 5+ 500g – Buy 1 get 1 FREE (U.P. $65 each) after 5PM
Unit no: #B1-33
Telephone: 8223 2256
5. TheJellyHearts
It's your bestie's birthday tomorrow and you've completely forgotten to prep a surprise for them! Thankfully, there is TheJellyHearts, which has a wide array of jelly cheese cakes to choose from: these cream cheese creations come with crushed digestive biscuit bases and wobbly jellies on top.
For starters, try out their Vivid Mosaic, a mosaic of colourful jelly pieces – these melt-in-your-mouth gems boast an assortment of fruit flavours like lychee, orange, grape, and strawberry.
Promo: 30% discount for all 6'' and 10'' square cakes after 5PM*
*1 – 12 Oct only
Unit no: #B1-08
Telephone: 6635 1868
6. Three Cups Coffee Co
If you're in need of a caffeine fix, head over to Three Cups Coffee Co for their wide array of coffee. Give their Roasted Hazelnut Mocha (from $6.30) and Orange Mocha (from $6.80) a try, both of which are highly recommended on the menu.
Even if you aren't a fan of coffee, there are non-coffee options available, including their must-try Orange Chocolate (from $6.50) and simply Just Chocolate! (from $5.50). These drinks come either hot or iced.
If you want a bite to go with your coffee, there is a food menu available, and a star item here is their Chicken Teriyaki Spaghetti ($9.80 ala carte).
Promo: Buy 1 and get 50% off 2nd item after 5PM*
*2nd item must be of same or lower value.
Unit no: #04-31
Telephone: 6438 4108
7. Gado and Grill
If you've got a thing for spicy food, head over to Gado and Grill for the Indonesian dishes that it serves up, ranging from the humble Grilled Chicken Rice Set to the hot and satisfyingly crunchy Ayam Penyet.
To offset the heat from the spice, drinks are now available at just $1 (U.P. $ 2.40), and you can choose between Teh Botol, Honey Lime Juice and Happy Drinks (Coffee/Tea/Soda).
Promo: Happy Hour Special – Drinks for just $1 with every meal purchased (U.P. $2.40)*
*Offer available after 5pm.
Unit no: #B1-20
Telephone: 6452 1182
8. Food Junction
Tempura Fuji's Beef Curry Rice
Food Junction has a wide variety of local and international food at affordable prices. And, it's got even more budget-friendly – check out Tempura Fuji, which has 1-for-1 curry sets, including Beef Curry Rice (U.P. $7.90) and Chicken Curry Rice (U.P. $6.90).
Or if you're in the mood for Korean food, go to Korean Cuisine, which is running discounts for a few select dishes, including a very generous set meal of Bibimbap + Kimchi Soup at just $11 (U.P. $12.70).
Unit no: #05-07
Telephone: 6532 2875
Promo (Mon-Fri only):
Tempura Fuji:

1-for 1 for the following:

Beef Curry Rice (U.P. $7.90)
Chicken Curry Rice (U.P. $6.90)
Pork Curry Rice (U.P. $7.90)
Beef Curry Udon (U.P. $8.90)

Penang Bagus: 1-for-1 for Penang Laksa (U.P. $6)
Korean Cuisine:

Whole day promotions for:

Hotplate Saba Fish Set: $5 (U.P. $5.90)
Bibimbap + Kimchi Soup: $11 (U.P. $12.70)
Kimchi Chicken Ramen + Kimchi Beef Ramen: $11 (U.P. $12.70)

Vegetarian Cuisine:

Whole day promotion for:

Bee hoon + 2 vegetables + 1 meat: $3.50 (U.P. $4.70)

TJ Express:

Whole day promotion for:

6 pints of Carlsberg or Asahi Beer: $22 (U.P. $29.40)

Fu Xiang Kitchen:

30% off for the following items:

Curry Chicken (U.P. $6.50)
Emperor Cream Sauce (U.P. $6.90)

Li Xin Teochew Fishball Noodles:

Fishball noodles: $4 (U.P. $4.50)
One Raffles Place shopping mall – Dining promos after 5PM
One Raffles Place shopping mall certainly knows how to chase those OT blues away with its discounts for a variety of cuisines. Instead of skipping out on dinner or getting snacks, head over after work from now till 21 October 2018 to reward your tummy with a hearty, yummy meal.
Bonus: If you spend $200 at the mall, you'll get a $10 shopping voucher. And drivers, you can redeem a carpark coupon (worth $3.75) on weekdays simply by spending $30 in a single receipt.
And if you're the kind to stop your friends from eating just yet 'cus of your food flatlay, put your food photography skills to use – snap your meal at any of One Raffles Place shopping malls' F&B outlets and comment here with it. You might win $30 worth of shopping vouchers.
If you don't know where the shopping mall is, not to worry. Simply take Exit B from Raffles Place MRT – it's just beside the iconic grass patch!
One Raffles Place shopping mall
Address: 1 Raffles Place, Singapore 048616
Opening Hours: 10AM-9PM Daily
---
This post was brought to you by One Raffles Place shopping mall.
Photography by Vanessa Teo and Angeline Ngiam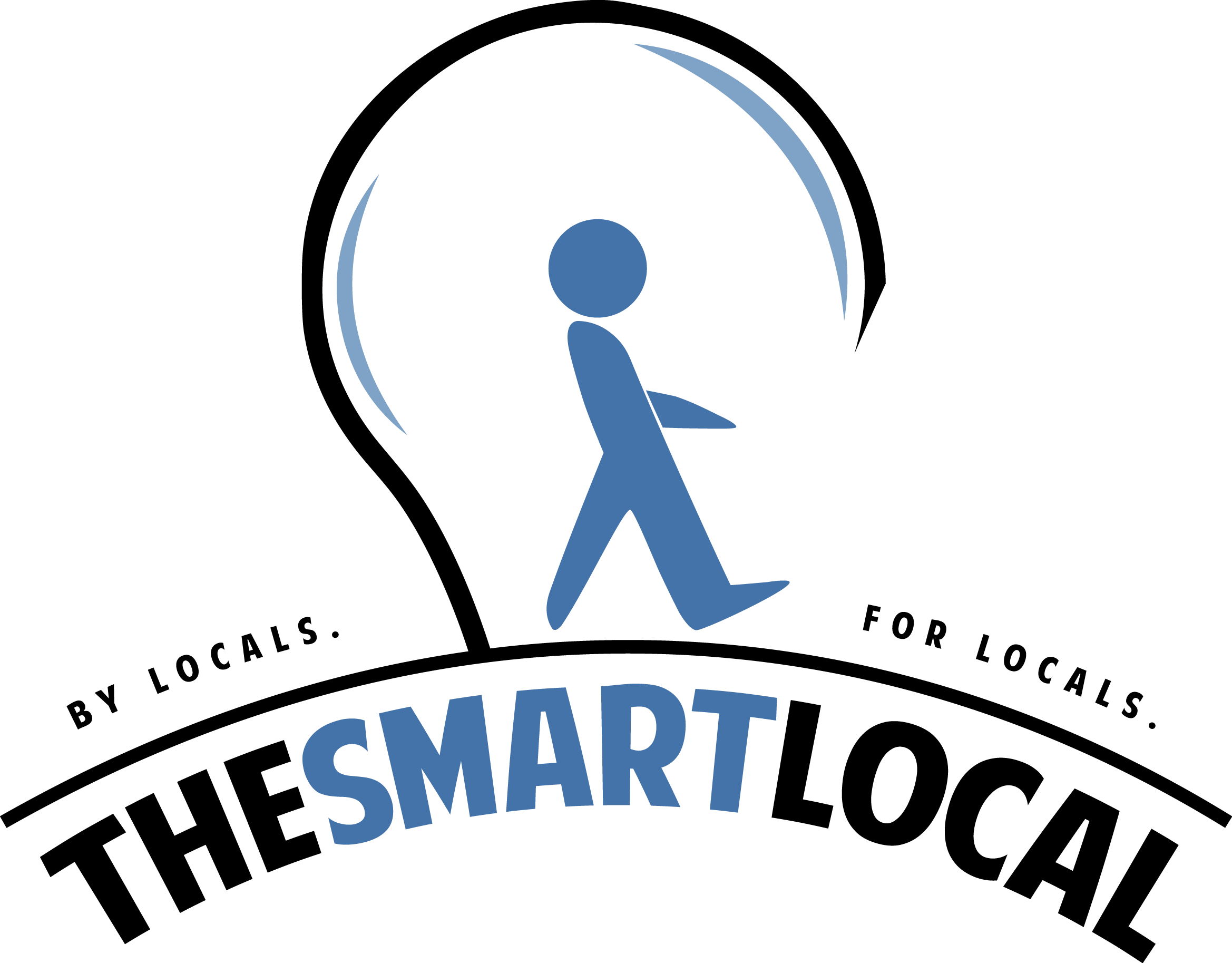 Drop us your email so you won't miss the latest news.