New Year's Eve fireworks 2020 in Singapore
---

Image credit: Jasper Ong
We're mere days away from 2020, and before we put on that "new year, new me" suit, it's tradition to witness the annual fireworks display to usher in the new year. Even if you're not planning to bust your moves at the main countdown party, you can still catch sight of the lighted sky from different corners in the city. 
Here's a list of places that'll score you the best sights of the New Year's Eve fireworks display. 
If you're looking for things to do while counting down to 2020, here are some ideas: 
---
– Marina Bay's fireworks –
---
Unlike previous years, there's not gonna be just one party to look forward to. The whole Marina Bay area will come to life with various performances from circus acts to a firework musical that'll incorporate the largest cluster of drones. But if you're not entering these ticketed areas, you can still be a part of the celebrations at these spots: 
---
1. Esplanade bridge
---
Located just a stone's throw away from the countdown parties around Marina Bay, Esplanade will give you a nice closeup of the fireworks display. You're also in for a treat while camping out here 'cause there will be free performances to catch by various local musicians to serenade your evening.

The Esplanade bridge offers a stunning view of the fireworks as well
Image credit: Jasper Ong
---
2. Queen Elizabeth Walk
---

Image credit: @lawrencepang_throughmy
A less crowded alternative to the tourist belt is Queen Elizabeth Walk. You'll still be standing along the Singapore River, but slightly farther out from the celebrations. The good thing about this is you'll get a wider view of the fireworks without the frenzy of the crowd. There'll also be plenty of seats located along the river bank so that's comfort checked.

Find a spot on the Waterfront Stepped Plaza to get close to the main action
Image credit: @neufii
---
3. Funan Mall rooftop
---
Aside from its futuristic features and new food outlets, Funan Mall makes a great hideout for fireworks seekers. Just climb up to its rooftop urban farm and you'll realise that it's a great vantage point overlooking Marina Bay. It's decked with benches and swings so your legs can get a breather. Best part however is you've got a whole mall to conquer before counting down to the new year.

Image credit: TheSmartLocal.com
---
4. Merlion Park or Jubilee Bridge
---

Image credit: Mio Cade
Our half-fish half-lion icon that resides at Merlion Park is not the only tourist attraction you can admire along Marina Bay. Look up and you'll also see the Singapore Flyer, Esplanade, Art Science Museum, and Marina Bay Sands Resorts. Being in close proximity to these areas will guarantee you a front-seat view of the countdown action. 
Look out for when the Merlion changes its "outfit"
Image credit: Choo Yut Shing
If you can't get a prime seat beside the Merlion, settle down along the promenade in front of One Fullerton or on the Jubilee Bridge that connects the area to the Esplanade. 
---
5. Singapore Sports Hub
---

Image credit Spunktitud3
Despite being quite a distance from Marina Bay, the Singapore Sports Hub has plenty of good spots to catch the fireworks. You are in direct view of Marina Bay and there are no buildings close enough to obstruct your view. Hang around this spot if you're not keen on crowds and if you want to be near the malls. 

Follow the path to Tanjong Rhu Promenade and get access to even more vantage points
Image credit: @hemelhopper
---
6. The Lawn @ Marina Bay
---
Image credit: @katymeraki
The Lawn @ Marina Bay is a family-friendly area for you to settle down for the evening with your kiddos. You'll not only be smack in the middle of the Marina Bay celebrations but there'll also be bouncy castles, carnival games and a whole food village to keep the family occupied. 

Image credit: @yung.raja
A walk over to The Promontory @ Marina Bay and you'll also find MediaCorp's own celebrations, Let's Celebrate 2020, with appearances from Benjamin Kheng, Yung Raja and Fariz Jabba, and even Ramli Sarip. 
Address: 8A Marina Boulevard, Singapore 018984
---
7. Helix Bridge or Benjamin Sheares Bridge
---

Image credit: Singapore To India
A favourite spot amongst regulars who camp out for the yearly fireworks display is the Helix Bridge and Benjamin Sheares Bridge. That's where the floating platform is in full sight so catching the drone performance won't be a problem. But the highlight: you'll get to watch the fireworks fly directly overhead. It's not for the faint-hearted but it will be worth the jumps from the explosive sounds.
---
8. Victoria Theatre
---
Image credit: Choo Yut Shing
Picnickers will especially like settling on the lawns of Victoria Theatre. It's spacious and the river's within reach. Being surrounded by colonial architecture also sets the view of the fireworks apart from the other spots. There's plenty of space here to laze around before the sparks are fired away so come early and arm yourself with a picnic mat to ensure max comfort.

Marina Bay Sands in direct line of sight, meaning a clear shot of the fireworks display!
Image credit: @soysandrano
---
9. Gardens by the Bay SuperTree Grove
---

Image credit: @deliveriesontuesday
Besides the SuperTrees that light up the sky at Gardens by the Bay every night, you can also capture a sight of the fireworks from its promenade during this countdown. It's 2KM worth of prime viewing spots away from the main countdown crowd. The bonus here: a panoramic view of the Marina Bay area, meaning a glimpse of every firework that'll be set off that evening.

Try to catch the Garden Rhapsody, a light and sound show at 7.45PM and 8.45PM daily as a prelude to the fireworks
Image credit: Gardens by the Bay
---
10. Marina Barrage
---

Image credit: Jef Rel Nav
We all love a good picnic and kite-flying sesh over the green lawn of Marina Barrage. And when you camp there long enough, you can even catch a stunning view of the sunset with our iconic skyline all in one sitting. Do the same this 31st December and treat yourself to a panoramic view of the fireworks. 

Image credit: Kervin Ng
---
– Sentosa's fireworks –
---
If you're a hardcore party-goer, the Siloso Beach Party is where you want to be at. With international DJs honing the spin table and a supply of booze to last you through the night, welcoming the fireworks will come with loads of hype on Sentosa island. But there are other places in and around Sentosa where you can catch the fireworks sans beach party tickets.
---
11. VivoCity SkyPark
---

Image credit: Hak Liang Photography
For an aerial view of the fireworks display, camp at the VivoCity SkyPark or any other high floor facing Sentosa for an unobstructed view of the fireworks. While waiting for the clock to strike 12, go for a shopping spree at the mall or have your last feast of the year at one of the many alfresco restaurants or bars facing the water like The Queen and Mangosteen. 
Address: 1 Harbourfront Walk, Singapore 098585
---
12. Sentosa Boardwalk
---
Image credit: GeokChuan
If you want to get closer to the Siloso Beach Party action – without entering the beach itself – walk along the Sentosa Boardwalk and settle down anywhere along this stretch. But before treating your eyes to the majestic sight, enjoy the breeze of the sea and soak in the view of the boats sailing by the harbour.
---
13. Faber Peak
---

Image credit: little
Faber Peak is probably one of the quietest spots to catch the fireworks display. You can choose to drive up to this prime location atop Mount Faber or clock in some exercise by hiking up. If you feel like splurging, you can always make that last hour of the year a little more special with a cable car ride. Psst, they're extending their operating hours till 1.30AM this new year's eve!
If you need to nurse a growling tummy, dine at one of the restaurants there while waiting for the new year.

Image credit: RWS Scoop
---
Best places to watch fireworks in Singapore
---
Everyone loves a good fireworks display, especially when you can get a stunning view away from the crowds at zero cost. Plan ahead and claim your spot early, you'd want to get 20/20 vision to catch this year's fireworks whether it's from the heart of town or down South. 
Here are some articles to prep you for 2020: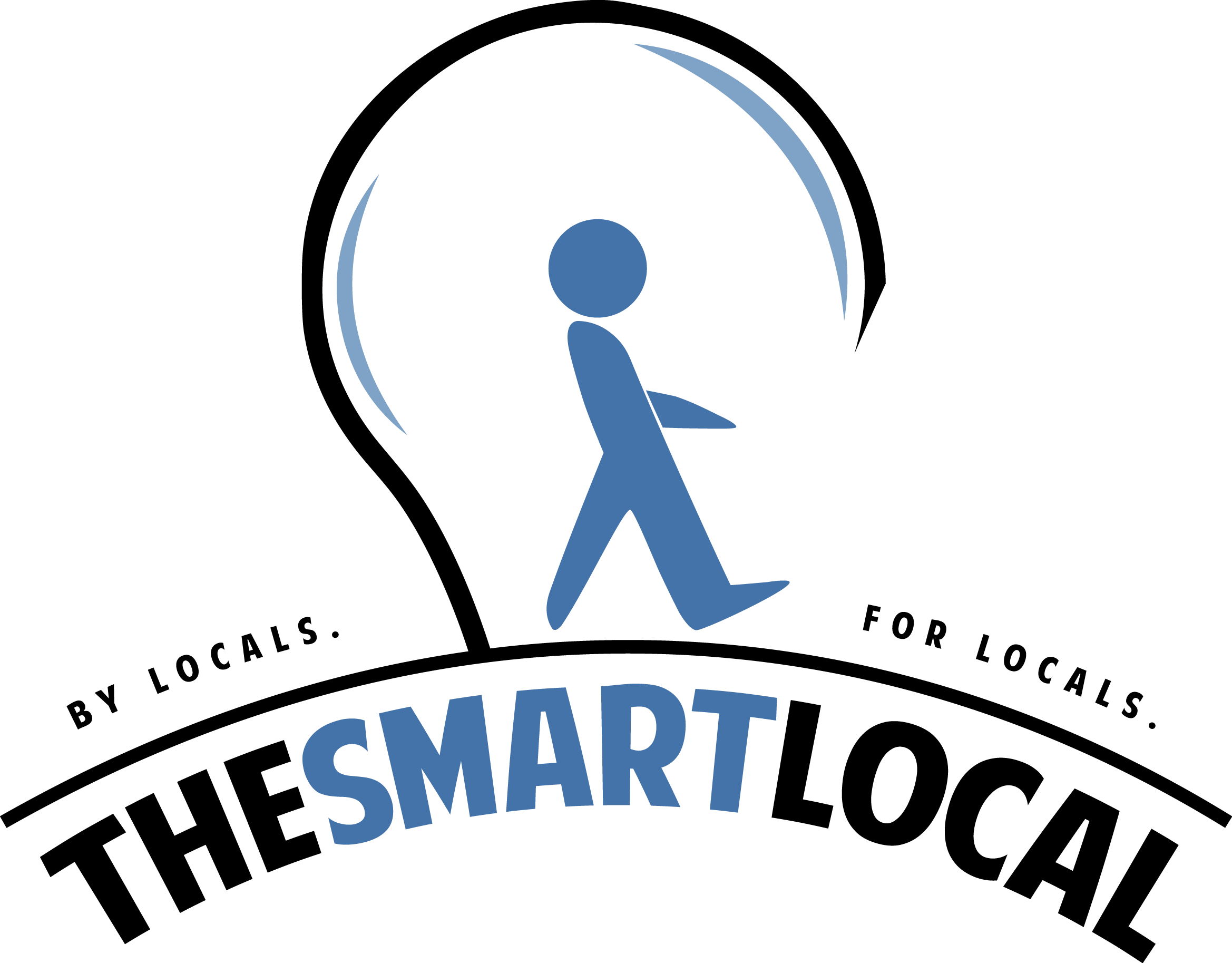 Drop us your email so you won't miss the latest news.