Millennials' financial milestones vs. past generations'
---
If you're reading this, then chances are you belong to the group of clueless millennials who have or are about to hit a big milestone in life, thinking "Why is this so expensive?!". Your parents may have also shared that they've been there, done that, and that it didn't cost them much at all. At least, not as much as it would in the 2020s.
Well, we're here to tell you that adulting these days is a whole different ball game. From a can of soda to an HDB flat, everything has gone up in price. Here's a ballpark breakdown of how much these five adulting financial milestones cost us versus our parents' generation, and the lessons we can learn from past practices and spending decisions.
---
1. Making our first investment: now vs. in the 90s
---
Us: Life has blessed us with loads of digital resources to learn about investing. Thanks to the abundance of beginner-friendly investing platforms, we're able to start investing at a young age and with no prior experience. Plus, we can start small, even if it's just $100.
On top of that, we're generally tech-savvy and able to get the hang of cyber dealings fast. And if we are ever stumped by an investing-related question, there's always Google to the rescue.
Millennials are also more likely to invest their money into a virtual currency like crypto – something that only became the hype in the last decade.
Our parents: They didn't have access to a wealth of investing avenues and learning materials as we do. Back in the day, investing was a foreign term and investing apps were non-existent since smartphones only came into the scene when we were teens.
Some never even invested in anything until they hit their late 40s. And even then, with a low-risk appetite and low-return expectation, they could only invest in stocks by phoning up a stockbroker. 
Tips for millennials: Besides getting advice from your financially-prudent parents and formal finance experts, you can read up on simple investment insights and bite-sized concepts on resources like DBS' The Burrow. Here, you can get tips to make the most out of your investments, as well as participate in finance events with like-minded people.
It also provides you with a safe space to ask financial questions and get honest answers from other members who have been in your shoes.
Once you're ready to make your first investment, check out DBS Invest-Saver – a low-cost and easy way for investing newbies to get started. All you have to do is follow five easy steps to set up a plan, and put in your first investment at as low as $100. 
The platform also gives you the flexibility to freely top up your investment or cancel your plan and cash out your money.
Alternatively, opt for DBS digiPortfolio – a fuss-free and speedy robo-advisor investment platform. It has a whole team of financial advisors onboard to monitor and rebalance your portfolio for you, so you don't need to stress about brushing up on investment 101 on your own.
---
2. Moving out into our own home: 5-figure vs. 6-figure investment
---
Us: Many millennials in Singapore stay with their parents well into their 30s and beyond, unlike those in some Western countries who move out as early as 18 years old. That said, the growing population of 20-something-year-olds out there who are either dreaming of moving out – or have already left the nest – show that Singaporeans are getting their own place at an earlier age than the generation prior.
Whether you're buying or renting, one thing's for sure: properties in Singapore are painfully expensive – the top three in the world, at that. Renting just a small studio unit would set you back at least $11,000 per year. But if you'd like to apply for a BTO, you'd have to drop between $200,000 – $500,000 for a 4-room unit.
Our parents: Grandparents, parents and children used to live all together under the same roof – in multigenerational 4-Gen or 5-Gen flats. Back then, an HDB flat cost our parents between $70,000 – $90,000, with the latter being the cost of a spacious 5-room flat.
Like us, no one was planning to leave the nest for cost-saving purposes – at least not in their 20s.
Millennials' money tip: The price of becoming a homeowner is enormous, and you – like most Singaporeans – need a home loan. Certain banks like DBS can charge as low as 1.95% p.a. On a fixed loan package. Otherwise, opt for a floating loan package.
If you're looking to spruce up your home, renovation loans are also available. Look for offers with a 0% interest rate in your first year like the green renovation loan at DBS.
Plus, with a green renovation loan, you can save money and go green at the same time by switching to green electricity retailers like Geneco.
Most renovation loans can also be used on electrical work, built-in cabinets, redecoration, and other fixings around the home you can finally call your own.
---
3. Getting married now: inflated costs vs. simple ceremony
---
Us: Millennials are putting a ring on it significantly later than the previous generation, with official government statistics showing a steady increase of median age at first marriage. For males and females respectively, it was 28 and 25.3 years of age back in the 90s, and 30.2 and 28.5 as of 2018.
However, once we make the big decision to say "I do", we immediately get hit with an equally big bill of anywhere from $30,000 – $50,000 – or more. Between tailoring wedding outfits, renting a venue and hiring a good videographer, we find ourselves breaking the bank on technically a five-hour-long affair. 
Our parents: Not only did couples get hitched at an earlier age, the cost of a wedding back in our parents' generation was also much lesser.
Back then, for a wedding banquet with a whopping guest list of 1,000 people, the cost would be around $4,000. Even the top-end wedding rings cost only $700. It was also the norm to rent their outfits, which were priced around $450.
Millennials' money tip: A big commitment comes with a hefty price tag. With that being said, a good option for you and your SO is to think about opening a savings account that's able to multiply your money.
Aptly named DBS Multiplier, the account has no minimum transaction requirement and lets you earn up to 3% interest p.a. This means you'll get to grow your money as you save for your big day.
If you're in between jobs and don't have an income, you can still receive an interest rate of 0.30% just by using DBS Paylah!.
---
4. Having our first child now: Roughly $1,000,000 per kid
---
Us: Since more and more Singaporeans are putting marriage off while we focus on aspects like career, we're also having kids much later in life compared to the generations before us.
But when we finally go for it, we also fly straight into panic mode after realising just how expensive a kid will be.
Government subsidies and baby grants come in handy for hospital-related charges, but when it comes to raising the kid – after factoring in all the big expenses like infant care, school tuitions, extracurricular activities and even studying abroad – we're looking at roughly one million dollars – or more. 
And that's only for our first kid. Imagine having more than one!
Our parents: By the time our mothers were in their mid-20s, they were probably already raising more than one kid. It was also a norm for a parent to stay home and take care of the kids to save on childcare. And the cost of living was much lower, with kopi costing only $0.40 or a bowl of bak chor mee for just $2.
But, whether it was 20 years ago or now, it still takes a village (and a lot of money) to raise a child. So kudos to our parents for getting us where we are today.
Millennials' money tip: Family planning and financial planning go hand in hand. With that in mind, tools like DBS NAV Planner will help you manage your finances and avoid overspending. You can find it in the "Plan" tab of your handy DBS digibank app. The planner lets you track your savings, spending and even dabble in investing. 
It has a Map Your Money function which comes in handy for long term goals – like putting money aside for your children's education or buying a house. You'll get to see a long term projection of your finances, taking into account your current income streams and the potential growth of your assets 20 to even 40 years ahead.
Besides helping you visualise and plan for these goals, the planner also offers advice on growing your savings, diversifying your income streams, and managing your expenses in order to meet your goals. 
For any finance-related parenting questions, you connect with other parents on POSB Parents – an online community providing tips on good saving habits, setting a family budget, and other family-related financial information.
---
5. Buying our first car now: From $100,000, with $57,000+ COE
---
Us: Whether you're shuttling your new family around or just whizzing around town in style, the next big item on some of our expenditure lists: get a car.
However, it's easier said than done. Owning a car in Singapore is notoriously expensive. A small Toyota car can easily cost us big, somewhere around $100,000. Of course, we haven't forgotten the pricey COE that costs at least $57,599, as of January 2022.
But that's not all. Once we own a car, we'll also need to pay for road tax, car maintenance and other miscellaneous charges – which can tally up to an extra few hundred a month.
Our parents: Stepping back to the 90s, a mid-range Sedan would cost our parents around $15,000. Add about $2,000 for COE and that's still just a fraction of how much cars cost these days for us.
Millennials' money tip: When it comes to buying a car, budgeting and financial planning are a must. And for that, you can trust a slew of functions on DBS NAV Planner like Money In Money Out which logs your expenses and helps you track your spending when you use a DBS/POSB Card. 
Bonus: Connect NAV Planner with SGFinDex to view all your financial assets and information in one place. It'll even retrieve your CPF, HDB and IRAS stats as well as info from other banks, so you don't have to jump from site to site just to review your finances and ensure that you're in a good place financially – before purchasing a car.
---
Navigate through your financial milestones with DBS
---
No one said adulting was easy – not back then when the cost of living was cheaper, and certainly not now. While you slowly but surely master the art of growing up, you can rely on DBS to help you navigate through all the financial milestones with ease.
With all these handy tools at your disposal, the prospect of buying a car, a house, and everything in between doesn't seem like a far-off dream anymore.
---
This post was brought to you by DBS.
Photography by Doreen Fan.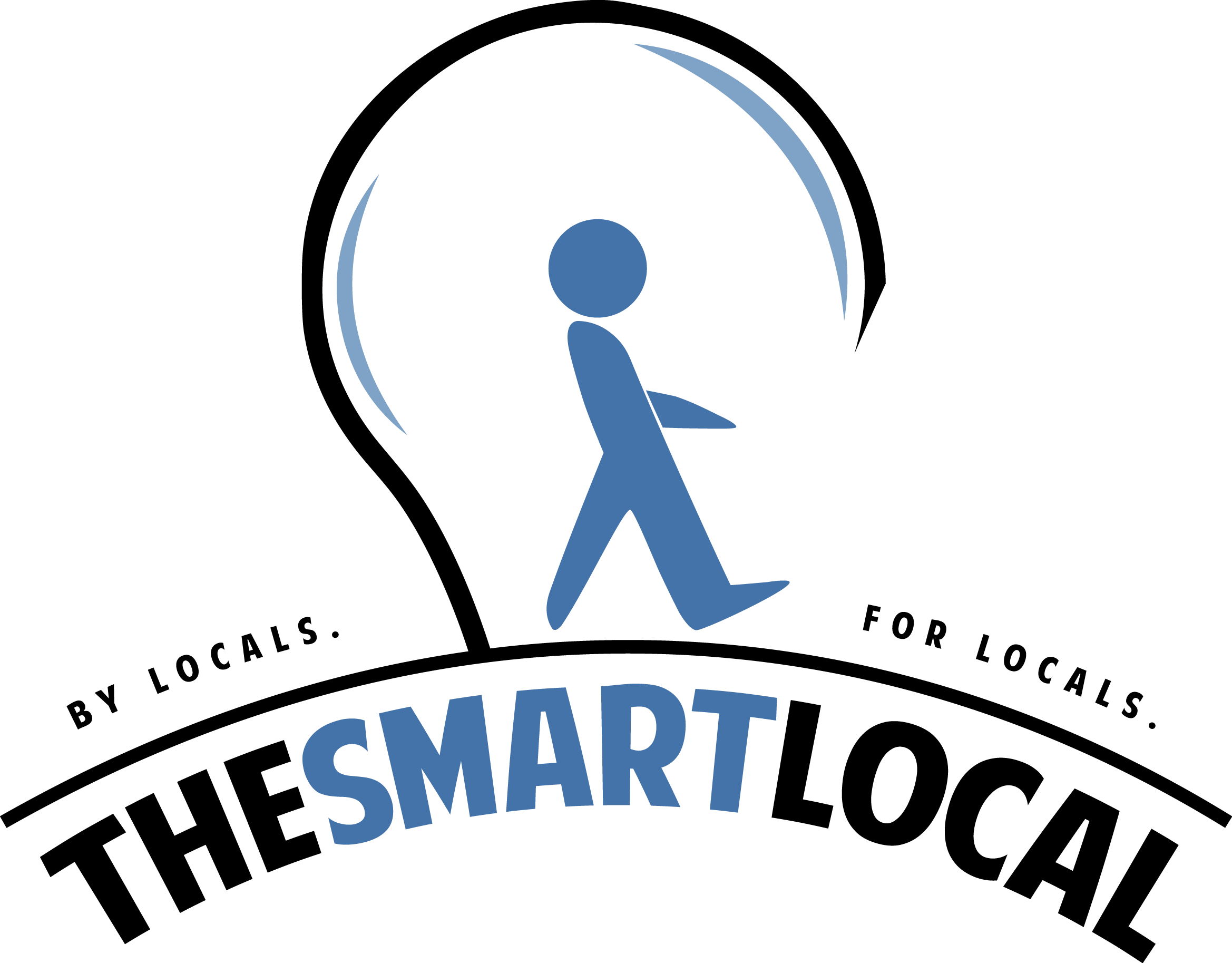 Drop us your email so you won't miss the latest news.