Mental health support groups
---
Feeling like you want to hide under your blankets the entire day isn't an uncommon plight – some call it the Monday blues. But if this overwhelming feeling of meh-ness drags on longer, it becomes a major cause for concern.
Whether it's mild depression or you're going out of your mind with stress, here are mental health support workshops you can rely on:
We also covered some common depression misconceptions in Singapore, for your own reference or the benefit of your loved ones.
---
1. Silver Ribbon Singapore – Mental wellness workshops & free counselling services
---

They occasionally hold fun events like this life-sized Snakes & Ladders game.
Image credit: Mirldawati A. Hassan via Facebook
Mental health issues aren't widely discussed in Singapore, but Silver Ribbon Singapore (SRS) tries to combat the stigma with counselling services and mental wellness workshops – these are customised according to the audience, which ranges from students to working adults and senior citizens. 
If you need someone to talk to, they also run a mental health hotline with counselling services that can be done over a Zoom call or in person. They also provide house visits for the immobile.
Find out more about Silver Ribbon Singapore.
---
2. CHAT – Mental health checks & talks
---

CHAT's youth support team sharing more about their work in mental health support.
Image credit: CHAT Singapore via Facebook
Community Health Assessment Team (CHAT) is the one-stop youth mental health resource for people 16-30 years old. Instead of dismissing all your concerns as teenage angst with a dismissive "you'll understand when you're older", CHAT offers a wide array of mental health initiatives.
They genuinely want to help with their confidential and personalised mental health check service. This is a 1-on-1 consultation with a mental health professional so you'll get a better sense of your own mental wellbeing. If you're not comfortable talking on the phone or face-to-face, there's also a webCHAT available.
They also hold training workshops not only for the youth, but also educators and professional caregivers that give a rundown on youth mental health concerns and disorders.
Find out more about CHAT.
---
---

Image credit: The Tapestry Project SG via Facebook

The Tapestry Project is an online platform where people can share stories, their own personal struggles with mental health recovery. They encourage jotting down your thoughts, as it's one way to let go of all negative feelings. You can even submit your own stories through Write for Tapestry.
Its social enterprise re:story also holds writing workshops that act as journalling sessions, which create a safe space for participants to express their feelings. You'll get a discount if you're currently seeing a mental health specialist.
Find out more about The Tapestry Project. 
---
4. Over The Rainbow – Self-help workshops & online resources
---

Image credit: Over The Rainbow via Facebook
Anyone could be battling a mental illness – Over The Rainbow understands just that. As an organisation founded by 2 parents, it's fully supported by a group of volunteers who bonded through shared experiences to support others through their mental wellness journey.
They also frequently have workshops to help with mental wellness, such as 1-day reflection retreats, watercolour painting, and yoga.
Find out more about Over The Rainbow.
---
5. Campus PSY – Youth-led support group
---

Image Credit: Youth.SG
It's not easy confiding in strangers – especially if they're generations apart. Campus PSY (Peer Support for Youths) provides a support group for those passionate in starting change in the youth mental health space in Singapore.
Youth volunteers are trained in advocacy and equipped with basic mental health literacy and peer helping skills to better support fellow peers facing distress or mental health issues in school or at the workplace.
Find out more about Campus PSY.
---
6. Annabelle Psychology – Professional mental health care
---
If you're seeking professional help, Annabelle Psychology would be a great choice with its team of highly-trained clinical and counselling psychologists. Apart from its extensive range of mental health services and online resources, they also offer a telehealth service that lets you talk to their clinicians right from the comfort of your home.
Find out more about Annabelle Psychology.
---
7. Club HEAL – Muslim-centric mental wellness centre
---

Club HEAL often holds therapeutic workshops for their caregivers, such as this one involving potted plants.
Image credit: @clubheal.sg via Instagram

As a mental health charity, Club HEAL provides counselling and rehabilitation services to anyone experiencing a mental health problem. While they mostly cater to the needs of Muslims, they welcome all regardless of race and religion. 
They offer caregiver support group and corporate training to empower individuals and organisations in understanding mental health and wellbeing.
Find out more about Club HEAL.
---
8. Help123 – Support from trained counsellors
---
Since we're constantly on our phones, there's a likelihood that our online time isn't all sunshine and rainbows – cyberbullying is becoming a serious threat for many young people. With Help123, youths can reach out to trained counsellors through multiple platforms: web chat, phone, and email.
Find out more about Help123.
---
9. Do You M.I.N.D.? – Adventure-based VR learning
---

Trying out VR gadgets to learn more about mental health issues.
Image credit: Do You M.I.N.D.?
As a mental wellness programme by TOUCH Youth Intervention, Do You M.I.N.D.? uses high-tech VR gadgets to educate youths on things like keeping a balanced lifestyle and looking out for symptoms of mental health issues. It also has intervention services such as counselling sessions and a support group called Upper Room.
Find out more about Do You M.I.N.D.?.
---
10. mindline.sg – Self-assessment tools & AI-assisted exercises
---

Start a chat with mindline's AI penguin to reframe your thoughts or to simply vent.
Image credit: mindline.sg

Instead of exploiting ChatGPT to do our dirty work, some have instead harnessed the power of AI to come up with something much more meaningful. The folks over at mindline.sg have done just that; it's an online, anonymous digital stress management platform for individuals who might be facing depression and anxiety.

They have a treasure trove of resources on their site, with self-assessment tools that cover a wide range of issues, such as domestic violence and emotional support. 
They've even employed an adorable penguin to serve as your AI buddy that you can communicate with via text. Start a chat with it and it'll respond accordingly with personalised tips on how to better manage your emotions. It'll even prompt you to get up and about with simple exercises to lift your mood. 
Find out more about mindline.sg.
---
Mental health support services in Singapore
---
More often than not, we deal with our struggles silently. But the difference between a bad week and mental health issues? The latter can change your emotion, thinking, or behaviour and you have no say in the matter whatsoever.
Whatever it is, those dealing with these struggles should know that there is support out there. The National Youth Council's Youth Conversations on Mental Health revealed that young people feel that more could be done to increase awareness on mental health issues, destigmatise mental health, and create a more inclusive society.
There's certainly no need to deal with mental health issues alone. Once you realise that there are many who care about creating change for the better, you may soon even realise you'll be looking forward to Mondays a little more.
---
This post was brought to you by National Youth Council.
Cover image adapted from: Youth.sg, Over The Rainbow via Facebook, mindline.sg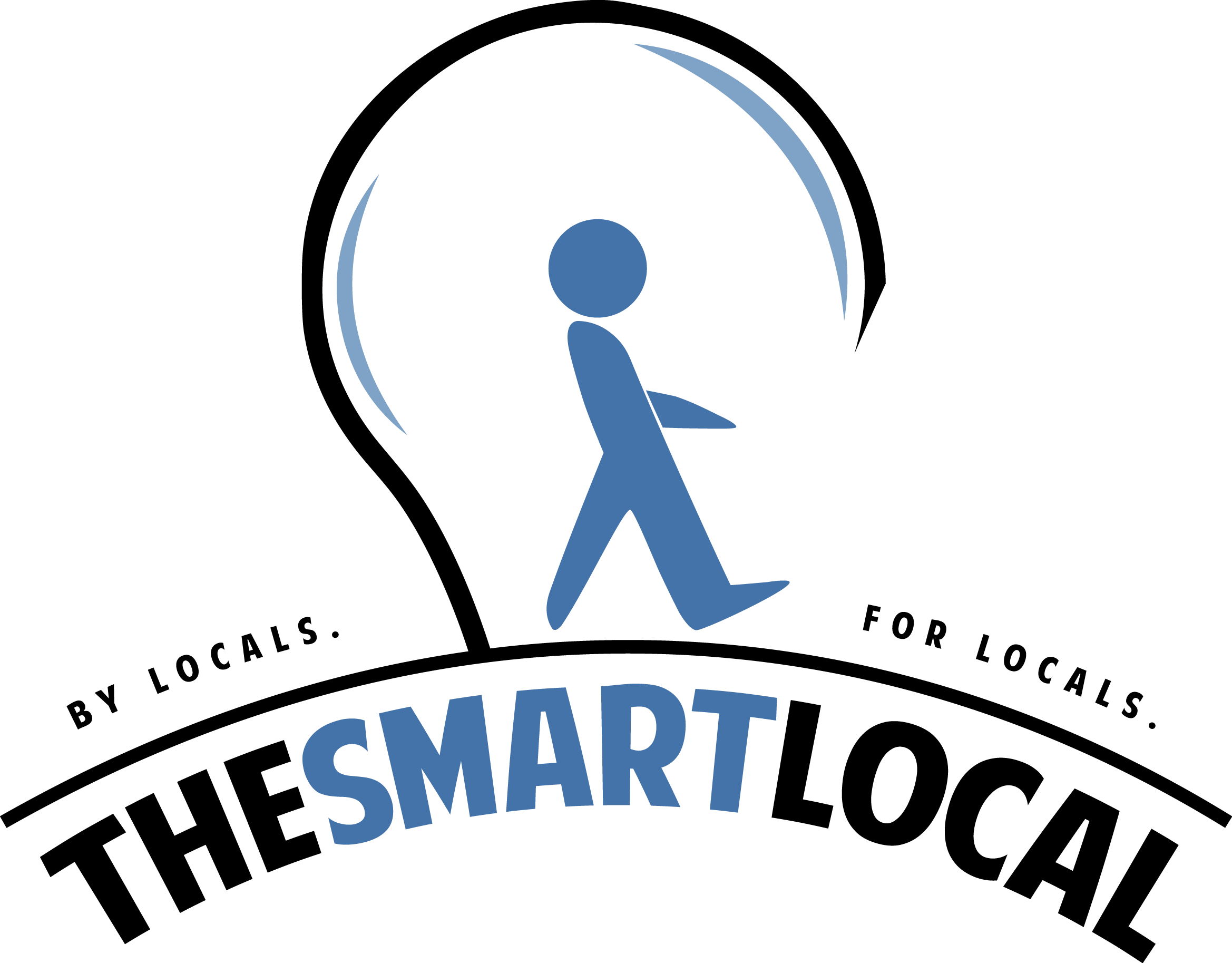 Drop us your email so you won't miss the latest news.