Malaysia's Weekend Getaways
Living in the city and enduring the endless traffic and mundane routine can really take a toll on our mental stamina. Often, we find ourselves so mentally drained that we crave a quick getaway someplace where we can quieten our mind and be disconnected from our reality, even if just for a little while.
This compilation of 15 of Malaysia's best weekend retreats might just be thing for you to "zen" out and rejuvenate in order to tackle the long week ahead!
1. Sekeping Serendah, Selangor
Price: From RM 300 for 2 PAX and RM 100 for 10 PAX

Wake up to the natural sounds of chirping birds and dreamy daylight in Sekeping Serendah – your best choice if you want an express weekend getaway from Kuala Lumpur. Only about an hour's drive from the city, Sekeping Serendah offers a secluded escape and a captivating stay at its iconic glass house among many other chalet concepts.
You can expect to be rejuvenated at the end of the day because this "glamping" retreat offers a wide range of exciting activities such as jungle trekking, fishing along the lake, and visiting the International Orchid Farmville farm. Golfers should also seize this opportunity to visit the Serendah Golf Course and indulge in a leisure game.
Sekeping has many other retreat concepts plotted all over Malaysia from as near as Taman Paramount to Bangsar for all your rejuvenation needs.
Book a stay at Sekeping Serandah.
Address: Chalet, Jalan Ipoh, Kg Orang Asli, Serendah, Malaysia
Website: Here.

2. The Dusun, Seremban
Price: From RM 400
Catch a morning swim amongst nature at The Dusun in one of two infinity pools overlooking the mountains for a retreat you won't forget. There are several chalet concepts in the vicinity to choose from and even private barbeques. Let's not forget the photo opportunities you get with this view!
Note: The Dusun, Awanmulan and The Shorea are all located in the same area.
Address: Kampung Kolam Air, Mukim Pantai, 3437, 71770 Seremban, Negeri Sembilan, Malaysia
Website: Here.
3. Awanmulan, Seremban
Price: From RM 550
Tucked away in a quiet forest in Negeri Sembilan, Awanmulan is a collection of houses in a large compound perfect for families and large groups. With plenty of space to move around, this is a great place to embrace nature at its best.
Address: Kampung Kolam Air, Mukim Pantai, 3437, 71770 Seremban, Negeri Sembilan, Malaysia
Website: Here.
4. The Shorea, Seremban
Price: From RM 636
Located next to the Berembun Forest Reserve hides The Shorea, a little gem hidden among the lofty trees of Seremban. You find yourself embracing nature's warmth – an uncommon feeling in the city. Grab some yoga mats and some chicken wings and enjoy a retreat with your loved ones here!
Address: Kampung Kolam Air, Mukim Pantai, 3437, 71770 Seremban, Negeri Sembilan, Malaysia
Website: Here.
5. Malihom Private Estate, Penang
Price: From RM 670
Malihom Private Estate is a little hidden treasure in the Pearl of the Orient. It offers a calm respite from the busy city life and automatically switches you into happy mode with its private villas built from recycled wood. Malihom is also surrounded by lush greenery that you can enjoy whilst having your 3 meals a day provided by the resort.
Address: Kiri N/t 168 Bukit Penara Mukim 6, Balik Pulau, Pulau Pinang, Malaysia|
Website: Here.
6. Fig Tree Hill Resort, Penang
Price: From RM 527
Enhance your experience of Penang Island with your stay at Fig Tree Hill Resort for an invigorating stay amongst its natural, lush greenery. Away from the bustle of their tourist-packed beaches, Fig Tree Hill offers a stay in one of their many traditional houses complete with relaxing spas and a large pool – a little paradise of its own.
Address: Jalan Kenari, 11900 Bayan Lepas, Pulau Pinang, Malaysia
Website: Here.
7. The Happy 8, Ipoh
Price: From RM 249
A little different compared to the rest on this list, The Happy 8 is an artistic staycation in a restored building in Ipoh, encompassing the concept of nature in its wall murals without the actual tropical trees themselves. For a similar sense of calm without being too far removed from the city, art and nature lovers will definitely find themselves enjoying a little piece of heaven here!
Address: 46, Jalan Market, 30000 Ipoh, Perak, Malaysia
Website: Here.
8. Banjaran Hot Springs, Ipoh
Price: From RM 1,550
Banjaran Hot Springs is a luxurious holiday getaway tucked between the limestone mountains of Ipoh. Surrounded by the majestic mountains, Banjaran Hot Springs is THE place to go for a complete zen staycay away from the concrete jungle. You get amazing spa treatments, massages, hot spring dips and a wonderful view – a unique and pleasant way to experience some of Malaysia's charm.
Address: 1 Persiaran Lagun Sunway 3, 31150 Ipoh, PK, Malaysia
Website: Here.
9. The Stable, Malacca
Price: From RM 380
If you enjoy hipster things and interior design, check out The Stable in Malacca to experience the beauty of Industrial design. Located in the hub of Malaysia's historical city, The Stable was once a horse stable and is now beautifully and artfully transformed into a quaint yet contemporary guesthouse of exposed bricks and timber wood.
Address: Jalan Hang Lekiu, 75200 Melaka, Malaysia
Website: Here.
10. 45 Lekiu, Malacca
Price: From RM 1,099
Retreat into the Malaccan heritage-style accommodation that is 45 Lekiu to experience a crafted blend of old world charm and contemporary beauty in this stylish and luxurious guesthouse. Complete with a lap pool and lounging areas, this seemingly cosy guesthouse is home to comfortable and spacious rooms for a luxurious stay in Malacca.
Address: Jalan Hang Lekiu, 75200 Melaka, Malaysia
Website: Here.
11. Villa Samadhi, Kuala Lumpur
Price: From RM 630.68
Hidden in the heart of Kuala Lumpur is this little oasis for city dwellers thirsty for a brief refreshing weekend staycation. Only 10 minutes away from KLCC, Villa Samadhi may be close to the city but definitely a world away from the grasp of city stress.
Address: Persiaran Madge, 55000 Kuala Lumpur, Wilayah Persekutuan Kuala Lumpur, Malaysia
Website: Here.
12. Terra's Tree House, Cameron Highlands
Price: From RM 160
Fly away into the endearing rainforest of Brinchang and get lost in the adorable tree houses at Terra's Tree House for a 'heightened' weekend getaway. You can finally tick this off your bucket list and uproot yourself from the comfort of your homes and into a reclusive stay on one of these indigenous budget hotels.
Address: Jalan Sungai Mansion, Brinchang, Pahang, Brinchang, Cameron Highlands, Malaysia
Website: Here.
13. Templer Park Rainforest Retreat, Rawang
Price: From RM 600
Malaysia is rich with rainforest all over the country; what better way than to enjoy it than out lounging by the infinity pool overlooking Bukit Takun. Made with everyone's enjoyment in mind, this is the perfect place for a chilling afternoon amongst the natural environment and you can even hold events here. Although it may seem remote and far from our beloved KL city, Templar's Park Rainforest Retreat is actually minutes away and easily accessible from KL.
Address: No 23, Jalan 3/2, Templer Heights, Templer Park, Rawang, Selangor
Website: Here.
14. Casabrina, Pahang
Price: From RM 1,600
Another posh and extravagant retreat home is Casabrina – a 6 star luxury resort. Constructed with hard working city dwellers in mind, Casabrina is a retreat for anybody looking for a space to relax and to recollect their thoughts. It is also built with eco-friendly materials to encourage and to educate visitors about the importance of conserving nature.
Address: Lot 1460, Jalan Tras, Mukim Tras 27600 Raub, Pahang Darul Makmur, Malaysia
Website: Here.
15. Kuang Kampung Retreat, Sungai Buloh
Price: From RM 960
While this home may appear to be just another timber wood house like every other resort, this house actually tells a story far deeper than its facade. The architect couple who built this furnished this home with a goal of shining the limelight on Malaysian heritage – picking out antique furnitures each with its own tale from the past. Entice yourself to a piece of history and lay back in their pristine pool for a retreat into paradise.
Address: Lorong Orkid, Kuang, 47000 Sungai Buloh, KL, Malaysia
Website: Here. 
Relax without having to leave Malaysia!
Take a break from your busy schedule and plan a trip to these amazing locations for a mind, body and soul rejuvenation! Do you have a favourite weekend retreat? Let us know in the comments section below!
I can read minds. You'll also love these articles!
A portion of this content may contain referral links to products. Our opinions remain our own.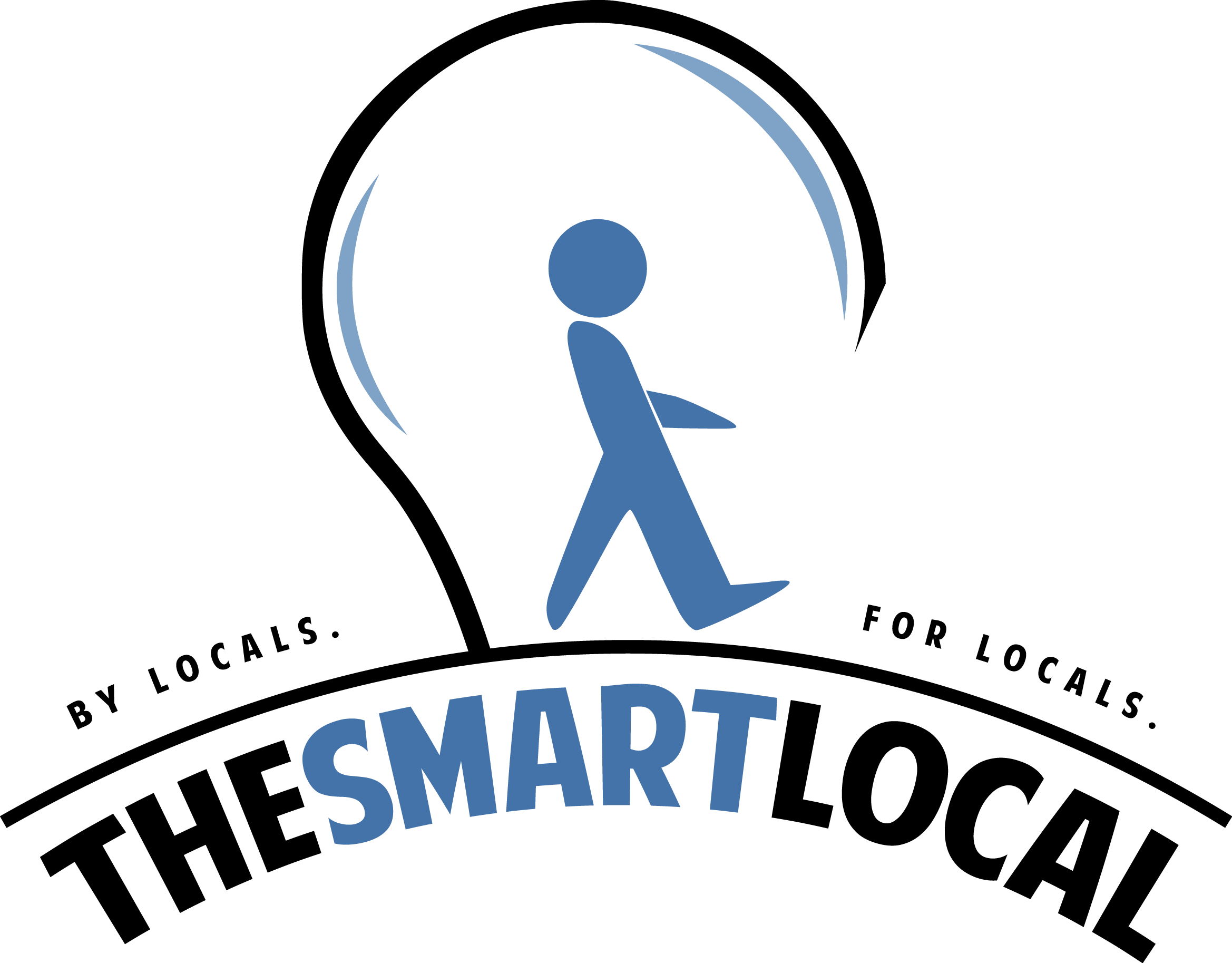 Drop us your email so you won't miss the latest news.